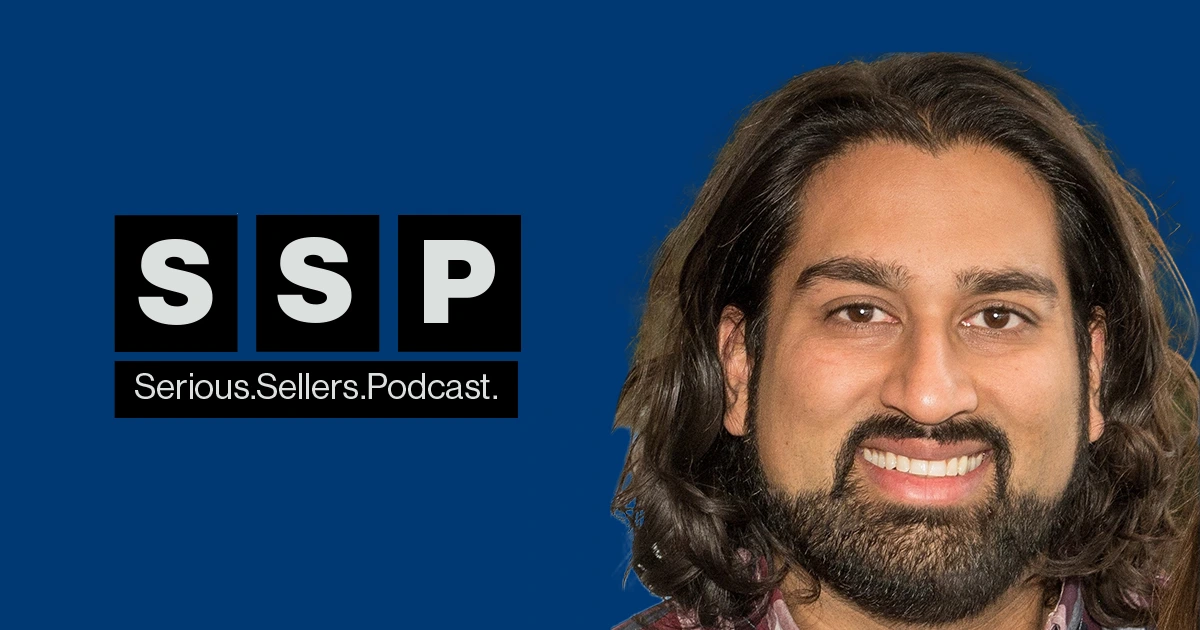 Posted on: March 20, 2021, By: Helium 10
#228 – An Everyday Amazon Seller, a 7-Figure Payout, and a Trading Card Adventure
This Amazon seller achieved the dream of many. He sold his e-com business, and now he's jumped into the red-hot trading card arena!
One of the hottest segments of e-commerce in the last year has been the number of Amazon business aggregators that are snapping up Amazon brands and helping e-commerce sellers realize huge payouts. Companies such as Thrasio, which just a few months ago became the fastest business to reach one billion in valuation, have been aggressively pursuing profitable Amazon businesses as they create "stables" of e-commerce brands.
Today on the Serious Sellers Podcast, Helium 10's Director of Training and Chief Evangelist, Bradley Sutton welcomes an everyday seller who received one of those "golden Amazon parachutes." But it's what he did with his big payday that caught Bradley's attention.
Mitul Patel's first foray into selling on Amazon was the equivalent of jumping into the deep end of the pool. He tried his luck with the super-competitive supplements niche. After taking one on the chin, he rebounded with several profitable Amazon products. He set about building a strong Amazon brand and was rewarded with an offer from an Amazon business aggregator.
Now, he's found a hobby, and a lucrative business sourcing, and selling trading cards. If you think that it sounds like kid's stuff, all you need to do is take a look at the prices (and explosive growth in value) that many of these little cards are now commanding.
After listening to this episode, you might be tempted to go through the boxes that you've left behind at your parent's home, looking for your big payday! 
In episode 228 of the Serious Sellers Podcast, Bradley and Mitul discuss:
02:38 – An Application to College Returned to Sender
04:58 – Launching and Failing in the Amazon Supplements Niche
08:16 – A Second Amazon Product Launch was "Amazing"
10:00 – Over a Million in Profits Starting in 2017
12:36 – Building a Single Strong Amazon Brand
14:27 – How to Determine a Good Amazon Product
16:43 – It Doesn't Take Kevin King's Skills to Succeed on Amazon
19:33 – Amazon Aggregators Came Knocking   
20:59 – How Did Mitul Value His Amazon Business?    
23:14 – An Aggregator with Amazon Experience Seals the Deal
26:35 – What Did Mitul Do with His Big Payday?
26:36 – Investing in Sports Cards  
34:29 – Card Values are Skyrocketing
39:48 – A Stock Market for Sports Fans
41:39 – Mitul is Making His Way Back to Amazon
45:37 – How to Contact Mitul   
Enjoy this episode? Be sure to check out our previous episodes for even more content to propel you to Amazon FBA Seller success! And don't forget to "Like" our Facebook page and subscribe to the podcast on iTunes, Google Play or wherever you listen to our podcast.
Want to absolutely start crushing it on Amazon? Here are few carefully curated resources to get you started:

Latest posts by Helium 10
(see all)