Episode 72 – Scaling Your Amazon Business with Arbitrage and Private Warehousing
Episode 72 of the Serious Sellers Podcast hosts Andy Slamans with great tips on using Amazon retail arbitrage to scale up to private label.
Updated on: October 6, 2020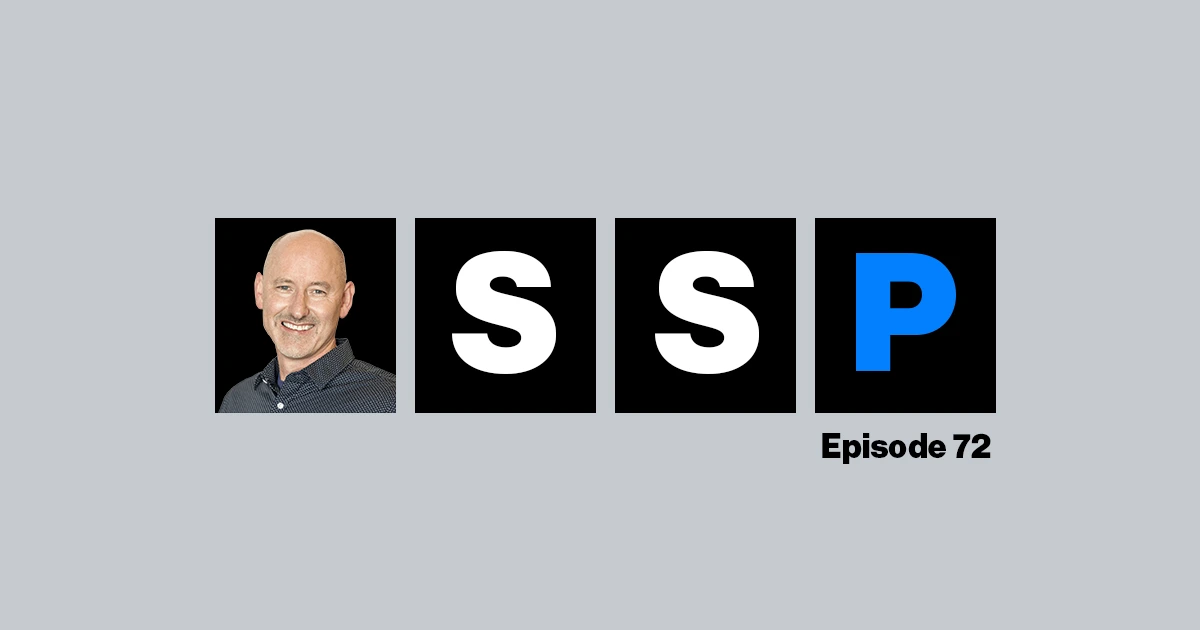 Soon both Black Friday and Cyber Monday will be upon us, so I'd like you to think for a moment about what a few hours in your local shopping center is going to feel like.
Now . . .
Pack a lunch and plan on spending the day there.
While we're busy imagining things; consider passing most of your day in that shopping center, six days a week, and you'll start to get a pretty good idea of why our podcast guest decided that retail arbitrage was simply too much work to do as a full-time gig.
Everybody always says what a huge opportunity it is to sell with the FBA (fulfillment by Amazon) model. Today, on the Serious Sellers Podcast, Helium 10's Director of Training and Customer Success, Bradley Sutton welcomes Andy Slamans, who will talk about his journey as an Amazon seller including everything from arbitrage to private warehouse tactics.
Andy received a degree in social work at college and later spent 15 years working in related fields, ultimately running a residential boarding school for underserved youth.
He says himself that he had no real plans to do anything else, when a friend introduced him to the idea of selling on Amazon as a side-hustle.
Even though he never considered himself a businessman, in the first year, and with 100% of his profits coming from retail arbitrage, he reached 6-figures selling part-time on Amazon.
He had started by selling old textbooks but soon began spending the day running from thrift shops to big-box stores such as Walmart and Target in order to track down the underpriced products (such as hot toys) that he could easily resell.
It was a great way for him to learn the Amazon ecosystem.
He also loved the simple fact that a seller can start with zero capital expenditures of their own.
While this was helping him craft a pretty good income for himself, he knew that for him, this lifestyle had a sell-by date.
What he had created for himself was the polar opposite of a passive income.
If he wasn't running from store to store, he wasn't making money.
Something had to change.
So, like many before him, he made the move to selling with FBA.
He had a pretty innate sense of the importance of creating an eCommerce infrastructure that would allow him to quickly scale his business on Amazon.
One way he did this was through looking at his expenses and seeing that although he loved the FBA selling platform, he was spending a fair amount of money on the storage fees that always seemed to go up at the worst time of the year.
He wanted to be more agile and have the ability to manage his supply-chain.
Andy knew that having his own warehouse would allow him to deal with the inevitable elongation of his supply chain that always came during Chinese holidays.
As he tells it, "He's coming out way ahead" after making these modifications to the FBA selling model. You'll come out ahead yourself by tuning in to today's episode of the Serious Sellers Podcast.
You'll come out ahead yourself by tuning in to today's episode of the Serious Sellers Podcast.
In episode 72 of the Serious Sellers Podcast, Bradley and Andy discuss:
01:42 – Wayne's World, Party Time
02:42 – From Social Work to Amazon
04:15 – 100% Arbitrage with Thrift Stores and Hot Toys
05:25 – Not a Fan of Shopping, Andy Moves to Private Label
07:20 – Crazy Retail Arbitrage Finds
09:15 – High 6-Figures with Just 2 Feet
11:10 – Not Walking Past 100 Dollar Bills
13:38 – A Great Way to Learn the Amazon Ecosystem
14:55 – With Enough Marketing Budget, there are A Lot of Great Products
16:15 – Private Label Shelf-Life
18:15 – Mistakenly Chasing Shiny Objects
21:00 – A Motivation to Start His Own Warehouse
23:00 – Who Should be Thinking About Their Own Storage Facility
26:00 – 2 Hour Amazon Prime Will Change Everything
28:35 – We're Chasing Asia When it Comes to Trends
30:35 – How to Reach Out to Andy
Enjoy this episode? Be sure to check out our previous episodes for even more content to propel you to Amazon FBA Seller success! And don't forget to "Like" our Facebook page and subscribe to the podcast on iTunes, Google Play or wherever you listen to our podcast.
Want to absolutely start crushing it on Amazon? Here are few carefully curated resources to get you started: