Episode 85 – Lamborghinis, DJs, Parties and A Product Launch Strategy for the 1%
Episode 85 of the Serious Sellers Podcast hosts Steve Howe, who tells Amazon seller stories of life in the product launch fast lane.
Updated on: October 6, 2020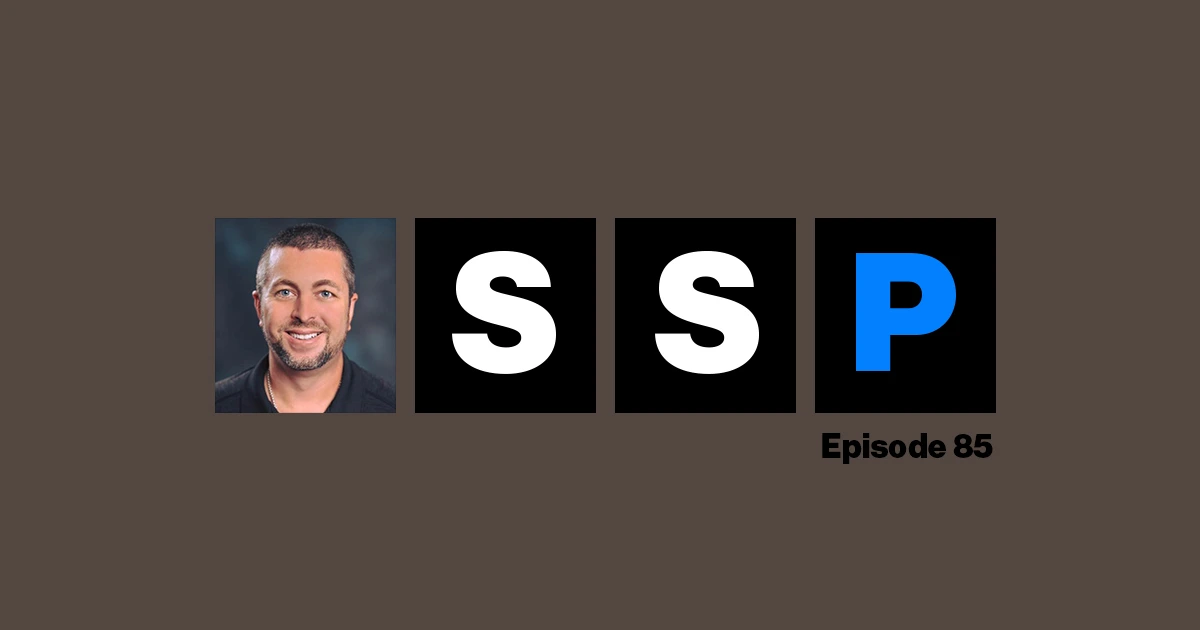 It's going to cost money to get your product to the top of the page.
Anyone who's been selling on Amazon these last few years will understand when I say that there have been significant changes to the way that advertising affects your ability to rank in the eCommerce ecosystem.
A friendly disagreement escalates as soon as one of the parties says, "Do you want to bet on it?"
In that same way, your confidence in the product you've chosen to sell on Amazon is sometimes shaken by the amount of money required to effectively "bet" on yourself.
Just imagine then what it might have felt like to spend over 150,000 dollars before even getting to the point that you are ready to launch your product.
That's not enough to get your attention?
How about if I tell you that today's guest ended up spending and losing over 700,000 dollars over three years on that Amazon product launch?
And now, he's jumped in with both feet to launch another product, and he's 100% sure that this one is going to take off.
On this episode of the Serious Sellers Podcast, Helium 10's Director or Training and Customer Success, Bradley Sutton speaks with Steve Howe.
He's that Amazon seller, and you'll soon see why he's got that confidence in his process and in his choices.
You'll also see how he put himself in the position to not only buy his dream Lamborghini, but to make a 700K bet on a product idea and then walk away and speak positively of the lessons that he and his team learned.
Let's take a quick lap through his early days. We've got a lot to cover in 500 words.
Steve says that he grew up in Florida and almost from the beginning, was torn between fun and making money.
When he was 11 his dad bought a (high powered) riding lawn mower and he almost immediately put it through the garage door of one of his first clients, the next-door neighbor.
In order to make restitution, he put up a sign advertising his services.
He soon had so much mowing business that he couldn't do it all, not if he was also going to have fun on the weekends when most of the people wanted their grass cut.
Even at that at that young age, Steve had the understanding that out-sourcing was one way to scale up and build his business while creating a little extra time for his other pursuits.
It was his parents hope that he'd go to college and play soccer, but instead he followed a girlfriend to Orlando where he ultimately dropped out to make 300 dollars a night as a valet driving fancy cars.
He had experience with multimedia and (like many of us) his resume put a very hopeful slant on some of his qualifications.
Using an official Florida Film Council book and a pair of roller blades, he set out to visit every possible employer.
He was so successful (and sometimes unqualified) that he needed to out-source again.
At this point I'll jump forward to 2008, when he and his "team" were making a little over a million dollars a month and he was getting ready to jump into eCommerce with both feet.
Next up; pretty girls, famous DJs, Lamborghinis and why this is one Amazon seller that you're never going to want to bet against.
Believe me when I tell you that this is a can't miss podcast.
In episode 85 of the Serious Sellers Podcast, Bradley and Steve discuss:
01:45 – Soccer's Loss Was to Become a Big Win for eCommerce
04:00 – Only Two Ways to Make Money; He Chose Business Owner
05:05 – Learning Outsourcing Skills at an Early Age
08:00 – Rich Jerk Forums and Rebranding Actors
10:00 – Time on the Dark Side
12:15 – By 2008 They Had Topped 1,000,000 In a Single Month
14:45 – Kegs, DJs, and Parties at His Meetups Weren't Unpopular
18:00 – How Did He Go All in with eCommerce?
20:42 – White-Boarding with the Team
22:04 – An Idea and Lots of Money are Not Enough
25:35 – Supplements are Right in His Wheelhouse
27:30 – Dope Vitamins are Just Cool
30:00 – DJ's are King in 2019
32:15 – He's Ultra-Successful Now but Still Knows When It's Time to Get Help
36:15 – A Launch Process for the One Percent
39:50 – Steve's 30 Second Tip
41:13 – How to Get In Touch With Steve
Enjoy this episode? Be sure to check out our previous episodes for even more content to propel you to Amazon FBA Seller success! And don't forget to "Like" our Facebook page and subscribe to the podcast on iTunes, Google Play or wherever you listen to our podcast.
Want to absolutely start crushing it on Amazon? Here are few carefully curated resources to get you started: