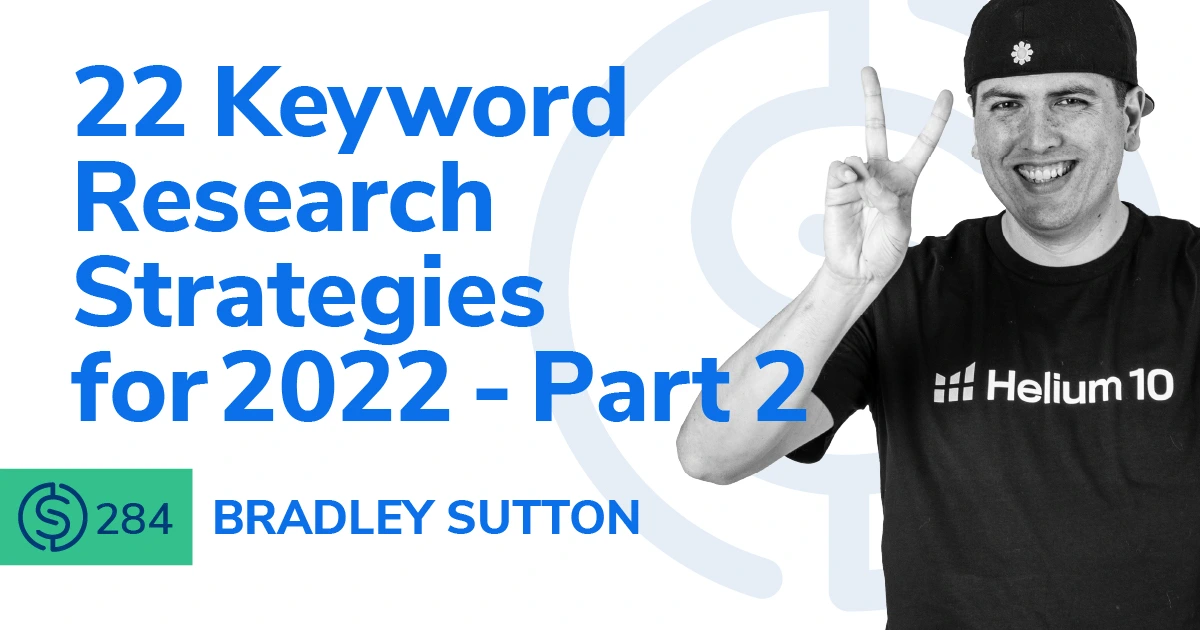 Posted on: September 28, 2021, By: Helium 10
#284 – 22 Keyword Research Strategies for 2022 – Part 2
In part 2 of the keyword research masterclass, Bradley dives into the Amazon keyword strategies that will make the biggest impact in 2022.
The only thing that compares to how slow 2020 crawled by is how fast 2021 has went! In the spirit of prepping for 2022, Bradley is back with 22 Amazon keyword research strategies in a very special edition of The Serious Sellers Podcast.
In Part 2, Bradley tackles keyword relevancy between markets, navigating "forbidden keywords," and one special bonus look at a brand new (non-Amazon) Helium 10 tool!
In episode 284 of the Serious Sellers Podcast, Bradley discusses:
01:50 – When Amazon Recommends A Keyword, It Doesn't Mean That It's Always Right
03:40 – The Power Of Brand Analytics In Searching For Keywords
06:20 – Relevancy Is Important To The Amazon Buyer
10:50 – In Different Marketplaces, People Search In Different Ways
12:15 – Look For Keywords That Aren't Search Terms
15:25 – Keyword Research, Defined
19:10 – Emotional Connection Keywords From Your Competitor's Or Your Own Reviews
22:10 – Look For More Keywords Using Magnet's Smart Complete
25:20 – How To Get Indexed For Forbidden Keywords
30:20 – Explore "Frequently Bought Together" For Semi-Unrelated Competitors
33:30 – Search For New Competitors In Your Niche Using Helium 10's Market Tracker
35:30 – BONUS: Utilize Helium 10's Walmart Tools To Get More Juicy Keywords
Enjoy this episode? Be sure to check out our previous episodes for even more content to propel you to Amazon FBA Seller success! And don't forget to "Like" our Facebook page and subscribe to the podcast on iTunes, Google Play, or wherever you listen to our podcast.
Want to absolutely start crushing it on Amazon? Here are few carefully curated resources to get you started:

Latest posts by Helium 10
(see all)