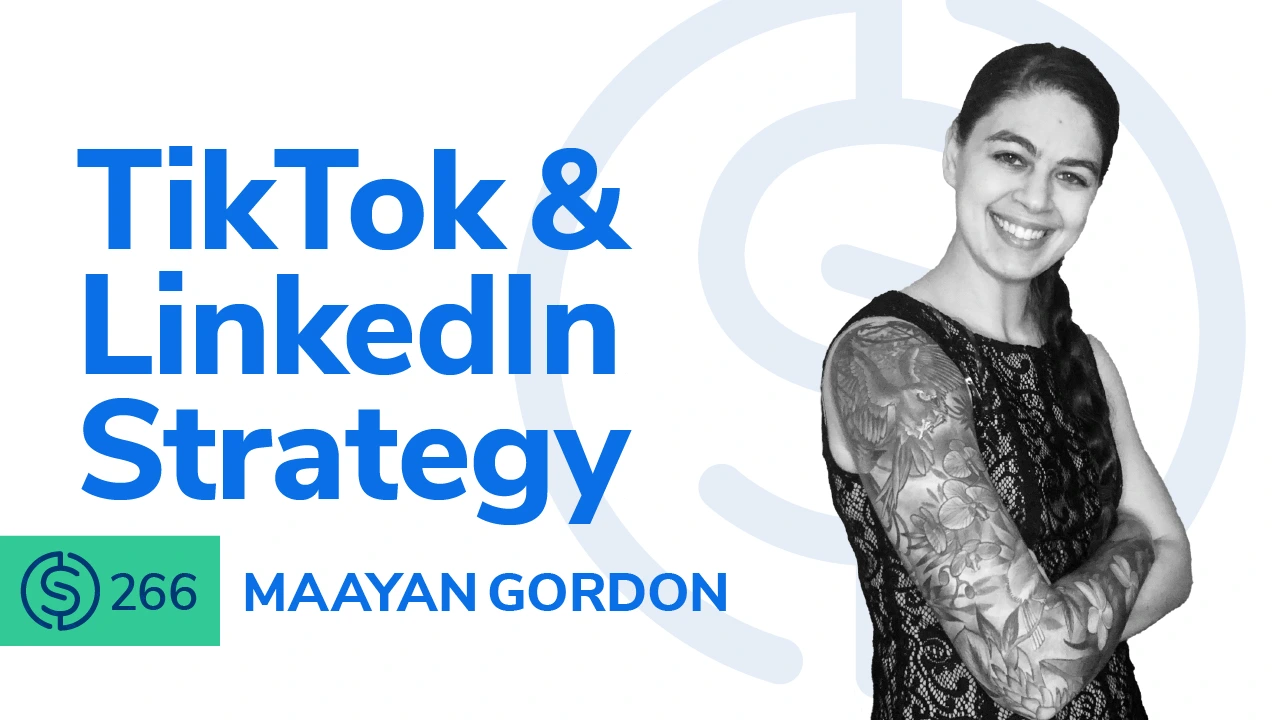 Posted on: July 27, 2021, By: Helium 10
#266 – Here's How TikTok and LinkedIn Can Power Your E-Commerce Business
Wondering what TikTok has to do with Amazon or e-commerce? Here's an expert (with 2 million followers) offering top social media strategies for you!
The e-commerce world is known both for its rate of growth and how quickly it can change. Still, that's nothing compared to the volatility of social media. In the last year, some of the major social media companies such as Instagram, LinkedIn, and TikTok have exploded as they are re-purposed as advertising funnels for entrepreneurs looking to take advantage of their ever-widening customer base.
Increasingly, TikTok isn't just an online clubhouse for kids with trending dance moves, it's also a great new place to expand your e-commerce business. Today on the Serious Sellers Podcast, Helium 10's Director of Training and Chief Evangelist, Bradley Sutton welcomes Maayan Gordon, a TikTok and LinkedIn Consultant as well as an expert in social media psychology. With over two million followers on TikTok, and a background in Amazon and online sales, she's perfectly poised to help you expand your own business on the platform.
Neither e-commerce nor social media are going to slow down any time soon. Make sure to listen in and take advantage of Maayan's tips. You won't regret it!
In episode 266 of the Serious Sellers Podcast, Bradley and Maayan discuss:
04:00 – Growing Up with the Internet
04:30 – Starting with Instagram
06:30 – Tips and Tricks that Work with Human Beings
08:30 – LinkedIn – Relationships Built Through Connections
11:30 – Don't Focus Too Much on Your Numbers  
13:40 – Understanding How TikTok's Algorithm Works
16:40 – A Real Business That Sells on Amazon
20:00 – How Do Amazon Sellers Find the Right Influencer?
25:00 – Structuring a TikTok Deal
27:45 – The Origins of TikTok
29:00 – TikTok Content Strategies
34:00 – On a Short TikTok Video, Colors Matter   
35:00 – How to Find Out More from Maayan
Enjoy this episode? Be sure to check out our previous episodes for even more content to propel you to Amazon FBA Seller success! And don't forget to "Like" our Facebook page and subscribe to the podcast on iTunes, Google Podcast or wherever you listen to our podcast.
Want to absolutely start crushing it on Amazon? Here are few carefully curated resources to get you started:

Latest posts by Helium 10
(see all)