Episode 99 – Here's How Amazon Sellers Can Make the Pivot to Europe
Episode 99 of the Serious Sellers Podcast hosts Jana Krekic, the founder of YLT Translations and an expert on translating listings for Amazon sellers.
Updated on: October 6, 2020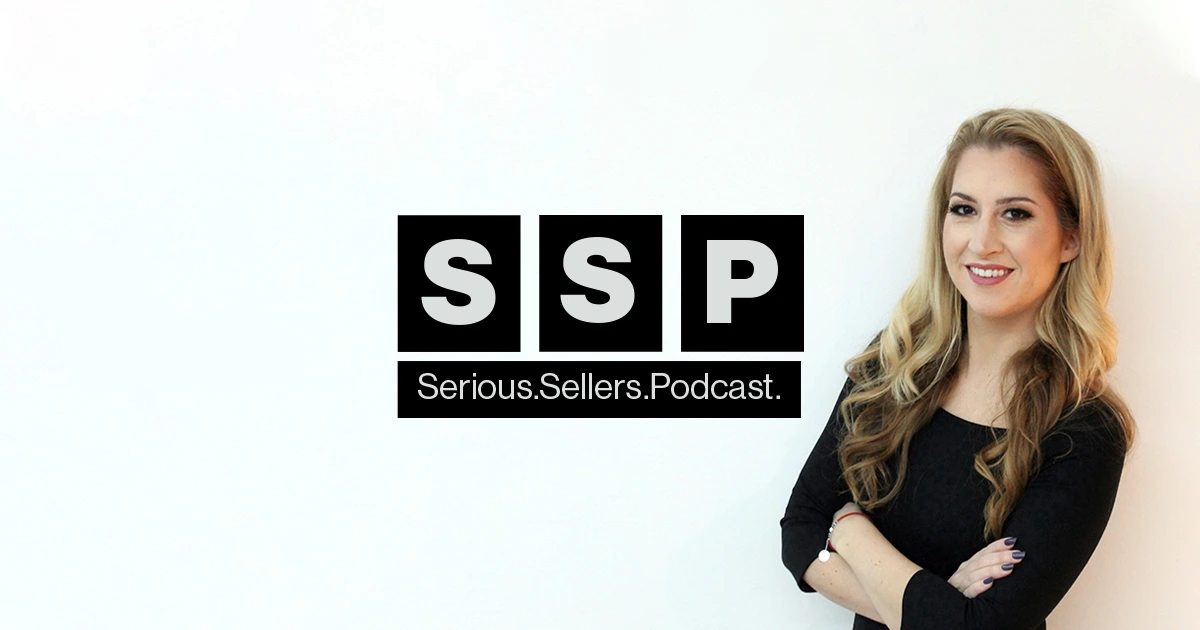 Have you ever attempted to make a purchase and couldn't seem to make it past the manufacturer's hyperbolic claims of the product's life-changing attributes to see what exactly it actually did?
That's something that while not completely exclusive to North America, is still much more common on this continent than in many other international eCommerce markets.
This episode's guest tells the story of seeing an espresso cup advertised in a similar fashion by a North American Amazon seller.
The copy read, "Own the enigma, just like the ship in the glass bottle your grandfather might have had."
Whereas in Europe, she says that the Amazon listing's bullet point for the very same product might have simply read, "Thermal insulated glass."
Today, on the Serious Sellers Podcast, Helium 10's Director of Training and Customer Success, Bradley Sutton welcomes Jana Krekic, the founder of YLT Translations and an expert on translating listings for Amazon sellers.
Jana says that she had always been interested in languages and that after graduating from college first found work with a large eCommerce firm that was experiencing rapid growth.
The company soon started to sell products on Amazon, and she was involved in optimizing the listings. After seeing a big jump in sales after making rudimentary translations, then another large increase after properly sourcing the keywords, she decided to put her schooling to work and started her own business.
With her degree in languages and her interest in both eCommerce and selling on Amazon, she decided to blend the three and created her company, YLT Translations in order to help the increasing number of sellers that are taking advantage of a rapidly expanding global market.
The big five European markets consist of Germany, the UK, France, Spain and Italy. With Holland coming into the fold soon, Jana says that there's a big push to make sure that Amazon listings are properly optimized.
Most Amazon sellers know by now that optimizing for foreign languages isn't as simple as plugging your content into Google translate.
As Jana says, "Europeans are not nearly as emotional about their purchases as Americans are." She says that they, "want clear descriptions and described benefits as well as ingredient lists and explanations on how the product is to be used."
They are less likely to be swayed by language like, "buy our products," or "do it now!" and hyperbolic language such as, "super-amazing!"
Her company uses three layers of translators to go over customer's copy with the final check done by a native speaking team leader, because "you absolutely need to know who you're targeting."
She is very much in line with the current belief of experienced Amazon sellers that you don't need to write a novel. You need to concentrate on the basics such as writing clear concise content and doing your keyword research.
With the emerging markets such as Japan coming to Amazon, she says that, "customers need to feel confident that they know what they're buying, particularly when it comes to infant and children's products."
But, they need to find you first.
That's where her dependence on Helium 10's keyword tools comes in.
There's a lot more to learn about what might be a nice pivot for your Amazon eCommerce brand.
Listen in to find out more.
In episode 99 of the Serious Sellers Podcast, Bradley and Jana discuss:
02:30 – Human Translations Plus Keywords is the Key
03:55 – Jana Wanted to Combine Languages, eCommerce and Amazon
07:48 – Amazon's Big Five
10:05 – Big Psychological Selling Differences
11:20 – Own the Enigma? I Just Want A Coffee Cup
12:45 – The International Market's Honeymoon Period
15:10 – Back to (Amazon Listing) Basics
17:28 – Emerging Amazon Markets
20:37 – What is the Pan European Market?
22:40 – International Selling Metrics
23:48 – Germany as a Five Star Market
25:05 – Do Your Research and Don't Offend
26:45 – Jana's Two Step Verification Program
29:11 – Jana – "Don't Write a Novel"
31:31 – Using Capitol Letters to Hack French Accents
33:00 – International Reviews Will Live on Amazon Forever
34:05 – How to Contact Jana
Enjoy this episode? Be sure to check out our previous episodes for even more content to propel you to Amazon FBA Seller success! And don't forget to "Like" our Facebook page and subscribe to the podcast on iTunes, Google Play or wherever you listen to our podcast.
Want to absolutely start crushing it on Amazon? Here are few carefully curated resources to get you started: