Episode 95 – No Time to Read? – Helium 10's "Best Of Blogs" Podcast Solves that Problem
Episode 95 of the Serious Sellers Podcast is the second edition of Helium 10's "Best Of" podcast series, this time it features our written content.
Updated on: October 6, 2020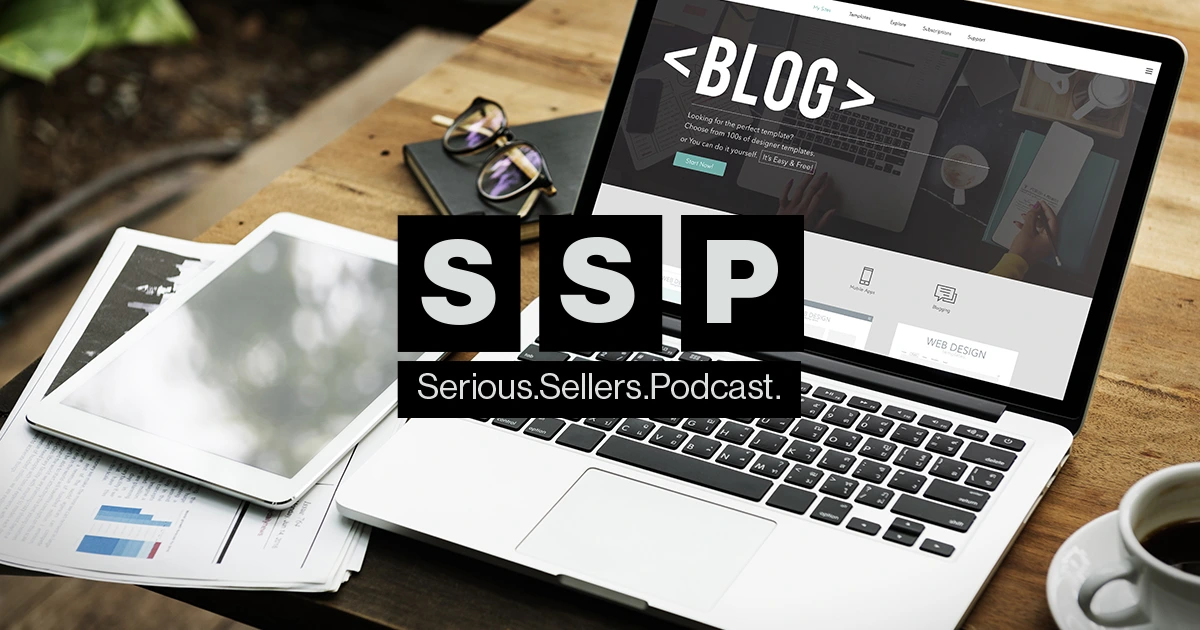 Here at Helium 10, we create content for everyone.
If you're not a reader, you might have missed out on some of our most popular posts.
But now we've got you covered!
Today on the Serious Sellers Podcast, Helium 10's Director of Training and Customer Success, Bradley Sutton presents the second installment of Helium 10's "Best Of" Podcast Series.
This time it features our most popular written blog posts.
Here's a selection of some of your favorites from the last month and the first one is from our own content team.
In today's first post titled "Amazon's Updates – Here's How to Adapt and Thrive," we take a look at the changes that Amazon makes to their business model.
Helium 10 always keeps a close eye on changes to Amazon's ecosystem and they've recently begun to pile up.
This post discusses the three that have the potential to affect Amazon sellers the most.
It's pretty well understood that Amazon's platform was designed to favor buyers. That's why as much as we might prefer shopping locally, the purchasing experience on Amazon is simply superior.
No driving, incredible selection, free shipping, and low prices; what's not to like?
In the past it was almost impossible to make sure that you were always on the right side of Amazon's wishes. By following their rules, you could avoid most of what seems to upset Amazon and could lead to a reduction of email privileges.
Now, something has changed.
Listen to today's podcast to understand what this is all about.
Here at Helium 10, we're fortunate to have Anthony Lee, one of the sharpest minds in the eCommerce space working for us as our Content and Training Manager.
He recently addressed Amazon's new IP Accelerator program in a post called, "Did Amazon Just Shortcut Your Way to Brand Registry?"
Find out how that's probably a very interesting thing for Amazon sellers.
One of Bradley's favorite things to do in his work with Helium 10 is to be able to connect with Amazon sellers at different events. One of the best is the SellerCon conference in Las Vegas.
This next blog post we feature today is called, "SellerHacks 6 – How to Identify Forbidden Keywords."
It's the sixth installment of the SellerHacks series and is based on hacks he shared on stage at the SellerCon event in Las Vegas.
While we have a stable of talented writers working here at Helium 10, we also are fortunate that some of the top thinkers in Amazon's ecosystem also share their insights with us.
Today, Bradley talks about one from Kristina Mertens, the head of business development at Sermondo called, "How to successfully Enter a Foreign Amazon Marketplace – 7 Steps."
It deals with understanding what it takes to expand into international markets on Amazon.
A steady stream of income from a side-hustle is a pretty sexy way to imagine the Amazon selling lifestyle.
More often, it involves a lot of hard work and attention to detail.
Helium 10 is ready to support you in your efforts to do both.
If you want to take a closer look at Helium 10's written content, go to the blog page of Helium 10's website at https://www.helium10.com/blog/
In episode 95 of the Serious Sellers "Best Of Blogs" Podcast, Bradley discusses:
01:35 – Changes to Amazon's Ecosystem
03:28 – What Can and Can't You Do on Amazon
04:36 – Now Something Has Changed
05:55 – Helium 10 Helps Keep You on the Right Side of Amazon's Rules
06:30 – The US Government Forces Amazon to Handle Taxes; Now it's on Us
09:00 – What is Amazon's IP Accelerator Program?
11:00 – A Faster Path to Brand Registry?
13:45 – What it Takes to Expand into Foreign Amazon Markets
15:15 – Spoiling Your Dog in Germany
16:52 – Using Native Speakers to Make Your PPC Efforts Relevant
Enjoy this episode? Be sure to check out our previous episodes for even more content to propel you to Amazon FBA Seller success! And don't forget to "Like" our Facebook page and subscribe to the podcast on iTunes, Google Play or wherever you listen to our podcast.
Want to absolutely start crushing it on Amazon? Here are few carefully curated resources to get you started: