#179 – Expert Strategies for Sourcing, Alibaba, and Micro-influencers – Kian Golzari
Kian Golzari, one of the world's leading product development and sourcing experts speaks about using micro-influencers and Alibaba sourcing tactics.
Updated on: October 5, 2020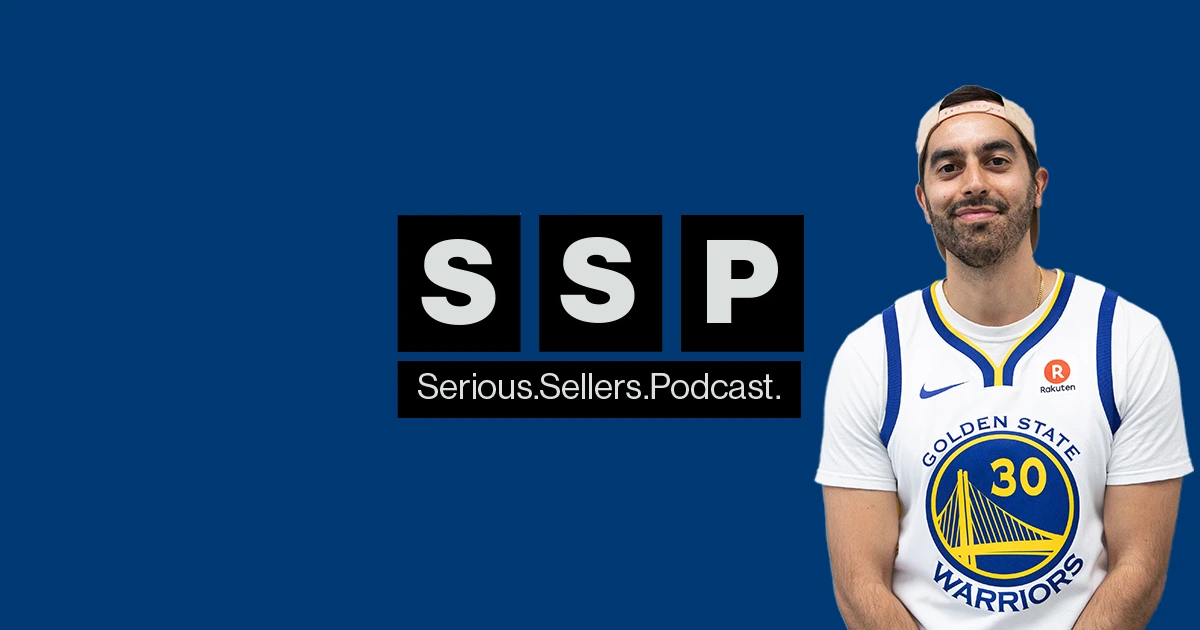 The e-commerce selling ecosystem is exploding and it's happening in the middle of a global pandemic. One of the most satisfying aspects of selling on Amazon is that the business model is helping solve problems that conventional business models are now struggling to manage.
Today on the Serious Sellers Podcast, Helium 10's Director of Training and Chief Brand Evangelist, Bradley Sutton welcomes Kian Golzari, a true e-commerce superstar who's been involved in many different elements of the online marketplace.
He's personally sourced over 2,500 products for global brands such as Bed, Bath & Beyond and was awarded the 2012 Olympic Games contract to design, produce, and supply official merchandise. He's here today to offer tips including using micro-influencers, working with smaller factories, and employing Alibaba as a coronavirus work-around to source suppliers.
In episode 179 of the Serious Sellers Podcast, Bradley and Kian Discuss:
01:23 – Kian's Association with Pro Sports
03:39 – A Global Marketing Effort Focused on Travel
06:22 – The Market Will Tell You When it's Time to Launch
08:44 – Micro-Influencers Can Really Add Up
10:45 – Owning Your Audience by Building Community
12:59 – It All Starts with a Winning Product
16:01 – Alibaba – A Great Coronavirus Work-Around
16:11 – Using Alibaba to Search for Suppliers
17:46 – Filtering for the Best Factories
24:33 – How to Determine a Good Sourcing Agent
30:01 – Negotiating a Good Minimum Order Quantity (MOQ) During COVID
33:37 – Smaller Factories Offer Greater Flexibility
35:07 – What's the Best Way to Source Product Samples?
40:22 – Kian's 30 Second Tip
45:30 – How to Get in Contact with Kian
Enjoy this episode? Be sure to check out our previous episodes for even more content to propel you to Amazon FBA Seller success! And don't forget to "Like" our Facebook page and subscribe to the podcast on iTunes, Google Play or wherever you listen to our podcast.
Want to absolutely start crushing it on Amazon? Here are few carefully curated resources to get you started: