#123 – An Entrepreneur Goes from Kidnap Victim (Twice) to Successful Amazon Seller and Coach
Episode 123 of the Serious Sellers Podcast hosts an immigrant entrepreneur from Iraq who speaks about his success as an Amazon seller and coach.
Updated on: October 6, 2020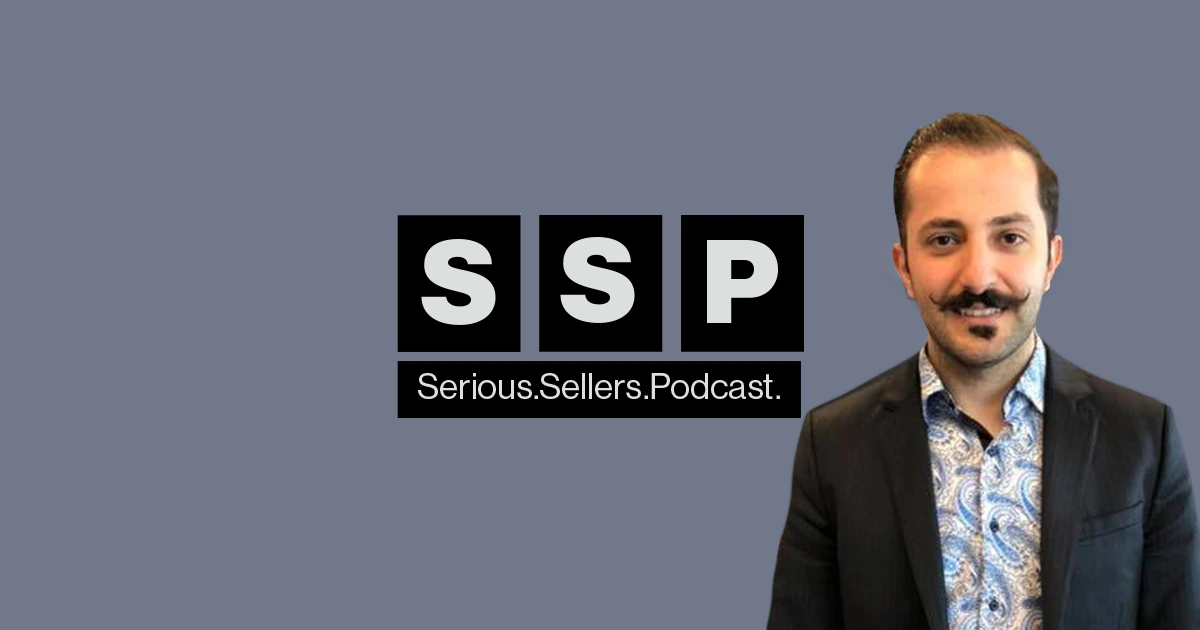 Sometimes we think of eCommerce as a rough and tumble environment. Between hyper-competitive, occasionally unethical sellers and the expenses of trying to get your products noticed, for entrepreneurs, it can feel like a hostile place. Today, Helium 10's Director of Training and Customer Success, Bradley Sutton speaks with an Amazon seller that was born and raised in Iraq and before his 16th birthday, was twice kidnapped at gunpoint. Now, he's a very successful seller and coach with a 7-figure business.
An immigrant to the US, Bashar J. Katou went from working 120-hour weeks trying to make a restaurant business work to doing a quick tour of many of the different ways to make money selling on Amazon. Finally, after settling on Amazon private label, he's now helping others with their own journey as a coach.
Listen in and see how he made his transition to eCommerce.
In episode 123 of the Serious Sellers Podcast, Bradley and Bashar discuss:
01:15 – "We Can't Live Here Anymore, We Have to Go"
03:05 – Kidnapped Twice Before the Age of Sixteen
07:00 – Always Wanting to be an Entrepreneur Like His Father
10:10 – Starting from Zero, His Family Buys a Pizza Parlor
11:47 – A Difference of Objectives Leads Bashar to Start His Own Business
12:45 – "The Bucking DeLorean"
14:30 – A 200K Family Investment to HelpHelp Get Him Started
17:15 – A Fire, a Failed Restaurant and Repossessed Cars
19:20 – Working 120 Hours a Week and Seeing 20-Year-Old Kids with Lamborghinis
21:00 – Washing Dishes to Pay Off Employees and Researching eCommerce
23:00 – "I Just Can't Spend My Time Driving Around"
25:45 – Building Brands and Flipping Amazon Businesses
29:15 – Coaching eCommerce Becomes an Interest
31:30 – Building Amazon Brands Together with His Students
36:00 – He's Thankful to Jeff Bezos
41:15 – Bashar's 30 Second Tip
42:20 – How to Reach Out to Bashar
Enjoy this episode? Be sure to check out our previous episodes for even more content to propel you to Amazon FBA Seller success! And don't forget to "Like" our Facebook page and subscribe to the podcast on iTunes, Google Play or wherever you listen to our podcast.
Want to absolutely start crushing it on Amazon? Here are few carefully curated resources to get you started: