#168 – PPC Talk – Amazon Sponsored Brands, Sponsored Display Updates and More
Episode 168 of the Serious Sellers Podcast hosts Vince Montero, Helium 10's Product Manager for our PPC tool, ADS to discuss exciting new updates.
Updated on: October 5, 2020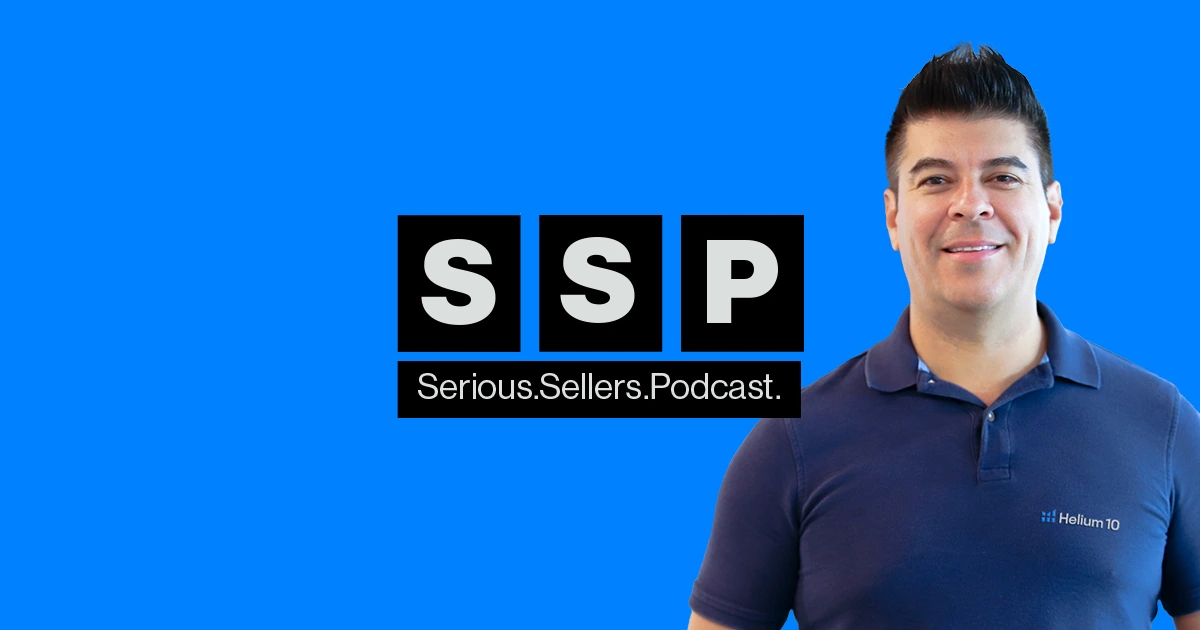 Amazon sellers know that success in e-commerce rewards those who (when it comes to business) are agile and quick on their feet. Amazon keeps changing and the PPC (Pay Per Click) advertising ecosystem is mirroring that trend.
Because of the volatility of Amazon's marketplace, PPC tools need to keep changing to stay one step ahead. Today on the Serious Sellers Podcast, Helium 10's Director of Training and Chief Brand Evangelist, Bradley Sutton welcomes back the Product Manager for Helium 10's PPC tools, ADS.
Vince is here to talk about recent updates to our ADS PPC tool, as well as new changes to advertising on Amazon.
Finally, Bradley tells us why right now is a great time to become a Helium 10 Elite member.
In episode 168 of the Serious Sellers Podcast, Bradley and Vince discuss:
01:50 – Negative Matching ASINs with ADS Auto Campaigns
04:10 – Amazon's New Advertising Console
07:27 – Targeting Egg Related Categories
10:10 – The Egg Tray Competitors are Lining Up
14:30 – Split Testing Variations
18:00 – You Have to Start with Brand Registry
21:37 – Integrating Sponsored Display into ADS
26:30 – What's Sponsored Brand Product?
28:15 – Amazon's (Mobile Only) Store Spotlight
30:00 – Video Converts
30:55 – It's a Great Time to Become a Helium 10 Elite Member
34:10 – Opening Up Campaign Level Rules
38:35 – Bradley's Managing 130 Amazon Campaigns, Entirely with ADS
38:55 – Helium 10's Big Diamond Package Promotion
41:45 – ADS Helped this New Seller Launch a Product at Less than 50% ACoS
44:11 – Vince's 30 Second Tip
Enjoy this episode? Be sure to check out our previous episodes for even more content to propel you to Amazon FBA Seller success! And don't forget to "Like" our Facebook page and subscribe to the podcast on iTunes, Google Play or wherever you listen to our podcast.
Want to absolutely start crushing it on Amazon? Here are few carefully curated resources to get you started: