Amazon Weekly News 12/10: Inventory Limitations, Wish Goes Public, New VAT Rules & More
decreased inventory capacity when trying to replenish FBA stock, Wish IPO, Big changes to VAT Rules on sales to UK customers
Originally published on: December 10, 2020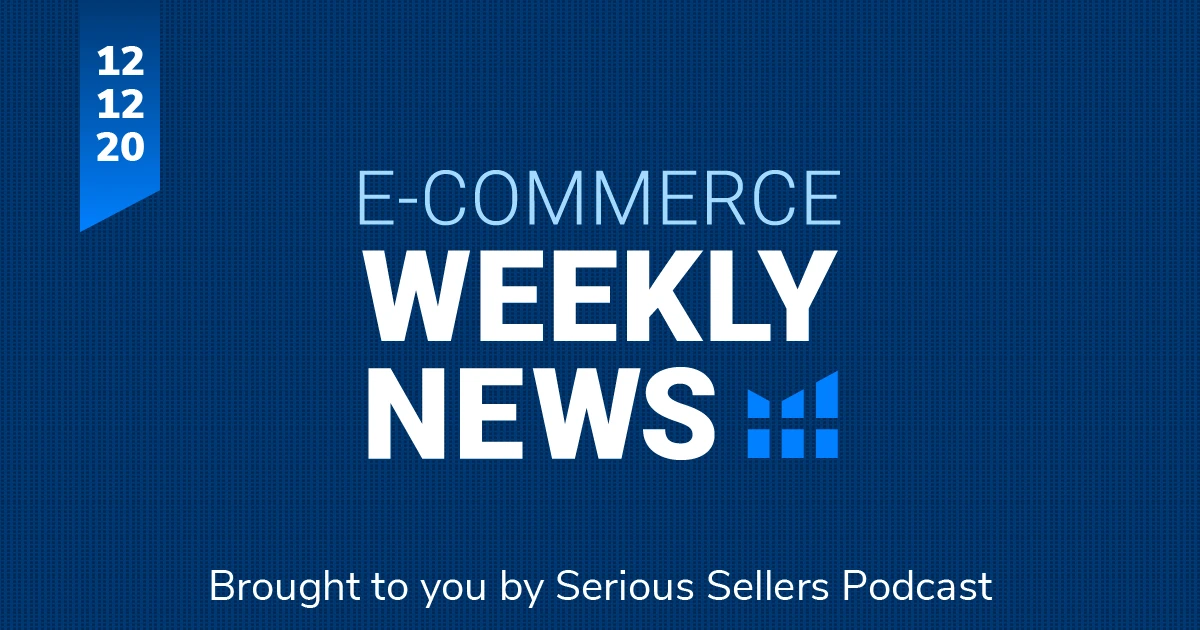 Many sellers are reporting decreased inventory capacity when trying to replenish their FBA inventory in Amazon warehouses. Although these sellers are moving units fast, they can't restock their inventory in time to meet demand due to Amazon's inventory limitations on third party sellers.
Wish, the e-commerce site that in the past, had the reputation of mostly selling inexpensive products from China, will be doing an IPO soon. Wish wants to reposition themselves as a cheaper alternative to online shoppers who can't afford Amazon Prime, according to TechCrunch. Wish has some pretty impressive numbers. Wish has "more than 100 million monthly active users across more than 100 countries shopping from 500,000 merchants that are selling approximately 150 million items on the platform." The number of sellers from North America and Europe has grown 234% since 2019. The platform boasts 100 million monthly active users in the world, and claims to be the world's most downloaded shopping app.
There are a couple of new things for sellers to be aware of regarding tax. First of all, there are big changes to VAT rules on sales to UK customers that will go into effect on January 1st. In addition, there are now 11 more states where Amazon will automatically collect tax through their Marketplace Tax Collection program, including Indiana and New Mexico. As a reminder, The Marketplace Tax Collection program allows Amazon to collect and remit state sales tax on your behalf. So if you live in one of those states, you should check your tax settings in your Seller Central account. For more details on this, visit the news section in your Seller Central Dashboard.
1). Some Sellers Are Reporting Decreased Inventory Capacity When Trying To Replenish FBA Stock – https://www.cnbc.com/2020/12/08/amazon-warehouse-limits-causing-sellers-to-run-out-of-holiday-products.html
2). Wish IPO Hopes To Reposition Itself As A Cheaper Alternative To Amazon Prime
From TechCrunch – https://techcrunch.com/2020/12/08/wish-wants-to-be-the-amazon-for-the-rest-of-us-will-retail-investors-buy-it/
From Market Watch – https://www.marketwatch.com/story/wish-ipo-5-things-to-know-about-the-mobile-e-commerce-company-11606769658
3). Big Changes To VAT Rules On Sales To UK Customers Go Into Effect January 1st – Amazon Seller Central
4). Amazon Will Collect Sales Tax In 11 More States Through Its Marketplace Tax Collection Program – Amazon Seller Central