#181 – PPC Talks – Amazon DSP, Negative Matching Strategies, and Sponsored Brand Video Ads | George Meressa
This PPC Talk episode features the importance of ad campaign history, when to use negative matching, ad spend tactics and the latest on Amazon DSP.
Updated on: March 17, 2021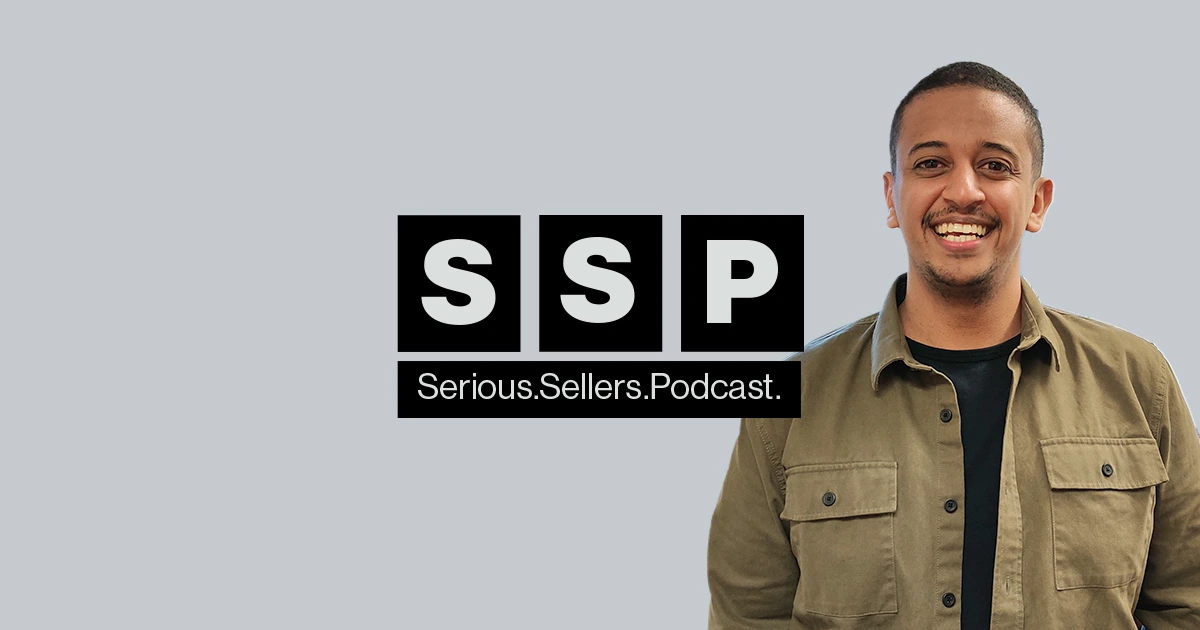 When it comes to enormous, world-wide ecosystems, there are very few that can compete with the sheer scale of Amazon. One that can however, is Google. Considering that, it's no surprise that this episode's guest spent his early e-commerce years successfully managing Google ads before transitioning to Amazon's advertising platform.
Today on the Serious Sellers Podcast, Helium 10's Director of Training and Chief Brand Ambassador, Bradley Sutton welcomes George Meressa. George grew up in Ethiopia then London and knew from an early age that he had an entrepreneurial spirit. After early success with Google ads, he rapidly transitioned to Amazon PPC advertising and has become one of the outstanding names in the field.
In this episode, he speaks about managing ad spend, the importance of advertising campaign "history," sponsored brand video ads, and when to use the tactic of negative matching.
In episode 181 of the Serious Sellers Podcast, Bradley and George discuss:
02:40 – Growing Up with an Entrepreneurial Spirit
05:00 – Getting Started with Google Ads
06:20 – Successfully Advertising to Help Customers
08:40 – Paying $200 for 2000 Emails
11:00 – 4.5 Million a Year in Managed Ad Spend and 4X-ing Growth
12:15 – What are Sellers Overlooking with Amazon PPC?
14:45 – Market Tracker is a "Game Changer"
17:00 – 200 Five Star Reviews in the First Month
20:45 – How Campaign "History" has an Impact
22:00 – What is Amazon Demand Side Platform (DSP)?
25:00 – Truly Targeted Ads
26:45 – When to Negative Match
29:30 – Child Campaigns – All Together with PPC
31:15 – Negative Matching on Auto Campaigns
36:00 – George's Best PPC Tip
37:45 – How to Get in Touch with George
Enjoy this episode? Be sure to check out our previous episodes for even more content to propel you to Amazon FBA Seller success! And don't forget to "Like" our Facebook page and subscribe to the podcast on iTunes, Google Play or wherever you listen to our podcast.
Want to absolutely start crushing it on Amazon? Here are few carefully curated resources to get you started: