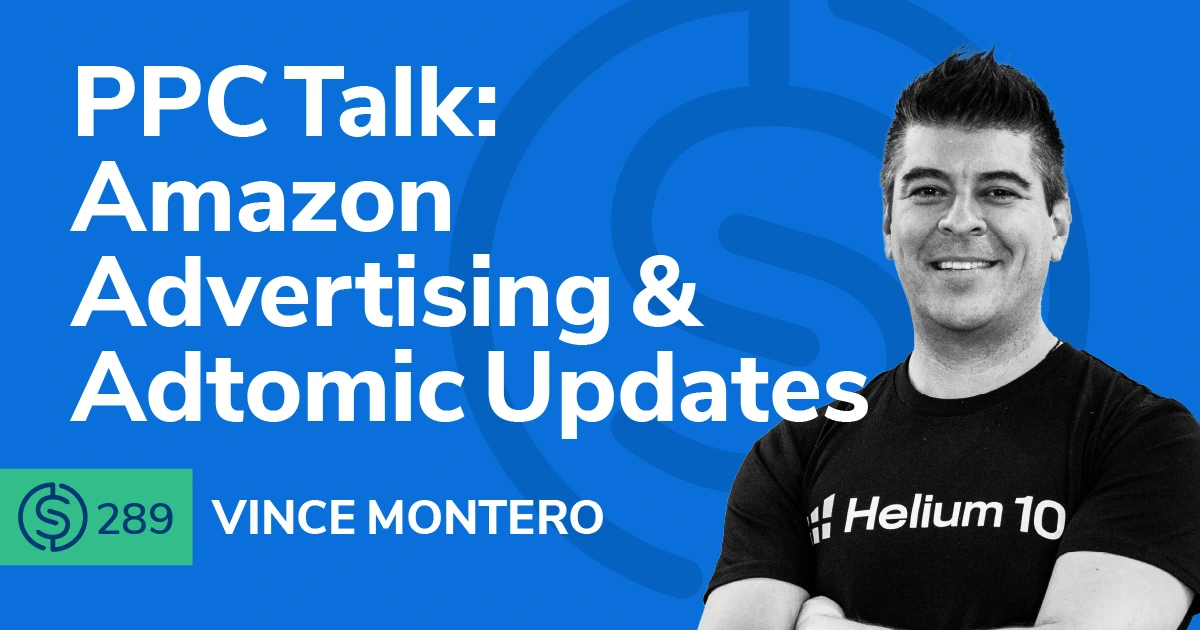 Posted on: October 16, 2021, By: Helium 10
#289 – PPC Talk: Amazon Advertising & Adtomic Updates
Vince Montero is back to share new updates inside Helium 10's Adtomic and Amazon Advertising that have recently been released.
In this episode of PPC talk, Bradley welcomes Helium 10's resident PPC expert, Vince Montero to discuss the newest updates in the Amazon Advertising platform and Helium 10's PPC Tool, Adtomic.

Vince also shares his Q4 PPC tips for Amazon sellers, what's in the pipeline for Adtomic, and many more strategies to help you level up your PPC game. So make sure to listen to the very end!
In episode 298 of the Serious Sellers Podcast, Bradley and Vince discuss:
01:52 – Creating Campaigns In Adtomic
04:00 – How Bradley Starts PPC Campaigns
06:10 – New Filters Are Coming Soon For Adtomic
07:30 – Where Do Sponsored Brand Targeting Ads Show Up?
12:00 – More Updates Inside Amazon Seller Central
22:00 – Vince's Q4 PPC Tips For Amazon Sellers
25:30 – What To Do When Your Ads Are Not Getting Impressions
29:00 – Adtomic Updates And What's In The Pipeline
37:00 – Catch Vince Live On TACoS Tuesdays
---
Enjoy this episode? Be sure to check out our previous episodes for even more content to propel you to Amazon FBA Seller success! And don't forget to "Like" our Facebook page and subscribe to the podcast on iTunes, Spotify, or wherever you listen to our podcast.
Get snippets from all episodes by following Bradley on Instagram at @H10bradley
Want to absolutely start crushing it on Amazon? Here are few carefully curated resources to get you started:

Latest posts by Helium 10
(see all)