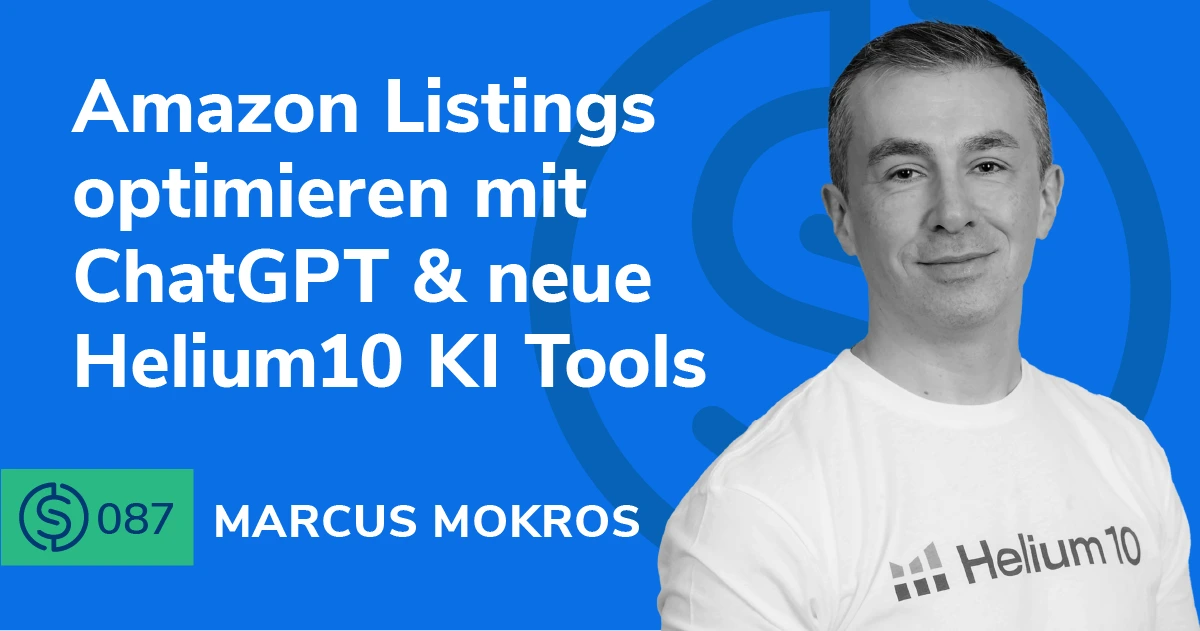 #87 – Amazon Listings optimieren mit ChatGPT & neue Helium10 KI Tools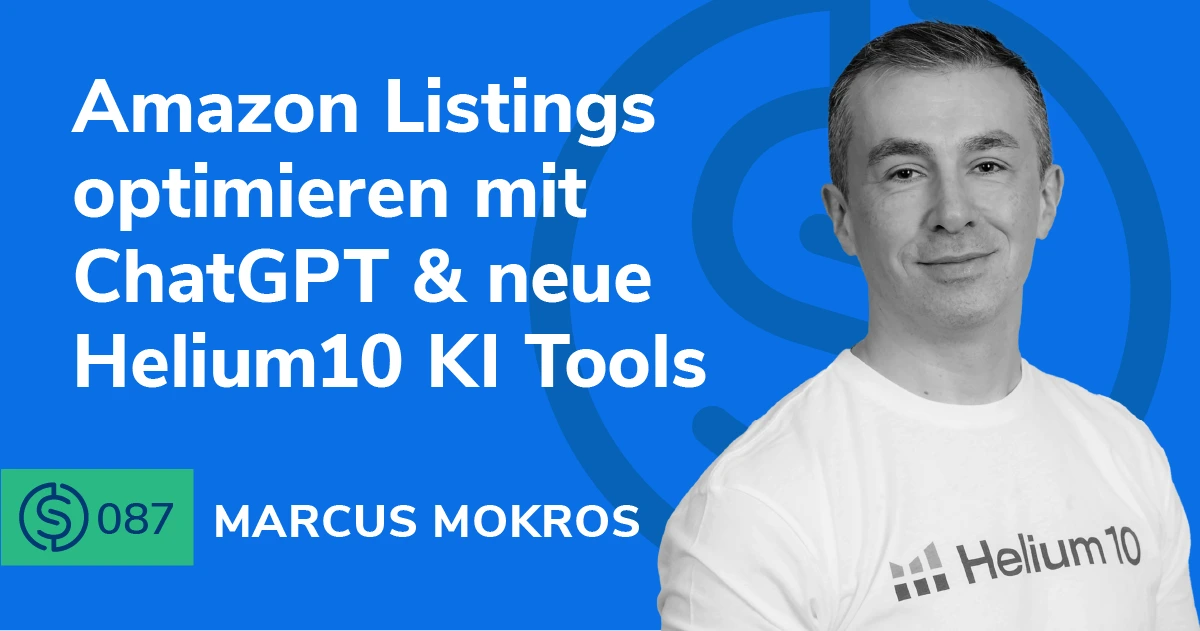 Willkommen zu einer neuen Serie, dem Händler Strategie Training! Heute führt Marcus dich durch den Listing Builder und das Insights Dashboard von Helium 10. Er zeigt dir wertvolle Informationen, z. B. wie du mit Hilfe von Chat GPT deine Angebote im Listing Builder erstellen kannst und wie das neue Insights Dashboard dir viel Zeit spart, indem es dir die Arbeit abnimmt und dir die Ergebnisse in einem übersichtlichen Dashboard liefert! Außerdem verrät er dir eine neue Funktion für das Insights Dashboard, die dich umhauen wird! Schalte ein und lerne alle seine Tipps von diesen erstaunlichen Helium 10 KI-gestützten Tools.
In Folge 87 des Serious Sellers Podcast auf Deutsch, Marcus diskutieren:
02:09 – So überprüfst du ob dein Amazon Listing mit den wichtigsten Keywords in Fremdsprachen optimiert ist
06:22 – So lässt du in Listing Builder deine Amazon Produktbeschreibungen mit ChatGPT erstellen
07:29 – Mach das, um deine Ideen und Vorschläge für neue Funktionen an Helium10 zu senden
11:20 – Das macht KI zum absoluten Experten im Verkaufstexte schreiben
14:30 – So sparst du viel Zeit beim Erstellen deiner Amazon Listings
17:45 – Neu: sehe immer welche Optimierung von Text, Bildern, PPC erfolgreich zu Änderungen im Umsatz geführt haben
23:05 – Update: Beobachte welche Änderungen deiner Konkurrenten zu mehr Verkäufen geführt haben
---
Willst du unbedingt damit beginnen, es auf Amazon zu vernichten? Hier sind einige sorgfältig zusammengestellte Ressourcen, die Ihnen den Einstieg erleichtern:
Achieve More Results in Less Time
Accelerate the Growth of Your Business, Brand or Agency
Maximize your results and drive success faster with Helium 10's full suite of Amazon and Walmart solutions.