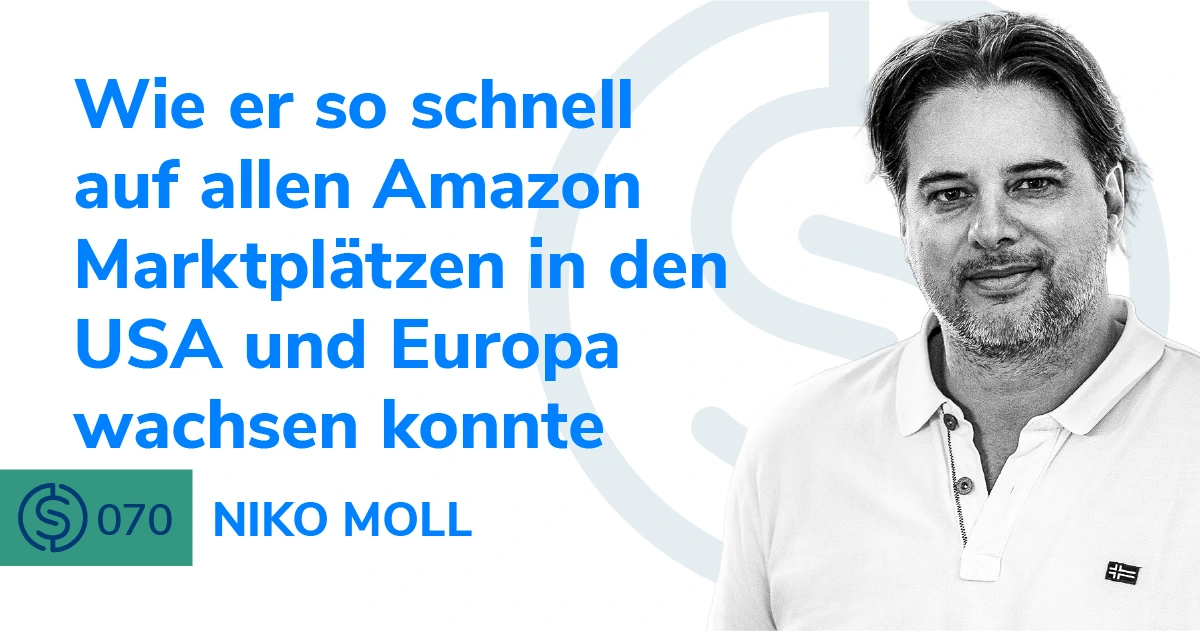 #70 – Wie er so schnell auf allen Amazon Marktplätzen in den USA und Europa wachsen konnte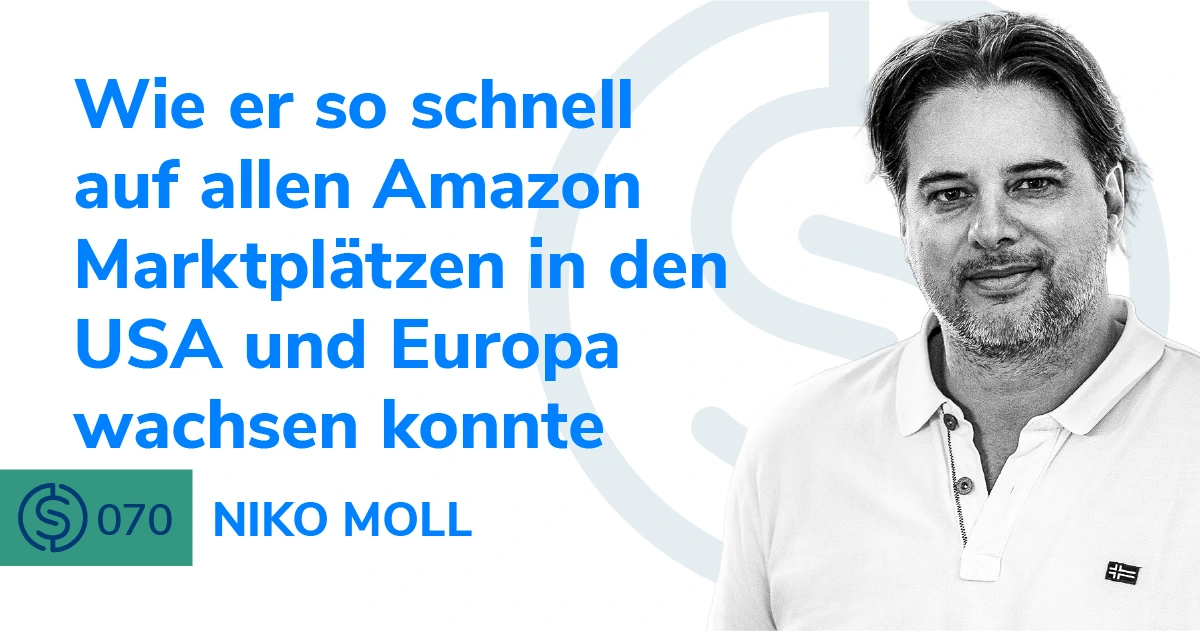 In der heutigen Episode unterhalte ich mich mit Niko Moll. Er vertreibt mit seinen Marken Sonnenbrillen für Kinder und Erwachsene auf Amazon. Nach dem Start im deutschsprachigen Raum hat er sein Angebot schnell auf die anderen europäischen Amazon Marktplätze ausgeweitet. Nur ein Jahr später kam dann mit Amazon.com auch der US Markt hinzu. Niko erzählt uns von den Hürden bei und wie er die überwinden konnte.
In Folge 70 des Serious Sellers Podcast auf Deutsch, Marcus und Niko diskutieren:
06:55 – So hat Niko die richtige Nische gefunden
10:05 – Darum hat er gleich 3 Produkte gestartet
15:23 – Damit konnte er sich gegen große Marken behaupten
20:50 – Neue Produktideen direkt durch den Lieferant?
25:20 – So findet er neue Zielgruppen durch ähnliche Nischen
30:20 – War es schwer, auf Amazon.com in Amerika Fuss zu fassen?
34:00 – Sind Kunden in Deutschland anspruchsvoller als in Amerika?
40:50 – Für diese Aufgaben setzt er nur Helium 10 Software ein
43:05 – Nikos bester Tipp an andere Amazon Händler
---
Willst du unbedingt damit beginnen, es auf Amazon zu vernichten? Hier sind einige sorgfältig zusammengestellte Ressourcen, die Ihnen den Einstieg erleichtern:
Achieve More Results in Less Time
Accelerate the Growth of Your Business, Brand or Agency
Maximize your results and drive success faster with Helium 10's full suite of Amazon and Walmart solutions.