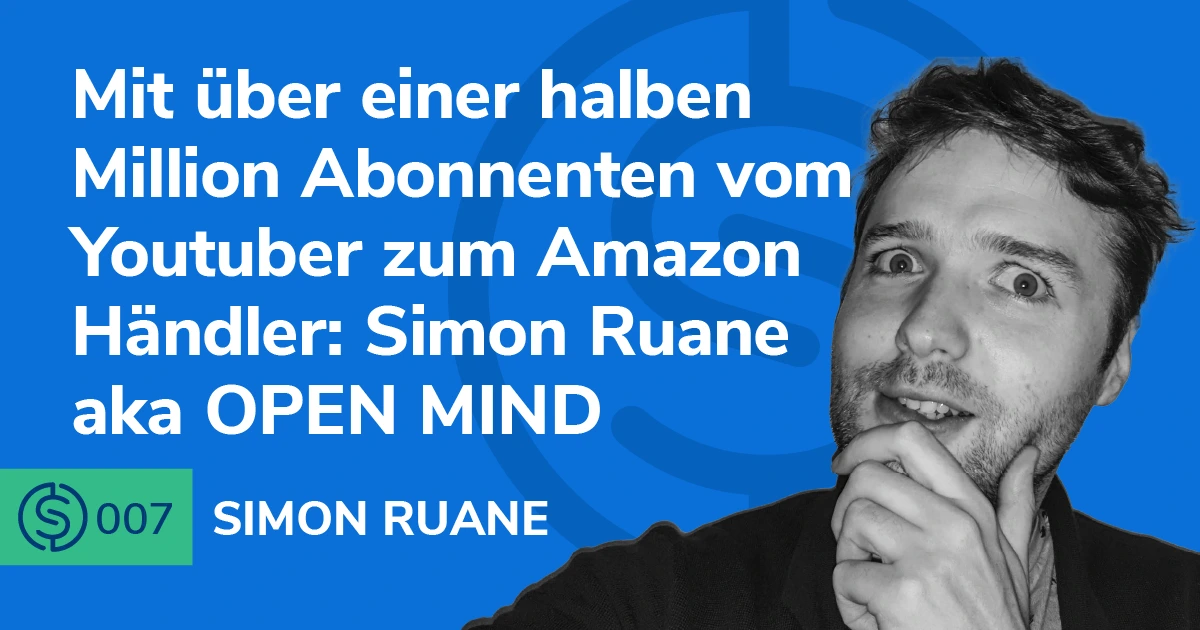 #7 – Mit über einer halben Million Abonnenten vom Youtuber zum Amazon Händler: Simon Ruane aka OPEN MIND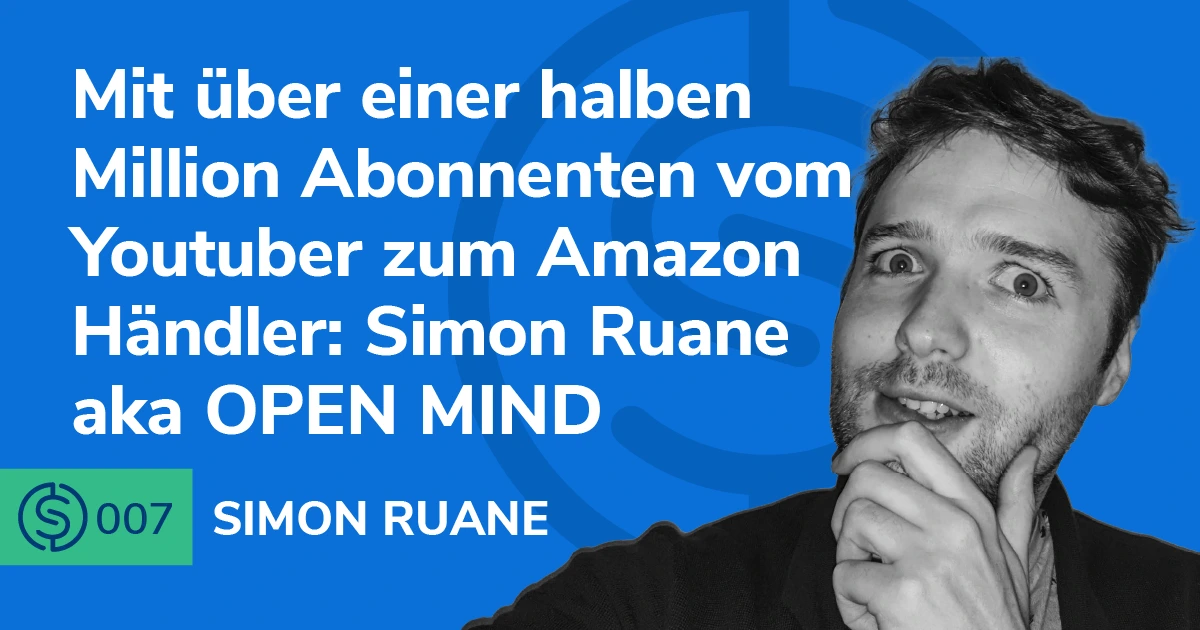 Heute im Podcast unterhalte ich mich mit Simon Ruane, den seine Zuschauer auf Youtube als Open Mind kennen. Mit einer halben Million Abonnenten ist ein Youtube Kanal normalerweise auch finanziell sehr erfolgreich, ausser wenn der in der falschen Nische liegt. Wie Simon deswegen in den Online Handel und auf Amazon gekommen ist und wie er es schafft dort gegen die Konkurrenz zu schlagen erzählt er uns im Podcast.
In Folge 7 des Serious Sellers Podcast auf Deutsch, Marcus and Simon diskutieren:
01:44 Wie sieht die Arbeitswoche eines Youtubers aus?
05:35 Wie viel verdient er durch Youtube mit seinen Kanal mit über 500.000 Abonnenten?
07:52 Das ist das Problem mit seiner Nische auf Youtube
09:06 Aus diesem Zufall ist Simon Online Händler geworden
12:09 Deshalb hat er angefangen auf Amazon zu verkaufen
13:13 So hat er sein erstes Amazon Produkt gestartet
17:59 Wie sein 2. Produkt durch sein Youtube Kanal hoch erfolgreich wurde
20:20 Die Problem kamen durch fremde Verkäufer auf seiner Produktseite
24:52 Darum lohnt sich Influencer Marketing ausserhalb von Amazon
25:36 Das ist seine Erfahrung mit Shopify
26:46 Diese neue Produktidee entwickelt er aktuell
28:36 Für diese Nische lässt er Produkte in Deutschland herstellen
32:38 Das ist Simons Rat an alle die in den Online Handel einsteigen wollen
35:05 Wieso Perfektionismus und neues Starten sich nicht vertragen 
37:29 Darf man Fotos und Texte auf der Amazon Produktseite ändern?
---
Willst du unbedingt damit beginnen, es auf Amazon zu vernichten? Hier sind einige sorgfältig zusammengestellte Ressourcen, die Ihnen den Einstieg erleichtern:
Achieve More Results in Less Time
Accelerate the Growth of Your Business, Brand or Agency
Maximize your results and drive success faster with Helium 10's full suite of Amazon and Walmart solutions.