#53 – Wie Sabrina 5stellige Umsätze am Tag auf Amazon macht
Sie verkauft auf Amazon und macht nach 5 Jahren riesige Umsätze. Dabei hat sie noch mehr Pläne, um ihr Amazon FBA Geschäft aufzubauen.
Originally published on: December 12, 2022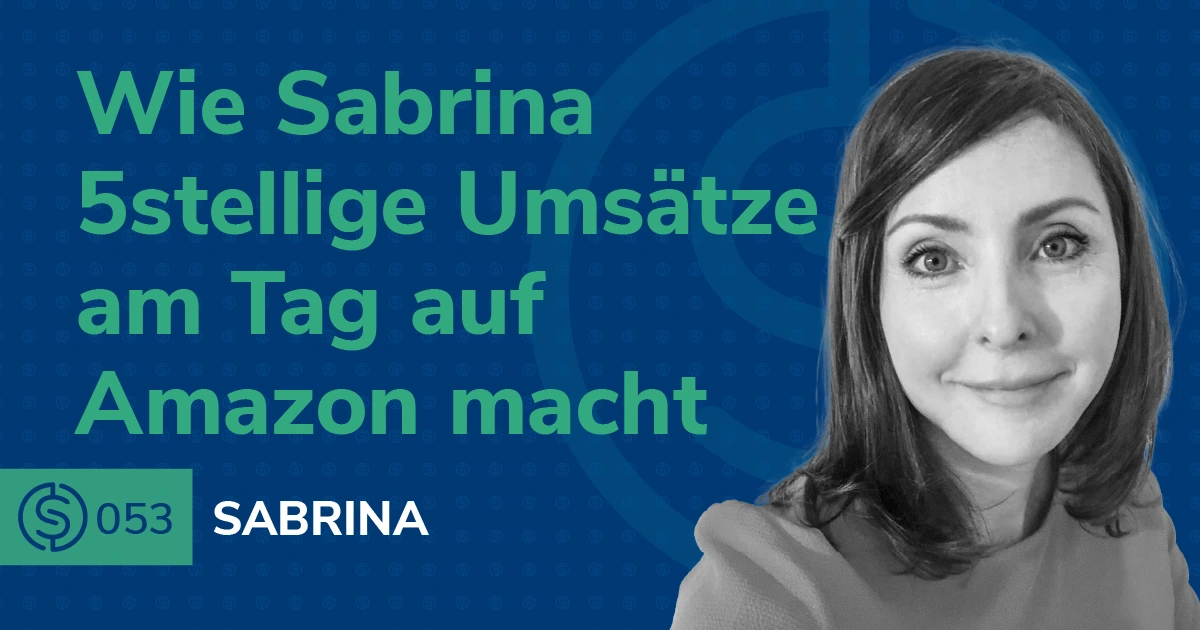 In der heutigen Episode unterhalte ich mich mit Sabrina. Sie hat bereits vor 5 Jahren angefangen, auf Amazon zu verkaufen. Erst neben dem Job, den hat sie aber schnell gekündigt, um Vollzeit selbständig zu sein. Dabei gab es aber einige Höhen und Tiefen, über die sie hier im Podcast erzählt. Heute schafft sie es in der Saison auf 5stellige Tagesumsätze und hat immer noch mehr in Planung, um ihr Geschäft wachsen zu lassen.
In Folge 53 des Serious Sellers Podcast auf Deutsch, Marcus und Sabrina diskutieren:
04:44 – So lief ihr Übergang von der Anstellung in die Selbständigkeit
10:10 – Deshalb kann man das Verkaufen auf Amazon nicht in der Theorie lernen
15:42 – Das war ihre Strategie nachdem sie das erste Produkt gestartet hat
20:57 – Überprüft Amazon selbst Zertifikate in sensiblen Produktkategorien?
25:42 – So viele Produkte hatte sie nach dem ersten Jahr auf Amazon
30:52 – An dem Punkt hat sie gemerkt das ihr Amazon Business auf Erfolgskurs ist
36:50 – Das sind die Punkte am Produkt-Listing sind für den Erfolg verantwortlich
40:30 – Produktfotos selber machen, Fotografen buchen oder auf 3D-Rendering setzen?
45:07 – Wer eine Marke aufbaut sollte darauf achten, um sie später verk
---
Willst du unbedingt damit beginnen, es auf Amazon zu vernichten? Hier sind einige sorgfältig zusammengestellte Ressourcen, die Ihnen den Einstieg erleichtern:
Everything for your business on Amazon.
Find out more about our products by signing up or speaking with one of our
Customer Success representatives today. With us in your corner, you can enjoy
more sales and increased engagement from your Amazon business.
Chat with a Support Specialist