#51 – Brandneu: Alle Updates und neuen Helium 10 Funktionen im November
Neue Updates und Funktionen bei Helium 10, den besten Software Tools für Amazon Händler.
Updated on: December 5, 2022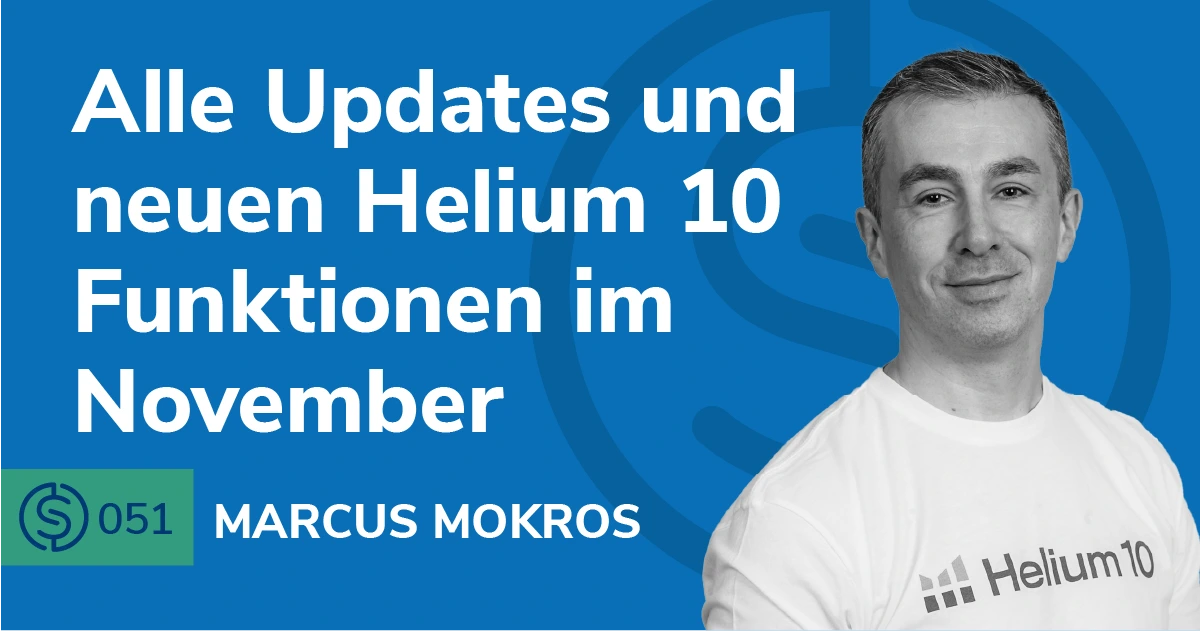 Es ist die November Episode im Bigger Better Launch auf Deutsch. In der Serie stelle ich dir die neusten Updates und neuen Helium 10 Funktionen vor. Diesen Monat gibt es quer durch die Bank Neuheiten angefangen mit unseren Produktrecherche Tool Xray bis zu neuen Möglichkeiten PPC Kampagnen mit Adtomic stundengenau zu optimieren. Funktionen die dir Vorsprung vor der Konkurrenz bringen und für mehr Verkäufe sorgen.
In Folge 51 des Serious Sellers Podcast auf Deutsch, Marcus diskutieren:
01:20 – Rückblick zu den Helium 10 Updates im Oktober
07:33 – Präzise Schätzungen deiner PPC Gebote in Adtomic
10:10 – XRAY kann jetzt auch Titelbilder abspeichern
11:05 – XRAY Umsatz, Best Seller Rank und Bewertungen in Charts auf einen Klick
12:00 – Update im Xray Titel Suche Filter
13:20 – Fortgeschrittene Massenänderungen in Adtomic
15:00 – Stündliche PPC Analysen und PPC Kampagnen in Adtomic
16:24 – Neuer Exit Ticket Kurs – bereite deine Amazon Marke zum Verkauf vor
18:35 – Listing Analyzer mit mehr enthaltenen Nutzungen
19:41 – Historische Keyword Daten in Cerebro
---
Willst du unbedingt damit beginnen, es auf Amazon zu vernichten? Hier sind einige sorgfältig zusammengestellte Ressourcen, die Ihnen den Einstieg erleichtern:
Accelerate Efficiency with Insights Dashboard
The all-in-one customizable dashboard for sellers and brands, designed to accelerate decision making through the centralization of data, insights, and action. A bird's-eye view of your business with personalized suggestions to unlock growth.
Learn More about Insights Dashboard