#46 – Ein langjähriger Amazon Händler verrät seine PPC Strategie
Wie du als Amazon Händler optimal PPC Kampagnen erstellst. Mit der richtigen PPC Strategie kommt dein Amazon Artikel auf die erste Seite.
Originally published on: October 24, 2022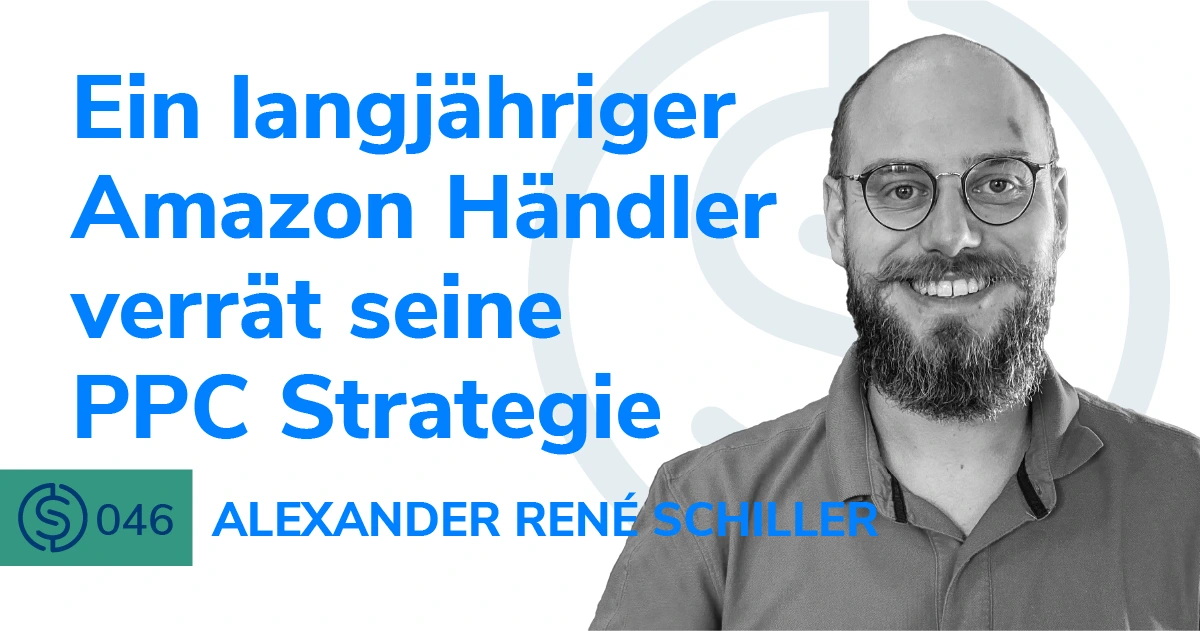 In der heutigen Episode unterhalte ich mich mit Alexander René Schiller. Er hat den Verkauf auf Amazon ziemlich früh gestartet und inzwischen auch die PPC Agentur backwork-services.com gegründet. Im Podcast unterhalten wir und über seine Erfahrung als Händler auf Amazon, den Wandel in den letzten Jahren und die PPC Strategien, die Händler heute nutzen müsse
In Folge 46 des Serious Sellers Podcast auf Deutsch, Marcus and Alexander diskutieren:
• 5:38 So anders war es in 2016 auf Amazon zu verkaufen
• 13:00 Die Realität mit dem ersten Erfolg des ersten Amazon Produkts
• 19:37 An dem Punkt hat er seine Keword-Recherche Strategie entwickelt
• 23:33 Wann man die Budget nach dem Produktstart optimiert
• 29:54 Wie regelmäßig sollten Amazon PPC Kampagnen optimiert werden?
• 32:40 Das ist was Händler zu Beginner von PPC Kampagnen beachten müssen
• 38:18 Wie du den idealen Matchtyp für dein Keyword wählst
---
Willst du unbedingt damit beginnen, es auf Amazon zu vernichten? Hier sind einige sorgfältig zusammengestellte Ressourcen, die Ihnen den Einstieg erleichtern:
Everything for your business on Amazon.
Find out more about our products by signing up or speaking with one of our
Customer Success representatives today. With us in your corner, you can enjoy
more sales and increased engagement from your Amazon business.
Chat with a Support Specialist