#39 – Wie Annemarie als junge Mutter ein 6stelliges Amazon Business aufgebaut hat
Wie eine junge Mutter bei ihrem ersten Baby das Verkaufen auf Amazon gestartet hat. Erfolg im Online Handel und die PPC Strategien für deinen Amazon Store.
Originally published on: September 4, 2022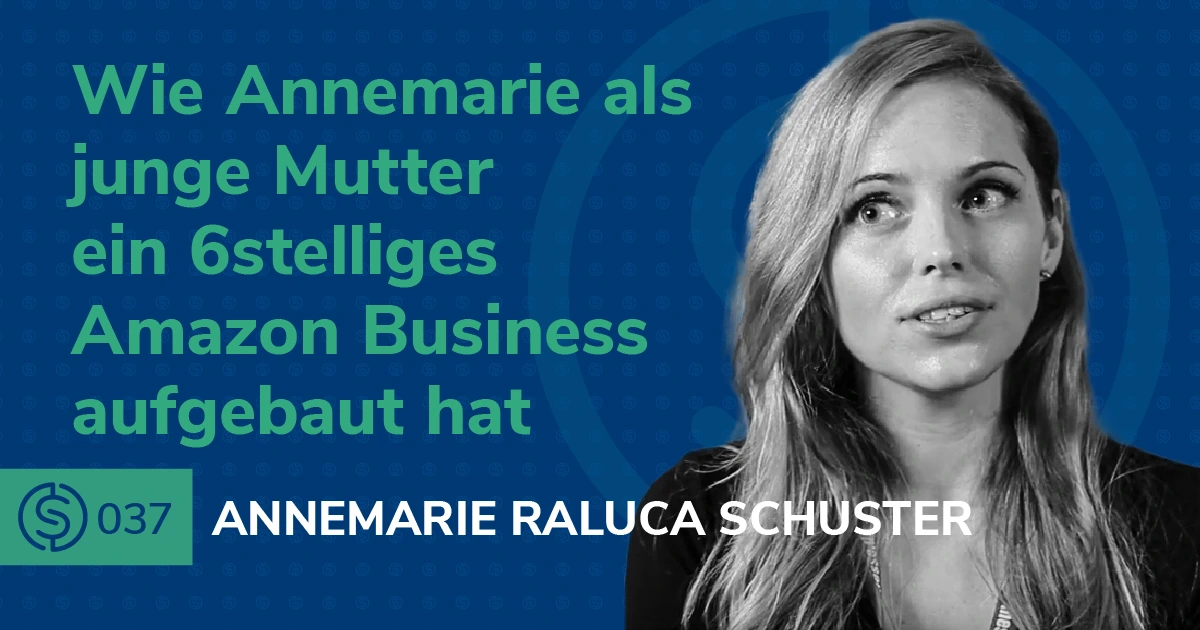 In der heutigen Episode habe ich  Annemarie Raluca Schuster zu Gast. Sie hat als junge Mutter eigentlich nur eine Beschäftigung nebenbei gesucht. Daraus ist inzwischen ein Amazon Shop mit 6stelligen Umsatz in der Bastelnische gewachsen. Der Schlüssel für den Erfolg war für sie der Einsatz von PPC Werbung. Darin hat sie so tiefes Verständnis, dass sie inzwischen über ihre PPC Agentur auch die Kampagnen von anderen Händlern betreut. 
In Folge 37 des Serious Sellers Podcast auf Deutsch, Marcus and Annemarie diskutieren:
03:05 So hat sie in 2013 erfahren das Händler auf Amazon verkaufen können
05:35 Dort hat sie ihre erste Ware zum Online verkaufen eingekauft
11:05 Darum behaupten Händler Amazon lohnt sich nicht mehr
15:25 So entscheidet sie ob ein einfaches Listing reicht oder ob es A+ content braucht
19:46 Bilder, Texte, SEO – so baut sie ihre Amazon Produktbeschreibung auf
24:50 Das ist Ihre Methode Kunden zu Stammkunden zu machen
30:05 Wie neben ihrem Amazon Shop noch eine PPC Agentur entstanden ist
35:55 Deswegen ist jeder PPC Kampagne individuell zu planten
41:00 Das ist ihr bester Tipp an andere Amazon Händler
---
Willst du unbedingt damit beginnen, es auf Amazon zu vernichten? Hier sind einige sorgfältig zusammengestellte Ressourcen, die Ihnen den Einstieg erleichtern:
Everything for your business on Amazon.
Find out more about our products by signing up or speaking with one of our
Customer Success representatives today. With us in your corner, you can enjoy
more sales and increased engagement from your Amazon business.
Chat with a Support Specialist