#36 – Wie man ohne Vorkenntnisse und kleinem Budget auf Amazon erfolgreich werden kann
Amazon mit kleinem Budget starten. Wieviel Geld braucht man für Amazon FBA und ist es zu spät auf Amazon zu verkaufen.
Updated on: August 15, 2022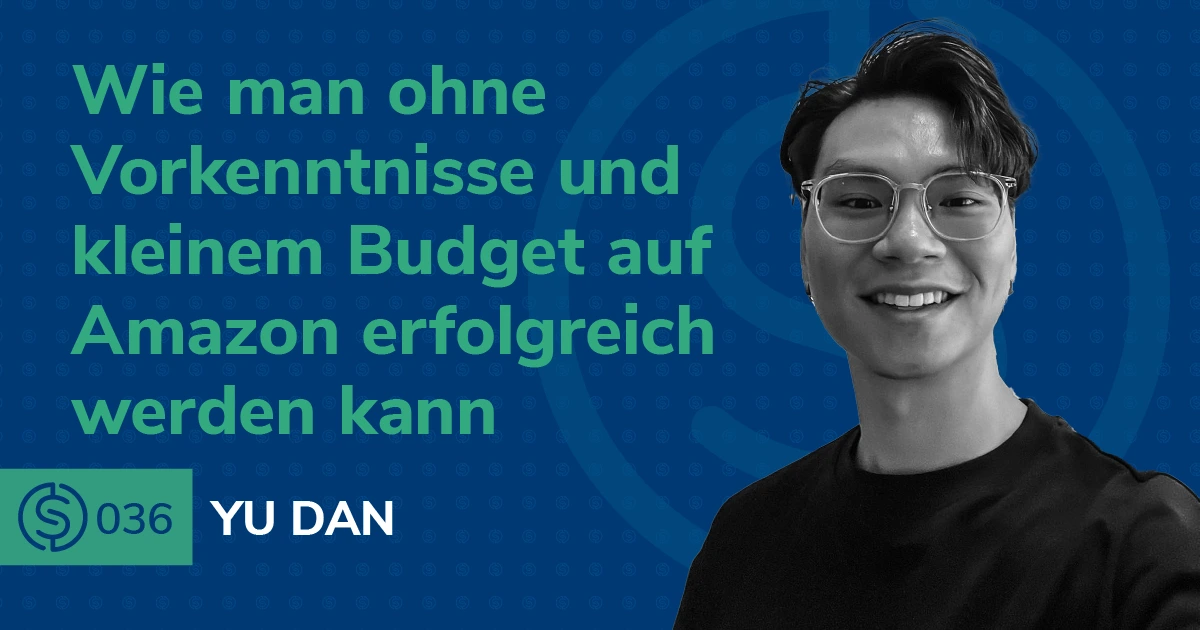 In dieser Episode spreche ich mit Yu Dan. Er hat erst im Januar angefangen auf Amazon zu verkaufen. Frisch aus der Berufsausbildung mit kleinem Budget von nur 700 gestartet hat er sein Geschäft bis heute ständig hochskaliert und dabei viel für die nächsten geplanten Produkte gelernt. Wir unterhalten uns darüber wie man auch heute noch ohne Vorkenntnisse in Selbständigkeit einen erfolgreichen Amazon Store aufbauen kann.
In Folge 36 des Serious Sellers Podcast auf Deutsch, Marcus and Yu Dan diskutieren:
02:00 – Deshalb betreibt er sein Amazon Shop mit einem Partner
05:10 – So hat Yu beschlossen mit Amazon FBA zu beginnen
09:00 – Das ist seine Erfahrung mit Zubehör für Apple Produkte
12:55 – Varianten nach dem Produktstart hinzufügen, lohnt sich das?
18:20 – Das war seine Strategie für den ersten Produktstart
20:10 – So hat er gesorgt sich von der Konkurrenz zu unterscheiden
22:36 – Mit dem nächsten Amazon Produkt ist er einen komplett anderen Weg gegangen
24:11 – Das ist seine Erfahrung damit eine Marke selber beim DPMA anzumelden
26:28 – So finanziert er seine Ware, damit sein Business wächst
28:20 – Das ist seine Ziel für die nächsten Jahre
33:40 – Das ist sein bester Tipp an neue Amazon Händler
---
Willst du unbedingt damit beginnen, es auf Amazon zu vernichten? Hier sind einige sorgfältig zusammengestellte Ressourcen, die Ihnen den Einstieg erleichtern:
Everything for your business on Amazon.
Find out more about our products by signing up or speaking with one of our
Customer Success representatives today. With us in your corner, you can enjoy
more sales and increased engagement from your Amazon business.
Chat with a Support Specialist