#35 – Wie Sebastian große Umsätze mit kleinpreisigen Produkten macht
Wie du mit günstigen Produkten auf Amazon viel Umsatz machst. Alles über Markenbildung, Kredite für Warenfinanzierung und Differenzierung deiner Amazon Produkte.
Originally published on: August 8, 2022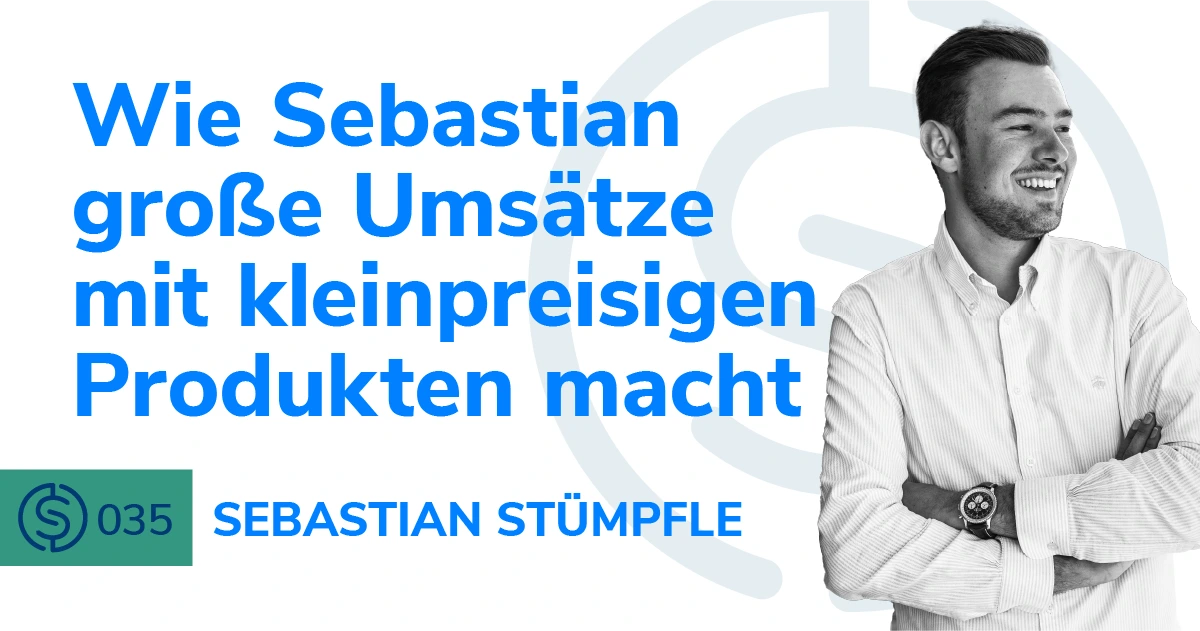 In dieser Episode spreche ich mit Sebastian Stümple. Er hat großen Erfolg auf Amazon mit Produkten von denen allgemein abgeraten werden und zwar Artikel unter 10 Euro. Das läuft für ihn so gut, dass er Urlaubsziele wie Südafrika oder Bali bereist und von dort aus arbeitet. Wir unterhalten uns im Podcast wie er in den letzten 4 Jahren so rasant gewachsen ist und welche große Bedeutung Markenbildung und Differenzierung bei seinen Amazon Produkten hat.
In Folge 35 des Serious Sellers Podcast auf Deutsch, Marcus and Sebastian diskutieren:
01:47 Bali, Südafrika, so betreibt Sebastian Sein Amazon FBA Shop beim Reisen
03:22 So hat er mit dem Verkaufen auf Amazon gestartet
07:27 Das war sein Vorgehen um sich mit dem ersten Produkt zu differenzieren
11:33 Das hat er beim Start seines zweiten Produkts anders gemacht 
17:10 Hier ist der unschlagbare Vorteil von Produkten unter 10 Euro
20:35 Da muss man über die Konkurrenz aus China wissen
23:38 Aus dem Grund würde er immer frühzeitig eine Marke anmelden
30:35 So bekommt er günstige Kredite zur Warenfinanzierung
36:03 Das ist seine Strategie um A+ Inhalte zu erstellen
41:40 Zu diesen günstigen Zinssätzen laufen seine Warenkredite
43:10 Das ist sein bester Rat an andere Amazon Händler
---
Willst du unbedingt damit beginnen, es auf Amazon zu vernichten? Hier sind einige sorgfältig zusammengestellte Ressourcen, die Ihnen den Einstieg erleichtern:
Everything for your business on Amazon.
Find out more about our products by signing up or speaking with one of our
Customer Success representatives today. With us in your corner, you can enjoy
more sales and increased engagement from your Amazon business.
Chat with a Support Specialist