#28 – Alles über Amazon KDP und wie FBA Händler Bücher als Marketing nutzen
Tom Schmidt betreibt von Nomad Publishing erklärt was Amazon KDP Kindle Direct Publishing eigentlich ist und wie man da als Autor ohne Verlag Geld mit Büchern verdienen kann
Originally published on: June 19, 2022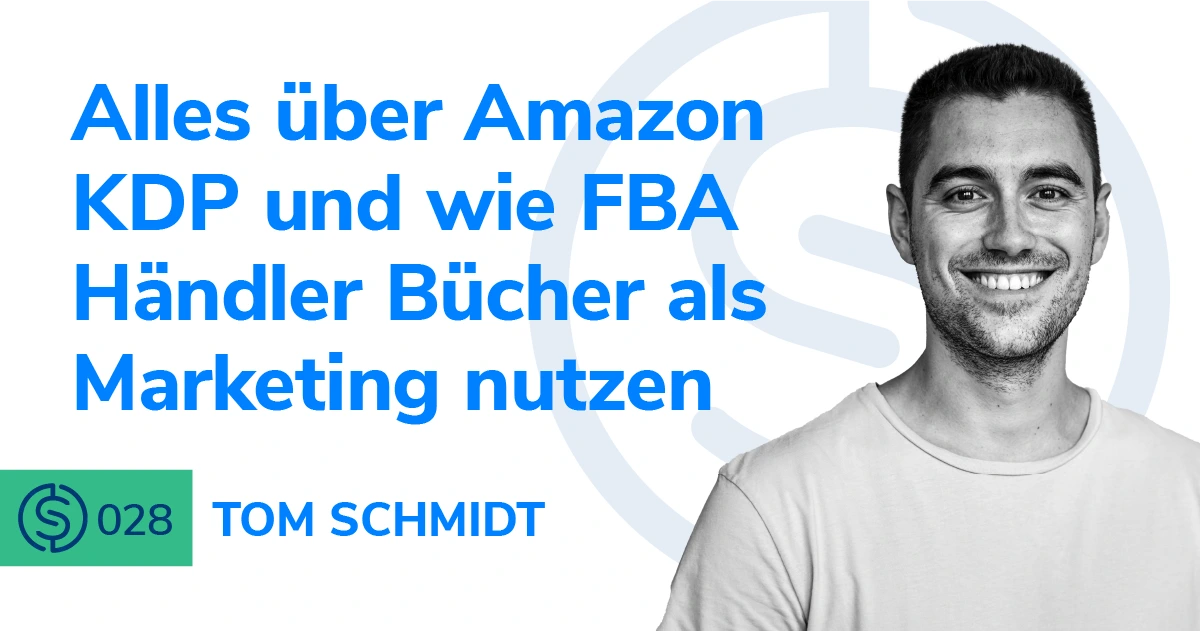 Amazon hat als Buchhandel angefangen. Inzwischen hat Amazon mit KDP den Buchvertrieb nochmal revolutioniert. Tom Schmidt betreibt den Youtube Kanal Nomad Publishing und den gleichnamigen Blog auf https://nomad-publishing.de/blog/. Er erklärt was Amazon Kindle Direct Publishing eigentlich ist und wie man da als Autor ohne Verlag Geld mit Büchern verdienen kann. Für alle Amazon FBA Händler ist interessant wie Händler Bücher auf Amazon nutzen, um ihre physischen Produkte zu verkaufen.
In Folge 28 des Serious Sellers Podcast auf Deutsch, Marcus and Tom diskutieren:
03:50 – Was ist Amazon Kindle Direct Publishing?
10:28 – Wie funktioniert Amazon KDP?
12:25 – eBook, Print oder Hörbuch – Verdienstmöglichkeiten auf KDP
22:10 – Wie du mit Helium 10 massenhaft Ideen für Buchthemen findest
30:02 – Die aktuell heißesten Märkte auf Amazon KDP
33:13 – Texterstellung: Selber schreiben oder schreiben lassen?
36:34 – So vermarktest du erfolgreich dein auf Amazon KDP
39:25 – Werbeunterschiede zu FBA
41:56 – Fünf Strategien, wie du Bücher für dein FBA Business nutzen kannst
---
Willst du unbedingt damit beginnen, es auf Amazon zu vernichten? Hier sind einige sorgfältig zusammengestellte Ressourcen, die Ihnen den Einstieg erleichtern:
Everything for your business on Amazon.
Find out more about our products by signing up or speaking with one of our
Customer Success representatives today. With us in your corner, you can enjoy
more sales and increased engagement from your Amazon business.
Chat with a Support Specialist