Is TikTok Really The Place To Market Your Amazon Product?
Considering TikTok marketing for your Amazon brand? Learn how to make the most of this new social network marketing opportunity.
Updated on: April 27, 2022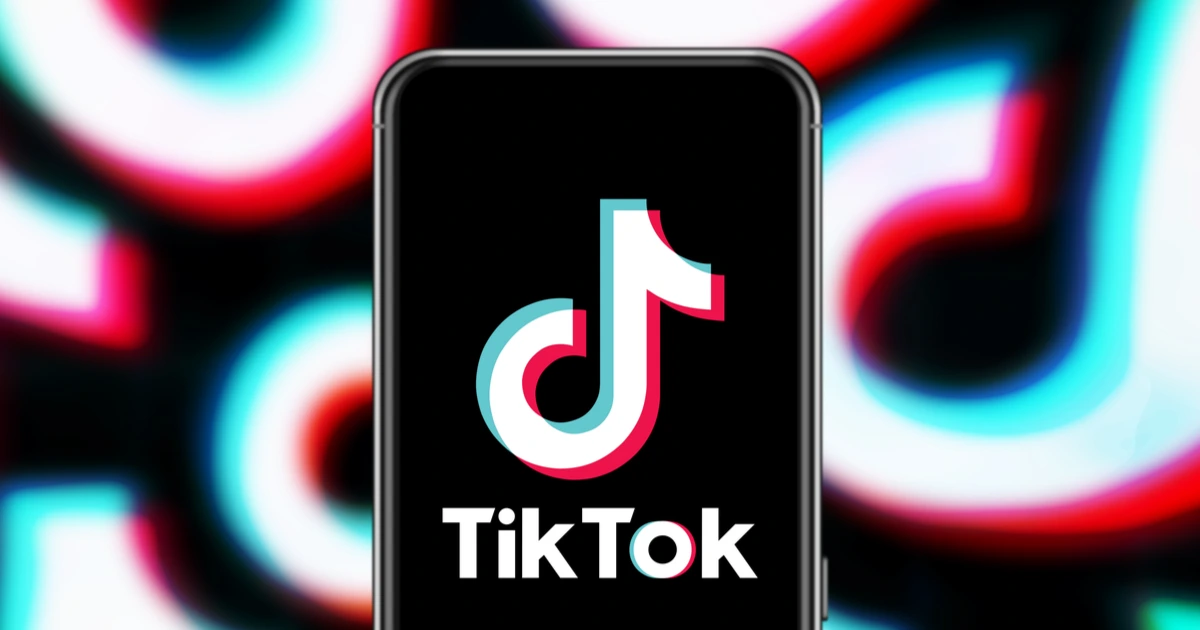 Come on! Everybody is doing it! Quite literally everyone. TikTok has over one billion monthly users and is expected to reach 1.5 billion users by the end of 2022. When you are an e-commerce seller, any free online real estate is marketing gold. Innovative branding begins with finessing the latest trends and TikTok is now in charge of setting all of the trends.
Having your brand go viral on TikTok could sell your product inventory out in a couple of hours. Successful Amazon brands shouldn't be (and aren't) sleeping on such a fast-growing marketing platform.
Here's why you should play the game and how to win.
Let's go viral.
She's Popular
According to Hootsuite, TikTok is the 6th most-used social platform in the world currently. It ranks close behind Facebook, YouTube, WhatsApp, Instagram, and WeChat. In 2021, the app surpassed Facebook Messenger to claim 6th place, for now.
In their 2022 Social Trends Survey findings, 24% of marketers considered TikTok effective for reaching their business goals, compared to just 3% in the previous year— a 700% increase. Okay, TikTok go off!!!
Can't Make This Stuff Up
67% of users say TikTok inspires them to shop, even when they weren't planning to do so. Sneaky!
TikTok users like connecting with brands. We are all lonely. 73% reported that they feel a deeper connection to companies they interact with on the platform.
TikTok's own research into user behavior reveals the power of its influence over users' shopping habits.
Thirty-seven percent of users discover a product on the app and immediately want to buy it.
29% have tried to buy something from the app, only to find it was already sold out. (I have been a victim countless times) Which explains how the hashtag #TikTokMadeMeBuyIt accumulated over 7.4 billion views just in 2021 alone.
It would be a gross understatement to say TikTok is growing rapidly. Eight new users join TikTok every second, with an average of 650,000 new users joining daily.
TikTok is taking over.
Those numbers add up fast. In September 2021, TikTok's parent company ByteDance reported that they had hit the one billion mark— a 45% increase since July 2020. Let it be known that Facebook and YouTube both took eight years to hit a billion users. TikTok made it in just five years.
Since the pandemic, we are all a little (or a lot) more attached to our screens. With everyone on their phones more than ever, it makes sense that the platform has grown so rapidly. It makes that much more sense to position your brand where the attention is flooding.
What is TikTok Marketing?
If you don't know how to dance on the internet, TikTok might not be the best place for your business model. Gotcha!
This is so false.
The sky is truly the limit here. TikTok marketing is the practice of using TikTok content to promote your Amazon brand. To break it down simply, all you need to do is ask yourself the following:
What am I selling? (Product)
Who wants to buy this product? (Niche)
How do I get it in front of them? (Marketing Strategy)
Top Marketing Strategies on TikTok:
There are three popular marketing strategies on TikTok.
Influencer Marketing
This might be the secret sauce to going 'viral' on TikTok. The key here is working with an influencer (someone with an existing online following) to highlight your product to their already captive audience.
TikTok Advertising
If you're looking for a place to start and have some money to invest, their site is full of success stories from brands that started advertising on TikTok. Similar to Facebook and Instagram, the cost of TikTok ads is based on a bidding model.
Organic TikToks
This option gives you the most freedom. Create a Business TikTok account for your brand and start making your own organic content.
Marketing… Under the Influence
TikTok influencer marketing is a big part of the app's ecosystem. But you don't need a high-profile influencer for successful marketing. You can work with rising stars or simply micro-influencers (influencers with a smaller audience but a specific niche) related to your Amazon brand's niche.
If you are selling a skincare product, you need to find an influencer who people go to for their skincare expertise. Welcome to the world of the influencer marketplace. The goal here is to get your product in front of their loyal followers.
A K-Beauty Success Story
Take COSRX's Snail Mucin for example. Yes, you read that right. We are talking about a skincare product that is made entirely from snail mucin or snail secretion filtrate.
This Korean skincare used for anti-inflammatory, anti-aging, intensely hydrating, antimicrobial, and wound-healing properties understood the assignment. They used the TikTok platform to get their products in front of K-beauty fanatics.
Since using TikTok as an advertising platform, K-beauty brand COSRX has over 9,000 5-star Amazon reviews and the line has consistently sold out every month since. Without a doubt, this Korean skincare brand is taking full advantage of the TikTok platform. The proof is in the snail mucin pudding.
TikTok Advertising Best Practices
Mix and match your creative styles
Rather than using one type of creative style, or very similar creatives, switch it up! TikTok suggests updating your creative strategies every seven days to avoid audience fatigue. In other words, try incorporating your product with different TikTok trends.
Switch it up within each video, too. TikTok recommends varied scenes with B-roll or transition footage.
Use sound AND captions
93% of top-performing TikTok videos use audio, and 73% of TikTok users said they would stop and look at ads with audio.
Pro tip: Use trending audios!
Use text to highlight your call to action! TikTok found that 40% of auction ads with the highest view-through rate include text overlays. Captions and text are important for conveying important information.
Get to the point
We all have ADHD! Video ads can be up to 60 seconds long, but TikTok recommends keeping them to 21-34 seconds.
Make the first 3 to 10 seconds especially eye-catching or engaging to avoid losing viewers.
Take note: The best-performing TikTok ads highlight the key message or product within the first 3 seconds.
Listen to the Serious Sellers podcast with Bradley Sutton about TikTok Marketing Strategies For Amazon Brands.
Tips for Creating Organic Content
For those who can't dance, there are other alternatives to organic content on TikTok. The app's organic videos are "looped" which means they are played consecutively on the never-ending "For You page" (FYP). TikTok's FYP algorithm filters your content automatically with users on the app accordingly. If the user watches a video to the end or likes it, the app is more likely to show that user more content that is similar. It's all about engagement.
Okay, how does one obtain an audience?
If you can't win them over with your dance moves, win them over with your story. Authenticity is the latest trend. There is no need for dancing when you can follow a few simple principles to engage your audience. The biggest trick up your sleeve is you.
3 Pillars of Successful Tiktok Content
Keep it Real to Build Brand Trust
Share your brand's mission, character, or beliefs
Reveal behind the scenes of building and maintaining your brand
Invite influencers/users to participate in your business journey
Know Your Audience and Create Community
Build connections in the comment sections (Don't be afraid to engage!)
Study hashtag (#) communities (Subscribe to a handful of niches)
Scroll through your "For You" Page for endless inspiration
Don't Be Afraid of New Ideas and Content
Tell your story! What makes your business unique?
Find your niche(s)! How does your business fit into your customer's life?
Be funny. Be quirky. Be yourself.
Different Types of TikToks
There are various different types of TikToks people can make. Duets and Stitches are some of the most popular types of content to use when expanding your reach.
The Duet- (No, not a love song) This is a feature that lets you create side-by-side videos with content that's already posted to TikTok. Duets are usually reaction videos or repurposed clips that are used to complete conversations. For example, it's popular for brand owners to engage with influencers during unboxes or try on hauls of their products.
The Stitch- This function allows people to repurpose up to 5 seconds of content that is already posted on TikTok. The main difference between stitch and duet is stitch allows people to put the repurposed video inside the timeline of the new video where duet splits and shares the screen between the repurposed and new video content. In short, you are able to edit yourself into an existing trending TikTok.
Don't Know Where to Start?
Ask an expert! You can find outsourcing partners in the H10 trusted partner directory. Leave it to the pros to handle these projects so you can go back to running the company you love. You can always work with an Ads Management Service (PPC/DSP) to get the ball rolling.
Helium 10 is proud to partner with Sellers Alley, a Marketing Agency specializing in Amazon, Google, and TikTok advertising.
They focus on achieving top-of-mind awareness for their clients. Their agency combines detailed business analysis, a multi-platform marketing approach, and tailor-made advertising strategies (like networking with TikTok influencers) to create the path of least resistance to your Amazon brand's goals. They have a talented team of PPC specialists dedicated to boosting profits and brand visibility for Amazon sellers and providing measurable results.
Go Forth And Go Viral
Running out of marketing ideas for your Amazon brand? This platform could be your saving grace. There are so many strategies to get your product in front of your target audience on TikTok while the platform is still growing. Do your research, find your audience, and get your product out there! Remember, one viral TikTok can result in your product selling out in the course of days! We are seeing insane turnover in the world of TikTok marketing, so consider this your sign to get creative and have fun with your product marketing.
Who knows? Maybe you'll even learn a dance or two.