Want to Know the Secrets to Sourcing in India? Expert Meghla Bhardwaj Gives Us the Details
Trying to differentiate yourself from other Amazon sellers? Sourcing in India might give you the advantage that you're looking for!
Updated on: August 9, 2022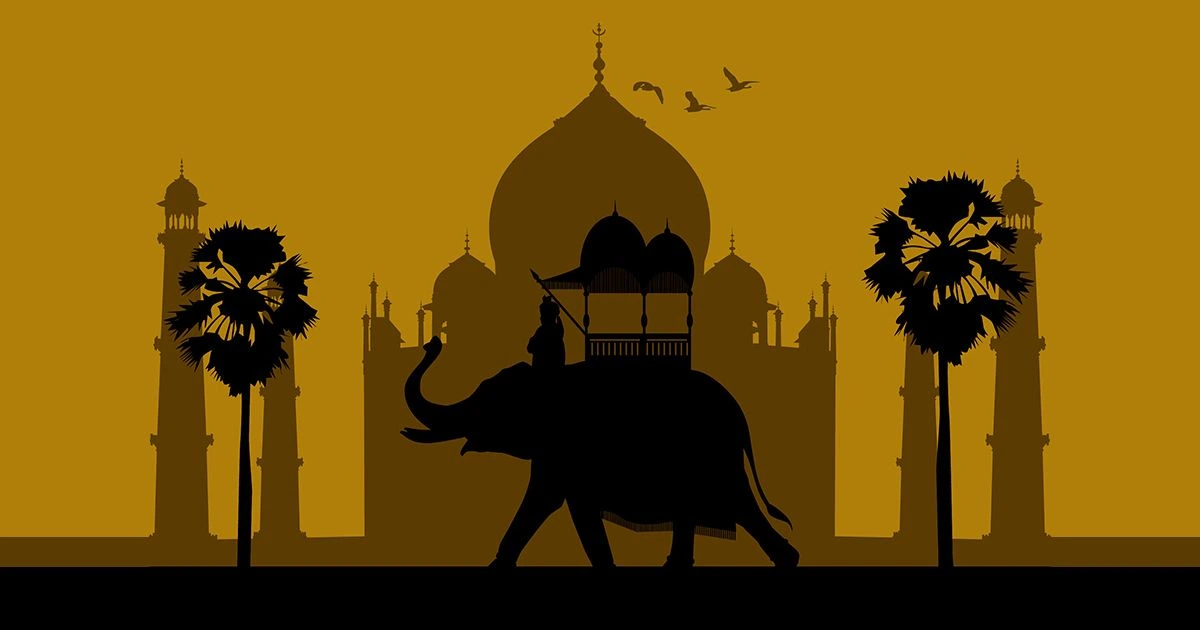 The Amazon selling ecosystem is full of very talented e-commerce professionals and at Helium 10, we feel privileged to have the opportunity to work closely with a number of them.
During the last year we've all been forced to adjust and make changes to how we do business.
Some experienced sellers have taken this one step further and are giving thought to WHERE they do business.
In this post, I had the opportunity to interview an expert on sourcing in India about why changing your sourcing location might be a way to separate yourself from all the other Amazon sellers who are going about their business the way they always have.
Meghla Bhardwaj has been working in the e-commerce sourcing industry for almost 19 years. She has visited hundreds of factories in India and China and has a deep understanding of the entire sourcing process from raw material, and supply chain logistics to local sourcing strategies.
Since 2016, she has been working with Amazon private label and other e-commerce sellers to connect them to a factory, sourcing company, or sourcing agent in order to streamline their global operations.
Meghla also organizes a number of e-commerce events and conferences in Hong Kong and Singapore.
Here are her responses to questions that I think have the potential to offer an Amazon seller a more unique path to their potential suppliers AND to greater success.
Does the process of sourcing in India differ in any substantial way from sourcing in China?
Meghla:
The overall process is the same as it is in China – find a supplier, sampling, negotiation, order placement, pre-production sample, production, inspection, shipment.
However, there are certain differences to keep in mind:
Finding suppliers: While it is much easier to find suppliers in China on Alibaba, Canton Fair, etc. that's not always the case in India.
Most Indian suppliers don't maintain updated catalogs of their products and many don't have updated websites because they are afraid their designs will be copied by other suppliers / buyers.
They prefer sending their newest designs to a buyer directly by email or exhibiting them at trade shows. In fact, suppliers are very protective of their designs and discourage videography and photography at trade shows.
You can find suppliers on third-party sourcing websites such as Alibaba and Global Sources, at the Global Sources trade shows in Hong Kong or at the Delhi Fair in India.
Amazon FBA: Indian suppliers may need more hand-holding in terms of Amazon requirements such as labeling, packaging, etc
Delivery lead times: For handmade products, delivery lead times may be longer than machine-made products in China.
Quality: In general, the quality of export products is very high in India, but you have to choose and vet the supplier carefully and ensure they have the right facilities and QC processes in place and have export experience. There are many suppliers in the country that are domestic-focused and might not have a good understanding of export requirements.
Relationships: Building strong relationships is very important when sourcing from India. As you build a relationship and trust with a supplier, you are likely to get better payment terms and priority in terms of lead times.
As a sourcing location, what does India do better?
Meghla:
For Amazon sellers, the key categories that can be sourced from India are mostly products made from natural materials such as metal, wood, cotton, jute, glass etc.
Electronics and electrical products are not yet competitively produced for exports, but that's expected to change in coming years as more electronics factories are being set up.
One of India's strengths is unique products in indigenous handcrafted styles that are specific to India. For many of these products, the skills have been transferred from one generation to another, and the products are adapted for the export market.
For example, each state in India has a unique style of fabric that it is known for. These fabrics could be embroidered, printed or treated in a certain way.
Another advantage of selling Indian-made products is that for many products there's a story to tell – of the artisans that made the product and the communities that are being uplifted because of this commerce.
Some of the key categories for Amazon sellers are:
Home décor & gifts – metal, wood, ceramic, jute, cotton, glass
Kitchen & tableware
Christmas & festive décor
Candles, incense sticks, potpourri and aromatics
Wooden furniture
Furnishings (cushion covers, rugs, wall décor etc)
Fashion – jewelry, accessories, footwear
Textiles & apparel – cotton, denim, silk, wool, both knitted and woven
Organic cotton – towels, baby products, furnishings
Leather – shoes, belts, bags, wallets, equestrian products
Eco-friendly products – Cane, organic cotton, jute, recycled PET, sugarcane waste, areca palm leaves
Food – superfoods, tea, coffee, spices
Medical supplies and disposables – Gloves, masks, PPE, medical instruments
Headgear – caps; hairnets; wool hats; head bands
Stone, plaster, cement, asbestos – stone for art; marble slabs; floor or wall tiles
Ceramics – tiles; porcelain and china
Glass and glassware – balls; rods; drawn or blown glass; mirrors; bottles, jars, pots, flasks, and other containers
Iron and steel and products – drums; tubes; pipes; doors; windows; screws; horseshoes
What might be India's weak points?
Meghla:
Limited product range
While China makes all types of goods, India specializes in certain product categories. For example, electronics are not yet produced for exports on a large scale.
Finding and vetting suppliers
In general, finding India suppliers is not as easy as finding suppliers in China mainly because there's no single major supplier directory that hosts the majority of companies. You would need to use multiple ways to find suppliers including supplier directories, trade shows, agents and the like.
Suppliers may not understand FBA requirements
The majority of suppliers don't yet understand FBA requirements, and will depend on you to provide them with specific information about import certifications, labeling, logistics and the like. This is changing, however, as more Amazon sellers start sourcing from India.
Logistics providers may not understand FBA
India logistics service providers are increasingly getting familiar with Amazon FBA processes, but a large number may still not be able to manage these requirements especially if the importer is based outside of the US and doesn't have a company there.
Make sure you select the right freight forwarder and ask if they are experienced with FBA shipments.
Suppliers don't say "No"
Be prepared for some suppliers to be dishonest, misleading and vague in their communication. Indians (similar to Chinese) don't like to say "No" and will sometimes over-promise and under-deliver.
Typically, suppliers that do 100% exports and deal with overseas buyers on a regular basis are less likely to resort to such tactics.
Are there major pricing differences?
Meghla:
For products that are hand-made, prices may be higher than similar machine-made products in China. But for products that are produced using the same processes, prices can be lower as labor costs are lower in India.
For e.g. bags, apparel and other categories that are more labor-intensive.
Are manufacturing lead times similar to China?
Meghla:
For handmade products, lead times are 30-45 days and slightly longer than China lead times. During peak season, delivery times can be up to 60 days. But for other machine-made products and apparel, bags etc delivery times are comparable to China.
How much difference does India's English speaking skills make?
Meghla:
It makes a HUGE difference as nothing is lost in translation.
English is the second official language in India, and most people you will deal with at your supplier will speak English, some of course more fluent than others.
As there are 22 languages in India, each with its unique script, English is the language that unites the country! Many Indians speak two languages – their own state's language and English.
This is extremely advantageous when it comes to communicating with your supplier, especially when you are developing or modifying a product to private label.
In addition, you don't need translators when visiting a trade show in India or talking to suppliers online.
What would surprise someone about sourcing in India?
Meghla:
I think one of the things that surprised people who went with us to Delhi on India Sourcing Trip last year was the superior quality of products at the fair we visited.
Amazon sellers are not aware of the products that are made in India, and the quality of craftsmanship for handmade products from export-focused manufacturers. The perception of India-made products is that they will be low-quality and cheap, but it's quite the opposite for products made for exports.

Another thing that will surprise people is the hospitality of suppliers if you go to visit them. If you have a good relationship with them and are placing regular orders, they treat you almost like family and welcome you in their homes. Most Indian suppliers value long-term repeat customers.
Any final thoughts?
Meghla:
Whether you are a newbie or a seasoned private label Amazon seller, India offers a plethora of unique and innovative products to source. India's export products are a great way to differentiate yourself from the thousands of other Amazon third-party sellers purchasing products from China.
The country is also a great source for eco-friendly and sustainable products which are in high demand especially among Millennials and Gen Z.
Buying from India can be intimidating as there is not a lot of information available online about sourcing best practices. However, as there is no language barrier, it can actually be easier than you think.
Do your research well, vet suppliers to make sure they are export-focused, place small test orders before going all out, don't make full payments upfront, get inspections done, and reap the rewards of selling unique, differentiated products.
Thanks again to Meghla for taking the time to offer such expert advice.
It might seem trite, but the way that the amazing community of Amazon sellers and e-commerce professionals supports each other is a large part of why online sales are exploding.
E-commerce and selling on Amazon is changing right in front of our eyes. Conventional ways of doing business might be enough to keep your business going, but it takes the ability to adapt, and change with the times to really crush it!
In these challenging times, Amazon, as well as every other online marketplace is just going to continue to grow.
Helium 10 is here to help you every step of the way.
Click here to try Helium 10 for free.