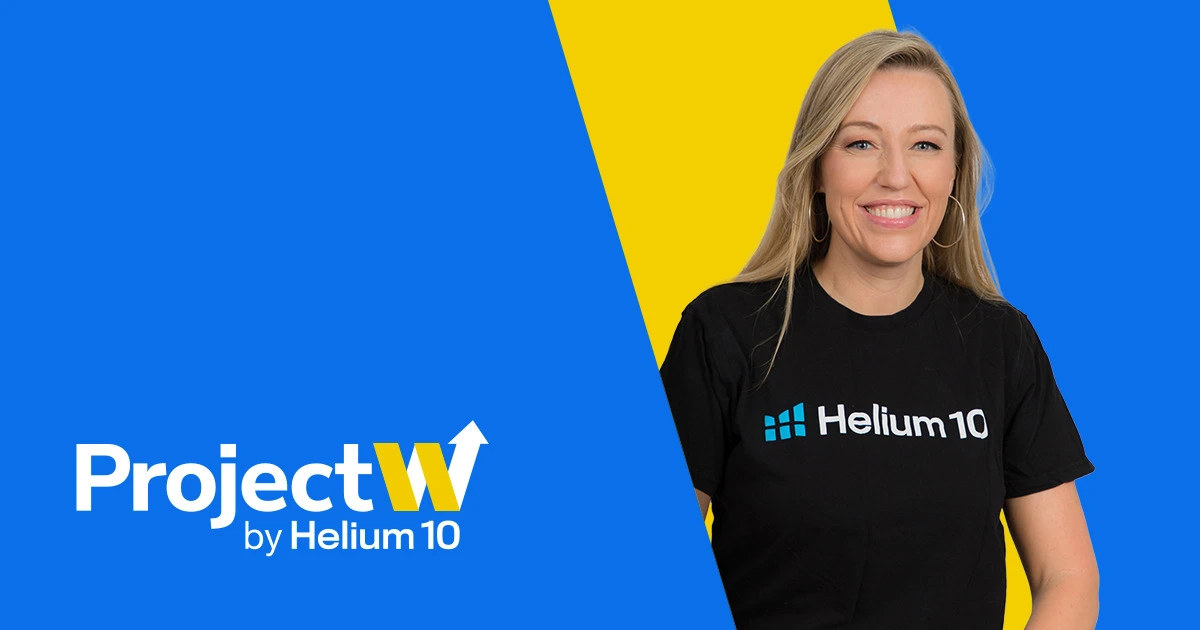 Introducing a New Series For Selling On Walmart… Project W!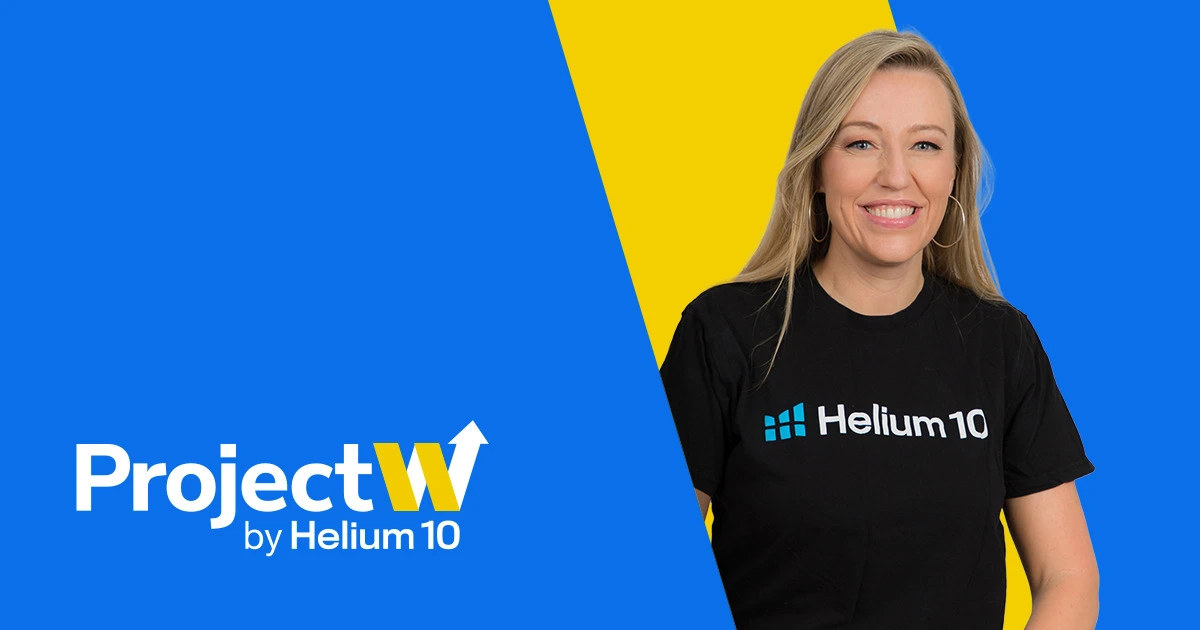 Every good case study deserves a sequel.
Those of you who have been keeping up with Helium 10 know our stance on e-commerce education: talk is cheap. That's why we launched Project X, a first-of-its-kind video series designed for aspiring online entrepreneurs to see the Amazon selling process in action – from start to sale.
Two years later we remain astounded and humbled by Project X's popularity. It's clear the Amazon seller community has an appetite for real-world case studies demonstrating not only the why of e-commerce but the HOW.
So we decided to take things another step further. It's time for Project W.
What is Project W?
Project W is a 12-episode video series illustrating, with real examples, how to take an existing Amazon product and successfully expand into the Walmart.com marketplace. The case study will follow a similar format to what you've come to know and love from Project X, but instead with a focus on this emerging online marketplace. Project W will explore applying to sell on Walmart, optimizing Walmart product listings, the logistics of WFS (Walmart Fulfillment Services), and much much more.
WHO is Project W?
You may recognize them… the hosts of Project W are none other than Helium 10's Walmart expert Carrie Miller and Tim Jordan from Private Label Legion! Their goal is simple. Teach existing Amazon sellers how to seamlessly transfer their product offerings to Walmart.com, with the help of some new Helium 10 tools, to position themselves for quick success.


To be clear, this is not a series demonstrating how to launch a brand new product onto Walmart (however, never say never for a Season 2…)
Project W is for the Amazon seller who wants to expand their business to Walmart with an existing product.
Why Walmart, Why Now?
While there are near-limitless education options for Amazon selling on the internet, there is still a massive gap we've noticed regarding the Walmart selling landscape.
This is why we think Project W brings something special to the table. This information is relevant, valuable, and something that has never been done before.
The Time Is Right
Walmart is the second largest marketplace in the US.
Many of you who have been selling on Amazon may have had sales slow down (or stop) due to the global pandemic and the resulting inventory challenges over the last few years. We've seen many of these, formally Amazon-only sellers, expand to Walmart in an effort to salvage momentum or simply adapt their business to a rapidly changing world. Even aside from all the global supply chain issues, many successful Amazon sellers were beginning to venture into the Walmart selling space.
At the same time, Walmart has been independently expanding its third-party seller capabilities and features. It's the perfect storm of opportunity and the perfect time for Amazon sellers to get the inside track on finding Walmart success.
The Best Wins Are The Easy Ones
E-commerce is a field fertile with moments to capitalize on. We want you to focus on the low-hanging fruit – the wins that are most achievable with minimal effort and risk. This is why we are bringing you an educational series about Walmart. It's the marketplace most like Amazon and the space existing Amazon sellers are most likely to pick up fast and succeed in.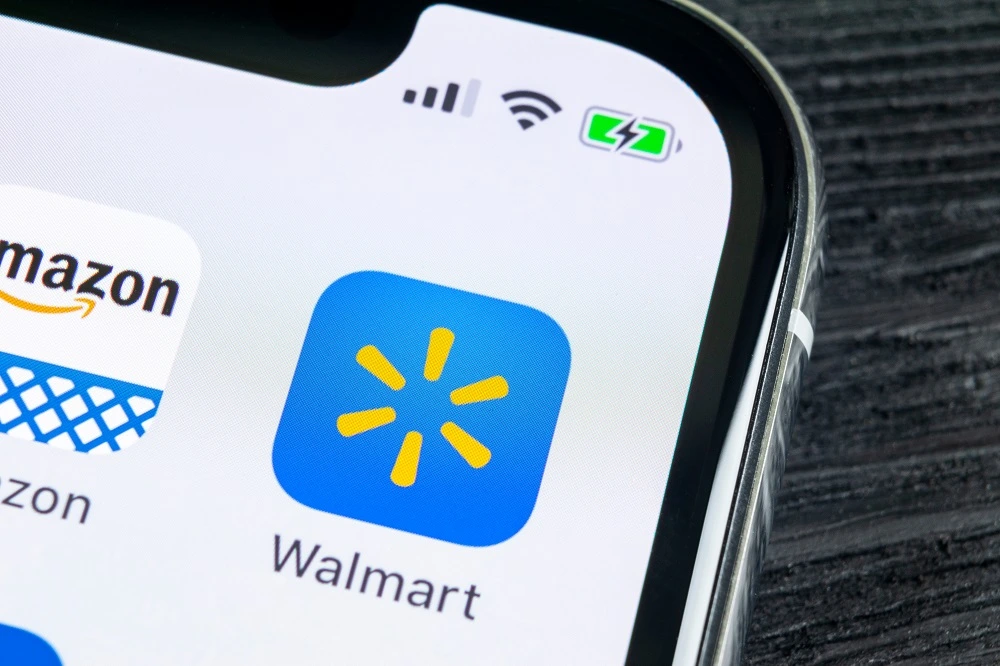 That being said, we are not only encouraging Walmart because it's easy to learn. It's also growing… rapidly. Walmart grew by 79% in sales in 2020! And this wasn't due to COVID-19 alone. The Walmart online marketplace has been ex[eriencing consistent growth in the years leading up to 2020 as well.
Walmart in 2022 feels conspicuously close to the way Amazon did in the "wild west" of e-commerce 20 years ago. Imagine if you had today's know-how when Amazon was in its infancy!
New to Walmart selling? Apply to sell on Walmart.com Marketplace through the Helium 10 branded application here.
Here's What To Look Forward To…
Ep 1
This is your introduction and backstory for getting ready to sell on the Walmart marketplace. Join Carrie and Tim as they look at some real Walmart.com product listings and what they're doing right and wrong.
Burning Questions Covered:
Before we get started… is Walmart even a good fit for you and your product?
How similar are Walmart listings to Amazon listings?
Is there a way to directly compare sales for the same product on Amazon vs. Walmart?
How do Walmart's monthly visitors compare to Amazon's?
One step further… how much traffic PER SELLER is there on both platforms?
Garlic Press… cautionary tale or a legitimate opportunity?
Ep 2
Episode 2 has us learning how to get our Walmart.com account open and started. This episode includes a real walkthrough (including business requirements, product SKU information, product category info, tax documentation, etc). Carrie and Tim will also dive into Walmart customer service expectations.
This is an episode you'll want to take notes on!
Burning Questions Covered:
What does Walmart look for in its applicants?
How are you going to plan your product listing?
Ep 3
Using keyword research on Walmart to bolster sales for the product you are migrating from Amazon to Walmart.
Burning Questions Covered:
How do you use Helium 10's Xray, Magnet, and Cerebro on Amazon and Walmart?
How do you interpret Helium 10 tools for Walmart if you're used to the Amazon version of the tools?
Ep 4
Carrie and Tim explore the anatomy of a Walmart search results page. This is a real-time look at the current Walmart search results page, including observations about where incoming sellers can capitalize on existing Walmart sellers' listing mistakes.
Burning Questions Covered:
What is Walmart + ?
How do you leverage multiple product variations on Walmart.com?
Ep 5
A lesson in listing photos (both good and bad examples!) How to optimize your Walmart listing images while remaining within Walmart terms of service. Carrie and Tim include all the technical requirements from Walmart's written guidelines so you can leave no doubt you're maximizing every bit of leeway they are giving you. Playing within the rules Walmart lays out for us is important!
Burning Questions Covered:
Which file formats and file sizes are allowed in your main product image?
What does Walmart want to see from their sellers' product images?
What can we learn from what sellers are currently doing on the marketplace?
Ep 6
Writing a Walmart-friendly listing. Everything you need to know, according to Walmart's guidelines. This is a real-time look at a handful of poor listings and stellar listings. Carrie and Tim will then walk through writing our own listing from scratch, start to finish!
Burning Questions Covered:
How do you read your Walmart Listing Quality Score?
How do you balance relevant keywords with traditional sales writing?
Ep 7
Putting it all together. We use what we've learned from previous episodes to bring it all together and build a Walmart product listing… all on screen in front of you.
Burning Questions Covered:
How do you add a new item to your Walmart Seller Center account?
What should you pay attention to and what can you ignore while inputting product information?
Ep 8
It's time to rank. Episode 8 tackles how to rank your products organically on Walmart. You have your listing, your product is live, and now it's time to increase visibility.
Burning Questions Covered:
What goes into ranking on Walmart.com?
How important are product reviews on the Walmart marketplace?
Ep 9
Fulfillment with Walmart.com. Carrie and Tim discuss how to manage buyer expectations, most of which have already been set from years of Amazon Prime.
Burning Questions Covered:
Can merchant-fulfilled sellers thrive on Walmart with a 3PL?
What is Deliverr?
Is WFS currently in a place to properly handle your new product?
Ep 10
How to apply for, get accepted to, and manage your shipments with WFS. This is a whole episode dedicated to getting into the specifics of WFS!
Burning Questions Covered:
Do you need WFS? If so, when do you need it?
What is the best way to manage your inventory to ensure that you don't run out of stock?
What does the WFS application actually look like?
Ep 11
Episode 11 is all about PPC. Consider this your intro to paid advertising on Walmart.com.
Burning Questions Covered:
How robust is Walmart's PPC platform and where is it headed in the future?
Where can sellers apply for the Walmart PPC program?
How do you create your first Walmart ad campaign?
Daily budgets: When do they roll over? What should our starting ad bids be?
Ep 12
It's finally time to launch and rank your newly listed Walmart product!
Burning Questions Covered:
How do you capture the keywords that Walmart shoppers are already looking for?
What are the biggest factors on Walmart that determine your product ranking at launch?
Is our Project W test product actually ranking?
Where (And When) To Watch Project W
Episodes 1-6 are live now! Start your Project W journey here.
Episodes 7-12 will go live on February 17th.
A special, live AMA episode of Project W will air on March 3rd, so keep your eyes out!
All Project W episodes can be found either on Helium 10 or via the Helium 10 YouTube page!
Achieve More Results in Less Time
Accelerate the Growth of Your Business, Brand or Agency
Maximize your results and drive success faster with Helium 10's full suite of Amazon and Walmart solutions.