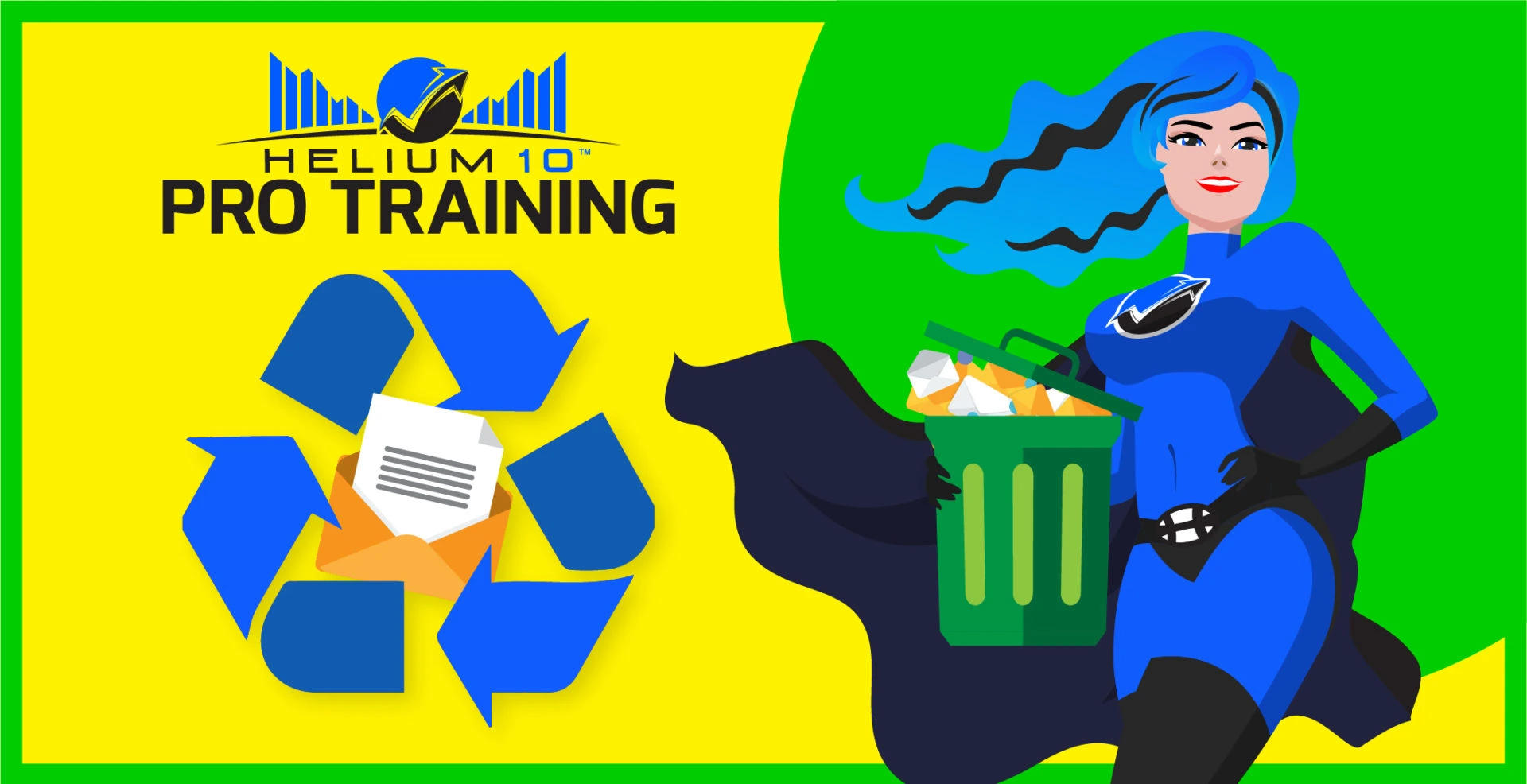 Posted on: March 5, 2018, By: Helium 10
How to Recover Deleted Keywords – Helium 10 Cerebro Deleted Words Feature
Recover deleted keywords in Cerebro if you accidentally erase a keyword from a product list using the Deleted Words feature in Helium 10. 
Recover deleted keywords in Cerebro if you accidentally erase a keyword from a product list using the Deleted Words feature in Helium 10. 
What happens if you delete a keyword you wanted by mistake? With Cerebro, you can quickly recover deleted keywords using the Deleted Words feature in the toolbar.
Cerebro by Helium 10 allows users to virtually reverse engineer the success of competing products, including building keyword lists. However, sometimes you get an extensive list and want to get rid of some due to low relevancy.
Check out the Deleted Words tutorial here:
If you are working with your new private label product's keyword list in Cerebro and decide to clean it up to be more relevant, you can do so with confidence.
The Cerebro Deleted Words feature allows you to add any recently deleted keywords back into your list easily. This button is handy if you either accidentally remove a keyword or change your mind within the same session.
To recover deleted keywords from Cerebro's session memory, select the "Deleted Words" button along the top toolbar.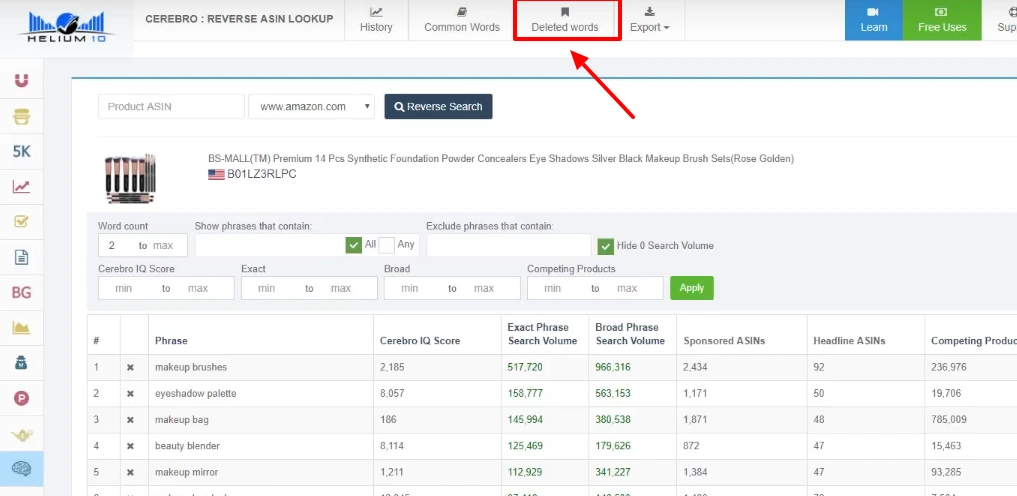 A pop-up window will appear and present you with the list of keywords you have deleted in the current session.
To add a particular keyword back to your product's keyword list, select the orange "Return to Result" button next to the desired keyword.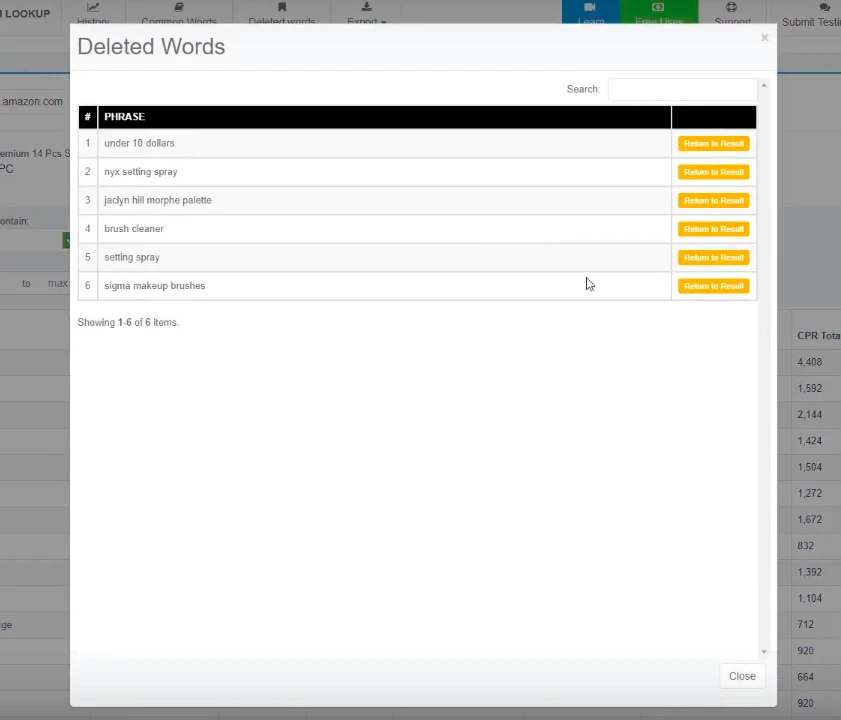 Important:
Please note that the keywords stored in the Deleted Words memory are only kept during a keyword list session for one particular product. When you view another product's keyword list, the deleted keywords will be gone forever, so be sure to go through your deleted words one last time before moving on to another product.
Cerebro by Helium 10 is a reverse ASIN lookup tool that allows Helium 10 users to discover valuable information on competing products and gain an advantage in ranking their own products to page one using the CPR (Cerebro Product Rank) method.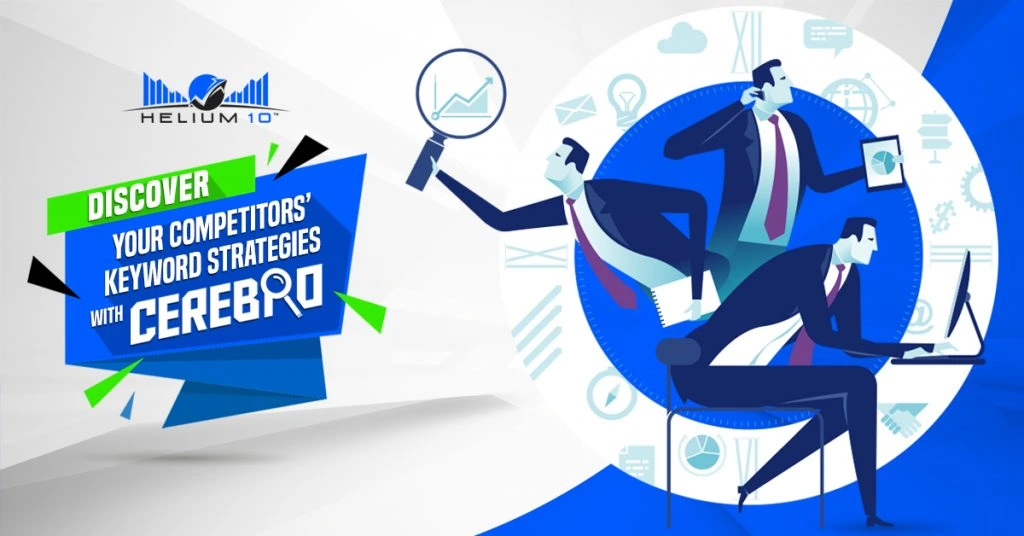 If you're not a Helium 10 member yet and you sell on Amazon, what's holding you back? Sign up here today to take advantage of great tools like Cerebro: https://members.helium10.com/user/signin
Get more Helium 10 updates from our Facebook page: https://www.facebook.com/Helium10Software/
Miss last week's tutorial? Check out the Cerebro CPR Columns tutorial!
Do you have more questions about Cerebro and the Helium 10 suite of software tools? Let us know in the comments below!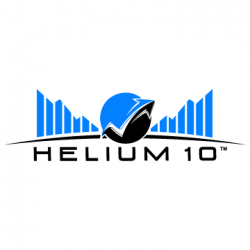 The Helium 10 Software Suite will allow you to gain an unfair advantage over your competitors as it was designed and battle-tested by Amazon's top sellers. So if you want more sales, more time, lower PPC costs, and if you want to discover hidden keywords your competitors don't use then start using Helium 10 -- the same tools top Amazon sellers use on a daily basis.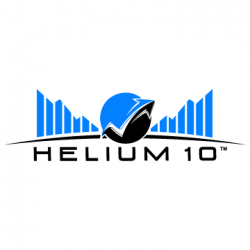 Latest posts by Helium 10 (see all)