Announcing Sell + Scale Summit Keynote Speaker: Neil Patel!
This year's can't miss e-commerce event just got even bigger with the addition of keynote speaker Neil Patel! Here's how to sign up...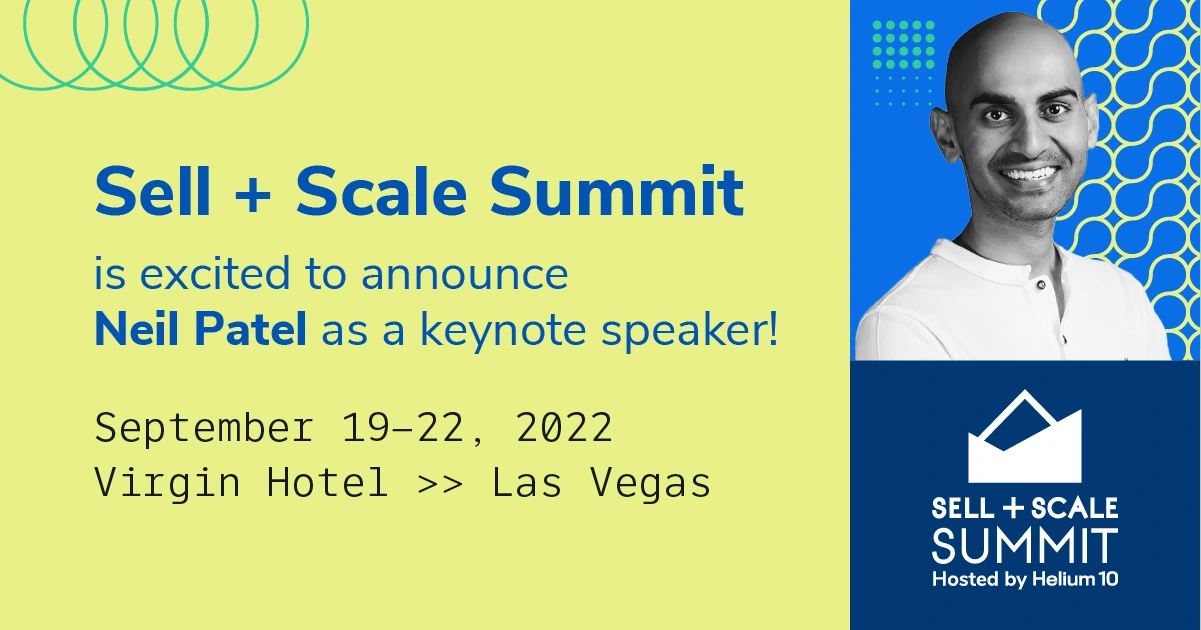 We've got some exciting news – New York Times Best-Selling Author, Entrepreneur, Angel Investor, Founder & Marketing Expert Neil Patel will be giving a keynote speech at Sell + Scale Summit!
Haven't signed up yet? There's still time.
What You'll Learn
Looking for unique strategies that will result in fast e-commerce growth? Then you won't want to miss Neil Patel's keynote speech. Everyone lucky enough to attend will walk away with game-changing wisdom to score more traffic, customers, and traction.
The 3-day conference and welcome party includes over 50 agenda items with networking events, breakout sessions, interactive workshops, exercise classes, expert Q&A, and more! Plus a musical performance from Nelly and keynote speeches from Gary Vaynerchuk and Neil Patel.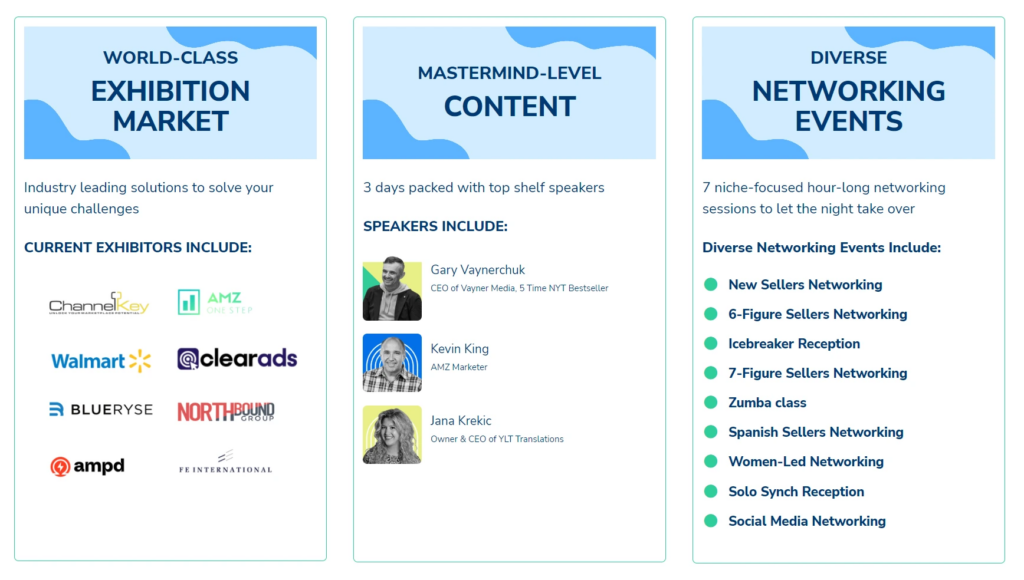 Sell + Scale Summit App
Registrants will get priority access to sign up and reserve spots for popular sessions in our Sell + Scale App launching soon. Want to ensure you get a spot in top sessions? Register now you'll be able to reserve seats for sessions with limited first-come seating using the app. 
Can't wait to see you there.
Everything for your business on Amazon.
Find out more about our products by signing up or speaking with one of our
Customer Success representatives today. With us in your corner, you can enjoy
more sales and increased engagement from your Amazon business.
Chat with a Support Specialist