Scaling Your International Business with Modern Digital Logistics
Optimize your shipping and supply chain management processes through the digital transformation of freight forwarding with Forceget.
Updated on: March 31, 2022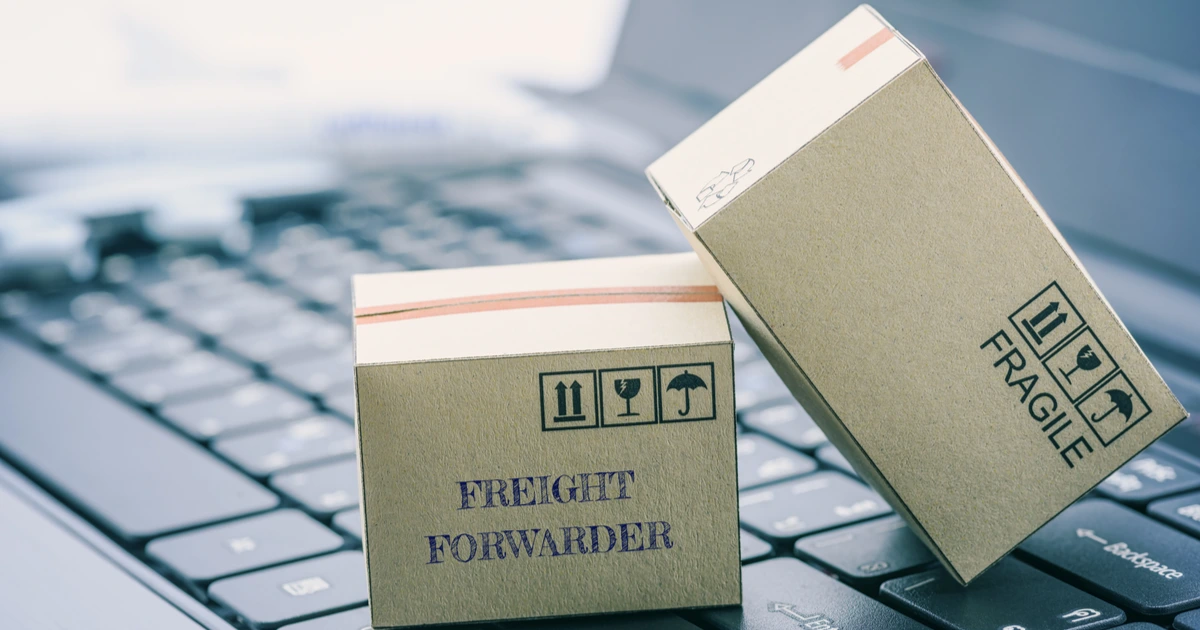 Digital transformation of the international shipping process has become the new and improved way for sellers to overcome logistics hurdles. For example, it helps sellers track shipments, get quotes online, and add team members to a digital platform. Beyond this, digital transformation allows the seller to see all the prices and invoices and breakdown of quotations online. It also allows them to see inbound and outbound shipments through the same digital platform. Finally, Amazon and eCommerce sellers can receive payments online for their shipments through digital transformation.
To access these digital transformation benefits, you need a platform that provides them. Forceget Digital Freight Forwarder is one of the best platforms that offer all these services for free. This platform is even more relevant now in light of the unexpected pandemic that resulted in many problems and delays for Amazon and eCommerce sellers. Besides the pandemic, Amazon has various limits and rules that change consistently, and this causes damage to businesses. The fascinating thing about this is that many companies have managed to scale the effects of the pandemic and Amazon's stringent rules.
How Did They Do It?
One of the keys they applied is making sure products are always in stock. Another key is choosing the right partner for their 3PL warehouse and ensuring the availability of adequate logistics for shipping their products. This is even more important now because truck shortages have become prevalent. Furthermore, there has been massive congestion at the origins and shipping destinations. As a result, price increases have also gone up to 400-500% in the market.
From these, it is evident that managing an online business requires understanding today's technology. Managing international shipments and fulfillments by 3PL is also very essential nowadays. Time difference, communication, and manual data sheets are old-fashioned and no longer feasible to help scale challenges in online businesses.
Forceget Digital Freight Forwarder has fully automated port terminals and freight stations, delivery drones, and autonomous ships. In addition, we have cutting-edge software solutions that automate and optimize freight forwarder, shipper, and shipping company activities. These technologies are known as inventions that help with logistics digitization. In the end, they lead to higher levels of efficiency and productivity.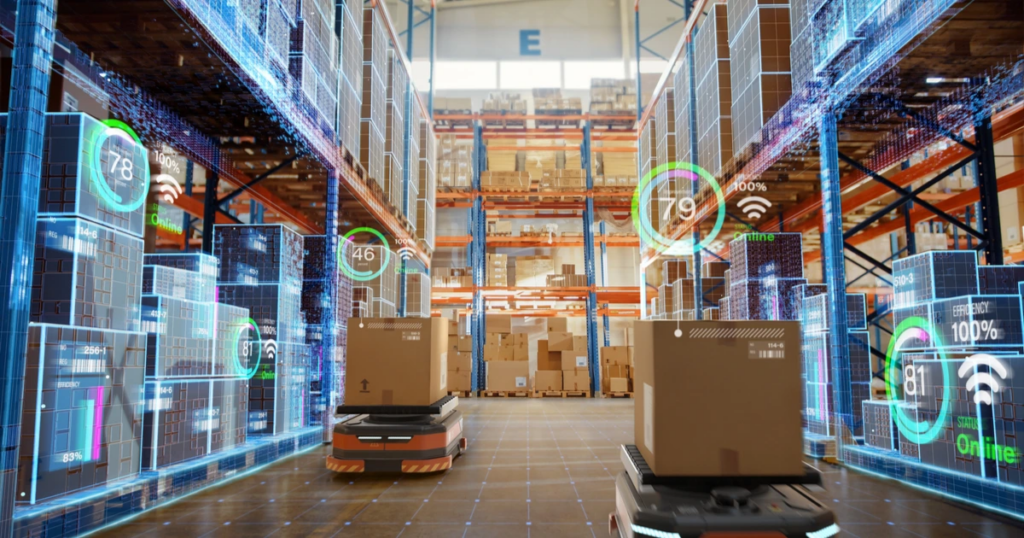 To understand this process, it's essential to address what the logistics process of digitization is. This branch of digitization involves using modern technology, software, and infrastructure to streamline commercial shipping procedures. Manual fulfillment activities which humans traditionally performed are replaced with digital solutions. This helps to eliminate inefficiency, reduce human error and ensure visibility. In addition, it allows sellers to achieve speed and transparency throughout the entirety of their supply chain.
Optimizing your shipping and supply chain management processes through digital transformation protects you from running out of stock. It also keeps you ahead of the competition and increases sales and the bottom line. With digitization, freight forwarders have simplified and optimized traditional freight forwarding processes. Digitization further offers e-commerce sellers, Amazon FBA sellers, and other shippers smooth, efficient and reliable digital freight forwarding solutions.
In order to foster smooth logistics processes, the Forget freight forwarder is the platform for the job. Beyond the various services listed above, they also offer the following digital solutions through their online platforms:
Request an Offer
Forceget Digital Freight Forwarder is a user-friendly platform that makes it easy to request an offer. Through this platform, you can easily and quickly ask for an offer for your shipment from the freight forwarder. While completing the request form, you will need to provide details such as shipment type, weight, transport method, and delivery destination.
Get Instant Quotation
After submitting accurate details for your loads, you will get a transparent quotation from the freight forwarder within seconds. This gives you a breakdown of the shipping costs to enable you to prepare adequately for them.
Book Your Shipment and Pay Online
The platform integration with the payment gateway enables you to book your shipment and pay online after receiving a quotation for your freight. This means that you don't have to go through the hassle of paying in person. It is flexible and easy to operate. 
Track Your Shipment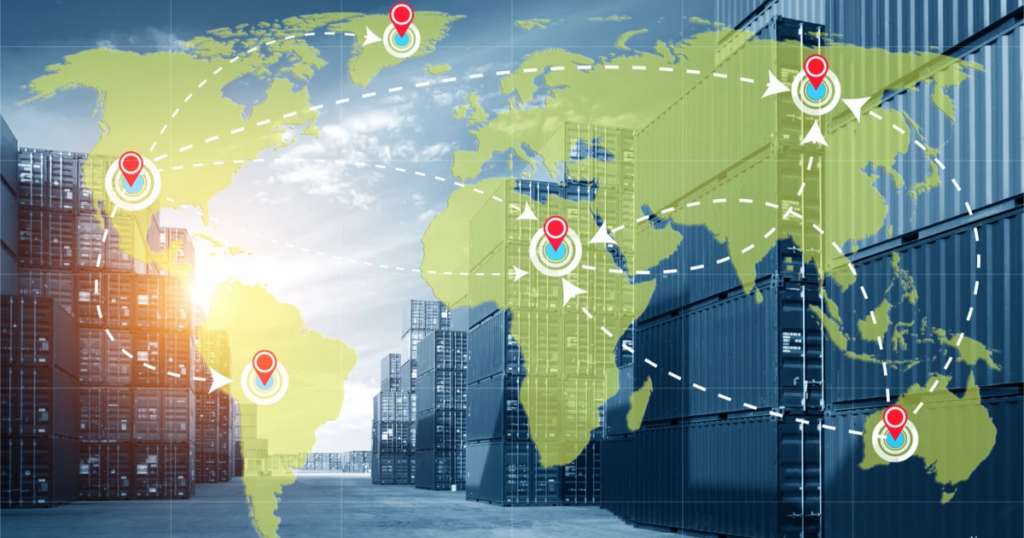 This is another valuable digital solution you gain when using a digital-savvy freight forwarder. Through the freight forwarders shipping portal, you can get 24/7 access and track your container or air cargo in real-time. This tracking is operational in international waters, mid-air, and even in the US. This gives you complete visibility of your shipment and peace of mind. This way, you know the whereabouts of your shipments per time. In case of any shipment problem, it also makes it easy to track the cause of the problem.
Prompt Communication
This platform also fosters prompt communication between the sellers and the people to receive the delivery. The platform provides a freight forwarders' customer support team to achieve this. This team is in charge of keeping you updated every step of the way using automated notifications until your goods arrive at their destination. Finally, talk about a platform that provides the perfect definition of peace of mind.
Warehouse Integration
This digital solution lets you effectively manage your order and get accurate inventory information. This way, you'll have a due record of what you have in stock and ensure that you never run out of stock.
As if rapid technological advancements weren't enough, the Covid-19 pandemic brought about the most profound change the world has ever seen. Due to this pandemic, there's now an increased consumer demand for global commodities. The pandemic has also increased the need for urgent delivery of these commodities. Therefore, it is essential for online sellers, Amazon FBA sellers, importers, or exporters who desire to remain relevant in the current competitive market to utilize the digital shipping solution. Such sellers and exporters also need to work with a digital-savvy freight forwarder.
Additionally, there are several ways in which the digitization of the international shipping process improves your supply chain process and contributes massively to your business growth.
Some of them include:
Saves Time and Promotes Efficiency
Reduced shipping time is essential in the present competitive era. We now live in a world where everyone is constantly on the run. It's a fast-paced world where you have to keep up, or you might get left out. If you can deliver your goods faster, you will have the edge over your competitors. Keep in mind that your competitors are no longer only those in your country or region. In this fast-paced world, the competition has become a global one, and you need to brace yourself if you want to stay on top.
With that said, you can only improve your shipping time by automating your shipping process. Digitization saves time and unnecessary stress allowing you to satisfy your customers adequately. With improved customer satisfaction comes better customer reviews, which are the lifeblood of your business's success. The time saved also allows you to focus your energy and attention on growing your business.
Encourages Innovation
With the digitization of the shipping process, businesses can become more innovative and develop new features that improve their logistics services. These features help to differentiate them from competitors. It also helps the public because they get to enjoy fast delivery services.
Digitization encourages innovation in the shipping business. Many shipping companies and freight forwarders are evolving and coming up with new and innovative ways to thrive in the competitive shipping industry and scale their businesses.
Fosters Solid Customer Relationships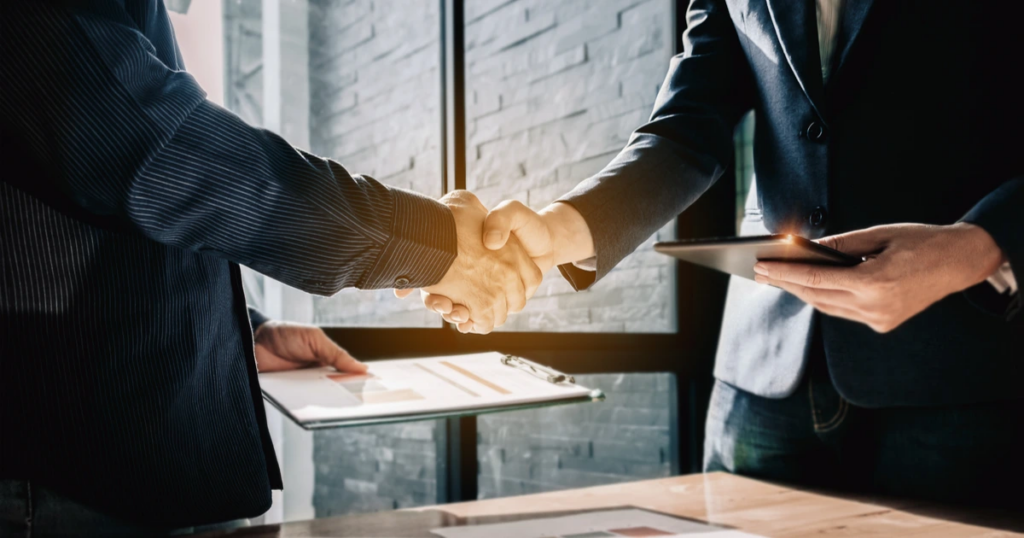 Savvy freight forwarders provide automated shipping solutions that allow you to build and maintain stronger customer relationships. For example, the personalized tracking system offered by some international shipping companies and freight forwarders enables increased visibility. Furthermore, status notifications eliminate the need to call to confirm order status. This saves customers the stress involved with receiving goods from shipping companies. Finally, it removes the fear of receiving damaged goods and wasting money on shipping.
Improves Customer Experience
Before, shipping goods was such a hassle for shipping companies and their customers. Issues such as lost or damaged goods were also prevalent. However, digitization has changed the order; those issues are passed. In addition, there is now an enhanced customer experience, which leads to better customer reviews and word-of-mouth recommendations, which fosters business growth. Shipping companies, freight forwarders, and importers from China have been using digitization to improve customer experience. For instance, you can now get an instant quote from Freight forwarders from China in a few seconds and stay updated on your shipment until it gets delivered.
Provides Market Insights
There needs to be sufficient market insight to keep a business thriving, and digitization provides this for shipping companies. Through shipping software, you can now gain reliable information about the current market trend and gauge the effectiveness of your shipping practice. This will enable you to make intelligent decisions concerning your supply chain and stay ahead of the curve. It also gives you a competitive advantage in the market.
The benefits of a digitized shipping process cannot be overemphasized, and it's impossible to scale your business and stay relevant in the ultra-competitive eCommerce/Amazon FBA seller industry without it. Automation reduces error margin, speeds up the entire shipping process, and allows you to focus on expanding your business. Be sure to work with freight forwarders that provide digital solutions to enjoy the benefits of digitization. The faster you adapt your business to it, the more the propensity of your business to expand.
How Can Forceget Digital Freight Forwarder Help You?
Forceget is a top choice as an Amazon logistics service provider because it is a focused Amazon Freight Forwarder. Forceget offers a wide variety of services for Amazon sellers, with a network of warehouses in the East and West Coasts of the US, Canada, and China. Among these services, we also include warehousing, full container load (FCL), and less than container load (LCL) transportation to fulfillment facilities.
Therefore, you can achieve all that the modernized shipping processes demand with Forceget digital freight forwarder. You can get an instant quote, pay online and track your container or air cargo in real-time. You can also track it to any location, whether mid-air, on the waters, or on land. With our award-winning digital transportation management system, you can achieve all these and more.