Reverse ASIN Searches: Find Out What Keywords Your Competitors Are Using (for Free!)
Using the right keywords for Amazon product listings is made easier by performing reverse ASIN searches, and Cerebro by Helium 10 lets you do it for free.
Updated on: August 24, 2022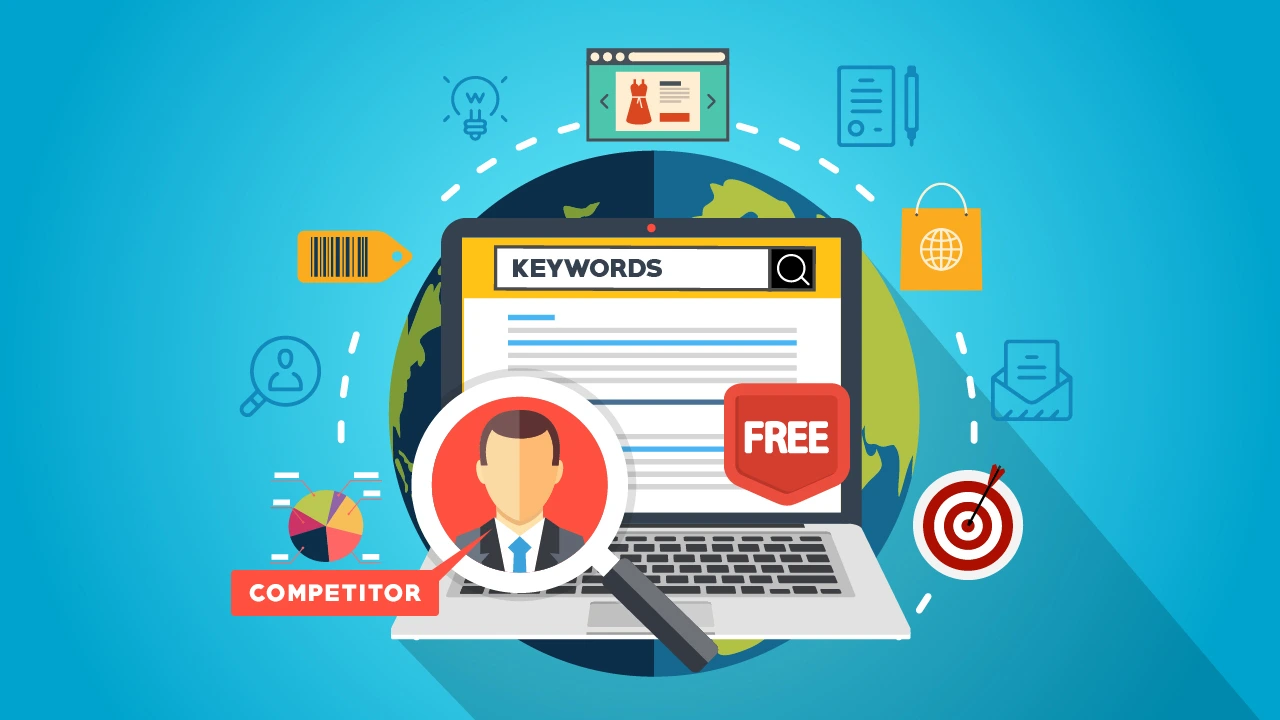 What is an ASIN?
The ASIN is a unique ten-digit alphanumeric identifier that Amazon and other marketplaces assign to each of the products. In short, it's how Amazon identifies the millions of individual products in its database.
What is a Reverse ASIN search?
A reverse ASIN search involves entering the ASIN for a product into a search tool, like Cerebro by Helium 10, which then reveals the keywords the product is currently ranking for (allowing sellers to better target those same or similar keywords).
Cerebro by Helium 10 makes reverse ASIN searches quick and easy.
Using the right keywords in your Amazon product description is vitally important for attracting buyers on this monolithic e-commerce platform. If you're a new Amazon FBA seller, you might not know where to begin the daunting process of finding the right keywords. One way to get started is to find out what keywords your competitors are targeting by performing reverse ASIN searches and use them as inspiration when crafting your own keyword strategy. You can get this information for free by using Cerebro, Helium 10's reverse ASIN search tool.
Advantages of Performing Reverse ASIN Searches on Your Competitors
Performing reverse ASIN searches on your competitors can give you valuable insight into which keywords they are targeting in their Amazon SEO strategy. You can use this information to craft your own keyword-rich product descriptions to help your product to rank highly in Amazon customer searches. Once you rank number one for your keyword, you should see your Amazon product views and sales soar as customers flock to your highly visible product listings.
You can get an idea of which keywords your competitors are using simply by looking at their product pages, but this manual process can take days to complete. A reverse ASIN search tool can give you the information you need quickly and in a convenient format. It makes sense to cut down the amount of time you spend gathering information so you have more time to spend refining other aspects of your Amazon selling strategy.
What Is Cerebro?
Cerebro is Helium 10's reverse ASIN search tool. Many Amazon seller software suites charge high fees to perform reverse ASIN searches. However, all Helium 10 members can use Cerebro to perform reverse ASIN searches at their leisure, depending on your Helium 10 plan. Paid members can perform more searches per day and use Cerebro IQ Score, a function that allows users to see which keywords have the best ratio of search volume to total competing products.
How to Perform a Reverse ASIN Search Using Cerebro
Using Cerebro to perform a reverse ASIN search is easy. All you need to do is enter the ASINs for the products you want to investigate into the search box. Cerebro then works out which keywords these products rank most highly for and delivers the data to you in the dashboard. Save this information and use it to design a strong keyword strategy for your own Amazon product descriptions. You can even perform a reverse ASIN search on the same product from multiple competitors to develop a list of common keywords across all the product descriptions; this can help you more easily identify high search, low competition keywords. Once you have found the keywords you want to rank for, make sure to use the Amazon keyword tracker so you can see how you are ranking for each keyword!
Making the Most of Helium 10
The Helium 10 software suite is an invaluable set of tools for Amazon FBA sellers. Designed and tested by some of the most successful Amazon sellers, the tools contained in this software suite can help Amazon FBA sellers increase their sales, reduce their PPC costs, and free up time to design more effective Amazon marketing campaigns. Many veteran Amazon FBA sellers use Helium 10 to discover the best keywords and create Amazon product descriptions that help them beat their competitors in attracting Amazon buyers and making sales. Sign up for Helium 10 today to begin spying on your competitors' keywords to gain an unfair advantage in revenue!
Everything for your business on Amazon.
Find out more about our products by signing up or speaking with one of our
Customer Success representatives today. With us in your corner, you can enjoy
more sales and increased engagement from your Amazon business.
Chat with a Support Specialist