Did You Miss It? Black Box and ADS Updates, Amazon India and Mexico Access, and an Acquisition Announcement
Our latest updates include new PPC tool ADS capabilities, tool access on Amazon India and Mexico, and an exciting PPC company acquisition!
Updated on: March 10, 2022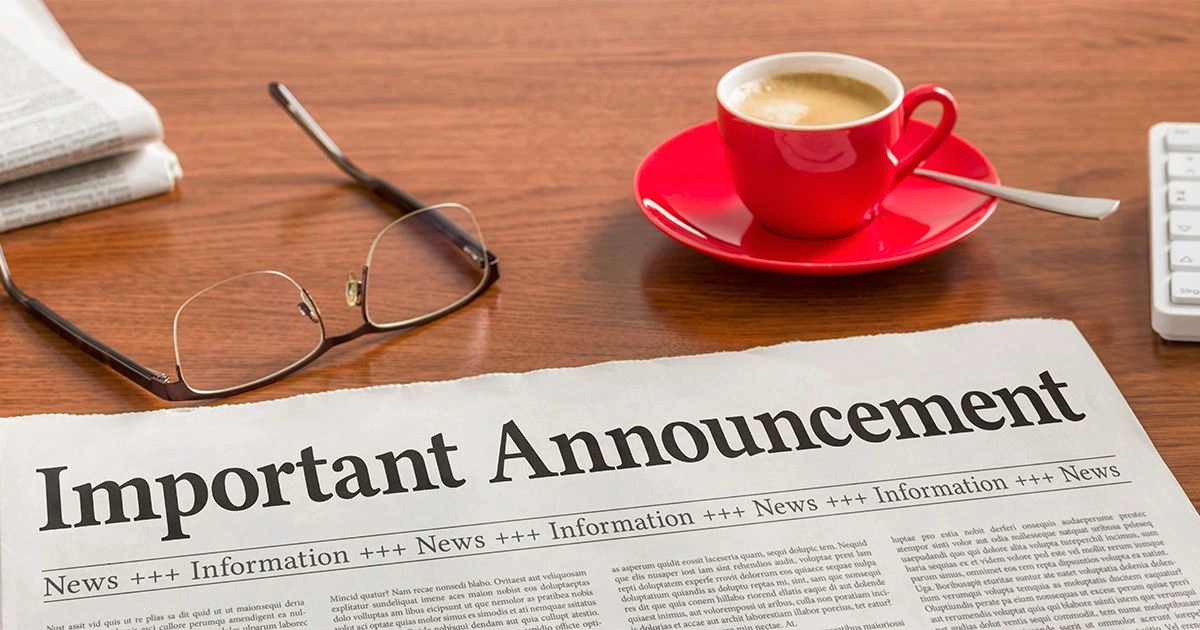 Did you miss our big announcements on our webinar today? If so, don't worry: here's all the details you need to know.
Helium 10 just acquired Prestozon, a PPC software company
ADS is out of beta with new features
Platinum members can now use the ADS tool in read-only format
Black Box, Magnet, and Cerebro now work on Amazon India and Amazon Mexico marketplaces
Black Box has new keyword filters
New Keyword Manager tool stores, organizes, and exports your keyword research for you
Profits displays in the Helium 10 dashboard
Intrigued? You should be.
Announcing Our Acquisition of the PPC Company Prestozon
As Helium 10 continues to grow, we've decided to call on the expertise of Prestozon, an innovative, world-class Amazon PPC company at the forefront of e-commerce advertising.
Who is Prestozon?
Prestozon, an Amazon Advertising partner, is the leading Amazon PPC optimization, automation and management platform to enable agencies and advertisers to quickly and efficiently set up, restructure, maintain, analyze and optimize advertising campaigns.
This Prestozon-Helium 10 relationship will enable us to offer an even more powerful PPC management and ADS experience by combining forces with our Amazon PPC tool.
For our users, knowing that you have a team of experts helping you manage your PPC efforts means more time focused on all the other important aspects of your Amazon business.
Why now?
2020 has been an insane year for the world in general, but also for e-commerce. We've seen firsthand how important e-commerce and Amazon have been for customers worldwide, and the opportunities to succeed on Amazon are as ripe as ever.
Most sellers don't know who to turn to when it comes to Advertising on Amazon. It can be complicated, frustrating and downright scary to spend money on marketing and be uncertain that it will work. But the fact of the matter is, you need PPC in your marketing mix if you want to grow your business on Amazon in 2020.
How does this affect Helium 10 and Prestozon users?
In the best way possible!
Helium 10 continues to grow and this acquisition allows us to immediately level-up our PPC expertise. Because of that, customers will see dramatic improvements in ADS' capabilities by early next year.
And it just gets better.
Over the coming months, Helium 10 customers can expect to see drastic upgrades to ADS as their campaigns connect to Prestozon's powerful PPC optimization engine.
ADS Out of Beta with New Features and Platinum Member Accessibility
Good news, Platinum members: ADS is now available for your enjoyment! Previously only available for Diamond and Elite members, Platinum members can now take advantage of ADS' PPC campaign analytics.
ADS was previously in beta but is now at full functionality with new features added. It's now available on our mobile app, and offers:
Sponsored Display integration (including Suggestions for PAT)
Editable / customizable rules for Campaigns built in ADS
The ability to add custom rules to campaigns not built in ADS
Automation for New Keyword and Negative Keyword Suggestions
Platinum members will now have access to the main dashboard of ADS that shows all PPC analytics available in ADS, including ACoS gathered from the data in your Seller Central Search Term reports.
In short, that means you get the data summarized nice and neat without having to comb through Seller Central to know how your PPC campaigns are doing.
Note that Platinum members get "read-only" access – full management functionality remains available to Diamond and Elite members.
Keyword Research Tools Now Work for Amazon India and Amazon Mexico
We're expanding into the next most-requested marketplaces: Amazon India and Amazon Mexico. Many of you already sell in these spaces and have been asking for keyword research tool functionality – so here it is!
Our keyword research tools include Black Box, Cerebro, and Magnet – so all three of these tools will now be usable on Amazon India and Amazon Mexico.
That means you now have all of the powerful functionality of next-level keyword research in two of the fastest-growing marketplaces on Amazon (and all of e-commerce).
This is especially exciting because we know a lot of our customers (and Amazon sellers in general) are based in and/or source from India, and we've been eager to bring product research capabilities to you all.
And there's more!
New Black Box Keyword Filters to Step Up Your Research
Black Box remains one of our most-prized Helium 10 tools, and we're bringing you new functionalities:
Black Box now aggregates revenue for the top 10 ASINs in search results – enter your custom criteria for the number of ASINs in the keyword results that signify opportunity to YOU
Competitor revenue filter – filter keywords for those that have results in the top 10 positions that meet your revenue criteria
Competitor review filter – filter keywords for those that have results in the top 10 positions with less than a specified number of reviews
Competitor ratings filter – filter keywords for those that have results in the top 10 positions with less than a certain review star rating
Profits Summaries Now Show in Your Helium 10 Dashboard
See your sales summaries at a glance right from your Helium 10 dashboard. Profits aggregates your sales data for easy access while you work on your Helium 10 projects.
New Keyword Manager Tool
Organize and export your keywords across Helium 10's toolsuite with our new Keyword Manager tool!
Think of Keyword Manager like a file cabinet (or cloud drive, to use a more contemporary concept) of your keyword research. Store your compiled keywords in one place, organize the data however you want, and then export them to other Helium 10 tools like Scribbles for easier listing writing, or to Black Box to streamline searches.
No more scattered keywords! Keep your research results all in one place.
The Exciting News Keeps Coming
With Helium 10, the adage "if it isn't broke, don't fix it" doesn't apply here.
If it isn't broke, make it work better!
And that's what we're doing, constantly looking for ways to improve our tools to bring the best experience to you as an Amazon seller.
As a reminder – current Prestozon users can get Helium 10 access for free!
The new and exciting ADS updates we're rolling out now and over the next months will only be available to Diamond and Elite members, so if you've been thinking about upgrading your Helium 10 membership, now's the best time to do it.
Now get out there and crush it.