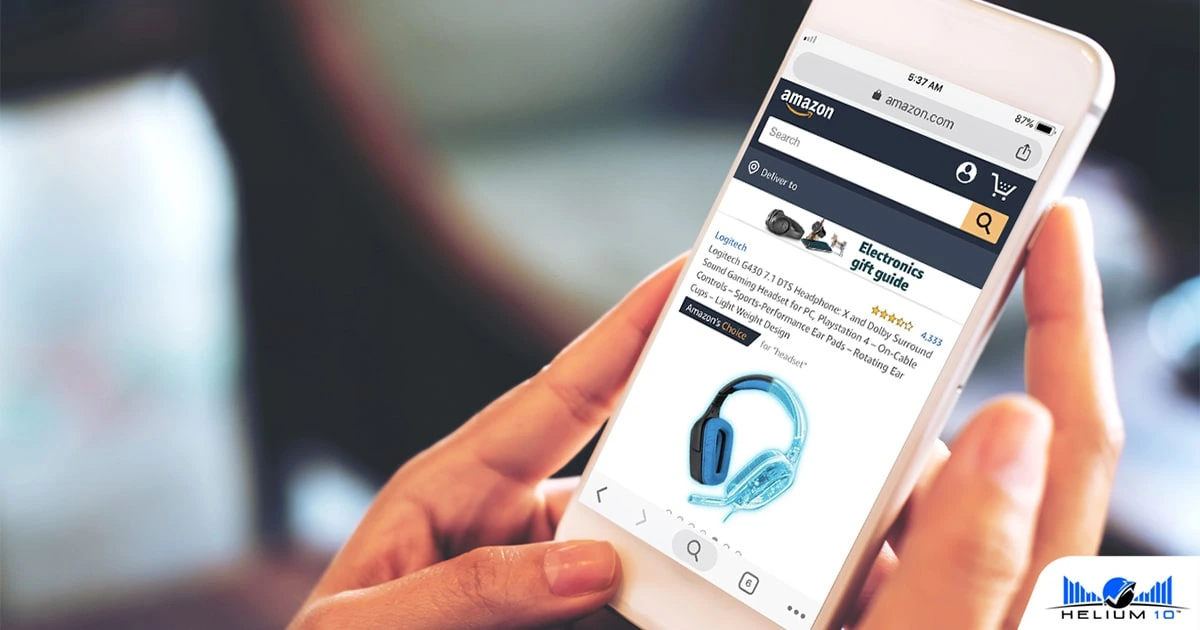 How to Perfectly Optimize Your Amazon Product Listing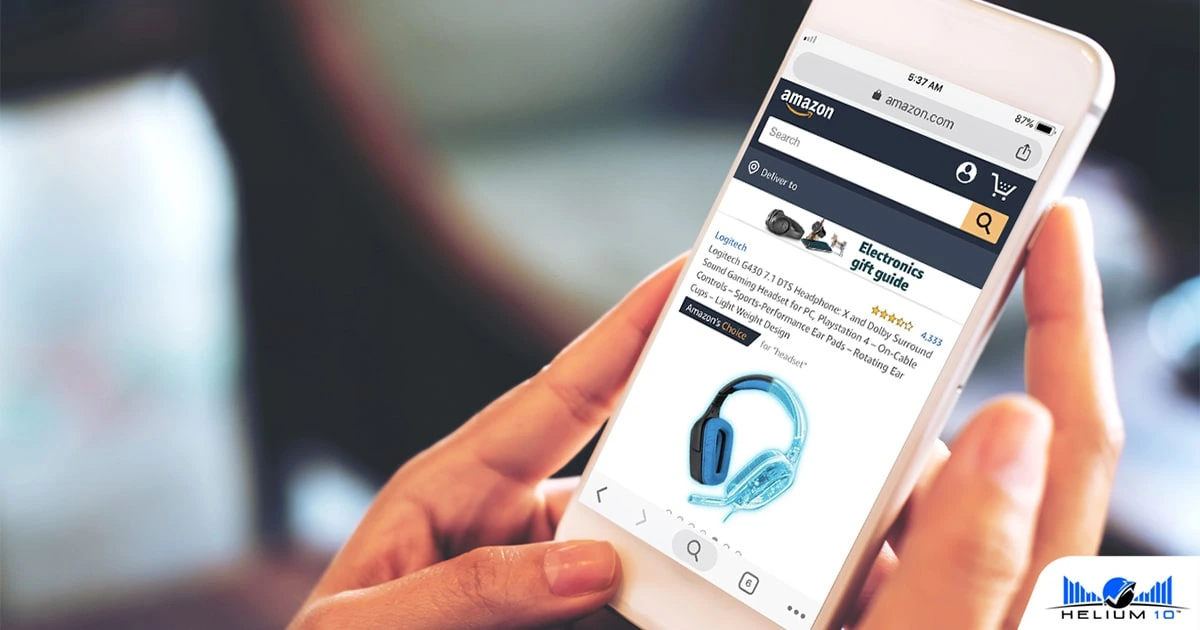 What are the keys to perfectly crafting a stellar Amazon product listing? Do you have doubts about your listing quality?

To be honest, one of the most important questions you can ask is:

"Would you buy your own product if it were on page 1 next to all your strongest competitors?"
Actually, there's a second question you should ask yourself:
"Would the Amazon algorithm consider my listing good enough to rank my product right after launch?"
For a more detailed plan on constructing your Amazon product listing, be sure to check out The Ultimate Guide for Amazon Listing Optimization below:

Optimizing Your Amazon Product Listing
How good your Amazon product listing looks to your customers and Amazon can make all the difference to your success, especially when you first launch your product. Every piece of the puzzle must fit together seamlessly to capture the right attention and convert into sales.
But how do you ensure that your Amazon product listing will look more attractive to buyers compared your competitors? After all, you will be putting in a great effort to choose a product to sell and find the best keywords to fill your listing.
But how will you make sure your product is well positioned to end up on page 1 quickly?
There are five key areas you need to pay close attention to in your Amazon product listing to effectively compete with the other established listings on page 1:
Optimal Keyword Placement
Your keywords are what get your product indexed on Amazon, so ensuring their strategic placement should be your first order of business. Positioning your most important keywords in the right places will tell Amazon that your product is super relevant to those keywords.
However, there is a hierarchy for placement for Amazon's ranking algorithm:
1. Title – Just like your images, the product title is going to be the first thing customers see when they scroll down your listing. Your top keyword or keyword phrase should be placed as early as possible in your product title, but also maintain a readable linguistic structure. With product titles, include only relevant information that will satisfy a shopper's inquiry and Amazon's algorithm.
2. Bullet Points – Besides the title, the bullet points are reserved for the "highlights" of your product. The bullet points should be used to speak to emotions and product benefits, so naturally, the words you use are more likely to be seen even by those who skim through your listing.
PRO TIP: Find out what language your customers are using on your competitor's reviews to appeal to your target audience more; Helium 10's Review Downloader makes gathering and sorting your competitor's reviews fast and easy.
3. Description – Your Amazon product listing description gives the majority of the necessary information regarding your product's purpose, features, and functionality. Fit in as many of your keywords as possible here while maintaining sensible grammatical and sentence structuring.
4. Backend Keywords (Search Terms and Subject Matter) – These areas are not customer facing and exist only on the backend of your listing via Seller Central. However, the Search Terms and Subject Matter areas are great places to put all the odd keywords and phrases that you could not work into the other areas without sounding strange. This way, you will still ensure that your product can rank for for your "oddball" keywords.
PRO TIP: Be sure to construct each of these sections while staying within character/byte limits, as anything outside the limit will not be counted for your Amazon product listing.

Diverse High-Quality Imagery
Even though keywords will get your product indexed on Amazon, imagery is still your product's first impression on customers browsing page 1 search results. Your primary image not only needs to stop customers from scrolling any further and inspire them to click, but must also adhere to Amazon's strict rules for product imagery.
Some important facts to know about Amazon product photography include:
Primary image must have a white background and should be well lit to show all product details visually
There are currently 7 image slots available on Amazon product listings, so be sure to use all of them to show different sides of the product, infographics, lifestyle images, etc.
Sellers can use the last image slot for a promotional video of the product, which can show customers everything they need to know about your product

PRO TIP: If you are not adept at taking high-quality HD photos or posses the right photography equipment, you should consider hiring a professional photographer to produce your pictures and video. High-quality images can be a huge competitive advantage.
Competitive Marketplace Price

Setting a price for your Amazon product listing at launch can be difficult for some sellers, as they may be unsure of which number to settle on. Customers tend to be attracted to the lower price of some products, but at times may be willing to pay more if the reviews and/or perceived value of your product are superior to others.
However, if you see your competitors setting their prices within a certain price range, you may want to consider pricing your product within that range as well.
Generally speaking, there are two schools of thought regarding setting a price on Amazon:
1. The Market is Correct: In this situation, you price your products in accordance to the current market model. For example, if everyone in your market is selling their products between $22-$27, then the market has decided that that's the best price-point. In fear of seeming too out of the ordinary, you should also price your product within the same range as your competitors.
2. The Market is Wrong or Indecisive: In this situation, most customers don't know what they want yet, especially if your competitors haven't provided a premium or high-quality product. Steve Jobs is famous for saying, "People don't know what they want until you show it to them."
During your product research phase, you might notice a market that generally has lower quality and would benefit from a higher quality product that you could feasibly price higher due to it's higher perceived value over the lower quality competition.
PRO TIP: Proceed with caution when ignoring the current market prices in favor of your own premium, higher-quality pricing. Only do so if you're extremely confident in your decision and product's value.
Description with Emotional Connection
Lastly, ensure that your product description and bullet points cover all the most important points about your product. This is essential to informing your customers about your product. At face value, your description should relay the following information:
How your product works
What are your product's uses
When should your product be used
Where your product is meant to be used
Beyond these tenants, your description should also tell a story to the customer and address why your product exists. This "product story" is meant to evoke an emotional response in a buyer, as Millennials (now the largest generation with the most buying power) tend to buy based on the "why" of a product instead of simple brand recognition. This sentiment has allowed private label brands to flourish, so making the most of it can have a massive impact on sales.
Here are some questions to ask yourself when describing the "Why" of your product in order to establish an emotional connection with customers:
Are you selling the product to help a cause?
Are you solving a problem in society, or fulfilling a need?
Are you improving what has come before your product?
Strong Reviews
NOTE: Gaining an abundance of reviews is more relevant for existing products, but are crucial to an Amazon product listing nonetheless.
However, when gathering reviews from customers, keep everything within Amazon TOS as they have gotten very good at determining when friends and family write reviews for your product and may penalize you.
One thing is for certain, your product must be live on Amazon before reviews start coming in. The best practice is to focus on serving your customer and reviews will come.
To ensure that your listing looks as good as possible without missing any optimization opportunities, use Scribbles for a colorful new way of building out your listing!
Do you have your own experiences building a successful Amazon product listing?
Please share them in the comments!
Achieve More Results in Less Time
Accelerate the Growth of Your Business, Brand or Agency
Maximize your results and drive success faster with Helium 10's full suite of Amazon and Walmart solutions.