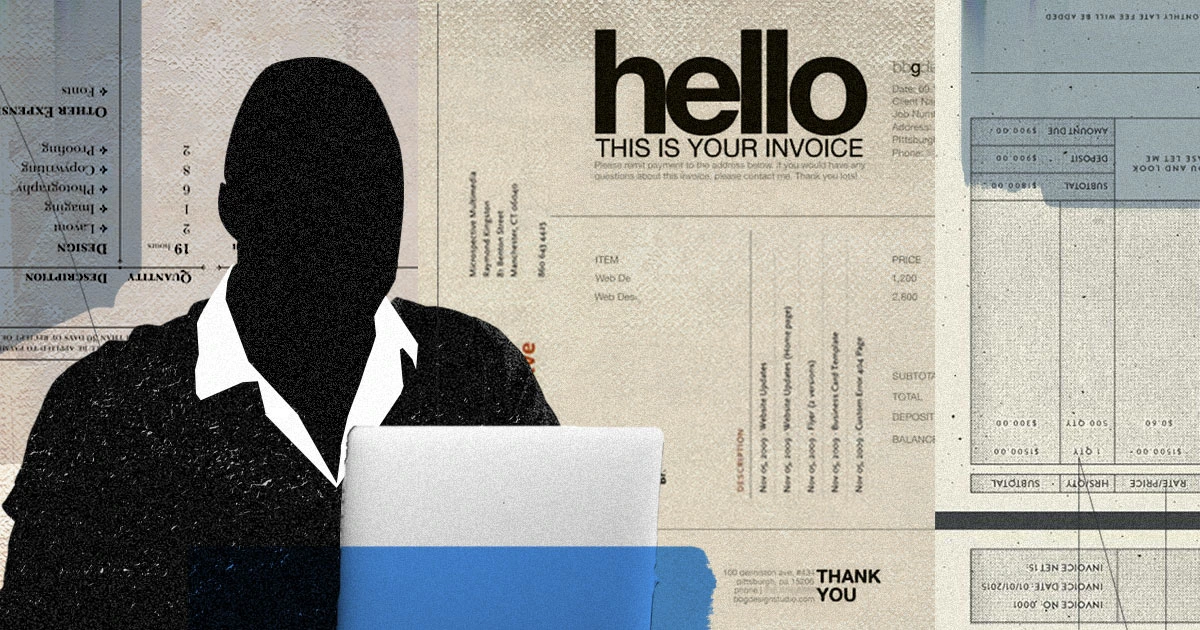 An Amazon Seller's Guide to Start Outsourcing with Virtual Assistants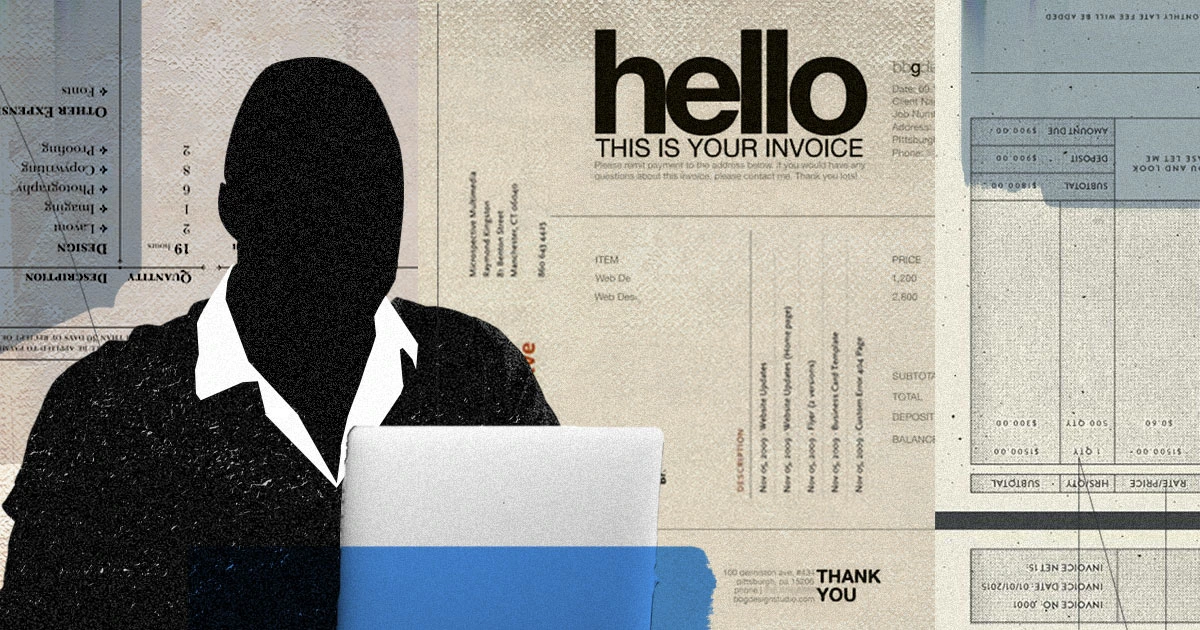 Amazon is the world's most popular online shopping platform. Since its establishment, Amazon has already garnered more than a hundred million customers and gained billions of dollars in sales and profit. It made the famous CEO Jeff Bezos the world's richest man in 2020.
The success of Amazon inspired many entrepreneurs to venture into e-commerce and become Amazon sellers themselves! However, managing a business and turning it into a multi-million dollar one is definitely not easy, especially if you do everything yourself. That is why many sellers choose to outsource specific kinds of work to handle their Amazon business more efficiently.
Outsourcing is the business strategy of delegating tasks to a third party. It is popular on e-commerce platforms such as Amazon because it is an affordable and strategic way of managing operations.
If you've been thinking of outsourcing or if you're looking for a more efficient way of managing your business, this article is perfect for you. Here is a concise guide to outsourcing tasks for your Amazon business.
What is an Amazon VA?
Before we deep dive into the whys and whats, let's first define what an Amazon VA is.
An Amazon VA or virtual assistant works remotely and specializes in performing a wide range of Amazon business tasks. Many Amazon sellers leverage and hire virtual assistants to handle their operations and do most of the tedious work.
The primary role of virtual assistants is to help you maximize your resources and expand your business. Having someone to help you with admin and repetitive tasks helps scale up your business performance. With a great Amazon VA, you can secure a better position for your business in the market.
You can have your virtual assistant work for you full-time, part-time, or on an output basis. This just shows how flexible and convenient it is to hire a VA.
Why Should You Outsource?
Now that we know who Amazon VAs are, let's take a look at some of the benefits and leverage they can bring to your business.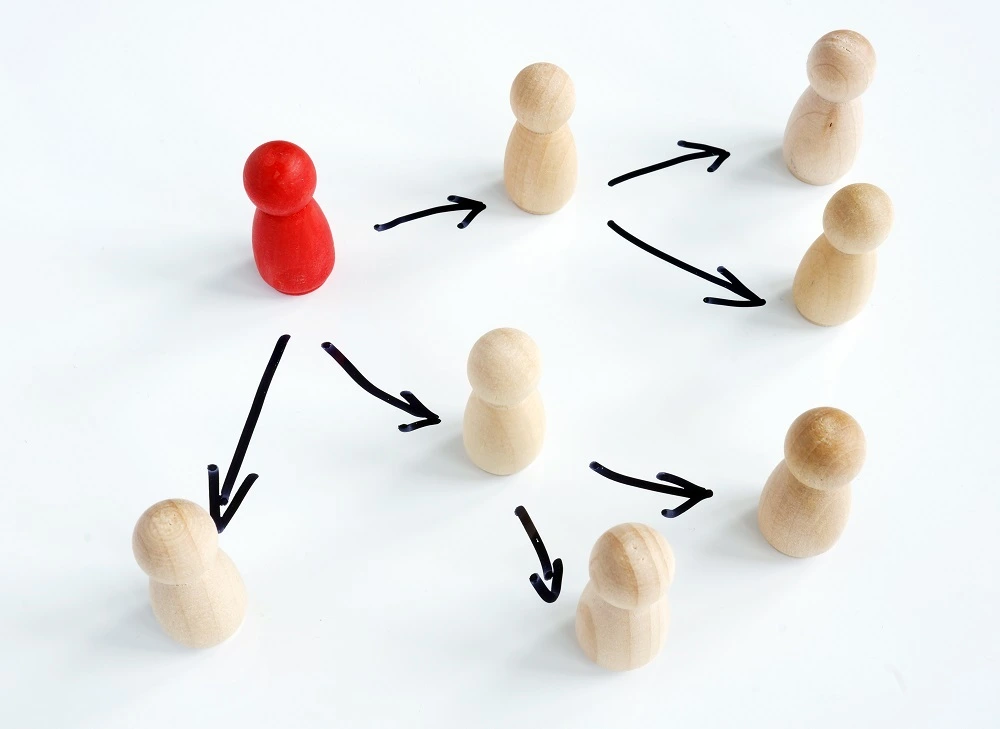 1. More Time to Focus on Strategic Tasks
Outsourcing is the most accessible and affordable way to grow your business. You can be a newbie in Amazon selling and start outsourcing right away. This is a strategic move to improve your operations and become efficient.
With outsourcing, you can delegate tedious and repetitive tasks to virtual assistants while working on things that will strategically grow your business. This relieves you of the burden of consuming all your time to check on inventory or search for new products.
2. Increased Business Efficiency
Maximize the opportunities that outsourcing brings to the table. If you are starting on Amazon, some parts of the business may seem foreign to you. Fields of work and skills that are outside of your expertise can be challenging.
Don't worry because outsourcing can be an answer to these worries. Countless freelancers are industry experts and veterans in the business. Hire them and triple your business efficiency.
Reserve your time for tasks that need your expertise and leave those that can be outsourced and handled more effectively by your virtual assistants.
Instead, it is a strategic move that will allow you to scale your business without burning yourself out at both ends or sacrificing personal time.
3. Stay on Top of the Game
The growing community of Amazon sellers means greater competition. That is why you have to be wise enough to stay ahead of your competitors and improve your business while most of them are still sleeping. Secure a competitive advantage to ensure that customers will choose you amongst a vast sea of sellers.
One of the best things that outsourcing can offer is to grow and expand your business significantly. Having virtual assistants keep your Amazon business up and running 24/7 ensures that you never stop being productive. Use this advantage to stay on top of the game and be a step closer to a multi-million dollar Amazon business.
4. Work Smart, Not Hard
Every successful entrepreneur knows that it's impossible to do everything on their own and scale their business. At some point, you have to delegate. Now, this does not mean that you will no longer be as hands-on as you were before.
Delegation is crucial so you don't spend all your time on minor details and lose focus on the bigger picture. Don't let minor tasks distract you from your main goal — growing a multi-million dollar Amazon business.
If you set up your systems and delegate the right way, the efficiency and overall productivity of your company will increase while you get to focus on aspects that will move your business forward.
5. Get your Time Back
Time is a very expensive currency for entrepreneurs. It's inversely proportional to the number of tasks we need to do.
More hands and brains working on your business means that operations can run seamlessly even if you are out sick or caught up with some important project.
Knowing that you are not needed 24/7 means you get time back for yourself. You can finally take that vacation you've been wanting to have, spend more time with your family, or brainstorm on new strategic steps for your business.
6. Work with Experts
You can't be an expert in everything, but you can find other experts in certain areas and hire them. For example, graphic design is something you can't be extremely good at in just a few weeks. It takes a certain level of skill and creativity. And as mentioned earlier, a business owner like you will not have the time to manage operations and take design courses at the same time.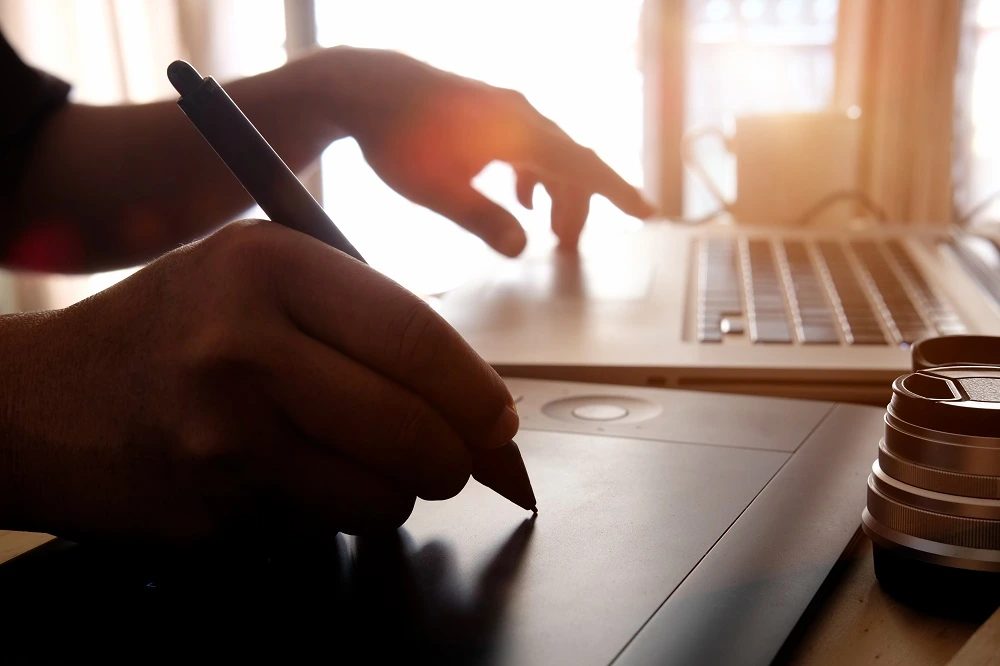 However, there are a lot of talented virtual assistants and freelancers out there who offer graphic design services. By hiring experts to do something they're already good at, you get quality output and save time and money.
7. More Cost-Efficient
One of the top benefits of outsourcing is its low cost. With traditional employees, there are tons of other contractual obligations you need to pay for aside from their base salary. If you have a limited budget, doing so could quickly drain your funds.
With freelancers, you have the option to negotiate hourly or output-based rates and also be able to relieve them once the project is done. Outsourcing is a great starting point if you are a new entrepreneur who needs help with certain tasks and projects but doesn't have the budget to retain full-time employees.
Tasks You Can Outsource to an Amazon VA
The range of tasks you can outsource to an Amazon VA is immense. You can hire virtual assistants to do time-consuming administrative tasks, content creation, marketing, and many more. However, it is vital that you start to delegate tasks that your business urgently needs.
We want to make it easier for you, so here are some of the tasks you can start to outsource to your virtual assistant.
1. Photography
The visual presentation of your products is vital in attracting customers. A good product image captures every angle of the product and gives potential buyers a clear perspective of its functionality. Outsourcing this task will relieve you of the hassle of editing each image to perfection and ensuring they appeal to your target market.
2. Videography
Product videos work alongside product photos in bringing traffic and sales to your Amazon business. Use videos in showcasing your products and in your PPC Ads. Outsource videography to someone expert in producing videos and in ensuring that it fits Amazon's guidelines.
3. Keyword Research
Keyword research is part of SEO that helps entrepreneurs like you gain prospects and make your products appear on top of search results. This task is especially essential in a highly competitive environment such as Amazon.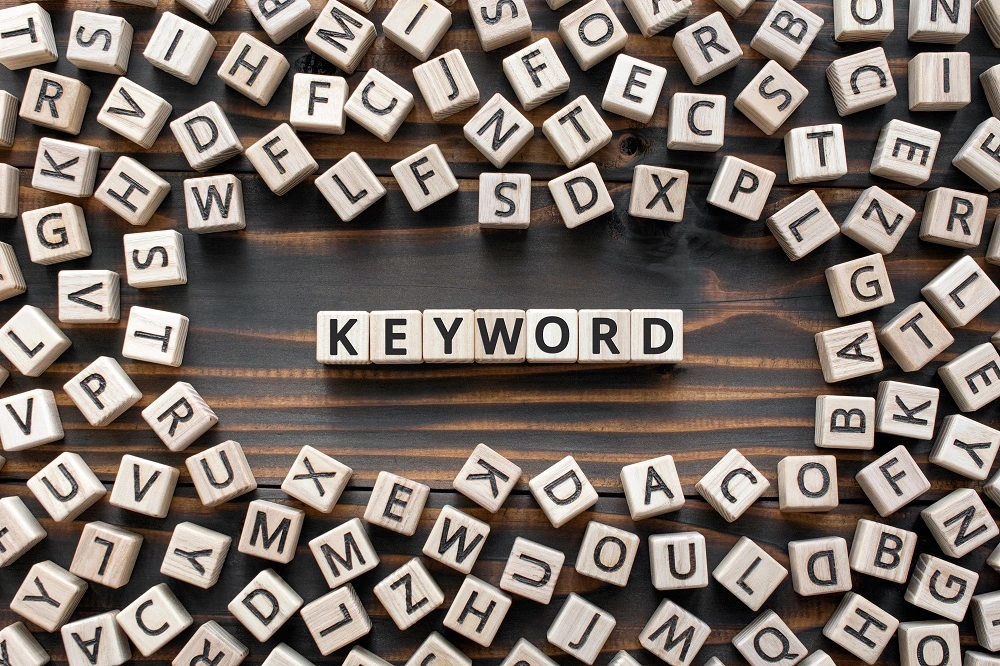 Using the right and high-value keywords is necessary to understand your target market and their buying behaviors. If you want to secure your position in e-commerce, you need to outsource this task to someone with excellent keyword skills and knowledge.
4. Listing Writing/Creation/SEO
Specifying every piece of information about the products you put on Amazon's product page and ensuring they adhere to the guidelines is essential. A well-written product listing helps your product appear on top of Amazon searches and attract customers. A good listing specifies the complete details of the product, contains the right keywords, and enumerates significant points.
It is best to outsource this task to an expert since it needs time to be correctly done and effective.
5. Product Research
The ability to solve problems is one of the main characteristics of a good product. As an entrepreneur, you have to be hands-on in every product you offer in the market. Product research is one of the tasks in an Amazon business where you might spend much time. You have to look at the profitability and potential of a product before selling it to your customers.
You can outsource this task to a VA, but we highly recommend closely working with them to ensure that every product fits your branding and business objectives.
6. Accounting/Bookkeeping
If you are just starting to build a name in the business industry, you have to watch accounting and bookkeeping. This task entails documenting financial transactions, tracking finances, expenditures, and taxes. It is much more efficient to outsource this task, for it is time-consuming and requires high analytical expertise.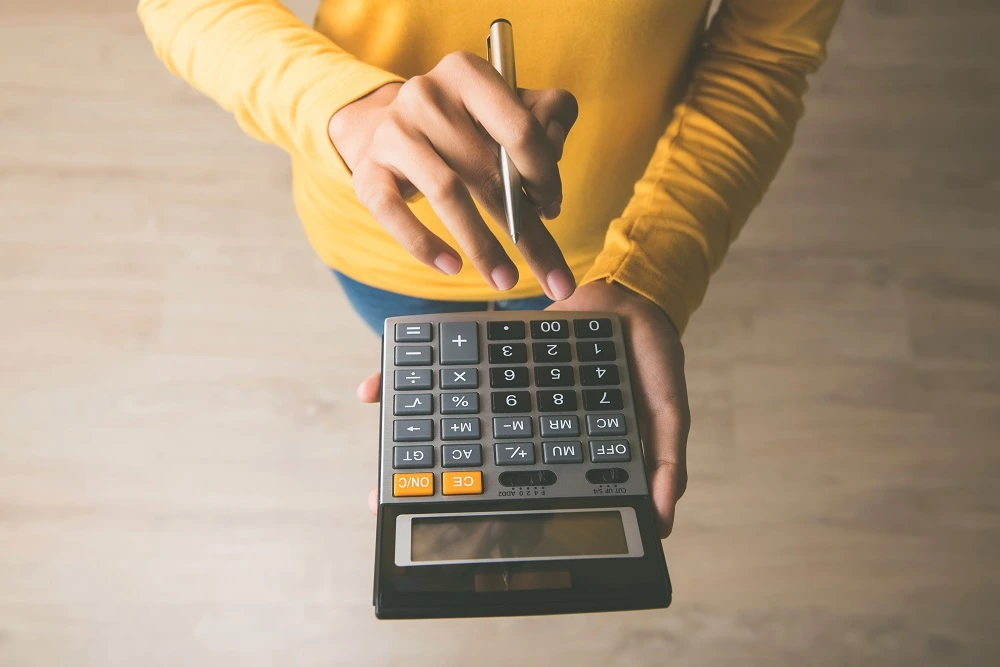 Having someone in charge of this activity, you wouldn't have to worry about a missing transaction and data in your finances.
7. Shipping & Freight Forwarding
Shipping and Freight Forwarding are some of the most crucial tasks in an Amazon business. As a starting entrepreneur, you'd likely have to facilitate your shipping and freight forwarding. These tasks can be a challenge if you have no experience in doing them.
A much more accessible and efficient option is to outsource this task. Then, you can be assured that delays and lost products are avoided, and inventory and client orders are correctly shipped.
8. Listing/Website Translation
The potential of e-commerce in the global market is so high that many entrepreneurs provide listings that can be translated into a wide range of languages. However, translation is not easy. You have to perfectly reflect a word or sentence in another language without sounding weird.
Outsourcing this task is much easier than learning hundreds of other languages in a short time. So work smart and find a freelancer who can translate and create listings suited for your target audience.
9. Google and Facebook Ads
Running ads is a relatively simple task, but ensuring that it will generate traffic and high ROI can be challenging. You can run any type of ads you want, but it is best to delegate this task to someone skilled to avoid wasting your investment. Likewise, don't waste your money on ads that will not drive sales into your business.
10. Amazon PPC Advertising
Increasing customer engagement and attaining clients can be a challenge in every business. That is why sellers utilize advertising models such as Amazon PPC to gain more clients and increase visibility.
If you want to leverage Amazon PPC, you must make every investment count. Delegate this task to a marketing or PPC specialist virtual assistant to ensure that you do not waste your money on ineffective ads. This task needs to be planned and thought through, so it is best to be smart when opting for this strategy.
11. Graphics and Design
Eye-catching graphic designs help gain traction. The visual appeal of your product images, headers, ads, logos, and featured images is essential in attracting your prospects. Graphic designs also constitute your branding and can help your products stand out from its competitions. Therefore, outsourcing this task is worth it, for it entails many benefits and can surely drive up sales.
Conclusion
The number of Amazon sellers grows significantly day by day. It is important to work efficiently! Having virtual assistants can help you focus on strategic tasks while making sure operations run seamlessly 24/7.
A lot of entrepreneurs and business owners have been outsourcing for years now. But it's never too late for you. There are online outsourcing courses you can take and content you can read to help you master outsourcing. Work smart, not hard; maximize your resources; and never stop learning!
Frequently Asked Questions
Achieve More Results in Less Time
Accelerate the Growth of Your Business, Brand or Agency
Maximize your results and drive success faster with Helium 10's full suite of Amazon and Walmart solutions.