How to Respond to Negative Feedback on Amazon
Negative Amazon feedback can be bad for business. Learn how to effectively respond to negative feedback on Amazon with this article.
Updated on: December 20, 2022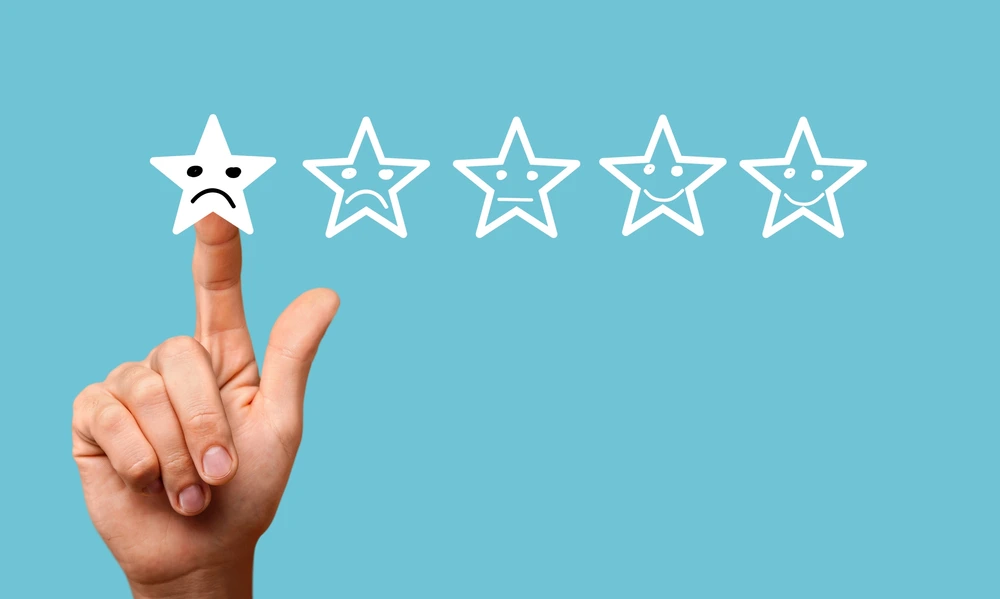 As a seller on Amazon, the last thing you want is negative seller feedback. Too much negative feedback can have a major impact on the public perception of both your product and your brand. Losing potential customers as a result of negative feedback is one thing—but suffering damage to your brand's reputation can prove devastating, as this has long-term financial consequences.
Cultivating a negative brand reputation can push people away from all of the products you sell, not just a single one. Negative product reviews and seller feedback can damage the trust you have with consumers and position your brand as one that's unreliable or untrustworthy. Over time, this can really hurt—and even destroy—your business.
First, Let's Clear Up Some Common Confusion About Amazon Feedback
Amazon feedback is different from Amazon product reviews.
Amazon product reviews: What you're probably most familiar with! Amazon product reviews are customer-written reviews found at the bottom of every product listing on Amazon.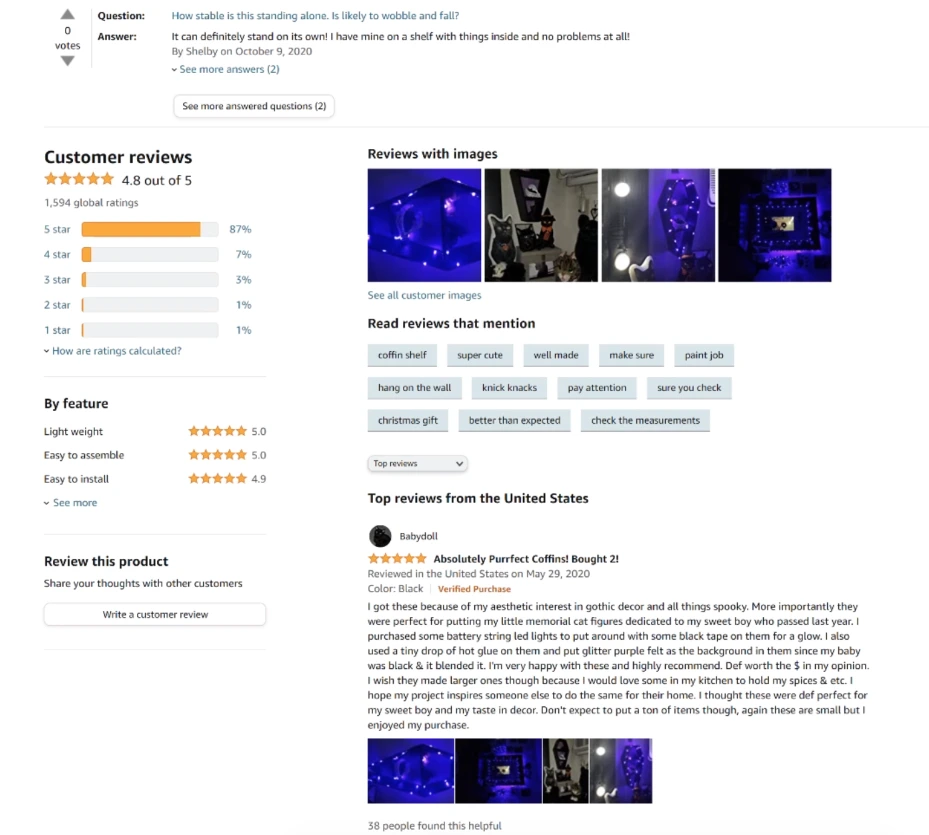 Interested in managing negative Amazon reviews? Check out our write-up on how to reply to negative Amazon product reviews.
One-Click Rating: Star ratings without a written review. These ratings are counted in tandem with written reviews. So when you see "1,594 ratings," that means 1,594 written reviews AND one-click ratings.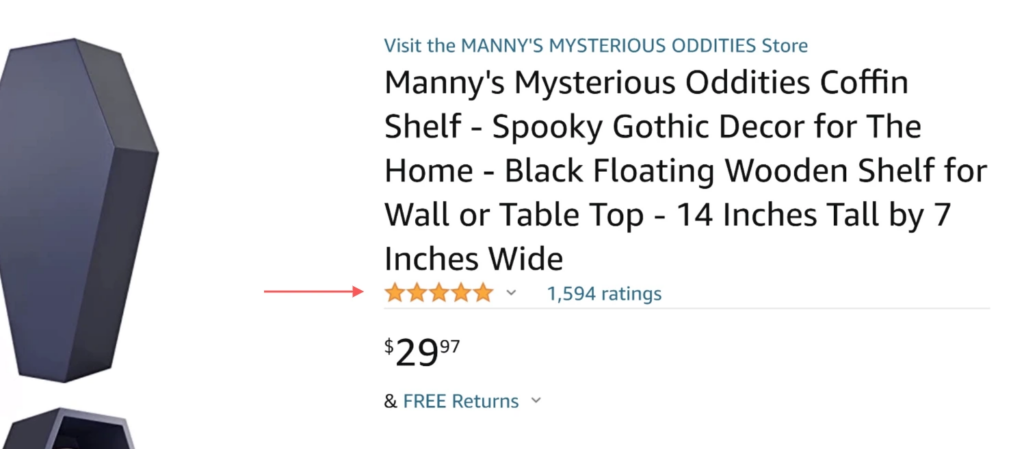 Interested in seeing the number of written product reviews only (without one-click ratings?) This information can be found in the Helium 10 Review Insights tool, located in the free Amazon Chrome Extention.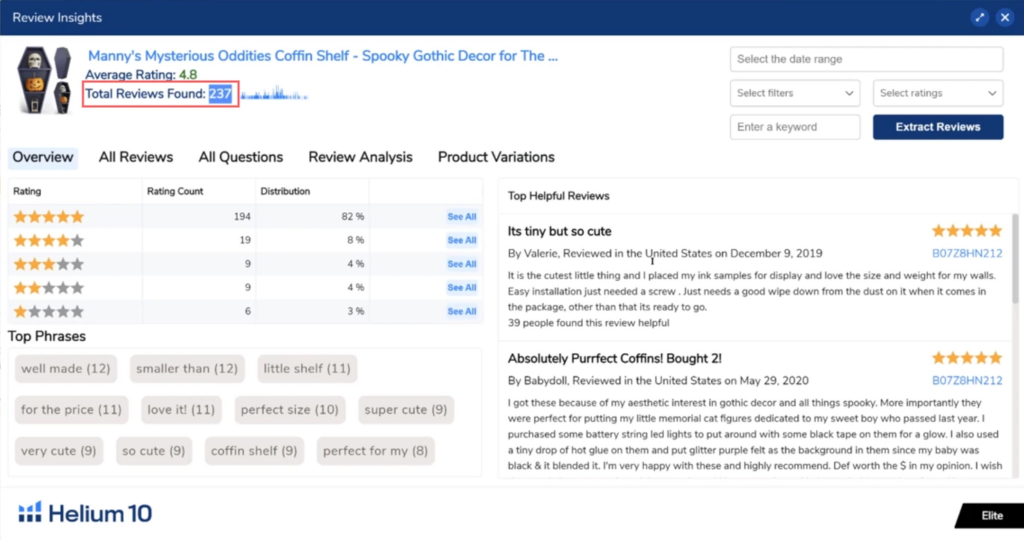 Seller Feedback: Written feedback and star ratings left on a seller's brand storefront. These reviews are not meant to be for specific products, but rather to describe the customer's overall shopping experience with the seller. This includes things like buyer-seller interactions and the overall delivery experience.

Product reviews are most important for private label Amazon sellers (social proof!) For wholesale and arbitrage sellers, seller feedback must be a top priority.
Seller feedback is also integral to preserving your order defect rate (found in Seller Central under Customer Service Performance.)
While Amazon does not typically go out of its way to police seller feedback, there are certain circumstances where they will intervene. Below you will find a list of reasons why Amazon may remove or strikethrough seller feedback.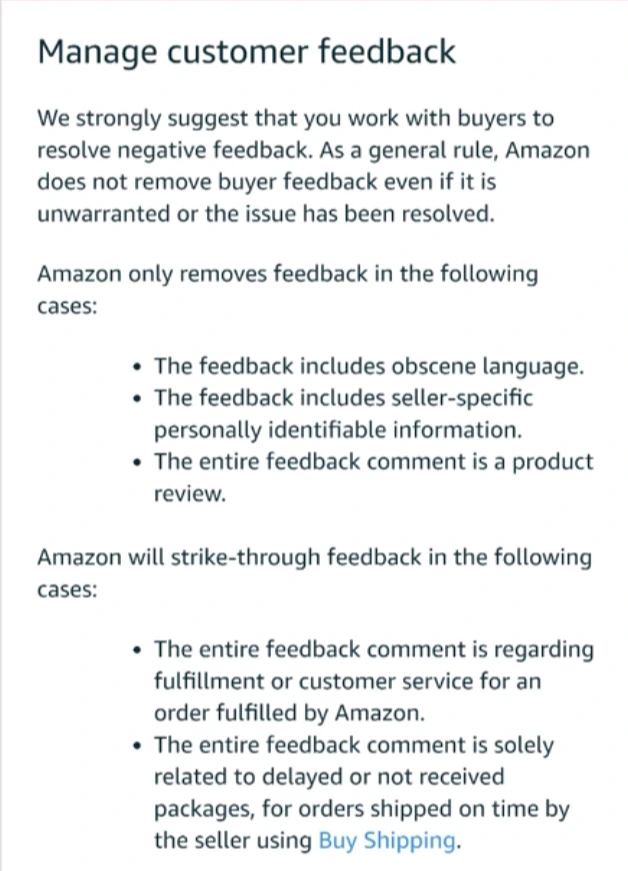 The fact of the matter is, negative Amazon seller feedback is bound to happen. However, negative feedback on Amazon isn't the end of the world. When handled properly, you can remedy a bad situation and convert an unhappy customer into a happy one.
How To Respond To Negative Amazon Seller Feedback
In Seller Central, under your "Performance" tab, click "Feedback." This will take you to your full list of Amazon seller feedback. To respond, click on the right-side dropdown box labeled "Choose one" and select "Post a public reply."
Type your response here!

These are Amazon's provisions for feedback responses:
Do not provide any private information about yourself or the buyer including personal iformation such as contact info (names, emails, phone numbers, addresses) or payment informaiton.
Leaving a response will not have a numerical impact on your feedback score.
Once submitted, responses can be removed, but they cannot be changed.
Do not ask the buyer questions or start a dialogue because buyers cannot respond to your public reply.
If the buyer's feedback is suppressed in the future, this response will also be suppressed.
How To Remove Amazon Seller Feedback
There are also certain circumstances where you can remove seller feedback outright. The "Remove" button can be found in the same "Choose one" dropdown menu shown above. Keep in mind, this does not always work (and is not always immediate.) However, if you happen to find any product reviews that a customer accidentally posted to your seller feedback section, you should always at least try to request a removal!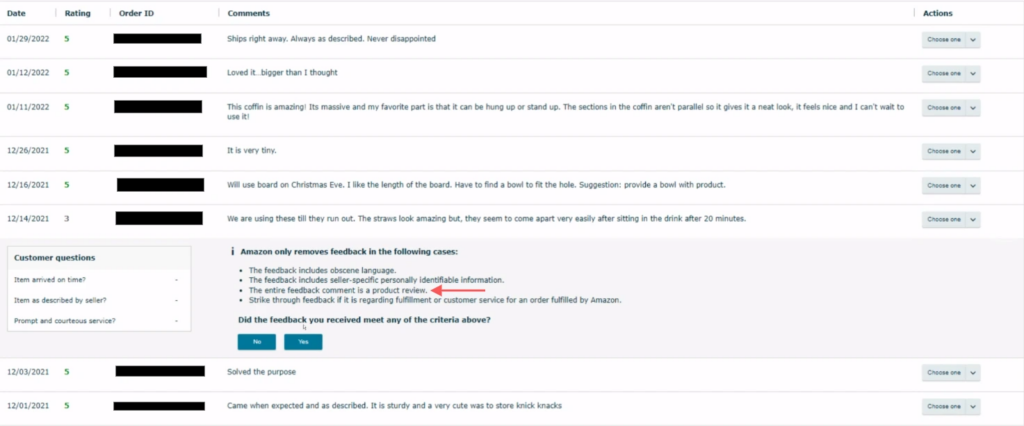 "I'm an FBA seller. What if Amazon drops the ball with fulfillment? Am I expected to just deal with negative seller feedback on their behalf?!"
Absolutely not. Amazon typically takes a very proactive approach to this by responding to feedback for which they were responsible for…

Feedback: "It took a long time to receive."
Amazon response: "This item was fulfilled by Amazon, and we take responsibility for this fulfillment experience."
How Can You Monitor Seller Feedback?
Yes! And you absolutely should if brand reputation is important to you. You have a few ways to do this.
Option 1 – Bookmark your Seller Central Feedback Manager page! This page is found under the "Performance" tab, labeled "Feedback."
Option 2 – Inside Helium 10 Alerts, you may expand the "Seller Feedback" menu to view this same information all within your Helium 10 account. In your Alerts settings, you can fully customize which type of seller feedback alerts you get over email or via push notification as well.

When was the last time you gave your seller feedback page a health check? Maybe it's time to take a peek and see if there are any easy removals or responses you can knock out to improve your reputation and rule the Buy Box!
For a closer look at managing which alerts you get within Helium 10, check out the pro training video here.
Accelerate Efficiency with Insights Dashboard
The all-in-one customizable dashboard for sellers and brands, designed to accelerate decision making through the centralization of data, insights, and action. A bird's-eye view of your business with personalized suggestions to unlock growth.
Learn More about Insights Dashboard