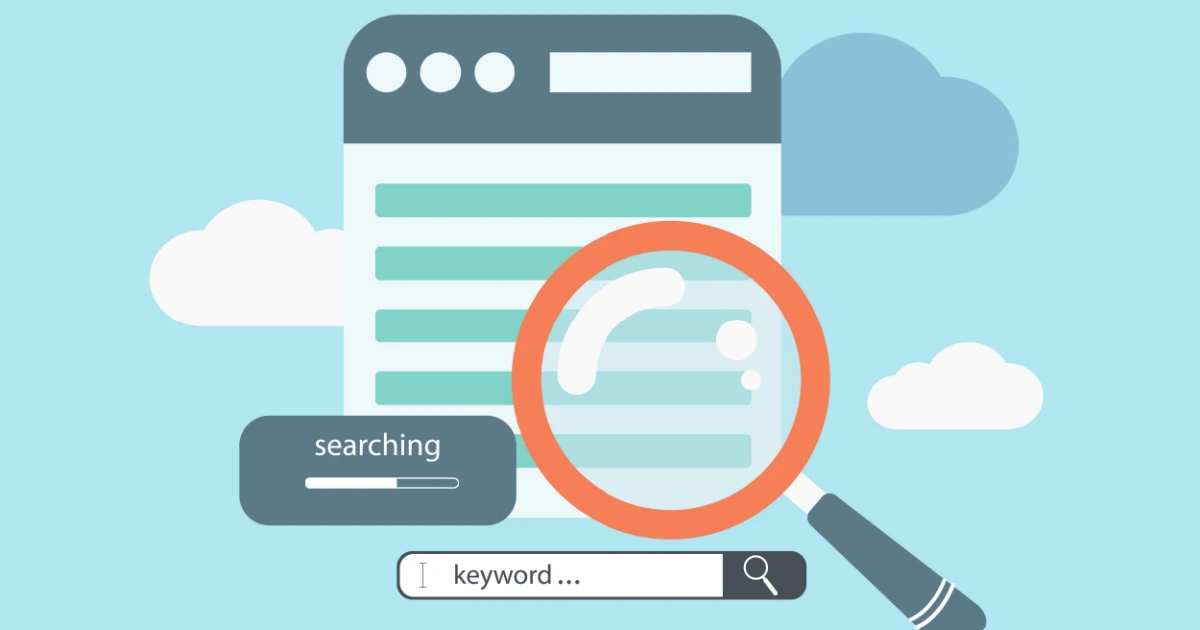 How to Find Opportunity Keywords that Most of Your Competitors Are Missing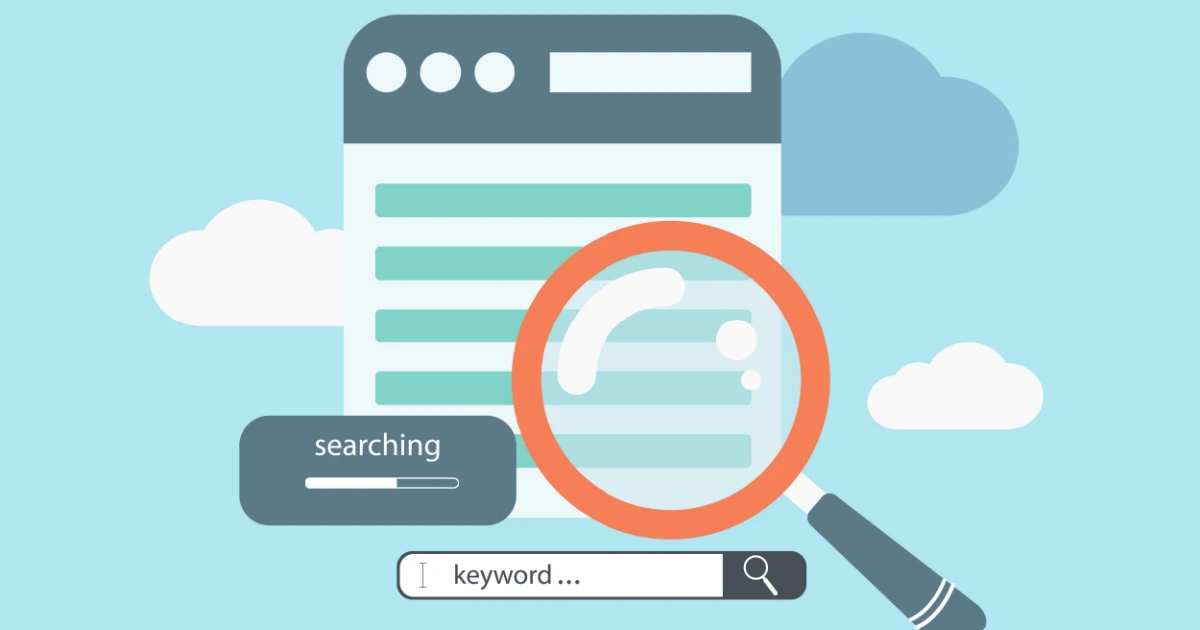 Have you ever wondered if there is an easy way to find relevant keywords for your product that your competitors are missing? Finding these opportunity keywords has the potential to bring you more sales. More keywords could potentially bring you A LOT more sales. If you're interested in getting more sales, keep reading!
Usually, when you're doing keyword research, it's easier to find the most important keywords for a niche. For example, if you're selling a coffin shelf you know that the top keyword is "Coffin Shelf." However, there are a lot of different keywords that top sellers could be getting sales from and sometimes there are only one or two competitors who are ranking for that keyword. If competitors are making sales on these keywords, they are probably very relevant.
Finding these hidden keywords is important because like low-hanging fruit, you only have to compete with maybe one or two competitors instead of 10 or more. It will potentially be easier and less expensive to rank for these keywords and you could potentially take the majority of the sales since there is a lot less competition. Finding these keywords used to be difficult but we have made it easy for you with just one click using Helium 10's Cerebro tool!
Finding Keywords with Cerebro
The first thing you want to do is find the top sellers and do a reverse ASIN search in Cerebro on all of those ASINs at the same time. To find the top sellers, first, go to Amazon and search the main keyword. Then, pull Helium 10's X-Ray Chrome Extension and sort by revenue to find the top sellers of that product. Then, check off the top sellers and click "Run Cerebro," to do a reverse ASIN search in Cerebro. With this method, the ASINs are already copied into Cerebro for you to do the reverse ASIN search.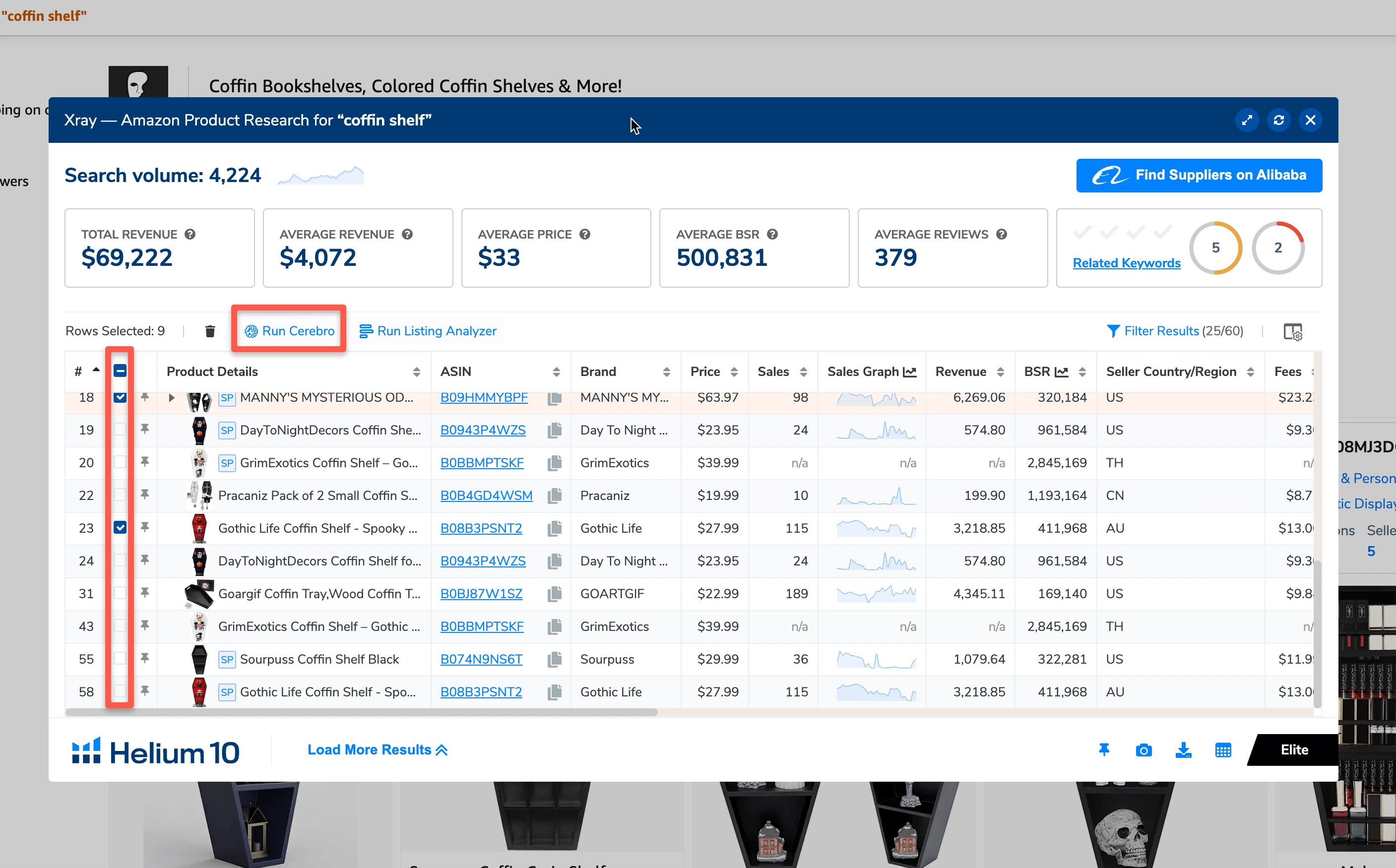 Next, you are going to just click on "Opportunity Keywords," and Cerebro will automatically fill in the filters for search volume, Competitor Performance, and the Advanced Rank Filters. These filters show keywords where one or (at max) 2 competitors are ranking between spots 1 and 15 for that keyword. You can adjust these filters if you want to see more or fewer results but just this one click should give you lots of great opportunity keywords.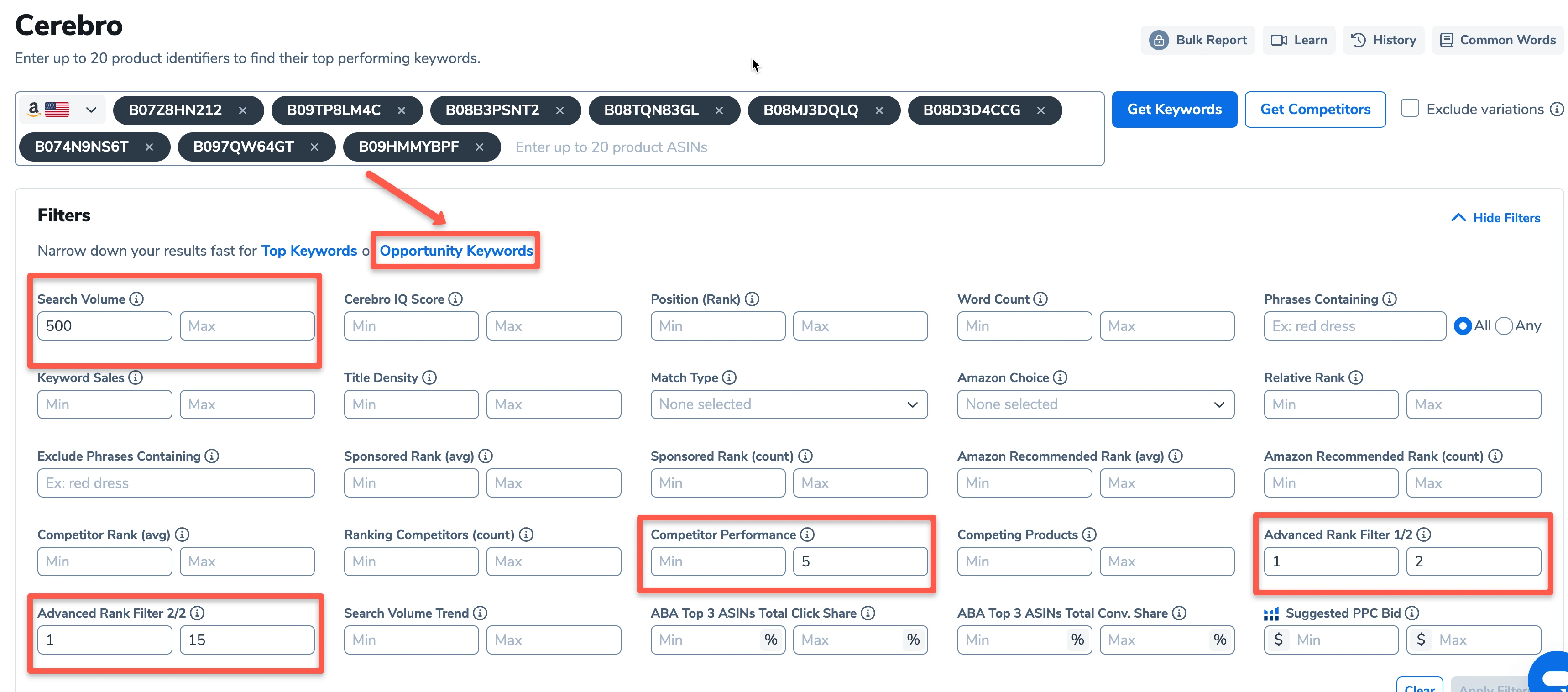 Now let's take a look at some of the results of this search. It looks like "goth room décor," only has 3 total competitors ranking and only one is ranking below spot 15. So, this means that people are purchasing on this keyword because there are a total of 3 competitors ranking for this keyword, and one is in spot 3 which shows a good amount of sales conversions for that product on this specific keyword. This is a pretty good indicator that this is a relevant keyword that has good potential to produce sales if your product started ranking under this keyword.

If you haven't tried out this easy one-click filter to find some new opportunity keywords, drop what you're doing right now, and go find those opportunity keywords in Cerebro!

Achieve More Results in Less Time
Accelerate the Growth of Your Business, Brand or Agency
Maximize your results and drive success faster with Helium 10's full suite of Amazon and Walmart solutions.