From Tangled Roots: How 4 of the Biggest Adventure Brands Got Their Start
YETI, North Face, Columbia, Patagonia. These outdoor brands stand at the mountaintop of brand building. How did their journeys begin?
Updated on: March 16, 2021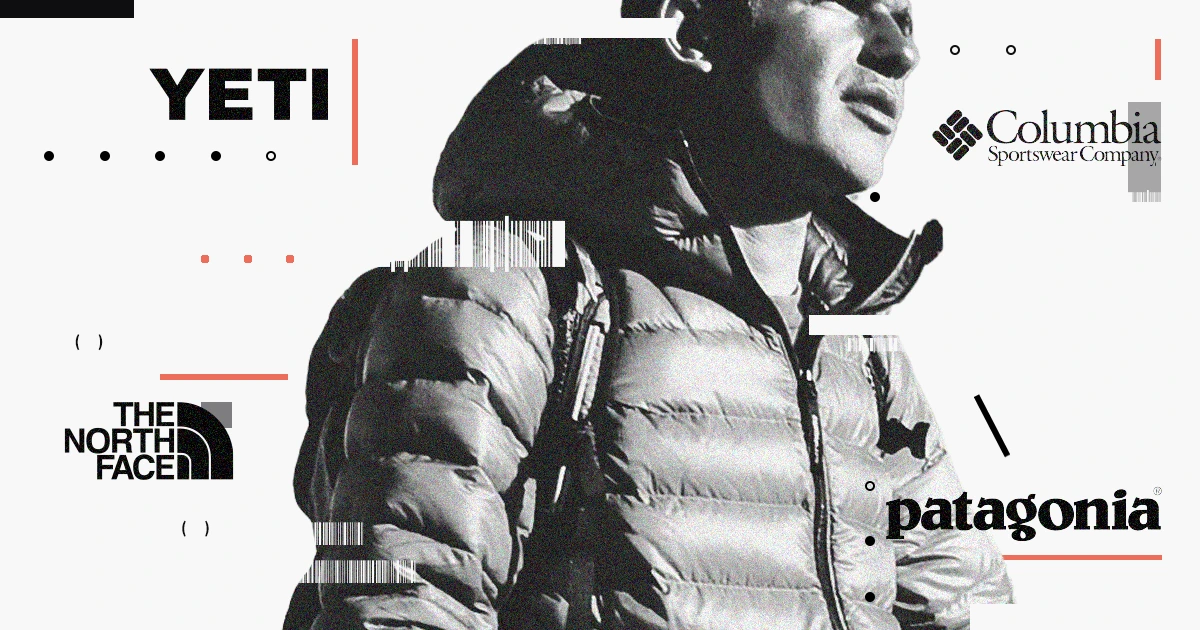 When was the last time you broke new ground on something? Not just "started a new project" or "killed it with social media engagement today."
When was the last time you ventured far off the beaten path?
Over the course of recorded history, new trails are among the most constant patterns. Tiny organisms from the Ediacaran Period (630-542 million years ago), soldier ants, caterpillars, buffalo, Native Americans, modern highways. Since life had the ability to move, it seems that we took the opportunity. We forged forward, leaving a record of our route for others to follow and, consequently, alter.
With that in mind, I thought it would be appropriate to turn our attention to some of the most successful outdoor adventure brands today and talk about their origins.
These brands have built something truly special over the years and today stand triumphant on the mountaintop. But what did the mountain look like from the bottom?
Yeti – Ice Cold Product, White Hot Brand


With almost no formal business training, Ryan and Roy Seiders still managed to grow up with the hallmark work ethic of successful entrepreneurs. Sons to an enterprising, nature-loving father who loved to work with his hands, the boys were quickly accustomed to woodworking, visiting trade shows, and even dipping their toes into the family business selling specialty fishing equipment.
After graduating from Texas Tech andTexas A&M respectively, Roy and Ryan decided to each enter their own business ventures – Ryan, with a fishing rod business – Roy, building custom, aluminum boats. As Roy took his boat-building from hobby to business, he focused on the one component of his fishing boats that didn't live up to the durability he wanted – the coolers.
After discovering an import product from Thailand that caught his eye, Roy began an import business, distributing his Thai cooler to the market he knew best: the fish and tackle community.
He finally found the heavy duty product he needed, but it was far from perfect.
Which begs the question… What does the perfect cooler look like? To the Seiders brothers it meant something that, in your fishing boat, you could stand on without breaking, something literally grizzly-resistant, and a product whose only breakable parts could be easily replaced. Oh, and it would be nice if it kept your ice cold.
Together, Roy and Ryan shopped multiple manufacturers, before eventually travelling to meet with one in the Philippines that sounded promising. And what a fruitful trip it turned out to be. The factory was able to produce a cooler worthy of their vision, and just like that, the prototypical Yeti was born.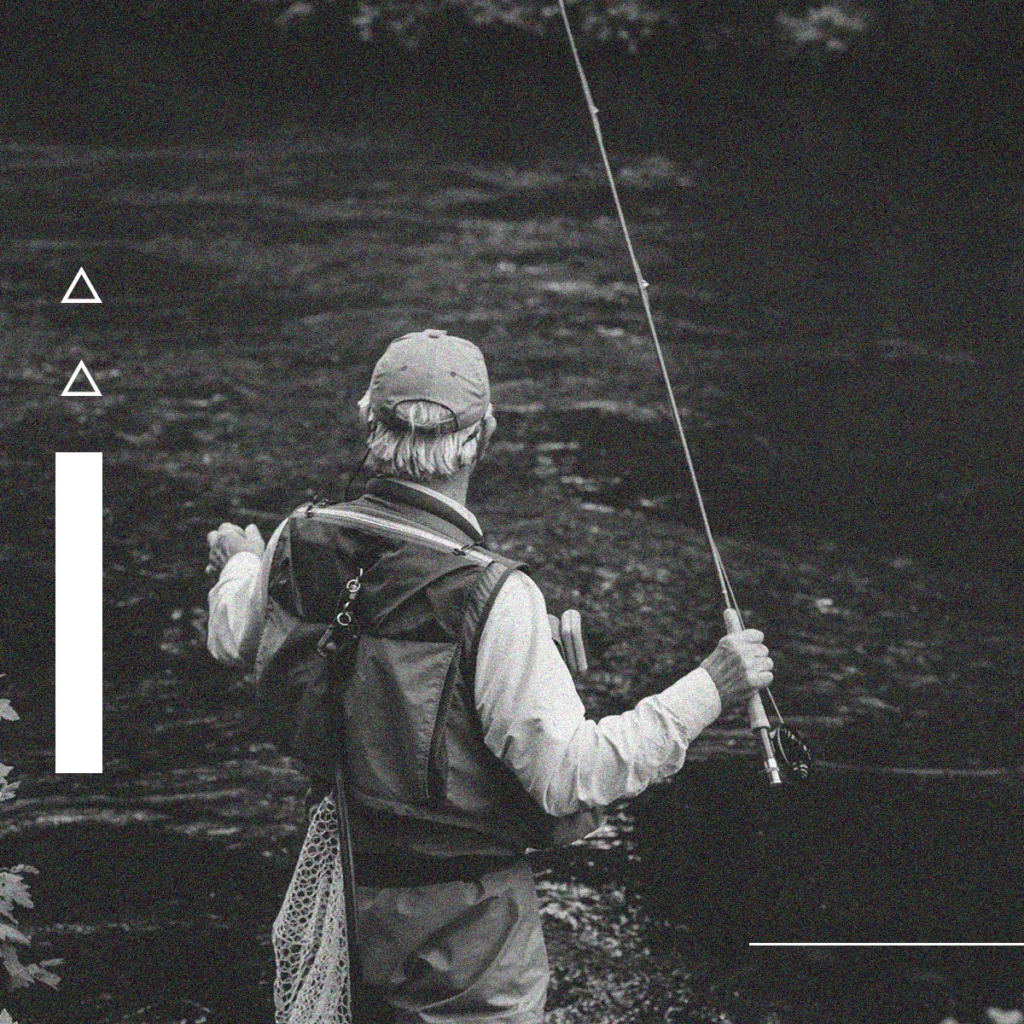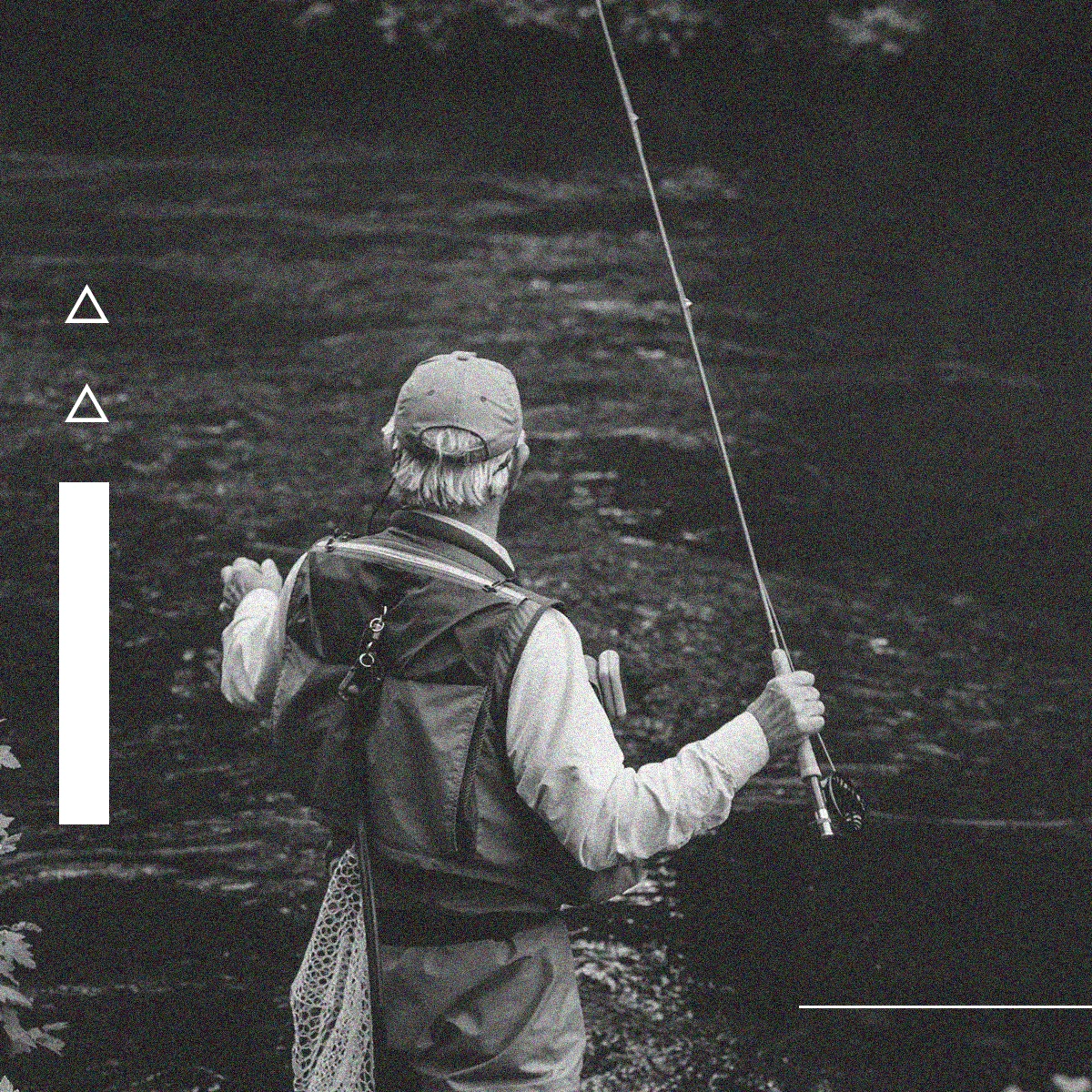 …but not without a daunting profit margin to clear. They quickly realized jumping into bed with Target or Walmart, selling $30 coolers and keeping $5 in profit was out of the question. To come out ahead, Roy and Ryan would have to sell this new monster of a cooler for $300. So they focused on their energy on where this all started: their target customer base.
Outdoorsmen, fishermen, boat-folk… whatever you want to call them. Nature lovers are easy and relatively inexpensive to reach. They knew they had to get their product in front of people who would appreciate it most.
Form that point on, the Yeti brothers stepped up their marketing game:
They brought on influential outdoorsmen and fishermen (big fish, if you will) to become brand ambassadors for them
They began shipping every single Yeti cooler with a t-shirt and hat – Every product was to come with a built-in conversation starter
They all but guaranteed the quality of their new cooler would speak for itself. If a stranger on the street asked a Yeti customer about their strange looking cooler, Roy and Ryan wanted to make sure that customer would swear by it.
Over the next 10 years or so, a gotta-have-it brand began to take shape.
Yeti opened new manufacturing plants in the US, built an all star sales team, swiftly outgrew 35,000 square foot warehouses, and expanded into more mainstream markets – culminating with Yeti's 2014 debut in REI, the outdoor retail mecca for all outdoor enthusiasts.
As of September 2020, Yeti posted $716 million in sales, up over 15% from the previous year and $404 million of which was profit. They continue to grow and expand their product line beyond hefty coolers, most recently dabbling in soft coolers and drinkware.
Then they took a must-have product and turned it into a brand synonymous with the core tenets of the things their audience cared for most. It's no longer "Yeti makes durable, reliable coolers." Rather, "Yeti is durable and reliable."
The two fishing brothers from Driftwood, Texas managed to snag the catch of a lifetime:
An Apple-esque feat of brand awareness that everyone and their mother has heard of.
The North Face – From Hole in the Wall to Household Name


Perhaps the most well known adventure brand today, named for "the coldest, most unforgiving side of a mountain," The North Face ironically started on a beach in San Francisco. Founded by hiking enthusiasts Douglas and Susie Tompkins in 1966, The North Face opened as a small retail mountaineering store with the simple goal of helping people chase their passions outdoors (and helping conserve our natural lands along the way).
After acquisition two years later by Kenneth Klopp, The North Face moved across the bay and started its own brand of mountaineering equipment and apparel.
Over the next few decades, this humble mountain shop became a mountain of industry. From sponsoring expeditions stepping foot in the most dangerous and untouched pockets of the natural world to adding products like skiwear, outerwear, and tents… a brand was born.
The 90's saw The North Face dip their callused toes into the markets of backpackers, professional climbers, and trail runners. If you were paying attention, the now infamous "half dome" logo was starting to become the unofficial uniform of weekend warriors, adrenaline junkies, and everyone in between.
More than 50 years later, The North Face has transcended the phrase "outdoor brand" and become so much more.
Even in southern California, walk outside any day that's under 70 degrees and you're bound to see one of their green, puffy jackets (I'm proud to admit my own thin skin and closet full of North Face).
Currently, The North Face sponsors some of the most prolific and boundary-pushing athletes on the planet including pro rock climber Alex Honnold (of "Free Solo" fame).
Whether they have your back on the way to the mailbox or on the way to the summit of Everest, The North Face has lived up to its mantra:
Never Stop Exploring.
Columbia – One Tough Mother


In 1937, Gert Boyle's mother and father fled Nazi Germany, landing in Portland, Oregon. In search of a fresh start, they purchased a small hat manufacturer, naming it the Columbia Hat Company. As her family aged, the Columbia Hat company was passed from Gert's father, to her husband, then in 1970, to Gert – taking her "from housewife to executive overnight."
Today, they are one of the most popular outdoor brands, their reach encompassing footwear, outerwear, camping gear, snow apparel, fishing equipment, and golf apparel.
Columbia has grown to sponsor and outfit some of the fiercest Olympic athletes in the world, including freestyle ski teams from the US, Canada, Brazil, and Ukraine.
Although their success has brought them international recognition and success, the Columbia brand still proudly sticks to their roots, remaining firmly planted in the Pacific Northwest and in Gert Boyle's resilient work ethic all those years ago.
Patagonia – Climbing Towards Perfection


The year was 1953. Sir Edmund Hillary and Tenzing Norgay had just become the first human beings to stand atop Everest. Meanwhile, Yvon Chouinard, the eventual founder of Patagonia, had just fallen in love with climbing in an unlikely way. At 14 years old, Yvon belonged to the Southern California Falconry Club, which required him to rappel down steep cliffs in order to reach falcon aeries. The bird watching didn't stick, but the climbing did.
Yvon fully immersed himself in the big wall climbing scene headquartered in Yosemite, surrounding himself with people (who would later become climbing legends) like Tom Frost and Royal Robbins.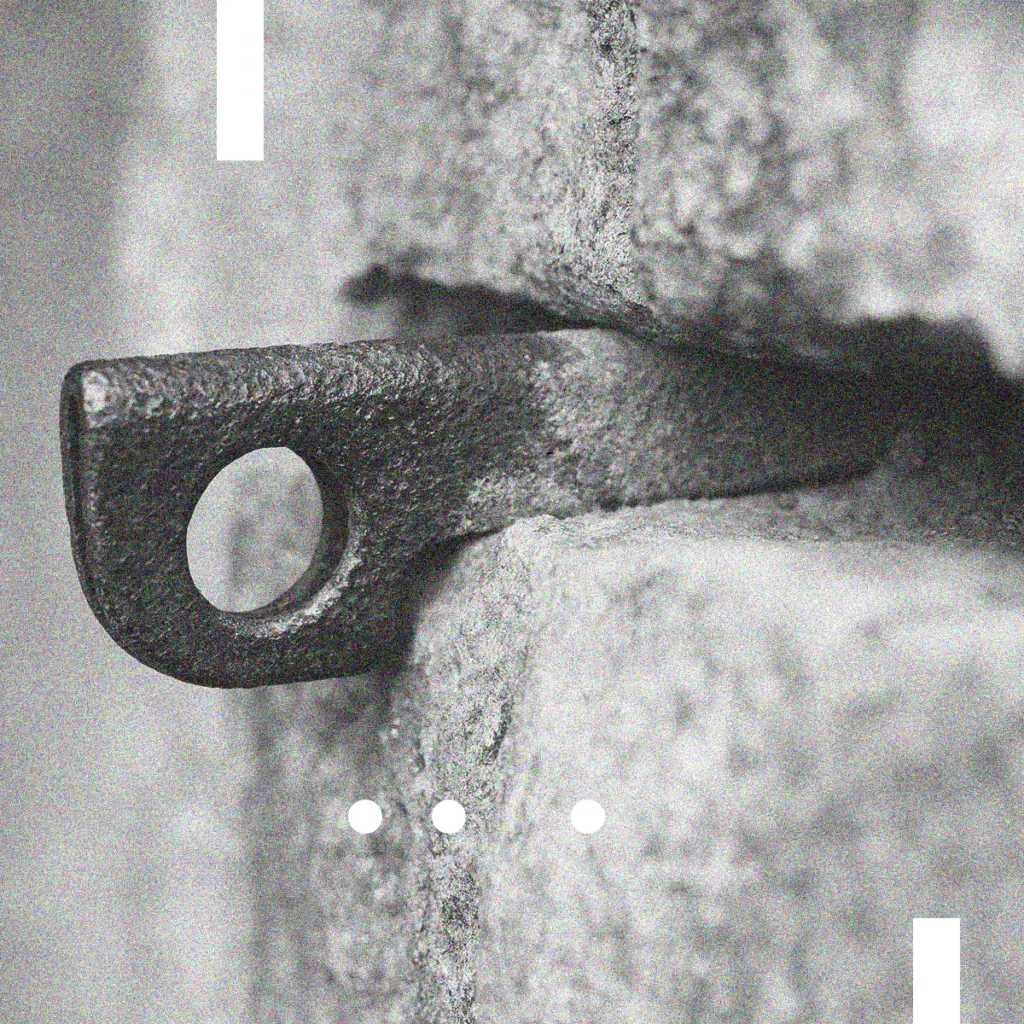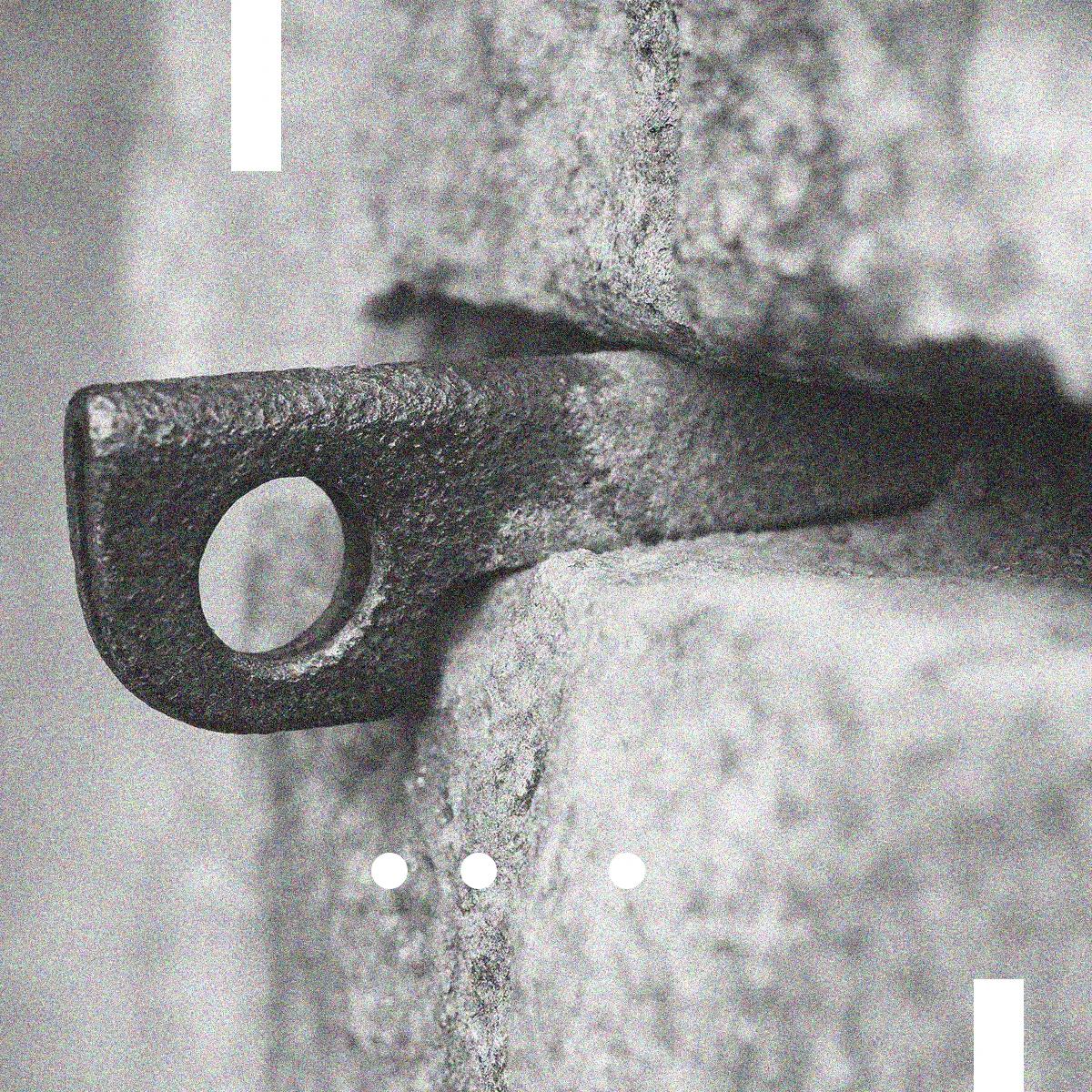 In 1957, Yvon took to blacksmithing, fashioning himself coal-fire forged climbing pitons. A piton is a heavy metal spike that climbers hammer into the wall and clip into for protection in case of a fall. And yes, he did quite literally put his life in the hands of his amateur blacksmith word, using the pitons to help climb massive walls like the north face of Sentinel Rock in Yosemite.
After word got out about Yvon's custom pieces of climbing gear, every van-living, hand-bleeding rock climber in the valley wanted some. Just like that… demand. In desperate need of supply, Yvon got to work hammering out two new pitons an hour, selling them for $1.50 a pair. Before he knew it, he had himself a business!
After scraping profits from selling gear out of the back of his car for one too many years, he partnered with Tom Frost to start Chouinard Equipment in 1965. Their goal? Trim the fat, redesign, innovate. Make climbing gear lighter, stronger, and more functional.
They borrowed their philosophy from French aviator Antoine de Saint Exupéry:
By the 1970's Chouinard Equipment was the largest supplier of climbing gear in the United States, but all was not well on the wall. The crude nature of placing and removing their climbing gear (hammering and prying) was damaging the very rock that climbers held so dear. So they changed their course. Discontinuing the harmful pitons, Chouinard Equipment started producing aluminum chocks, wedges that could be easily placed within existing cracks in the wall – no hammering required.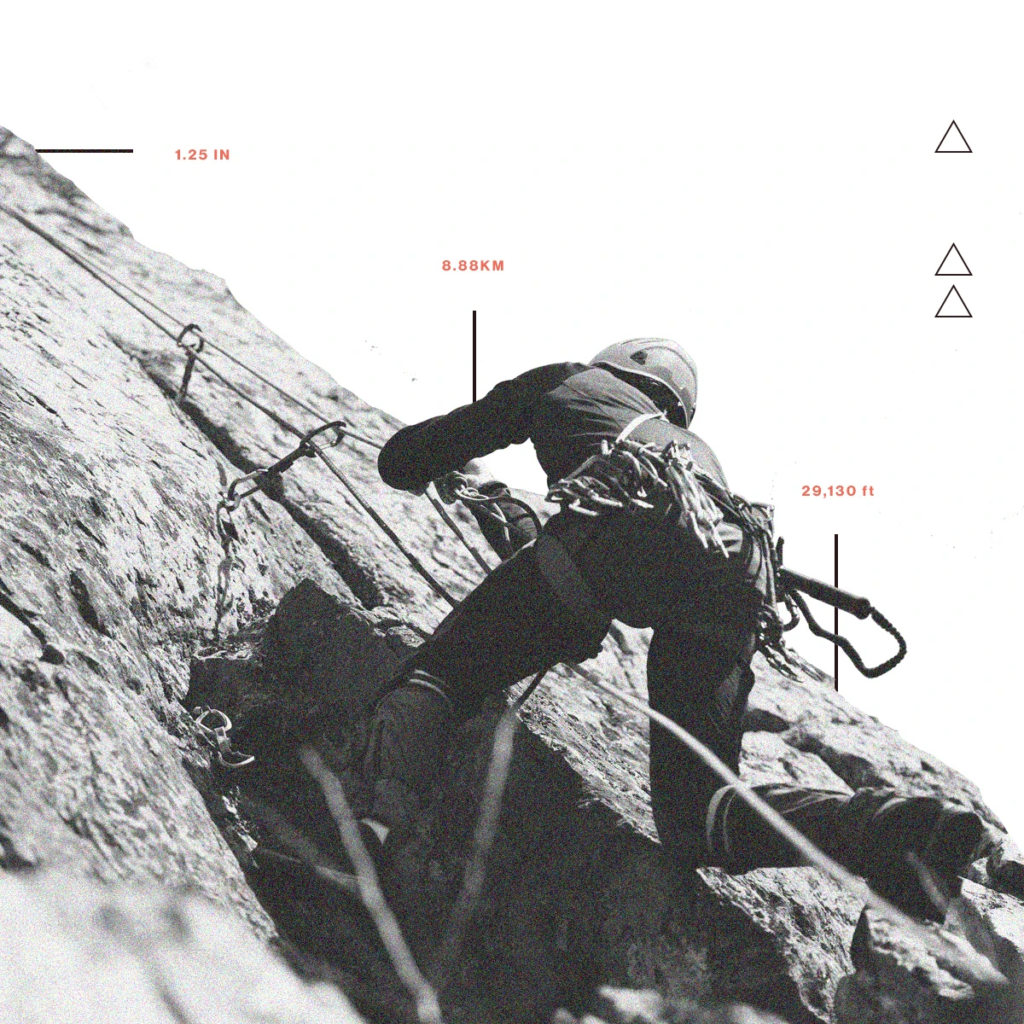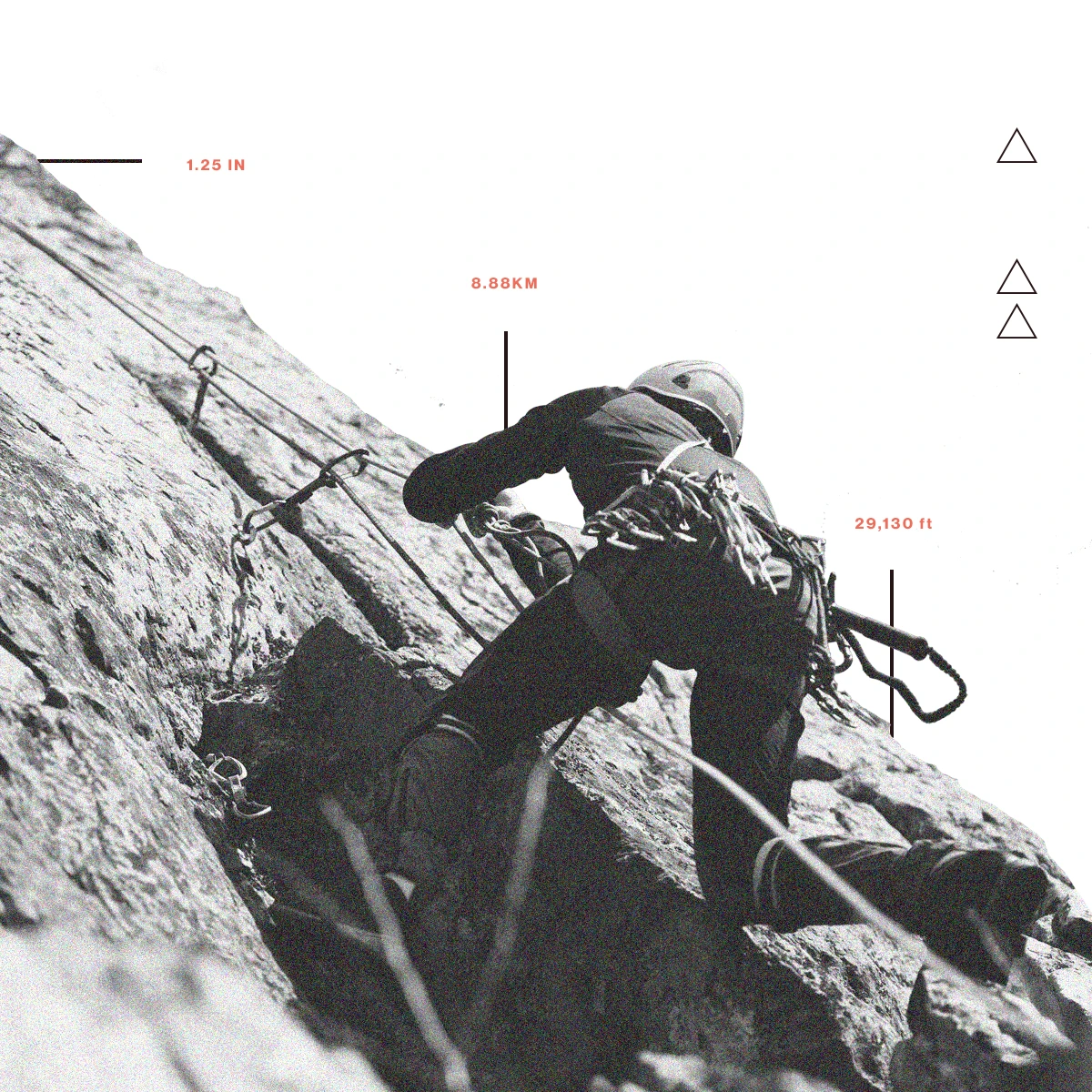 The next 10 years saw further innovation and growth. The company began to research new clothing materials that could effectively insulate without absorbing moisture. By the 80's they had developed synthetic, insulated long underwear and helped develop an outdoor dresscode philosophy that would soon become the status quo: layering. The idea of keeping an inner layer close to the skin for moisture wicking, a mid layer for insulation, and an outer layer to protect against wind. This was around the time that Patagonia also made outdoor apparel fun to look at. If you remember the neon ski gear of the 1980's, chances are a lot of it was Patagonia.
The financial recession of the early 90's hit the brakes to an otherwise booming outdoor brand. Facing another reality check, Patagonia turned its attention to their core beliefs and focused their efforts on an ethical outlook rather than a purely commercial one.
This took many shapes over the next few decades:
Promoting a company culture that relied on a passion for coming to the office every day, even if you were barefoot
Eliminating private offices and the barriers of work communication that come with them
An on-site childcare center
Promoting and donating to various causes addressing the environment crisis (global warming, deforestation, and the rapid loss of groundwater)
To this day Patagonia remains a beacon for ethical exploring and environmental conservation. Whether through the formation of the 1% for the Planet Initiative, Patagonia Action Works, a national campaign to urbanize Yosemite Valley, or their biannual "Tools for Grassroots Activists Conference," Patagonia has not only proven their love to play on the planet, but to play responsibly.
As of 2012, Patagonia became the first California company deemed a benefit corporation. This legal framework allows mission-driven companies like Patagonia to continue being mission-driven as they grow and change as a business.
The above list just barely scratches the surface. Patagonia is involved in enough environmental campaigns and difference-making movements to fill a book. Unfortunately, I am forced to give you the greatest hits. Fortunately, the greatest hits alone are something to behold.
---
Why is it that, as a species, we are attracted to places we've never been? It's risky, potentially dangerous, and almost always uncomfortable. Whether we're talking about climbing a 3,000 foot sheer cliff without a rope or finally setting aside time for learning how to sell on Amazon, the tenets are the same.
Risk– You won't ever get the fruit if you aren't willing to go out on a limb. Avoiding risk is often due to giving too much power to the probability of something going wrong or overestimating just how wrong something can go. While this isn't a free pass to throw all caution to the wind, know that your mind often races (and clings) to the worst case scenario. Be responsible but for the love of God, shake up the status quo.
Willingness to learn– Becoming more cultured, learning the correct way to tie a clove hitch, or discovering why having the right Amazon keyword research tool can make all the difference in the world. There is no progress without making space in your mind and at least being open to filling it with something new.
Freedom– Isn't this one the most fun? It's not just about creating a new experience to break life's monotony. It's about creating your version of a new experience. A version where you choose your direction, when to stop, when to alter your path, or even when to change the destination completely. There is nothing more rewarding than writing your own story. Consequently, everybody loves to read a good story.
As a blooming e-commerce brand in 2021 (whether you're already selling on Amazon or still in the "daydreaming phase"), are there any lessons or inspiration we can take from those who broke the trail before us? Can we glean ideas from a fisherman who just wanted a decent cooler? Or gain insight from a tenacious German woman with an eye for perfection? Hopefully, taking each of these behemoth brands and "rewinding" them back to their unlikely beginnings helps put things into perspective.
Not to follow in their footsteps, but to forge a new trail, all our own.
Remember, the trail will never be longer than it is the moment before you take your first step.