The Latest Amazon Ads API Feature: Hourly Analytics
Looking to utilize hourly data to optimize your Amazon advertising campaigns? Look no further!
Originally published on: October 7, 2022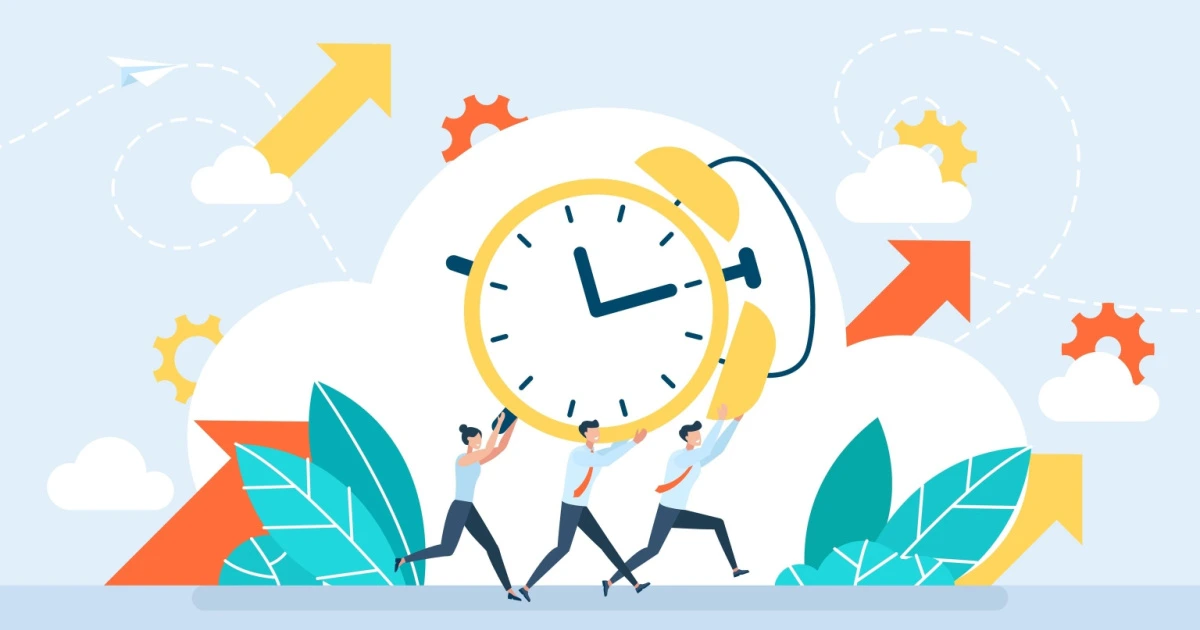 As an Amazon seller, have you ever pondered questions like:
What hour of the day is my ACOS lowest?
When do I get the most traffic?
Does shopper behavior change on the weekends?
There are many variations of these questions that stem from the fact that Amazon only provides data in 24-hour buckets. This is still the case within the Amazon Ads Console.

But if you work with an Amazon Ads Partner, such as Adtomic by Helium 10, you will soon have the ability to answer these questions by reviewing hourly metrics across all of your accounts and/or PPC campaigns! 
This will allow sellers to do a deeper analysis of their campaigns' performance and make strategic decisions such as dayparting. Many sellers are familiar with the term dayparting. But what does it actually mean, and how can it benefit you?

Dayparting Explained
To answer this, I turned to Cole York, our Product Manager for Adtomic.
Vince: Hey Cole, can you explain Dayparting?

Cole: Absolutely! Dayparting can be defined as campaign state changes that occur throughout the day in order to serve a client's goal, typically targeting one metric. If we take, for example, a seller looking to reduce their campaign ACoS, a logical thing to do would be to look for the hours of the day where it's most performant and only have it run then. However, to be able to do this, you need access to reliable hourly analytics, allowing you to make the inferences that define the time of day the campaign should run. This data has very recently been made available to Helium 10 via a new Amazon API.
Real Results
Vince: Now that we know what dayparting is, what is its potential impact?

Cole: Great question. We've been reviewing data for some time, so let's look at an example.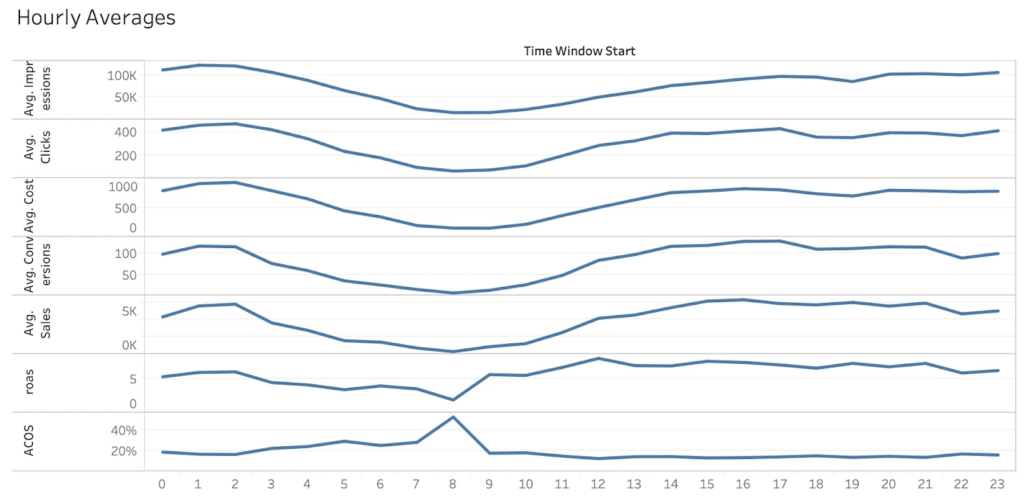 The results here were pulled directly from an Adtomic account and are grouped by hour across a 7-day span. There's a lot to infer here; let's break this down in a logical progression by defining our metrics by type:
Consumer metrics: Impressions, clicks, cost (spend), conversions, and sales 
Performance metrics: ACoS and ROAS
Starting with spend, we see a dip beginning from 2am to around 2pm, in a 12-hour window. This is not all that unusual, and given this, we should also expect to see a dip in sales, which we do and corresponds almost identically. So what happens with our performance metrics? As you'd expect, we see an increase in ACoS for hours of low spend. We can assume that this is because we know those hours are less likely to convert given the mindless scrolling a customer is probably doing during the wee hours of the night. This is impactful because the data gives us solid evidence to convince us that this hypothesis is true. 
Vince: So the power of this level of data granularity is that it allows sellers to actually confirm any assumptions they may have about their campaigns' daily performance.

Cole: That's right. In the example above, most advertisers would have probably assumed the early morning hours weren't converting well but had no explicit evidence that suggested so. With the 24h reporting buckets, we were unable to translate performance to shopper behavior because we couldn't see how they interacted with ads throughout the day, resulting in a general lack of understanding.
---
Our goal with Adtomic is to address these types of issues that affect time and money. To that end, with the introduction of hourly analytics, we are also including a dayparting feature called Schedules. 
Introducing "Schedules"
Currently available to our Elite Members, there are two places users will see information from hourly analytics. On the Adtomic Dashboard, there is a new section called Campaign Performance that provides a graphical representation of the new hourly data.

At an account level, it is defaulted to "Hour of Day" for the past 60 days to give the best view of trends from the hourly metrics. You can also look at select campaigns and change the data points to other important metrics like Sales, Clicks, Conversions, etc.

Once you have drilled down the information to something actionable, head over to the new Schedules tab in the left side menu.

You can search for new or the same information here and decide on what days of the week you would like to create a schedule for.

Within a few clicks, you can create multiple schedules that will automatically enable and pause any number of campaigns automatically.
Hourly Analytics and Schedules will be rolled out to more plans within the next few weeks. If you are interested in taking advantage of this latest optimization feature, just make sure you at least have a Diamond membership. Diamond users and up have full access to Adtomic, our PPC management system here at Helium 10.

Happy Selling! 
Everything for your business on Amazon.
Find out more about our products by signing up or speaking with one of our
Customer Success representatives today. With us in your corner, you can enjoy
more sales and increased engagement from your Amazon business.
Chat with a Support Specialist