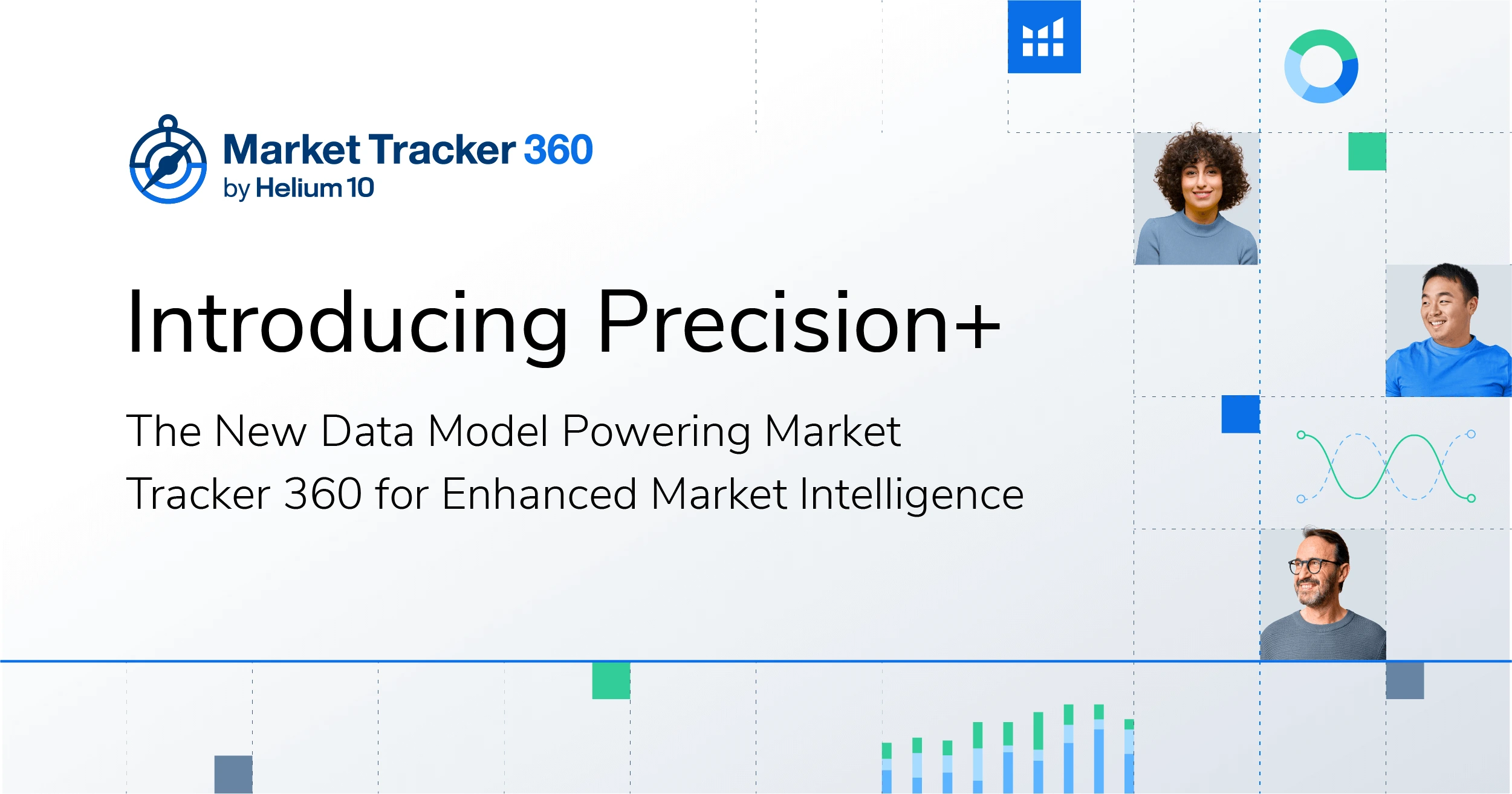 Helium 10 Introduces Precision+: The New Data Model Powering Market Tracker 360 for Enhanced Market Intelligence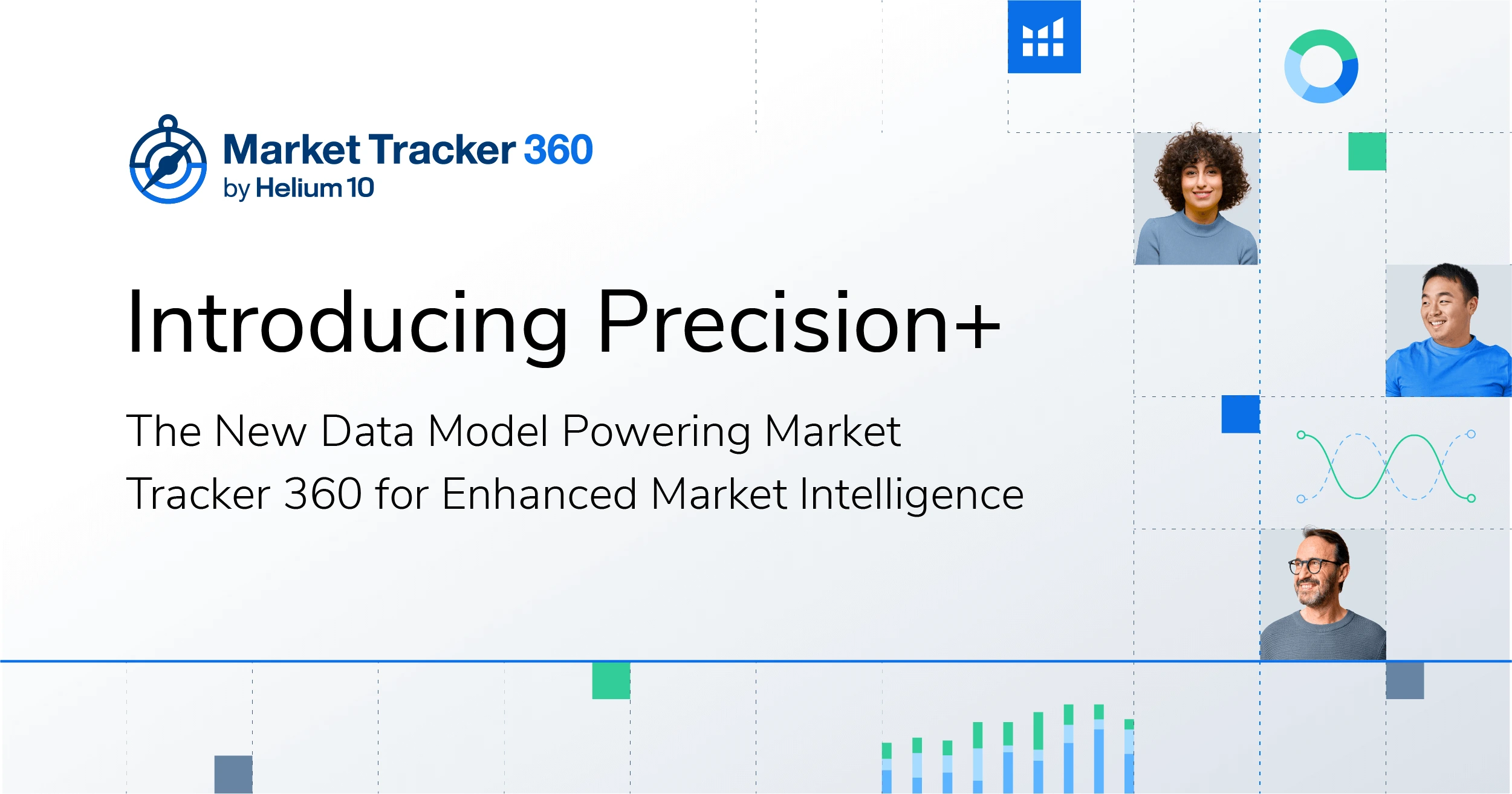 Helium 10, a leading provider of e-commerce tools and solutions for mid-market brands, is proud to announce the integration of Precision+, a cutting-edge data model, into its product, Market Tracker 360. This innovative data model is set to revolutionize how e-commerce sellers analyze and optimize their business strategies, providing unparalleled market intelligence into the competitive Amazon landscape. 
With Precision+, Market Tracker 360 has taken data accuracy and visualization to new heights. This advanced data model has been designed by Helium 10's skilled data science team to provide improved data quality at the category level, delivering directionally accurate data compared to competitor data. Amazon sellers can now make data-driven decisions with confidence, backed by precise and reliable market and competitor insights.
One of the key highlights of Precision+ is its rapid historical context feature. This allows users of Market Tracker 360 to analyze historical data in a seamless and simplified manner, gaining valuable forecasts of market trends and fluctuations over time. Sellers can now track and understand changes in the competitive landscape and make informed decisions based on historical performance data.
"Precision+ is a game-changer for e-commerce sellers," said Adam Shahbaz, Helium 10's Senior Vice President of Growth. "We are excited to introduce this revolutionary data model into Market Tracker 360, which will empower sellers with unprecedented accuracy and insights into their markets. With improved data quality, enhanced visualization, and rapid historical context, Market Tracker 360 powered by Precision+ will be a transformative tool for sellers looking to excel in today's competitive e-commerce landscape."
In addition to its advanced data capabilities, Precision+ also offers a simple and seamless market creation and curation process. Sellers can now easily create and customize markets, tailor-made to their specific needs, and effortlessly curate relevant data for analysis. This user-friendly feature makes Market Tracker 360 with Precision+ a powerful tool for sellers of all sizes, from individual sellers to enterprise-level businesses.
To learn more about Market Tracker 360 with Precision+ and how it can help you gain a competitive edge in the e-commerce world, visit our site for more information.
About Helium 10: Helium 10 is a leading provider of e-commerce tools and solutions, dedicated to empowering sellers with cutting-edge technology and data-driven insights. With a team of skilled data scientists and industry experts, Helium 10 is committed to helping sellers optimize their e-commerce strategies and achieve success in today's competitive market.
Achieve More Results in Less Time
Accelerate the Growth of Your Business, Brand or Agency
Maximize your results and drive success faster with Helium 10's full suite of Amazon and Walmart solutions.