Grow Your FBA Business With Outside Capital
Interested in scaling your FBA business? It may require outside capital to fund marketing campaigns and keep a well-stocked inventory.
Originally published on: September 1, 2022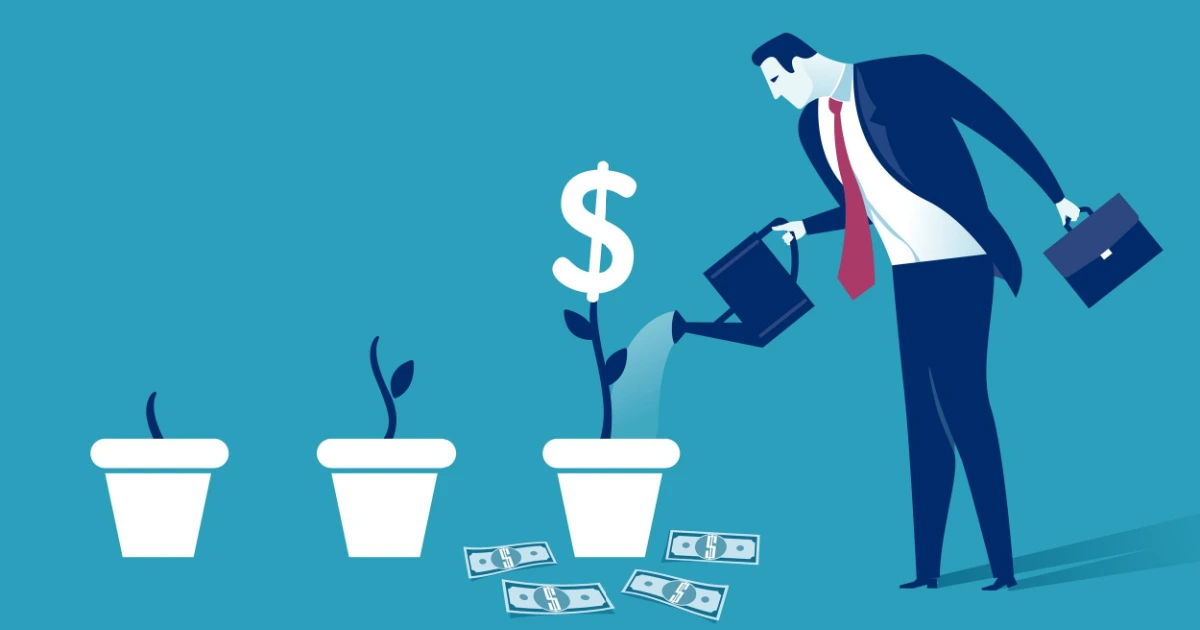 It is possible to scale your FBA business, but it requires the funding for a killer marketing campaign alongside a consistently well-stocked inventory. Our new partnership with e-commerce investor Clearco can deliver both.
In its 2021 Small Business Empowerment Report, Amazon revealed some interesting statistics about its Fulfillment By Amazon (FBA) sellers. The number of FBA sellers is expanding on the platform, naturally increasing your competition. However, this report also has some exciting news for Helium 10 clients. Many FBA sellers are also increasing their sales and growing their businesses! Overall revenue for US sellers increased by 14%. Even more intriguing, the number of US sellers exceeding $1M in sales great by nearly 15%, and the number of US sellers that surpassed $10M in sales increased by almost 40%
It is possible to grow and scale your business via FBA.
That means coming up with the capital to fund a killer marketing strategy and scale your inventory.
Helium 10's partnership with Clearco, the world's largest e-commerce investor, can help grow your FBA business. Through this partnership, you can focus necessary capital on the two most important facets of your Amazon business: marketing and inventory.
Access Marketing Capital
A few months ago, accessing start-up funding was far easier. However, economic, political, and social forces have combined to slow the investment pipeline. Global venture funding dropped to $160 billion in Q1 2022, a 13% drop from the $184 billion entrepreneurs raised in the final quarter of 2021, according to Crunchbase. KMPG has warned that deal-making will slow down significantly, and most of the funding that does occur will focus on late-stage financing. The days of juggling multiple bids, hosting auctions for funding, and 100x valuations seem to be over – at least for now. And rising interest rates are putting many traditional forms of capital out of reach.
The current funding climate could make it more difficult for FBA sellers to secure the investments they need to expand their customer reach and grow their business. Through Helium 10's partnership with Clearco, you can secure up to $20M in capital to fund your marketing efforts without sacrificing equity in your business. With ready access to a vast network of investors, Clearco can also make decisions quickly, often within 24 hours of receiving your application.
Leverage Clearco capital to fund Helium 10 solutions and ensure ongoing, day-to-day business costs are covered. For example, your Clearco marketing capital can be used with Helium10's Adtomic, an AI-powered tool that supercharges your Amazon pay-per-click (PPC) ads and Amazon advertising return on investment.
Leverage Inventory Capital
Scaling your FBA business is about more than marketing and powering your sales funnel. You must also have the capacity to deliver on the products you are successfully promoting. Recent supply chain disruptions have highlighted how critical inventory management and protection are for founders. Inventory struggles can stall your growth, whether you are trying to expand your product repertoire or simply selling more of your initial offerings. The dilemma faced by many FBA sellers is that adding additional inventory also strains your resources, consumes valuable time, and negatively impacts your cash flow.
Make inventory a priority for your brand by allocating your Clearco capital funds to Helium 10's automated inventory management and protection tools. Inventory funding from Clearco with Helium tools helps you secure a steady supply of inventory and protect that inventory from malicious competitors or coupon stackers. Clearco can also buy up to $1 million of inventory directly from your suppliers, allowing you to avoid hefty upfront costs and free up cash flow for other things. Again, you won't have to give up equity or deliver a personal guarantee, and no credit check is required!
Join a Community of Founders
Clearco delivers more than just non-diluted capital. It was created by a network of founders like you, including Michele Romanow from Canada's Shark Tank (Dragons' Den) and Andrew D'Souza. They understand how vital advice and support are to founders, especially as you begin to scale your business. Through Clearco, FBA sellers have access to a global network of founders, partners, and investors, providing insight and advice and allowing you to reach new customers both at home and globally.
In addition to the analytics provided by Helium 10, you'll also have access to data-driven insights and benchmarking from Clearco. Monitor your growth and learn how you stack up against the competition.
"In addition to access to capital, founders need best-in-class tools, analytics and the support of a community that understands the mindset of a founder," said Michele Romanow, founder and CEO of Clearco. "This partnership between Clearco and Helium 10 empowers founders in the FBA space to grow and scale with confidence, knowing they are supported by two industry leaders."
Helium 10 has partnered with Clearco to provide you with financial tools to grow your business. Clearco is the world's largest e-commerce investor and growth platform giving founders the financial tools, capital and network they need to grow.
Everything for your business on Amazon.
Find out more about our products by signing up or speaking with one of our
Customer Success representatives today. With us in your corner, you can enjoy
more sales and increased engagement from your Amazon business.
Chat with a Support Specialist