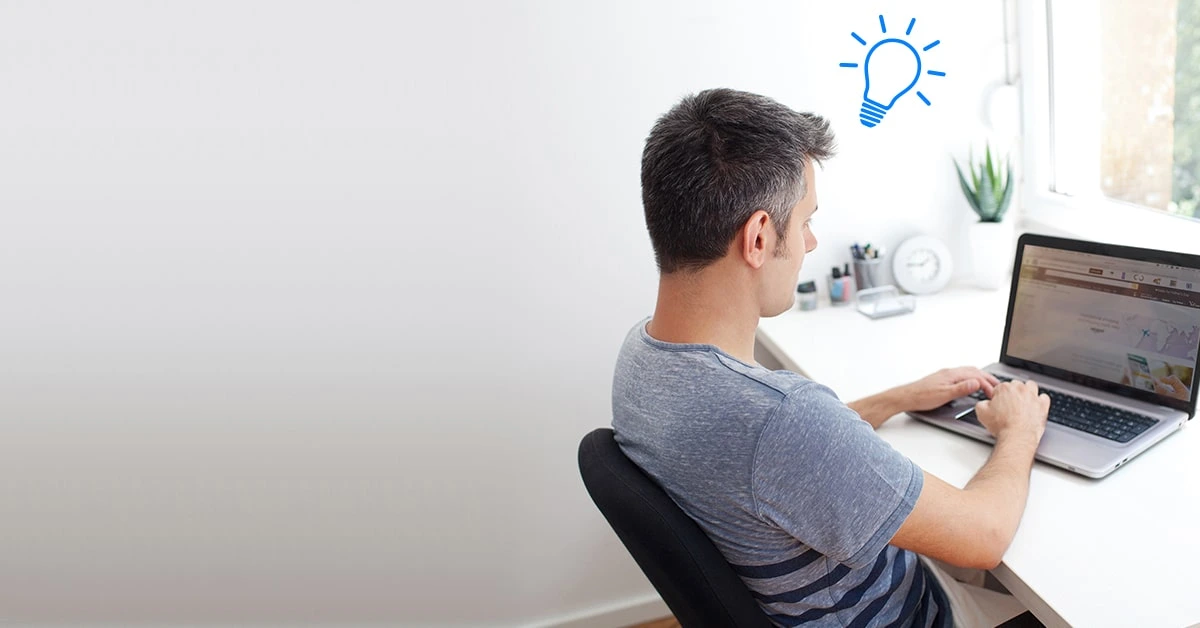 From Product Design to Amazon: A Private Label Process That Will Put You Ahead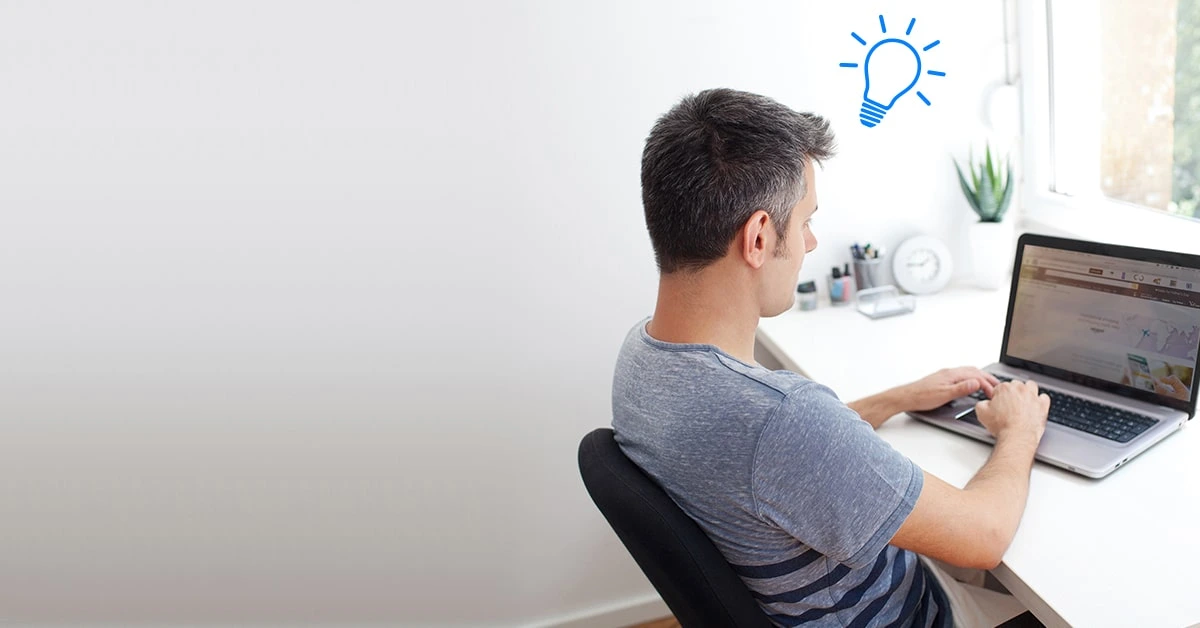 Over the past decade, Amazon has revolutionized the way we buy consumer goods. With just a few clicks, you've purchased an item and it'll show up on your doorstep within a couple days. If you had to guess the total number of products that are represented by Amazon Marketplace Sellers, what do you think that number would be? 1 million? 10 million? 100 million? Put it this way, there's more total products on Amazon than there are number of people living in the USA – over 350 Million! This is a direct result of the boom of the Amazon FBA business. The Amazon FBA business used to be a lot easier. The average person could find an existing product on Alibaba, private label it and sell it on Amazon for a nice profit. Take for example a book light – five years ago you could have ordered 1,000 book lights from some factory in China, placed your own brand on them, and made sales on Amazon for a hefty profit.
In today's landscape, that process has already become outdated. Thanks to Alibaba, the average seller doesn't have a competitive advantage by just taking an existing product and slapping their brand on it. Just type "Book Light" into the search bar on Amazon and your search results will paint the picture a bit better. 10 of the first 15 products that come up on Amazon are the exact same. The main differentiator is price – ranging from $6.99 to $13.99. All things being equal, the average consumer is going to buy the cheapest product with the highest reviews 99 times out of 100. The question now becomes – how do I compete in a marketplace where there's this much competition? The answer – product differentiation!
Competition Has Changed
Another major barrier Amazon sellers have experienced is being pushed out of the e-commerce marketplace by their very own private label manufacturers. After years of watching people create income with their mass-produced products, factories have evolved from producing wholesale items for others to producing sellable items for themselves – doing their own private labeling so to speak. They are creating their own Amazon accounts, manipulating prices to undercut their competition, and are sending these products right to fulfillment warehouses, cutting out the middle man entirely – cutting YOU out.
The only way to get a leg up on both other sellers AND the factory themselves is to create something neither of them have created before. If you're the first to market with the product, you become the trend setter, the profit generator, the leg up on the competition.
There's a company in Austin, TX that continues to do a great job with incremental innovation of an existing product – Yeti. They took simple products – coolers, drinkware and bags – and enhanced their usability through design and engineering. The enhancements they made on their products aren't that much more costly in terms of raw material usage and labor for the factories. They just produced products that solved an age-old problem – how to keep your drinks cold – in a better way than what was traditionally out there. The best part for Yeti – they charge a massive premium to do so. Take a look on Amazon for the average cost of a 10 oz Stemless Wine Glass. Now go to Yeti.com and check out the price of their 10 oz Wine Tumbler. Same shaped product (which means the same shaped mold) enhanced usability – prices almost five to six times the traditional glass version. Now you can type in 10 oz Wine Tumbler in the Amazon Search Bar and see all the knock-offs caused by them setting this trend. The difference – Yeti did $779M in revenue in 2018. The knock-offs didn't.
A New Process
Creating a product from scratch can be a daunting, time and money consuming process. In the world of Amazon/Private Label Selling, the goal isn't to necessarily create a product from scratch. The goal is to create a product that is differentiated enough that it maintains the integrity of something that is already on the market, yet has some sort of enhanced feature to give it that boost over what's currently selling. In essence, following the Yeti model vs. a creating a completely new product. This process is easier to replicate and is also much more affordable. There are tools out there that help with the research of the trend on what's hot and highly searched on Amazon. There are reviews on those products that can help guide you in a direction. The questions remaining are: What's next? How do I even start down the path of this rapid product design/manufacturing? Is this even possible? The answers are provided below in a process that helps ride the wave of the Create and Sell Economy. Welcome to the 2020's.
The Value of Product Development
The first step after identifying a hot product that you can iterate on is to either design the product yourself or outsource this product to a qualified designer and/or a competent engineer. The output of that should be a made-for-manufacturing spec, or a tech pack, or at least a decent rendering of the product you hope to mass produce. If carefully chosen, your design and engineer team should have the necessary programs to create a workable 2D or 3D CAD product spec. One major thing to ensure is that your idea is not protected by any IP (patents). Having a design partner that knows how to navigate this is very important.
The Iterative Product Development Process – Drawings, Sketches, and 3-D Designs
Having a good design process and team is critical for two major reasons. 1. You are able to translate your idea into the same language as any good factory in the world. 2. You've laid out the entire blueprint and detail for exactly how to make the product. If you want to build a custom house, would you try and build that house without an architect and designer? You definitely could, but you would leave the design and construction of the house to the actual builder of the house. The same applies to designing a product. When you put it in the hands of the factory, they are going to cut corners, get the dimensions wrong and ultimately leave you unsatisfied with your product. Sellers who skip this important step and go straight to a factory with their idea but no spec or rendering of the product in hand will spend much more time and money sampling. Samples of new products often times aren't free and take more time since the factory hasn't made this product before. Nailing the design will speed up the sampling process to the nth degree and allow you to control the outcome of your product.
Finding a Factory
The next step is to find a great factory partner. The traditional way of using Alibaba isn't the best route here. Alibaba does a great job of creating a catalog of products to buy that already exist. Remember, this product has never been made before, so the factory won't know the final costs up front. Many factories on Alibaba are also not transparent; they may offer the lowest prices and big promises, but rarely do you know who you are truly working with. The best way to find a good, trustworthy factory is to hire someone you can trust in the country you are manufacturing in. For example – in China it is imperative that you find someone who understands Guanxi – the system of social networks and influential relationships which facilitate business and other dealings. In China, the negotiation process has at least "two goodbyes" before the factory is willing to walk away. This means, the buyer can "walk away" at least twice before the factory will walk away from a deal. Failure to understand cultural differences like that can leave you exposed as a seller. Another important understanding within Guanxi is the notion of Mianzi – or Face. This concept speaks toward maintaining ranking and positioning when interacting with one another. The Chinese want decisive answers from the highest ranking official they are doing business with.
Sampling
Sampling is a very important step in the manufacturing process, especially when you have decided to outsource your manufacturing. Sampling will allow you to examine and approve your product before full production is started. This is the process that will take the most amount of time depending on how much was invested in design. With a good design, there should only be a need for a couple of samples before it's ready for full scale production. Without that investment up front, the sampling process could completely derail your product timeline and lead to failure.
There are two main time sucks when sellers are in this part of the process. The first one is the actual construction of the sample. Since your factory partner hasn't made this product before, there is a lot more time and iteration done by the factory in real time. There will be some tooling and construction changes that are bound to occur. The key here is to work constructively with your factory, have them send you photos along the way. This will keep them honest in terms of time as well as make sure they are creating the product to the specifications. The second time suck is the actual shipping of the sample. This is where it's also valuable to have someone physically in the country you are manufacturing. Shipping within the country is far less expensive and time consuming. If you are able to do so, send it to your trusted team overseas first and have them take photos/videos of your samples to limit the amount of time and cost for shipping. Let them be your eyes and ears on the ground.
Compliance and Quality Counts
Working with the factory to ensure a quality product is in fact delivered is the final yet integral part of creating a new product. It is imperative you are working with a factory and a team that understands the regulations and requirements on consumer goods for resale. For example, a product intended for infants must have tests that conform to ASTM Standards, Cal Prop 65 and suffocation warnings included on the packaging. Electronic products can require the item to be UL listed. All of these tests can be done by 3rd Party CSPC Certified facilities in the country where you produce your products. The key here is to make sure you test the products AFTER the final sample has been approved. The reason for that is – the product tested needs to be the exact same as the product entering the country of final sale. If you don't attack these compliance measures head on, you risk encountering setbacks and ultimately denials at customs.
Once you have met all your compliance requirements, the next step is quality control. A new product hasn't gone through a full production run before, so ensuring high quality it of the utmost importance. While you could spend thousands of dollars flying to and from the factory to check your product yourself, there is a better way. Many sellers and businesses prefer to have someone on the ground that can regularly check in with their factory. Taking pictures and videos of your product against the golden sample is a good way to ensure the production run is ready to launch into the marketplace. This way, you limit your spend, save time, and ultimately achieve the same result – injecting transparency and quality into your supply chain. Without this kind of process put in place, you risk letting your customers purchase low quality or defective product. Over 90% of Amazon users will not purchase an item with less than three stars, so producing a quality product is important if you want to be successful on this platform.
Bringing it all Together
With the right team on your side, taking an idea from fruition to manufacturing to bringing in income on Amazon can be done in six months rather than in two years. The process starts with a necessary investment up front in design. Factories are doers – not creators, so limiting their ability to manipulate the product will pay dividends on both time and money. Next, connect with or hire someone who understands the factory landscape in the country you plan on going into production. Their ability to drive you to a good factory will limit the opaqueness of outlets like Alibaba. They will also allow you to expedite time and save money in the sampling process. Make sure to check quality consistently and have good communication with your factory. This applies both in the sampling and production stages. Setting up inspection checkpoints is a good way to ensure your product is ready for full scale production. Finally, make sure to get your new product tested and compliant for the country you plan to sell it in.
---
Disclaimer
To make our lawyers happy:
The views, thoughts, advice, strategies, and opinions expressed in this blog belong solely to the guest blogger (author of this blog). They do not purport to represent or reflect the views, thoughts, advice, strategies, or opinions of Helium 10, its parent organization, subsidiaries, partners, affiliates, or any other entities doing business with Helium 10.
Given the ever-changing nature of selling on Amazon, sellers should use common sense and consider the relevancy and timing (among other factors) of any information, strategies, or advice that they receive and make the most appropriate choices for their own business. Helium 10, its parent organization, subsidiaries, partners, affiliates, or any other entities doing business with Helium 10 are not responsible for any legal, financial, operational, or any other professional losses or damage that may result from execution of said information, strategies, or advice.
Achieve More Results in Less Time
Accelerate the Growth of Your Business, Brand or Agency
Maximize your results and drive success faster with Helium 10's full suite of Amazon and Walmart solutions.