How to Find the Most Popular Root Words for Top Performing Keywords
Amazon keyword research goes more in depth than many sellers think. Here's how to discover the most common root words from your top keywords!
Originally published on: October 14, 2022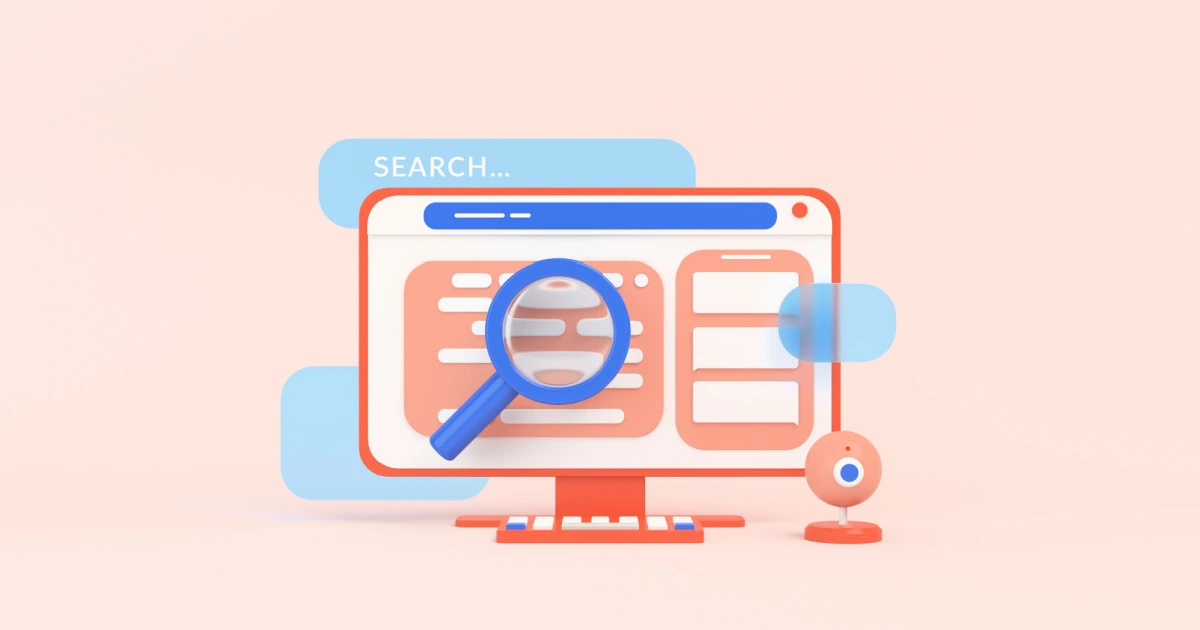 We all understand why it's important to find your top-performing keywords, but what do the most popular root words from those top keywords have to do with anything?
Knowing your most common root words from your top keywords can be incredibly useful, and yet 99% of sellers don't utilize them efficiently. Let's dive into why that is!
Uncovering the Roots
We're going to go to Cerebro, enter a bunch of relevant ASINs within a niche, and click on "Top Keywords." My ASINs consist of gardening tool sets.

If you recall, one of our other strategies was "How to find the top keywords for a niche?" We showed you guys how to do it with this one click, which is the top keywords button. After we click that, we only have three keywords that show up here.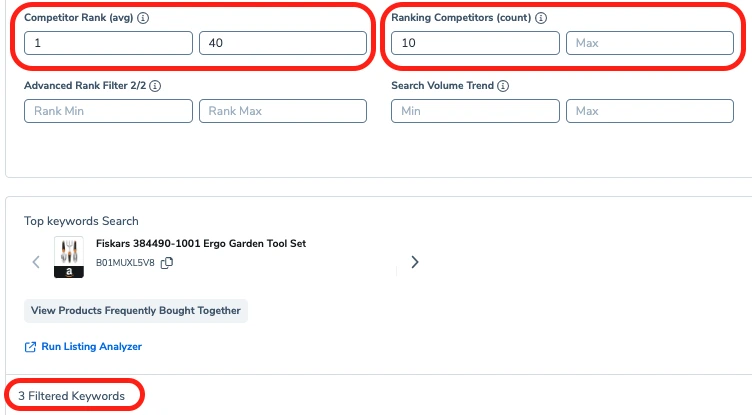 Three keywords aren't going to be enough, so let's widen this out! Instead of ten minimum-ranking competitors, we're going to choose somewhere around four ranking competitors. Instead of having our competitor rank average be between one and 40, we're going to have it be between one and 80.

Our goal is to get a bunch of keywords here, so these filter adjustments we're doing are somewhat random.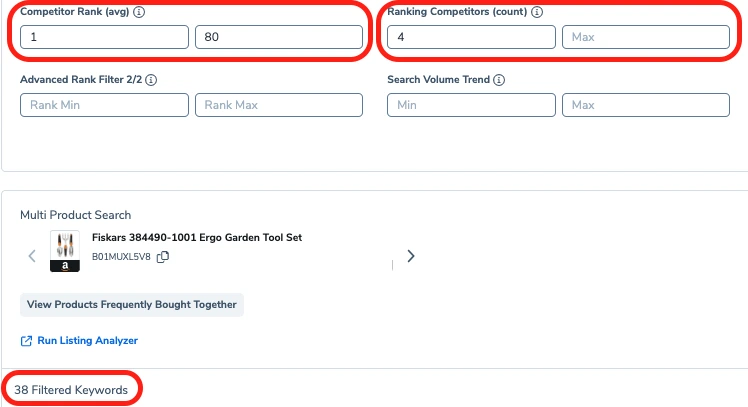 Boom, perfect! We have around 38 keywords now. Keep in mind that when you do it,  the results could be 30 keywords, this could be 60 keywords, it could be 100 keywords, whatever the case is. The number doesn't matter as much as where we want to search, and this is something that 99% of sellers don't even look at.
We're going to search here at the top right of the screen, and we'll see that there is a box that says Word Frequency. What does this mean? This means that out of the 38 keywords we found, this is recognizing the most frequent words and phrases within those keywords.

Some of these keywords have 2, 3, 4, and 5 words, and out of all of those, these are the most commonly occurring root words. "Garden" appears in 16 out of those 38 keywords, "Gardening" appears in 12 keywords, "Tools" appears in eight. The results continue to dwindle, with the other root words only appearing in one or two keywords.

Why is this important? This allows you to be able to see themes and identify trends within top keywords for your product which in this case is a gardening tool set. It prompts you to see that you obviously need to include root words such as "Garden" into your keywords since you could potentially be ranking for 16 of your 38 top keywords just by having that root word in there. Even more, if you include the other top root words like "gardening," "tools," and "shovel"!

This could also inform your PPC strategy if you were looking to find new keywords to bid on. You could create a phrase match campaign and potentially put in your top root words knowing that it'll likely trigger a wide array of relevant keywords you may not have seen before.

There's plenty of opportunity to be leveraged here with this strategy, so would definitely recommend you try this out and see how far down the rabbit hole this takes you.
Everything for your business on Amazon.
Find out more about our products by signing up or speaking with one of our
Customer Success representatives today. With us in your corner, you can enjoy
more sales and increased engagement from your Amazon business.
Chat with a Support Specialist