Selling on Amazon? Three Entrepreneurial Women Offer Their Take on E-Commerce
This conversation about entrepreneurship, e-commerce and selling on Amazon focuses on the unique abilities and strengths that women possess.
Updated on: March 15, 2022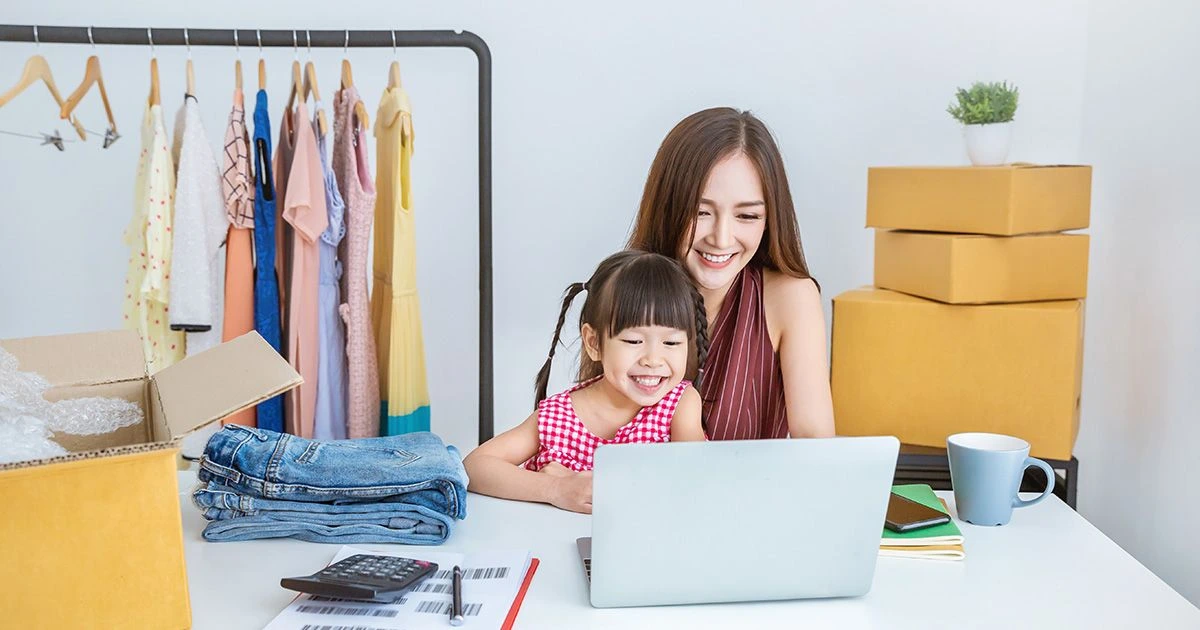 Three Entrepreneurial Women Offer Their Take on E-Commerce
Strike while the iron is hot!
With the new opportunities presented by e-commerce, especially when it comes to female entrepreneurship, this old saying could not be more true.
It's 2020, and even though a woman might still know her way around an ironing board, there's a good chance she's doing much more than just ironing those shirts.
Today's entrepreneurial women are conceptualizing, designing, branding, marketing, selling and shipping them, all while reaping the profits for themselves.
The e-commerce space is full of noteworthy women with a mindset for business who are driven to succeed. With this post, we're taking a look at three prominent women who have made a name for themselves by seizing the opportunity to build their own businesses and developing them into the brands they are today.
Anne Ferris
Anne is a former-lawyer who worked for one of the world's top-grossing law firms. Anne was making a 6-figure salary, all the while putting her happiness on hold. Battling high-stress on a regular basis was not the life Anne wanted for herself or her future.
Today, Anne is living in paradise amidst the Costa Rican jungle and continuing to scale her Amazon business, which was a success from the start. "Marketer" is not how Anne would describe herself, but would she use the term "innovator"? Most definitely!
Cara Sayer
Cara always had an entrepreneurial spirit and got the inspiration for her first product after the birth of her daughter. She started the brand, SnoozeShade which became a hit among celebrity moms and the royal family.
SnoozeShade is a stroller cover that protects babies from the elements while out and about. Cara does more than just conceptualize her products, she also designs all of them. After creating a best-seller on Amazon, she set her sights on the big box stores.
Stephanie Jo
Stephanie, a wife and mother of two wanted more out of life and her checking account. While the 9-5 paid the bills, Stephanie discovered that casting a wider net on the Internet in the form of Amazon selling could be quite profitable.
Gathering inspiration from Etsy and Pinterest, Stephanie also utilized Helium 10's Xray tool to help find the perfect product. Stephanie found herself coming up short and leveraged these resources to create her own product and wo-manifest her destiny.
Stephanie now spends her time on product development, correspondence, and ad campaigns, all while learning how to push the envelope even further.
What surprised you most about e-commerce and selling on Amazon?
If the recent state of the world has taught us anything, it's that e-commerce and selling on Amazon is unpredictable and full of surprises. So what has surprised these entrepreneurs the most?
For Anne, it's the expansiveness of the platform that fascinates her the most. "It's crazy to think that over 50,000 women have used my products!" Anne loves that her business provides an avenue to connect with her customers and build a relationship with them through product release and content on social media. The reach is as high as it is wide, "there is no ceiling with a physical products business online. You get what you put into it and the sky really is the limit if you're willing to be creative and put in the work."
Cara seconds that notion, as she is surprised at the immense amount of growth she has achieved, "it's just amazing how you can grow globally so easily – versus the old-school ways of international distributors of traditional retail."
Anne Ferris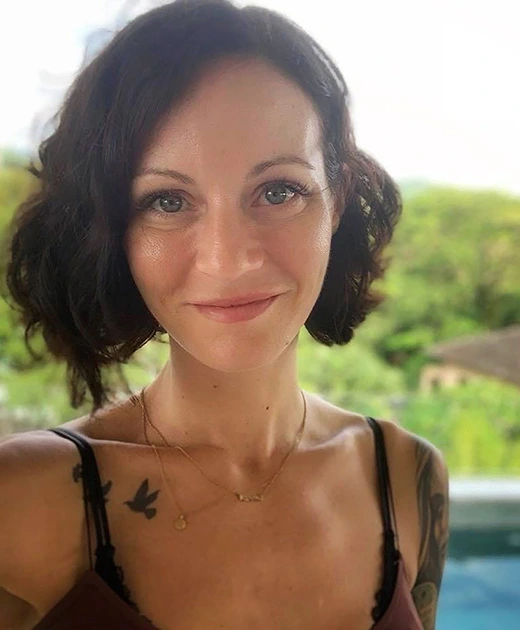 Are there any advantages to being a woman in e-commerce?
While the e-commerce space is an equal playing field overall, one aspect the women could all agree on that gave them an advantage was their intuitive customer service skills. "Since most buyers on e-commerce are women, it gives us the unique ability to know our buyers," commented Stephanie Jo.
Cara believes their creative, more personable sides and aptitude with marketing and social media also give women an edge. Still, those roles aren't carved into stone.
From her experience she has seen some women thrive in the technical aspects, while male counterparts find great success diving into the creative aspects of the business. Then, instincts kick-in and that's where Anne says women naturally tell more meaningful brand stories and bring authenticity to their business; "Women tend to be more nurturing than men, we care more about our customers. We can offer a spectacular level of customer service and build really strong relationships with our customers."
Looking back, knowing what you know now… What advice would you give to yourself as an aspiring entrepreneur?
As they say, hindsight is 20/20. When asked what advice the women would have given themselves back in the day, Cara advised keeping her eye on the prize. When she launched her product 10-years-ago, it was all about brick and mortar stores rather than e-commerce.
The landscape of selling is much different today, but the sentiment remains the same: "I think the best advice to the old me would just be to say, 'You will get there. It won't be easy, but you'll get there.'"
As females we are naturally critical thinkers, but overthinking our next big move can actually hinder the process. Knowing what Stephanie Jo knows now, she would tell her former self to start her business sooner and stop contemplating if e-commerce was right for her.
On the flip side of critical thinking, Anne would tell herself to get down to the details! Her experience has taught her it's better to get it right, than get it done faster. Anne recalls being exhausted by all the details when she first started out and admits to taking shortcuts when she could. "I just didn't want to take the extra time to make it perfect. I learned that it takes longer to go back and fix mistakes than it does to do it right the first time.
Anne now credits her success to the diligence with details – going the extra mile is what makes her products stand out!
Cara Sayer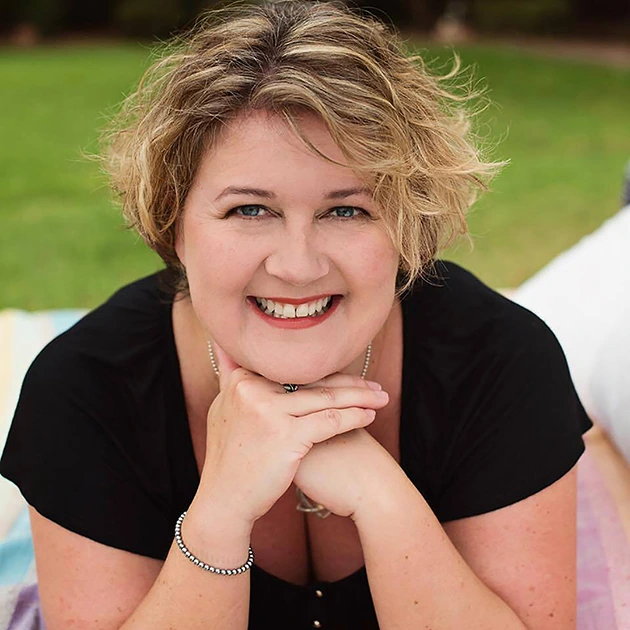 The future is female! Where do you see e-commerce headed within the next five years for female founded or led businesses?
In the post-coronavirus era, Anne believes e-commerce is going to become a way of life for many. "Get in and get in now! In the post-coronavirus era, people are not going to want to shop in big malls. Convenience shopping will all be done online.
There are so many opportunities right now. I also think the market online for boutique, higher-end brands is growing. Let's face it, women do 90% of the shopping. With the explosion of Instagram and Etsy, people are starting to look for beautiful, unique products online and they want to support small brands with a message they believe in. I think women are better at catering to this market."
Stephanie Jo sees e-commerce growing immensely and agrees that in-store shopping represents the past, more than the future. "Women are amazing at running companies as long as they believe in themselves. As women hear of other women doing it successfully, I think it will encourage them to take the risk. I also think that women are their own worst critics and their own fear is what stops them from taking leaps of faith!"
The freedom and flexibility that e-commerce provides is only going to increase its appeal over the next five years, especially for women with kids and families. "It's a great fit for women as it's easy to access, can be done leanly to start with and you can do it all from home. I love the freedom my business gives me as I can work from anywhere in the world."
Stephanie Jo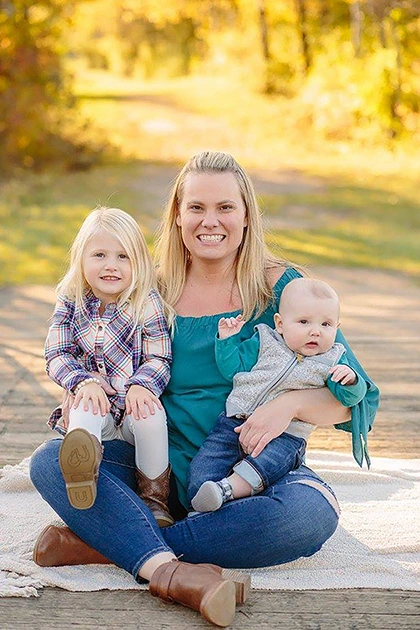 What advice would you give to other women starting out with their own businesses?
When it comes to women supporting women, I have never seen a movement stronger than women in e-commerce coming together and encouraging one another's success. Here's the advice Anne, Cara, and Stephanie Jo offered to aspiring female entrepreneurs and those just starting out in e-commerce:
Cara Sayer: "If you have children (and don't have a partner who carries the load equally), then don't feel guilty about the fact you will not be able to be a full time parent and run a business without it having some impact on your capacity. Despite what many Facebook campaigns claim, running a successful business (Amazon or not) takes time, energy and focus. Running a business is like riding a seesaw – sometimes you are up on the family side and sometimes down – sometimes up on the business and sometimes down. If you don't have children, then my advice is non-gender specific – make sure you have enough cash behind you as running a product-based business is cash-hungry. Be prepared for it to take time to grow."
Stephanie Jo: "I think it is important to learn from many sources how to go about selling on Amazon and E-commerce. Don't just take one course and do only what they say. Listen to multiple people's experience and merge them together to do what works best for you."
Anne Ferris: "The first thing I would say to women starting out in e-commerce is to just do it! Believe in yourself and make the decision to push forward and succeed no matter what. I think we can sometimes second guess ourselves because women tend not to be as loud and proud as men. Let's change that! Make some noise ladies! The second thing I would say is to build your brand right from the start. Work hard to make your marketing materials, products and photos beautiful. Get clear on your goals and your message and share those with your customers through your branding."
This conversation about e-commerce and selling on Amazon has focused primarily on the unique abilities and strengths that women possess. One of the best things about this entrepreneurial sisterhood is the way that the Amazon (and greater e-commerce) selling communities pull together and support one-another.
Whether it's online meet-ups, Amazon seller conferences, or webinars, women will find helpful mentors, and competitors more than willing to offer a helpful tip, or needed piece of advice.
At Helium 10, we want to do our part in supporting your selling journey. If you need selling software you can try us out for free, here.
To connect with our Facebook community of sellers, click here.