Discover Which Keywords Top 3 Clicked Products Are Weak On
Learn which keywords the top 3 clicked products are weak on to help optimize your product listing increase your chances of ranking higher in search results, and ultimately lead to more sales and revenue for the bottom line of your business.
Originally published on: May 24, 2023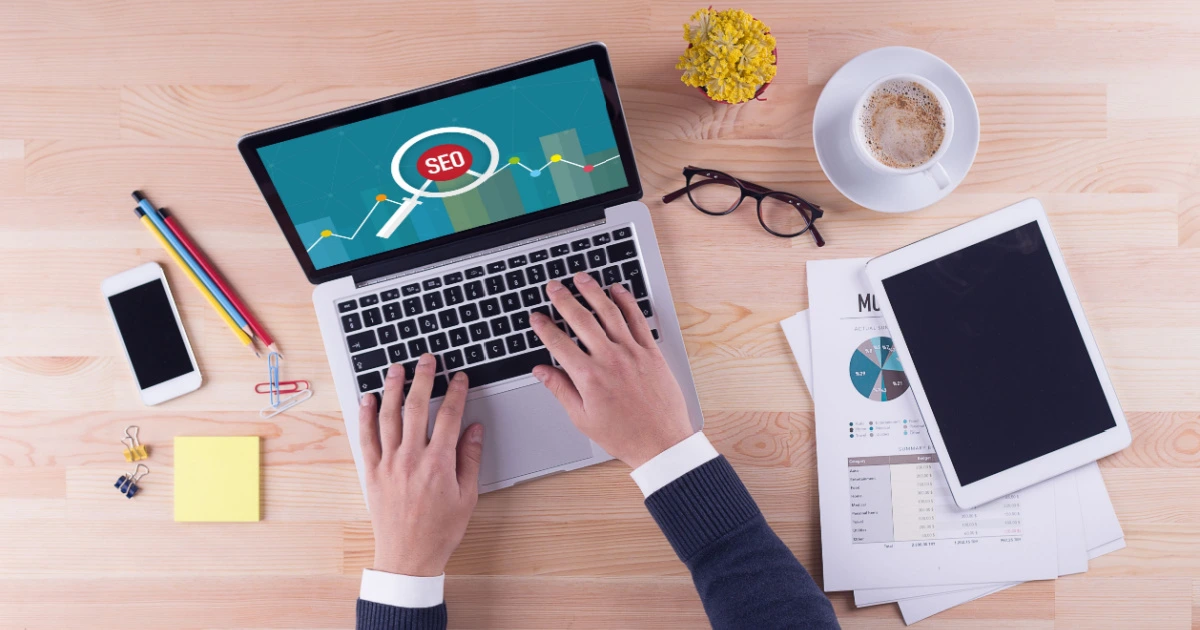 As an Amazon seller, identifying the right keywords can be crucial for the success of your business. By using the right keywords, you can ensure that your products appear in front of your target audience and increase the chances of them clicking through to your product listing. However, it's not just about using the most popular or highly searched keywords. It's also important to analyze your competition and identify areas where you can gain an edge. Of course, one way you can improve your chances of your products being seen and clicked on by potential customers is by employing targeted Amazon PPC ads. However, another underrated way to do this is by identifying keywords that the top 3 clicked products are weak on. By doing so, you can optimize your product listing and increase your chances of ranking higher in search results, ultimately leading to more sales and revenue.
In one of my last blogs, we talked about how to find which keywords the top-clicked products are dominating. Let's talk about how you can discover which keywords the top three click products are weak.
Opening up Cerebro, take the ASINs of a handful of relevant, competitor products and input them into your search panel before clicking Get Keywords. One of the filters provided is ABA Top 3 ASINs Total Click Share. You can input a minimum and maximum percentage you would like to see.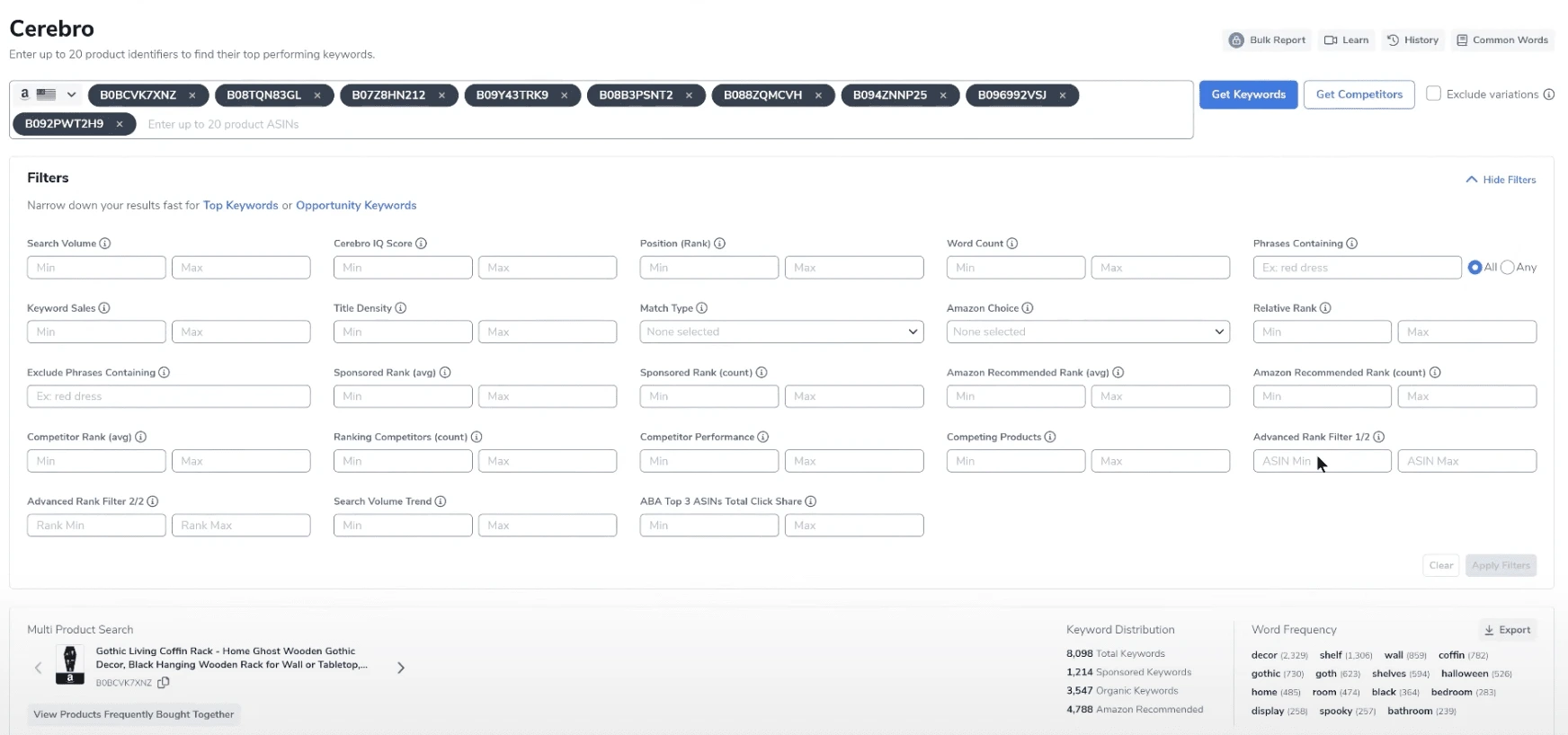 To show you an example, take a look at the following screenshot. We inputted a minimum of 500 for search volume to sustain demand and a minimum of 1% with a maximum of 12% on the keywords that populated by our coffin shelf.
The results returned three keywords:
Halloween Bathroom Decor
Office Desk
Wall Decor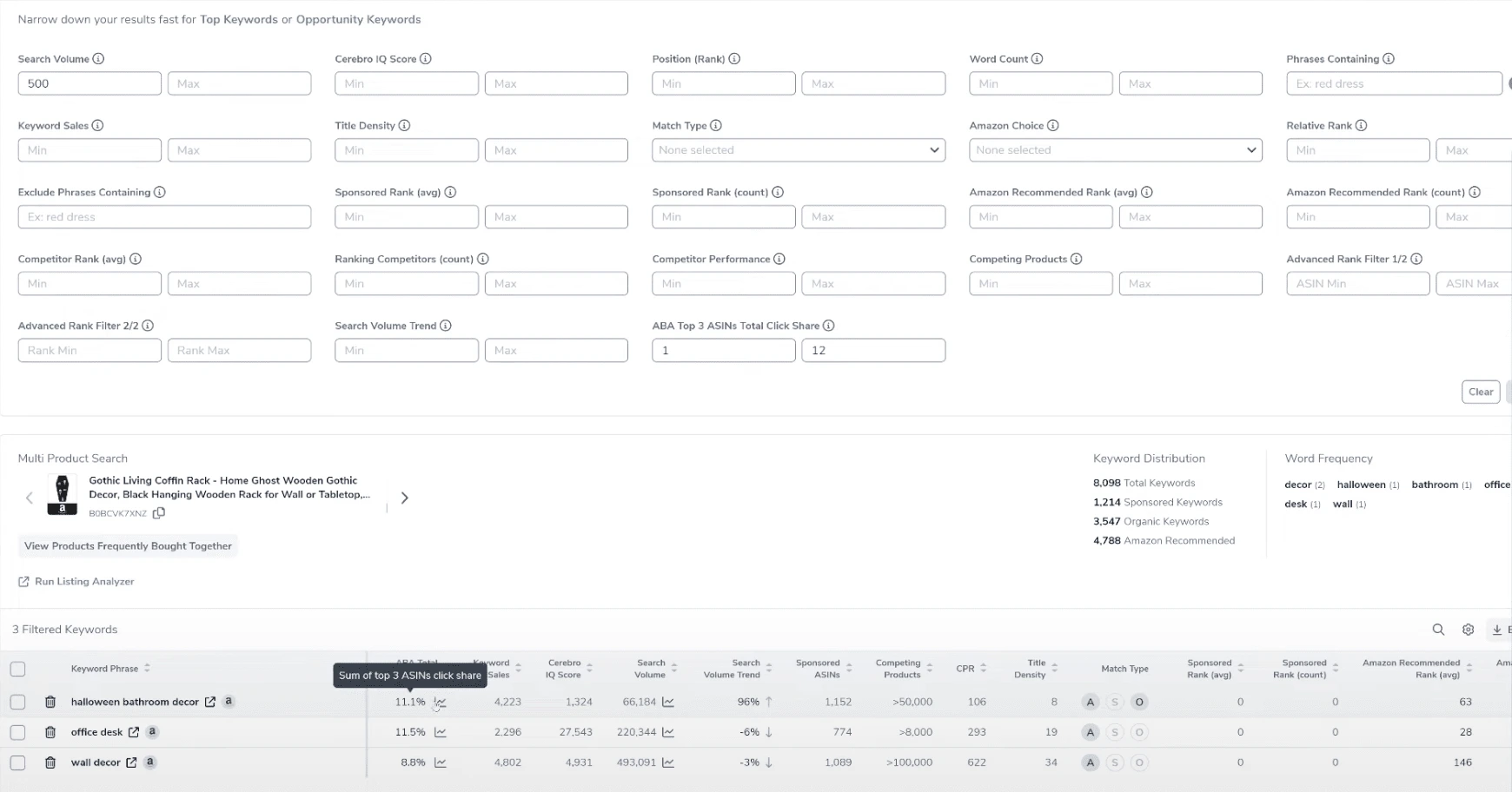 The top three clicked products only made up approximately 9-11% of all of the clicks on these returned, more generic keywords.
Alternatively, you can certainly input a much higher percentage for ABA Top 3 ASINs Total Click Share requesting to see keywords where at least 75% of the clicks are attributed to the top three clicked products.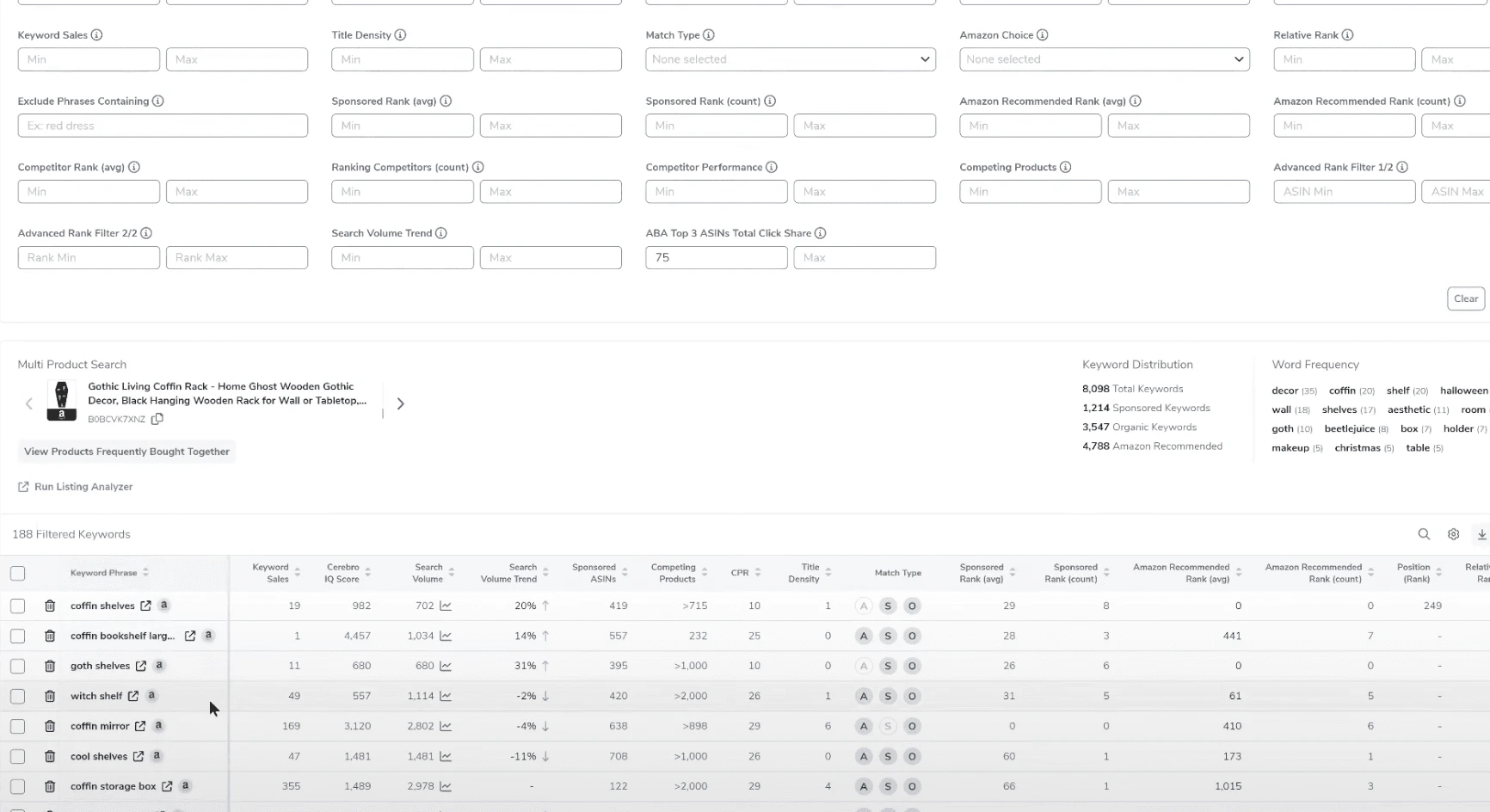 When 75% is keyed in as a minimum, 188 filtered keywords are present as options for the coffin mirror. Coffin mirror is a keyword that was searched for an average of 2,800 times per month and the top three clicked products made up 75% of all of the clicks.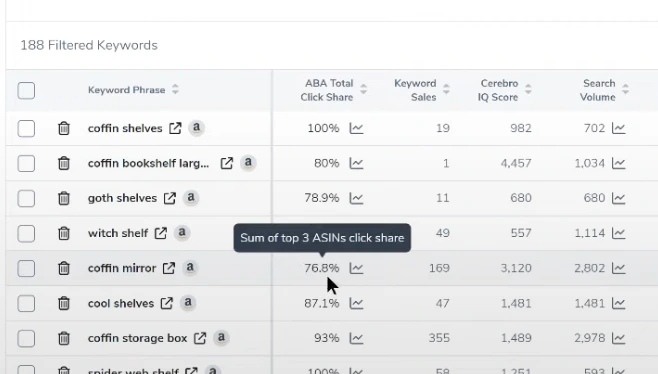 Accelerate Efficiency with Insights Dashboard
The all-in-one customizable dashboard for sellers and brands, designed to accelerate decision making through the centralization of data, insights, and action. A bird's-eye view of your business with personalized suggestions to unlock growth.
Learn More about Insights Dashboard