Lost at Sea – Why Many Amazon Sellers are Thinking About Cargo Insurance
Do recent lost shipping containers have you sweating? Cargo insurance is one key thing online sellers overlook when importing products by sea.
Updated on: March 15, 2022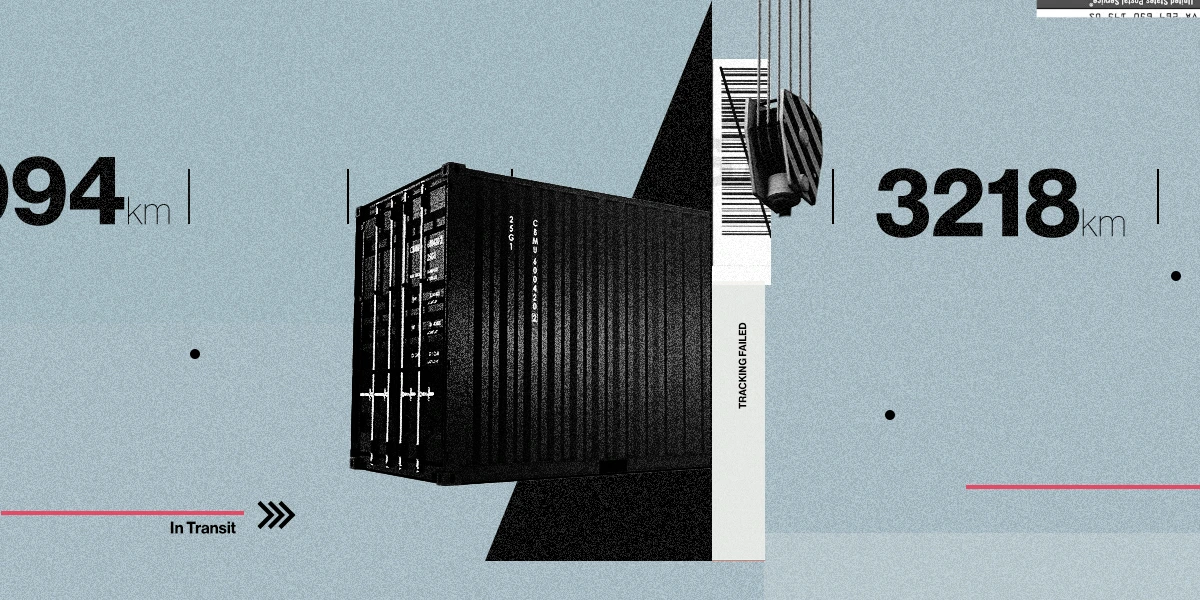 The responsibilities of online e-commerce sellers are endless. However big or small your business is, you have products to source for, stock to manage, suppliers to deal with, customers' queries to attend to, and that's just the beginning.
With so many items to check off your to-do list, one crucial thing that can (and often does) slip through the cracks when importing goods from international suppliers is cargo insurance.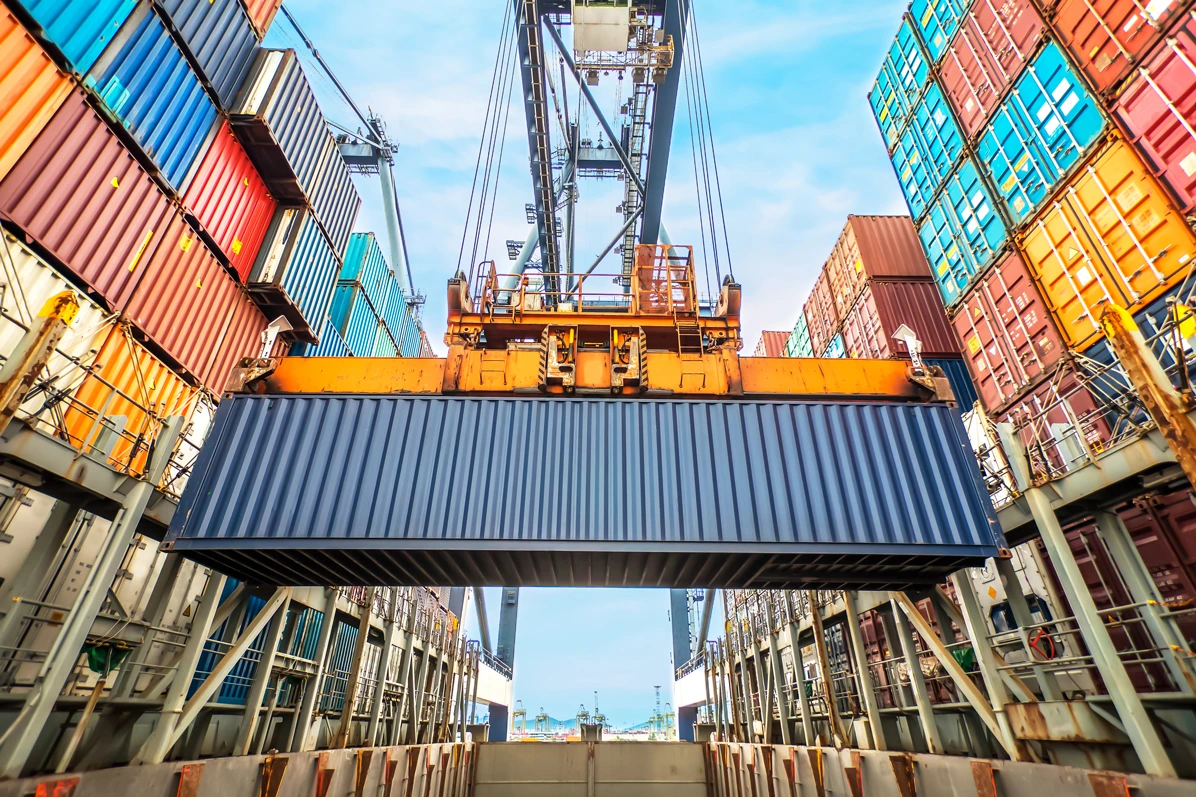 Whether that's because it's not on your list of top priorities or simply forgotten, it can become a costly mistake if (and when) things go wrong.
Importing stock via ocean freight shipping is, by and large, a very hands-off experience. A lot – and we mean a lot – can happen from the moment your goods are picked up at your suppliers' warehouse overseas to the moment it arrives at yours.
Plus, keeping in mind the potential wrath of the oceans, it only makes sense to have marine cargo insurance to cover yourself.
In this post, we'll talk about:
The concept of general average
Recent shipping container losses at sea
The importance of shipping insurance
The costs of shipping insurance
The risks you face when handling ocean freight shipping without insurance coverage.
What is General Average?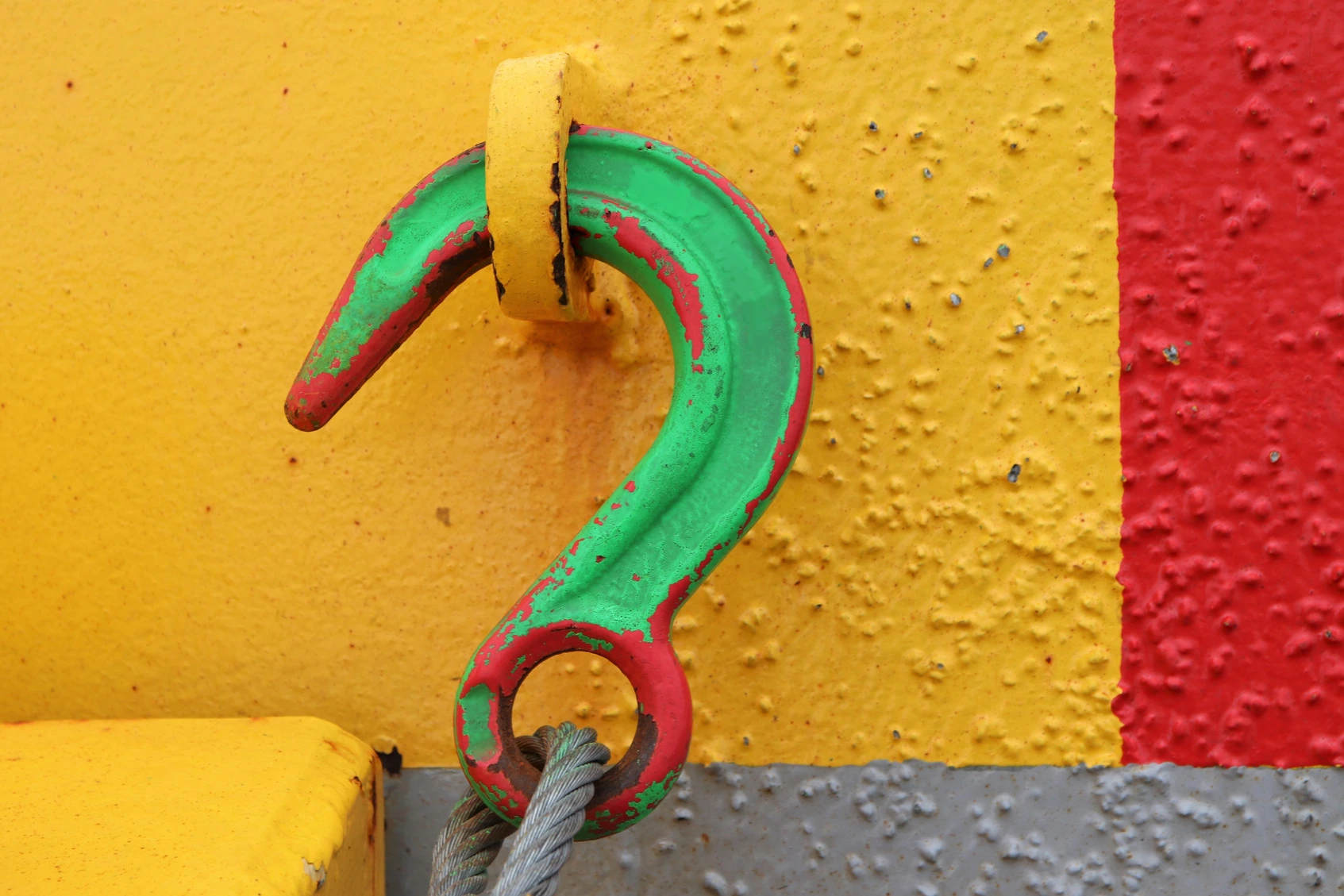 Before we get into liabilities and cargo insurance costs, there's an extremely important concept to know about in maritime shipping: general average.
General average is a legal maritime clause and has proven to be divisive among cargo owners. Whether you end up loving it or hating it depends on which side of the equation you're on when marine accidents happen.
In simple terms, when accidents occur at sea, shipping lines can choose to declare general average. This obliges all cargo owners who have merchandise on board the vessel to pitch into financial compensation.
Here's the contentious part: This is regardless of whether your cargo is completely damaged (or lost), only partially damaged, or is sitting fine.
General Average Example
Let us paint you a clearer picture.
You're a small Amazon seller importing two pallets worth of cargo that's shipped in a shared container. 9,000 other containers are on board. Heavy waves hit and 2,000 containers are lost. With a stroke of luck, your container isn't among them. And your goods, thanks to top-class packaging, remain in perfect condition.
The ocean carrier declares general average. You're now legally obliged to fork out money and pay your part for the financial damages incurred by both the cargo owners whose merchandise was damaged/lost and the shipping company.
Though general average declarations are fairly uncommon, especially considering the number of vessels that set sail from ports every day, the potential legal and financial repercussions certainly warrant attention.
How Many Shipping Containers Are Lost at Sea?
Short answer: 1,382 per year, according to the World Shipping Council's latest estimate.
But this is only an average, and the past few months are proof that containers can and do get lost much more frequently.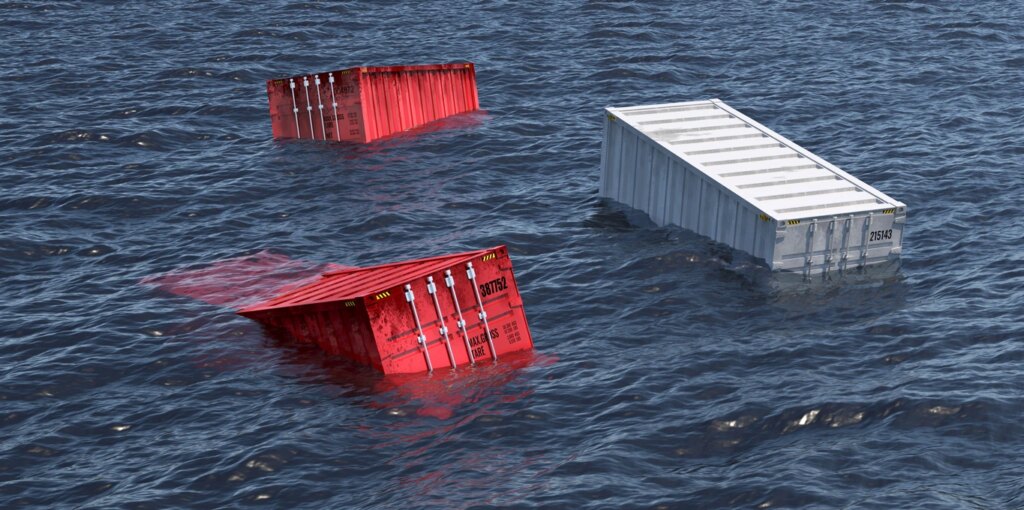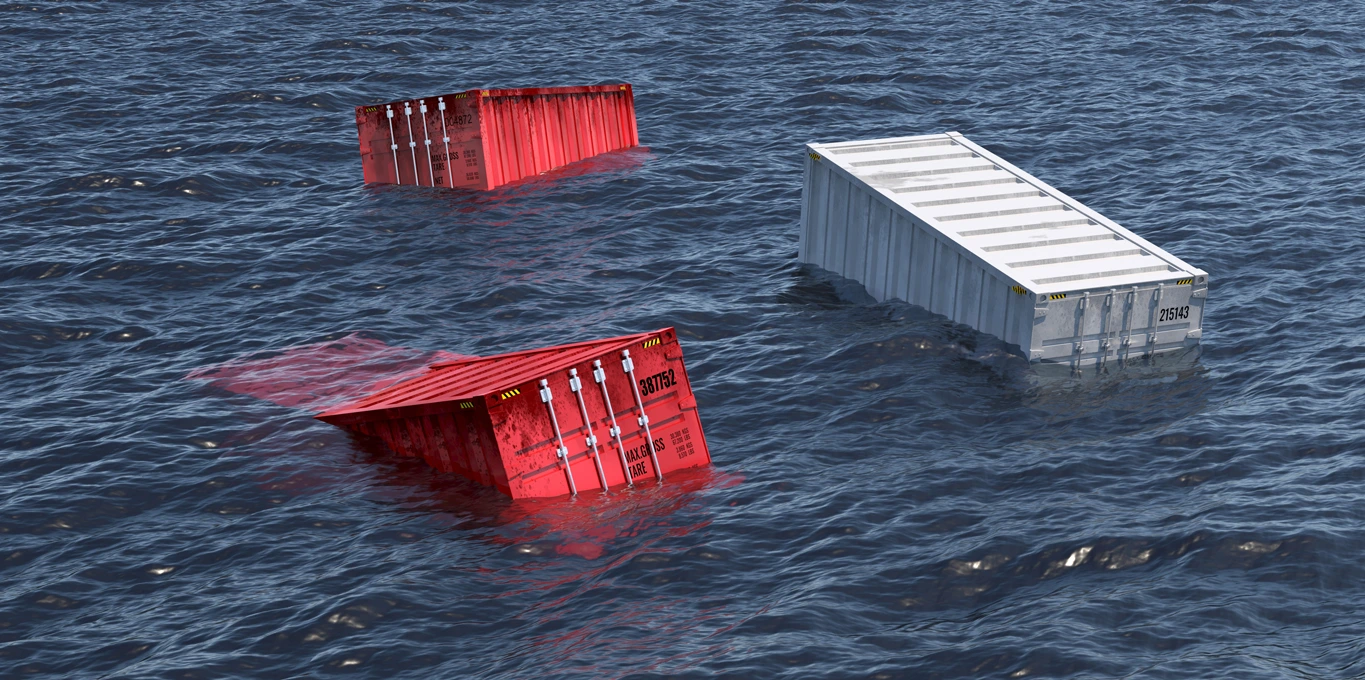 From November 2020 to February 2021 alone, over 3,000 containers have been lost at sea.
The more notable losses are:
February 2021: 260 containers lost en route from Xiamen to Los Angeles
January 2021: 750 containers lost en route from Xiamen to Los Angeles
November 2020: 2,000 containers lost en route from Yantian to Long Beach – analysts say cargo insurance claims from this incident could surpass $220 million
Shipping Containers Lost at Sea: Liabilities
Why is marine cargo insurance important? This requires understanding the sort of damages and compensation you face if your cargo is lost or damaged at sea.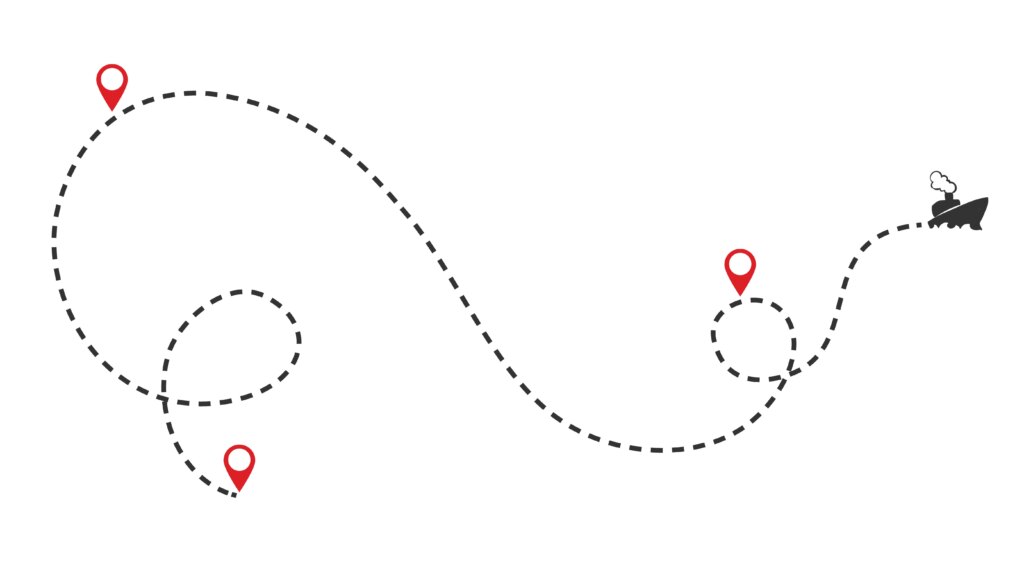 Shipping lines are legally liable for shipments traveling on their vessels – to a limited extent. Set at $500 per package (container), compensation is insubstantial, to say the least.
If you've engaged the services of a freight forwarder, you can also expect limited compensation from them. Under standard terms and conditions, you'll only be compensated $2 for every kilo.
To err on the safe side, we advise you to invest in a comprehensive cargo insurance. Not only is it affordable, but coverage is also extensive, protecting you from damages sustained from loading or unloading, bad weather, piracy, and more.
Cargo Insurance Costs
So, how much does cargo insurance cost?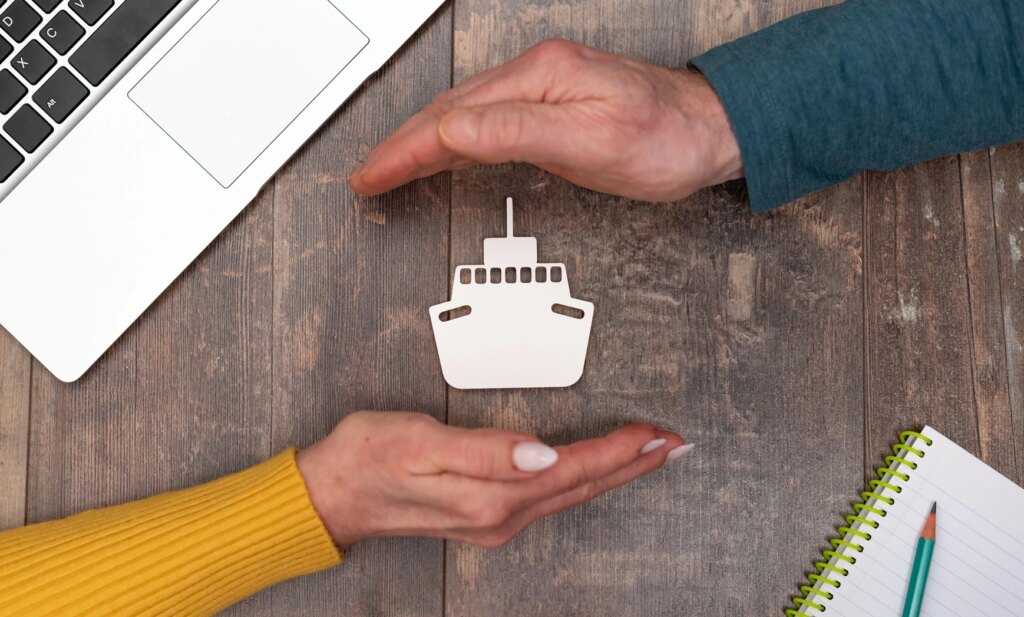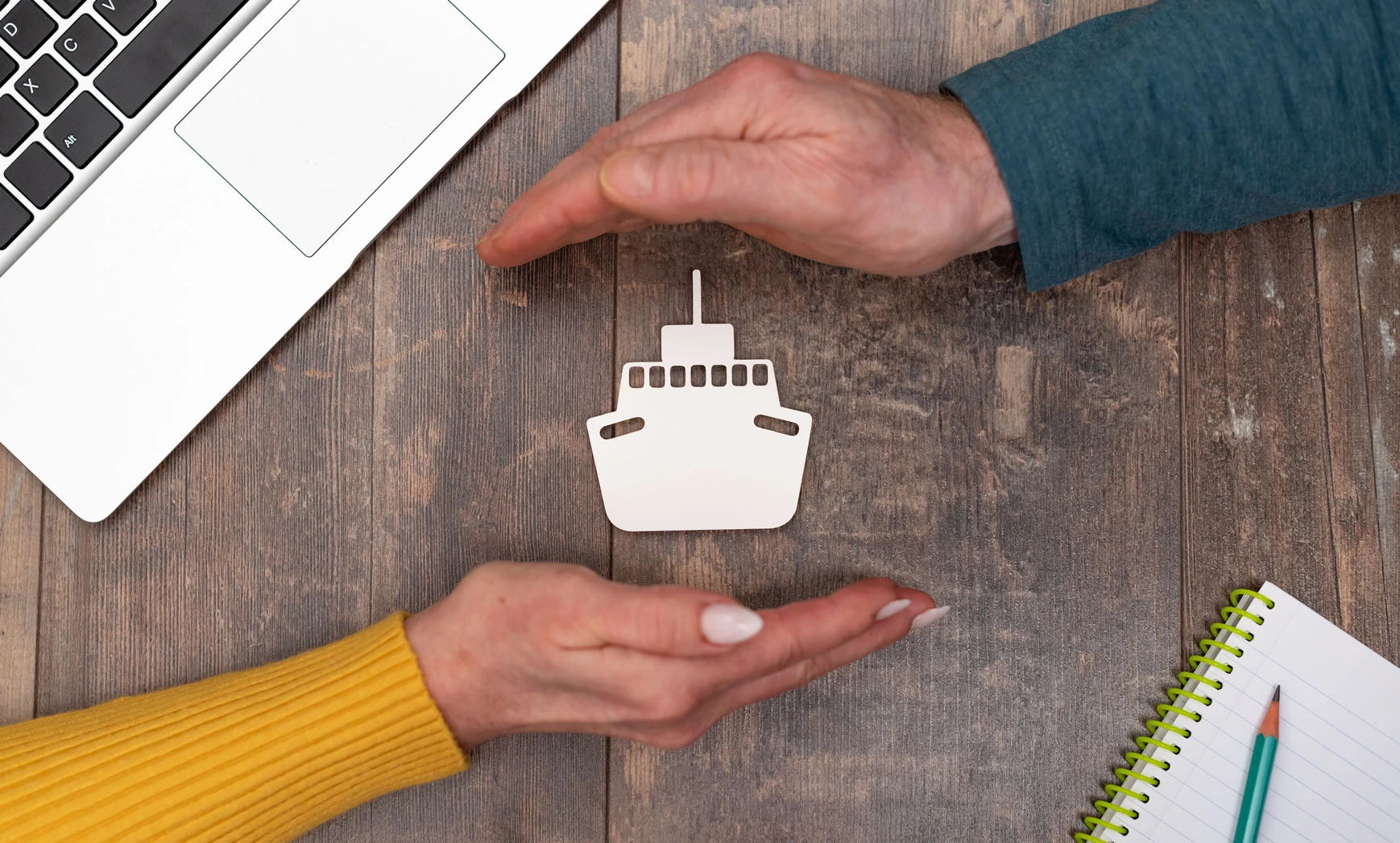 Cargo insurance costs are generally calculated as a percentage of the cargo value. As a rule of thumb, the larger the value and the volume of the cargo, the lower the applicable percentage.
For instance, smaller sellers can expect to pay around 0.5% to 0.65% of the (declared) value. In comparison, high-volume importers pay around 0.2% to 0.3%.
General Average in Insurance
When purchasing shipping insurance, make sure you're covered for general average.
General average claims can easily run into hundreds and thousands of dollars – a substantial amount of money for small sellers. Financial headaches aside, the legal implications and the hundreds of stakeholders involved means it can take months or even years before it's resolved.
Also, the shipping line has the right to withhold your cargo until you've paid, the value of which could end up being higher than that of your cargo.
General average coverage isn't something we'd recommend you skimp out on as the price you may end up paying without it is simply not worth it.
So, Do You Need Cargo Insurance?
Yes, you do.
As the age-old adage goes: Prevention is better than cure.
And ocean freight shipping is certainly no exception.
Cargo insurance coverage gives sellers something very important during an inevitable shipping crisis: options. Not to mention affordable peace of mind when things are otherwise smooth sailing.