How to Get Better Sales with Amazon Product Targeting Ads
Helium 10 can help you improve sales by finding the best keywords and ASINs to target when using category and product targeting in Amazon ads.
Updated on: November 12, 2019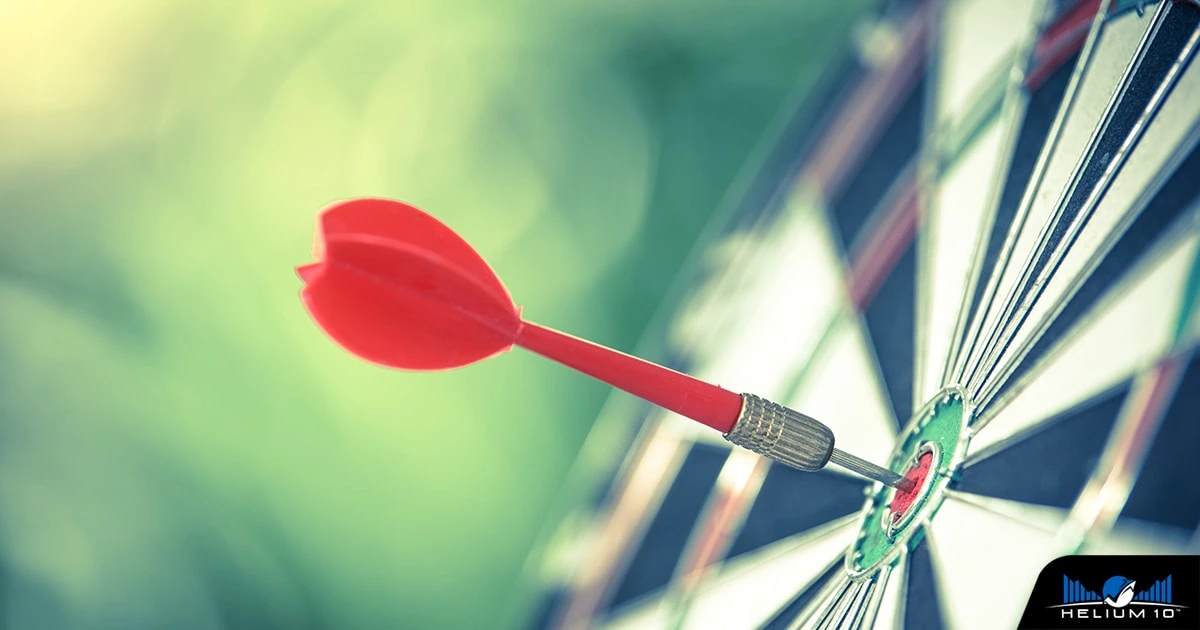 Using Product Display ads on Amazon can let you target specific products, categories, and more–Helium 10 can help you find WHICH things to target.
Amazon has updated it Product Display Ads feature by adding the ability to create Amazon product targeting ads that can go after specific products via their ASINs, product categories, product pricing, and more.
With this new ability, Helium 10 can help users improve their sales by finding the best keywords and product ASINs to target for advertising on Amazon.
Why You Should Employ Product Targeting Ads
If you have ever attempted to run an advertising campaign to improve sales for your product listing, you're probably familiar with the traditional keyword-centric approach. Up until recently, sellers were limited to employing ad campaigns in Seller Central that focused on search terms only.
In its recent update, Amazon granted sellers the ability to go beyond just keyword targeting. Additional choices have been added so sellers can employ a marketing campaign that capitalizes on the power of leveraging shared product categories and similar individual products.

Product targeting via the Product Display Ads tool gives sellers a more precise opportunity to direct advertising for their own products on similar product listings that may be ranking higher in keyword search rankings.
For example, let's say you are trying to compete in a product niche where your daily budget is insufficient for dominating the top keywords via typical Amazon PPC. Targeting specific products or an entire brand with your ad group may be a much more efficient use of your advertising dollars because buyers can see your product display ad on a high profile listing that is relevant to your own.
Options for Amazon Sponsored Ads Product Targeting
The options for creating Amazon product targeting ads include the following:
Sponsored products ad by ASIN or brand – The "Target Specific Products" option allows you to put product display ads prominently on the same page as your top competitors' listings so you can capitalize on their high traffic and possibly divert their customers to your own listing. For example, if you are selling a leather iPhone case, you can place your campaign ads on your top competitor's listing for leather iPhone cases. Additionally, you can target that competitor's whole brand line of iPhone cases.
Sponsored products ad by product category – The "Target Related Categories" option allows you to place your product search ads on listings of products that may be similar to yours but also indexed within the same category. For example, search queries for "iPhone charging cord" can include your ad for your iPhone leather case because they both may be indexed in the "Cell Phones & Accessories" category.
Sponsored products ad by price – Using either of the above Product Display ad options, you will be able to establish a price point range that you would like to target. For example, if you are looking to offer an iPhone leather case of similar or higher quality, but at a lower price than your top competitors, you can elect to target similar products that are relatively similar in price.
Sponsored products ad by star rating – This option allows you to target products that have a particular star rating on Amazon. For example, you may want to target similar products or brands that get decent traffic but have low star ratings. Using this strategy, you can attempt to attract customers by offering a higher quality item.
Sponsored products ad by negative keywords targeting – By choosing the right keywords to exclude from your product targeting efforts, you can ensure that your ad campaign only targets products that are most profitable for you while avoiding any irrelevant products or brands. For example, you may want to exclude keywords that possibly have a high search volume, but a low conversion rate.
How Helium 10 Can Help
Helium 10 offers a few tools that can help you decide which products are best to target using the Target Specific Products and Target Related Categories features in the Product Display Ads tool in Seller Central.
ASIN Grabber
Under the Helium 10 Chrome Extension umbrella of tools, ASIN Grabber allows users to quickly pull up the top 120 or so products ranking for particular search terms on any given day. This tool allows you to quickly assess which products are ranking the highest in your niche and product category for creating Amazon product targeting ads.
Cerebro
With the ability to reverse engineer crucial information about competing products, you can use Cerebro to take a sneak peek at product listings results from ASIN Grabber to see if they share enough commonalities that are prime for product targeting.
Black Box
If you want to find more products and brands to target with Product Display ads, use Black Box to search Helium 10's database of over 45 million indexed products on Amazon to discover more opportunities for placing your Amazon product targeting ads.
Have more questions about how we can help with your product targeting efforts using the Product Display ads in Seller Central? Let us know in the comments below!
New to Helium 10? Be sure to SIGN UP for a FREE account to start experiencing the power of our Amazon seller tools today!