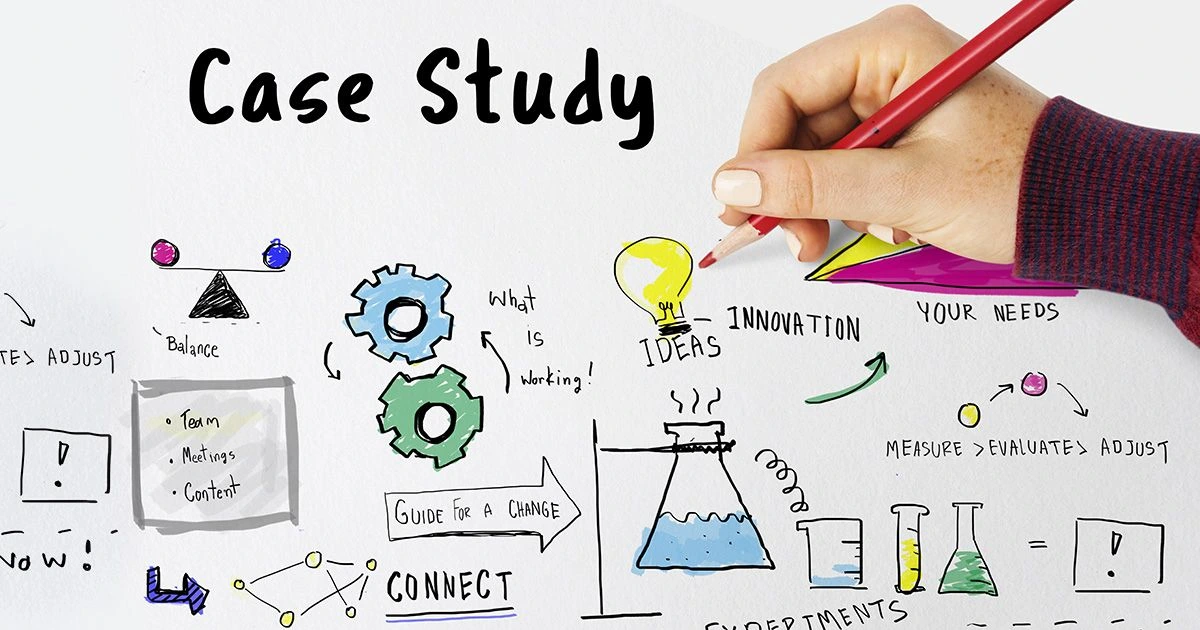 Project X Withdrawals? Bradley Has Another Mini Product Launch Case Study for You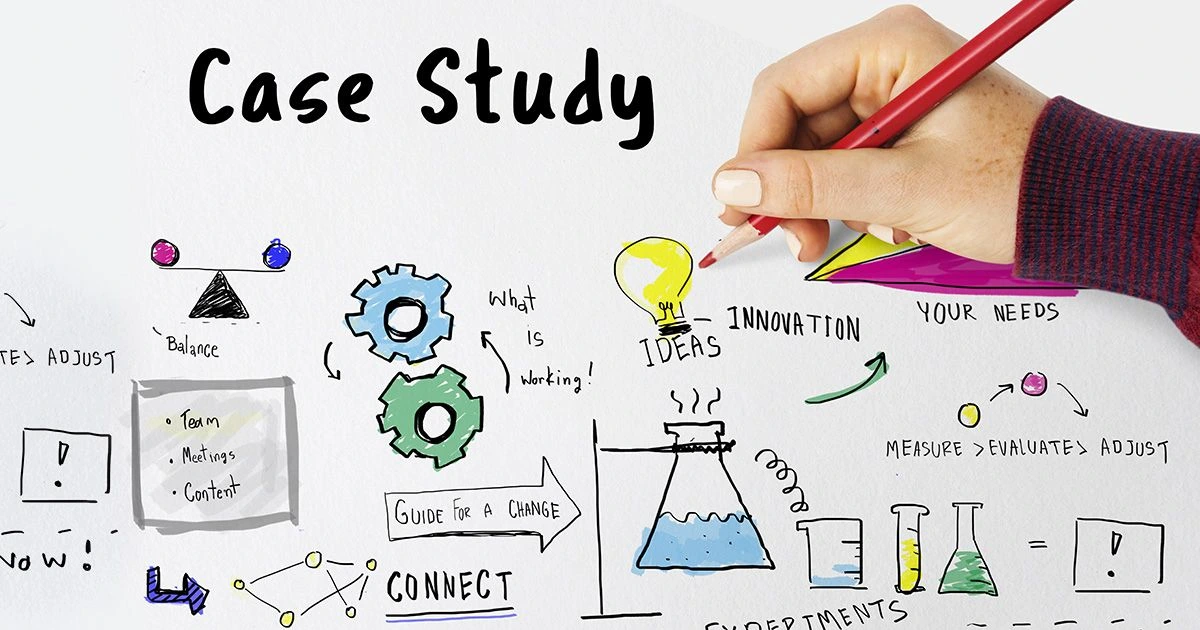 It was time to get back to my roots.
I missed the nitty gritty.
For a long time, my connection with Amazon was through my work as a listing optimization and launch specialist who was known for getting products to page one.
I've launched hundreds of products for companies both big and small and I miss it.
These last months, Tim Jordan and myself have been knee-deep in our Project X case study that we've created for Helium 10. It's been great to have the opportunity to get back to one of my favorite parts of e-commerce.
In this post I'm going to walk through a case-study that I've developed to take a closer look at how a little hard work, creative thought, and Helium 10's tools can combine to get a product to page one on Amazon.
First, a little back-story. A while back, a former co-worker and Amazon consultant approached me about helping his client figure out why sales had tanked for one of their products. I told them as I tell everyone who wants me to consult for them that I don't have the bandwidth to do that anymore due to Helium 10 consuming my life!
Unless . . .
What if they would allow me to experiment on the listing, PLUS be able to publicly share the results with people as an educational exercise.
Then, I could have my (Amazon product optimization) cake, and eat it too. More on that old project in a little bit.
Last month, I was approached again by that same company and was asked if I'd be interested in helping launch their new product. I again said that as long as I could do a case study for Helium 10, I'd be happy to do it from A to Z.
An Amazon Product Case Study Begins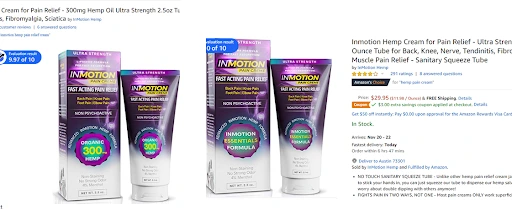 Eagle-eyed followers of Helium 10 might recognize the brand I'm working with. I previously used one of their other products in a report highlighting how a product can be left behind by a changing marketplace if sellers aren't constantly monitoring both their products and the selling environment.
In that case, the hemp cream had always been marketed as containing 300 milligrams of active "hemp" ingredients. Then, the way that companies measured the quantity of hemp in their products changed, and the standard became a much larger number approaching 5,000 milligrams. The sales of their products had dropped from 70 a day to six or seven a day.
By making small changes to their listing images and copy, I was able to immediately increase their sales by 20%. Not much if you're selling six or seven products a day, but a little change like this can really add up if we're talking about a bigger company making 60 or 70 sales a day.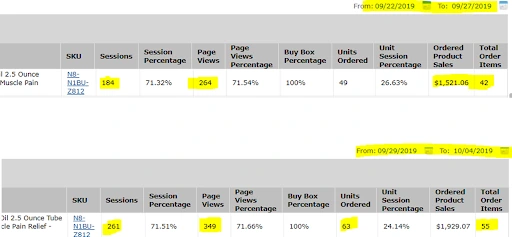 How Much Money are You Leaving on the Table?
You've already done most of the hard work. You've found a good product, sourced it, had it shipped to you, and probably established a relationship with Amazon. Compared to all that you've done before, taking the time to properly optimize your products is relatively easy.
But, it still takes a little work.
This time however, the company wasn't trying to re-optimize an existing product; they were launching a new product on Amazon.
And, after looking at their product, I had to first tell them that if it was me, I probably wouldn't have chosen this as a product if it was just going to be for Amazon.
Not only wasn't there significant demand for the main searched-for keywords, the top sellers weren't making much money. Still, there's always room to move a product up Amazon's page. The owners of the company hadn't ever really tried to establish a presence on Amazon. Most of their sales are off-Amazon. Their position was that any sales from Amazon is icing on the cake for them.
But, this was a small niche and I knew that between myself and Helium 10's tools, we could make a difference.
I was ready to get back in the saddle.
To do that I'd need to:
Undertake new keyword and related product research
Create the images
Write the listing copy
Start the PPC (Pay Per Click) campaigns
Do the product launch
Let's Get Started
Using the entire process that we teach at Helium 10, I started my keyword research with our Cerebro keyword research tool.
Using a reverse ASIN lookup, I took a close look at the top seven or eight listings. They weren't doing very well because the keywords were all over the place. There were very few keywords specifically related to hemp.
Instead, there were tons of keywords with an estimated search volume of 250 to 600 that had CBD in them. I was pretty sure that Amazon doesn't allow CBD in their listings but to be sure, I double-checked. Sure enough, it's a forbidden keyword.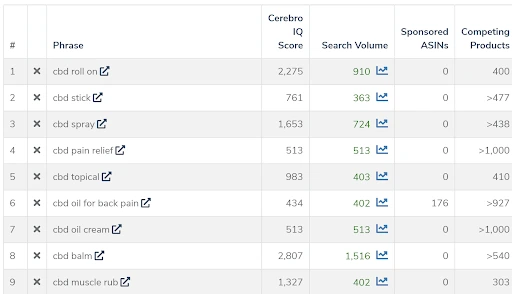 So, the question for later was: How am I going to get indexed for CBD without actually putting it in my listings?
But now, it was time to get back to my research. I conducted another Cerebro search, and this time it was for "generic" non-CBD or hemp roll-on pain relieving products to target the keywords that their buyers might search for on Amazon.
This is where Cerebro's new Advanced Rank Filter came in handy. It allows me to not just see the keywords that ALL of the top selling products are performing well for, but instead, to look at keyword ideas that two or three of the more clever Amazon sellers have had success with.
By looking over the shoulders of Amazon sellers that might have a trick or two up their sleeves, this gives us a big head start and an advantage over sellers who aren't using this cool new filtering technique.
Using the Advanced Rank Filter, I was able to find a lot of great keyword ideas. As an added bonus, it could be easier to rank for the keywords where some of the top competition are not performing well on.
Once I did this, I put the top 10 to 15 phrases into Helium 10's Scribbles tool. Everything else (my own keyword ideas as well as the results from my Cerebro searches) I just placed into Helium 10's Frankenstein so that I could extract the singular keywords.

Data is Great, But We've Got to Factor in Emotion as Well
Here's where Helium 10's Review Downloader (available as an extension to Google's Chrome) is worth its weight in gold. I wanted my title, bullet points, and description to be full of emotional content. If someone is already in pain, it's an emotional question to start with.
By using Review Downloader, I was able to mine the competition for keywords that came up both positively and negatively in the reviews. There were three principal concerns. The first one was that it was clear that most people were using the product primarily on their knees and back.

To address that, I had my daughter take a few photos of me applying the product. I then sent them to Helium 10's graphic department and polished up the images. Also, I had them Photoshop the new product into existing images that the company already had taken.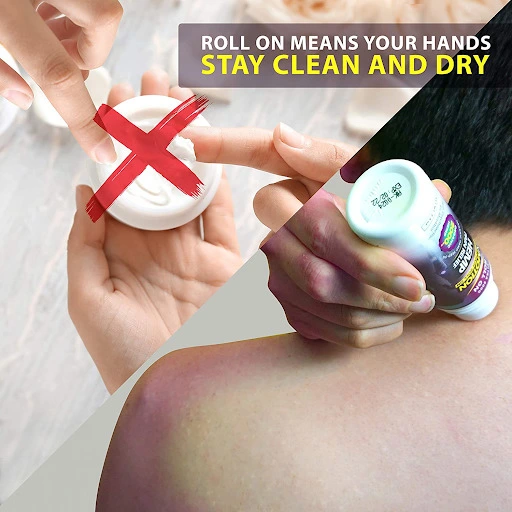 Finally, I couldn't help but notice that a few of the main sellers of pain cream had a leaf on their images.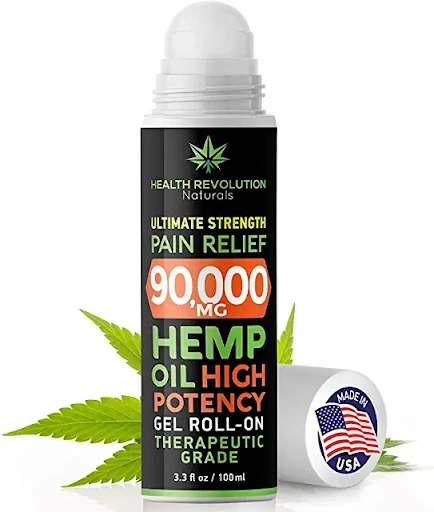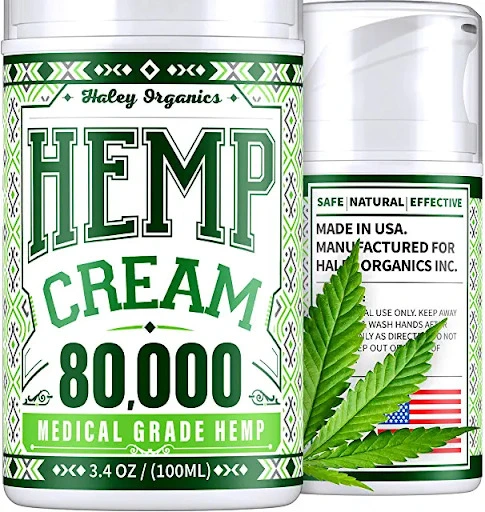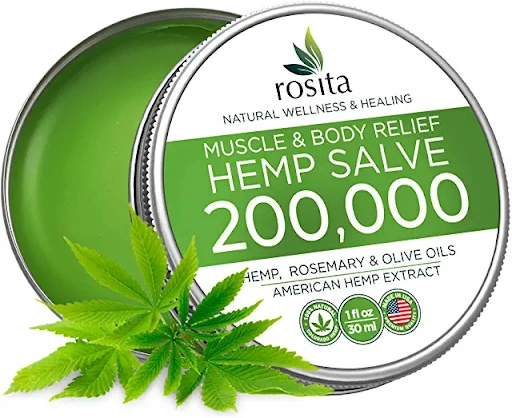 I'm a fan of the "Tomer method." Tomer Rabinovich has been on the podcast several times and he a smart guy. He's a big believer in the power of extensive image research and optimization.
He's a proponent of making sure that you do everything you can to make your images as powerful as possible.
I wanted to mirror what's already working on Amazon, while at the same time do a sub-case study on how long it takes Amazon to react to shady images. So, throwing a little bit of caution to the wind, I had the graphics team insert a little leaf into my main image. This is in my opinion, against Terms of Service, and I do not recommend it, but I thought it would be a good experiment to see what happens if and when Amazon slaps you on the wrist for this. Man, do I love being able to fool around with a listing that the seller allows me to do stuff like this!
The second was the issue of odor. No one wanted to smell like Bengay, regardless of how old they were. Nothing says "old person" quite like the scent of Bengay.
A third concern of reviewers had to do with the lack of ingredients shown in many of the products. With the InMotion product line, it was always front and center. It was time to poke a little fun at the competition and put some humor into my campaign.
Thus, one of my bullet points would read: What are they hiding?
Trying to Show Up for CBD
After putting all my keywords in the bullet points, description, and back-end, it was time to try to find a way to get indexed for all those CBD keywords.
I wanted to find a way to show up from day one for the auto and broad match PPC campaigns for the keyword, CBD. As part of my theory, the first thing I did was to make sure that when it came to many of the multiple phrases of long tail keywords that contained CBD, that I used the entire keyword string, just minus the "CBD."
In addition, I wanted to use many of the same phrases that the top performing products for the CBD keywords had. My thought was that I wanted Amazon to RELATE my listing so thoroughly to all the others that ALL index for CBD that maybe Amazon would include my product in the (CBD) sponsored search results right off the bat.
I finished creating my Amazon listing and everything looked good. Then I ran Helium 10's Index Checker to see if I indexed for CBD and sure enough, though I was indexed for pretty much everything else, I didn't show up for CBD. But, that was expected.
One of the first things I did after the listing went live was to sign up for Amazon's Early Reviewer Program. To start, your product needs to be brand registered but afterwards, Amazon will encourage shoppers who have purchased a new product on the marketplace to leave a review (positive or negative).
Helium 10's PPC Tool ADS Shows It's Power
After I turned on Helium 10's Follow Up tool in order to send emails out in a managed flow, it was time to initiate my PPC using Helium 10's ADS tool. If you're an Elite member, you probably already know how cool this is. It's in BETA development now but only available to Elite members.
Within ADS, I'm focused on using ADS's Product Manager, Vince Montero's technique of running my PPC campaigns from day one. What Vince does is to dovetail three separate campaigns at the same time.
First, an auto campaign that I set at a $2.00 bid and at a budget of $20.00 per day
Second, a "research" or broad match campaign using my main, short tail keywords
Last, I used a "proven" or exact, manual campaign to target the top keywords that the competition was converting for
I also wanted to immediately do a product-targeting campaign because based on my keyword research, I knew who the top competitors were. I was determined to start showing up on their pages from day one.
That gave me a total of four campaigns that I activated upon launch.
As soon as the company started to get products in, they wanted to launch immediately. Their inventory was only showing 100 available, with the rest in transit or being checked in. Though they were anxious to get going, I explained to them the need for patience.
The honeymoon period is very important and I wanted it to start with a bang. So what I did was suppress the listing until more products became available. For years, geolocation has at times been an important aspect with listings, and wanted to make sure that Amazon was showing it across the board regardless of the location customers were showing up for in the United States.
The first day or so that a product comes into stock into Amazon, it's mainly in the warehouse where it was received. It usually takes a week or so to be distributed across the country. Now, this does not ALWAYS mean that just because something is not in stock near Miami FL, that a person on the South Beach won't see the product in search results or in PPC.
Since (I felt) they shouldn't have been in a hurry, I told them to wait a little, so that more of that inventory they sent in became available, instead of in transfer status.

The Honeymoon Period is MEGA.
The very first thing I did was decide on a main keyword: pain relief roll on. A keyword that's pretty generic. Even though I was looking for a "home-run" keyword, we're still only talking about a search volume of 3000-4000. That might seem small to you guys, but it's a small niche. Right off the bat I used AZrank.com to do six units via Search, Find, Buy. That means six people searched for this keyword and purchased it.
Because I had a sponsored ad running, I was able to do that from day one from the sponsored ads. Anyone could find our product in the search results. After a week and a half, it was already on the top of page one for that keyword!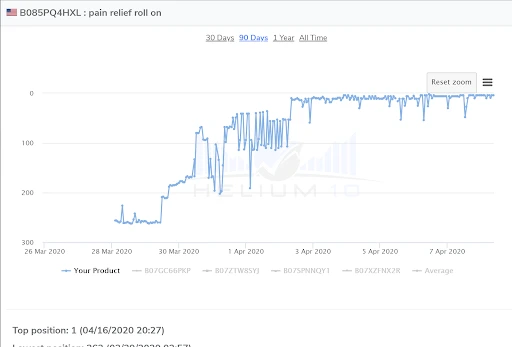 Here's another keyword I used: hemp oil roll on for pain relief.
The reason I used that word is that it's full of what you could consider "seed" keywords, all rolled into one sentence. There's hemp oil, there's hemp oil roll on, there's roll on for pain relief, and then there's of course the whole keyword. That one keyword by itself only had about 400 search volume. Again, I just did four units of Search, Find, Buy, and where did it bring me? Page one, position one. Guys, the honeymoon period is real.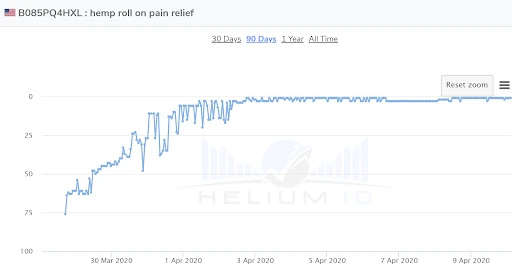 Putting Helium 10's New Portals Tool to Use
One of the great things about Helium 10's suite of software tools is how well they work together. I wanted to see what Helium 10's newest tool, Portals could do for a keyword I had identified with approximately 300 searches. So, I used Portals, a landing page building tool, to make a page for that.
Helium 10's Portals tool drives external traffic from virtually anywhere in your customer funnel directly to your product page with easy-to-build, conversion-optimized, product landing pages designed for Amazon sellers.
On that landing page, I used a two-step URL I made right there in the Portals tool that got me to page one after giving away only three units.
That got me to page one (fluctuating from five to 10). I wasn't satisfied with that, so I wanted to see what I could do to get even higher on page one.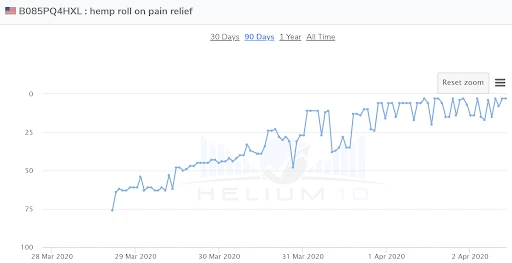 I decided to try something I haven't done before.
After that first launch of three units using the two-step URL from the Helium 10 Portal, I went back to AZrank.com to do kind of a weird SFB campaign. I had them search for the keyword like normal, however I instructed them to NOT to click on the InMotion product; I wanted them to click on another product that I was targeting in my Product Targeting Campaign.
Once they did that, I told them to scroll down to the sponsored ads section and find the InMotion product.

I had them do that because I was curious to see if somebody searches for a keyword, clicks on another product, but then clicks on your product and buys it; would you get some "ranking juice" for the original keyword?
Sure enough, only three units later, I got to position one.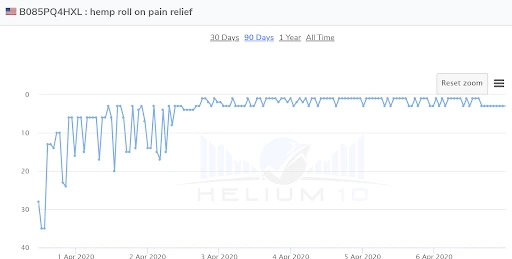 I did do a couple other small campaigns with different methods. This was all small scale. You cannot base the effectiveness of the different URL types just off of 3-6 units each. However, the only campaign I did that did not push me to the top of page 1 was an experiment using a social share link. I got to the top of page 2, about position 50 on that campaign.
How I Created A Stealth CBD Product
Here's the really cool part. As of DAY ONE, I was already showing up for tons of CBD-related keywords via the PPC auto campaigns! I WAS able to make Amazon think that I was related to these other products that were indexing for CBD, and thus its logical to assume that the algorithm chose to show me for keywords that these related products were performing well for.
My next step was to immediately go straight to AZrank and have them purchase only three products coming from CBD keyword searches. The product was not showing up organically, since it wasn't even indexed for those keywords. I wanted them to find our sponsored ad, click it, and buy it.
What happened?
After three units were bought, we already began showing up ORGANICALLY for all of those CBD-related keywords that I had targeted as being important.
Here's one with over 1000 searches that you can see (about a week after the product went live and just a couple days after my SFB campaign), started showing up organically…even getting to the top of page one.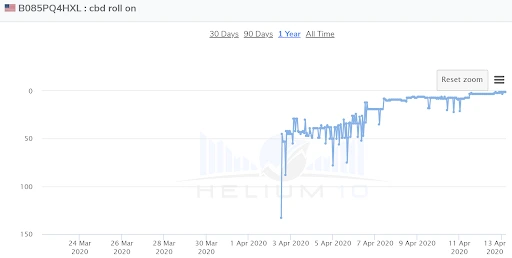 You can see via Keyword tracker how before I started showing up organically, I was showing up in PPC from the beginning.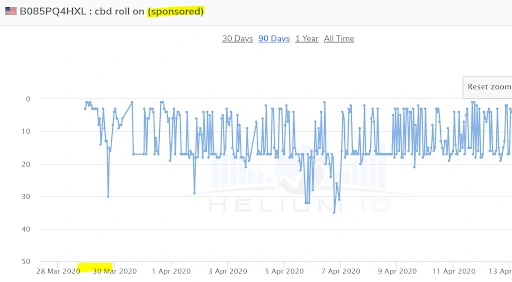 I ran Index Checker after, and sure enough, only four days after the listing launched, we were now indexed for CBD, thanks to converting for those keywords. Remember, CBD is NOWHERE to be found in the front or back end of my listing. Now that I'm organically indexed for it, I can run an exact manual campaign in PPC for it. And that's exactly what I did.

One Last Cool Lesson
This last cool thing that I did, I actually wished I would have implemented it little sooner.
I activated Helium 10's new Market Tracker tool for both my product as well as the other products I had targeted as my main competitors.
Market Tracker does a great job of checking to see what my competitors that I identified are doing and how my market share relates to them. But a secondary function that it does is that it identifies other potential competitors that I might not have know about.
When I was reviewing some of these suggestions that Market Tracker said I should be tracking, and cross examined it with products that I CONVERTED for in my auto PPC campaign, I saw a number of products in common!


If I would have taken a look at Market Tracker earlier, taken these suggestions and put them into my PPC campaign earlier, I could have possibly gotten sales earlier from those ASINs.
Before this moment, I've never even taught that Market Tracker could be used to suggest products to consider targeting in PPC.
Final Results
Overall, I spent $1,200 in the first month on PPC with over $3,000 worth of sales. For a brand-new launch, that's actually not too bad. I had a 40% ACoS. (Advertising Cost of Sales)
Now, let's talk about the actual sales.
The first week AFTER the launch it sold 60 units completely organically and from PPC. (disregard the profit numbers…I haven't entered any COGS since this isn't my product and I have no idea how much it costs them!)

The second week, it went down a little bit to 55 units and in week three, it sold 74 units for a gross of $2,300.

This is a product that I honestly didn't spend much time on nor had high hopes for. Guys, using the strategies we teach, and the tools we provide here at Helium 10, DOES work. This product's sales on Amazon is not going to make them rich. However, even if sales never increase, I was able to give them a 6 figure gross revenue product in my spare time.
What can YOU do with a BETTER product idea than a roll on hemp pain cream? By the way guys, you can see this product here, complete with pictures of my aforementioned model poses. It's actually a very good and effective product. I wouldn't go half naked and share pictures of my sexy back on a product that didn't work.
Anyways, guys, I have a lot of other cool stuff that I'm working on. I'm going to try and do more of these case studies. I hope you guys learned something from it. If you have any questions, and you're an Elite member, you can hit me up in the Helium 10 Elite Facebook group. Otherwise, you can hit me up in the Helium 10 Users Facebook group.
E-commerce and selling on Amazon are continuing to change right in front of our eyes. Conventional ways of doing business might be enough to keep your business going, but it takes the ability to adapt, and change with the times to really crush it!
Helium 10 is here to help you every step of the way.
Click here to try Helium 10 for free.
Achieve More Results in Less Time
Accelerate the Growth of Your Business, Brand or Agency
Maximize your results and drive success faster with Helium 10's full suite of Amazon and Walmart solutions.