Amazon PPC Strategies to Weather the COVID-19 Storm
Updated on: March 10, 2022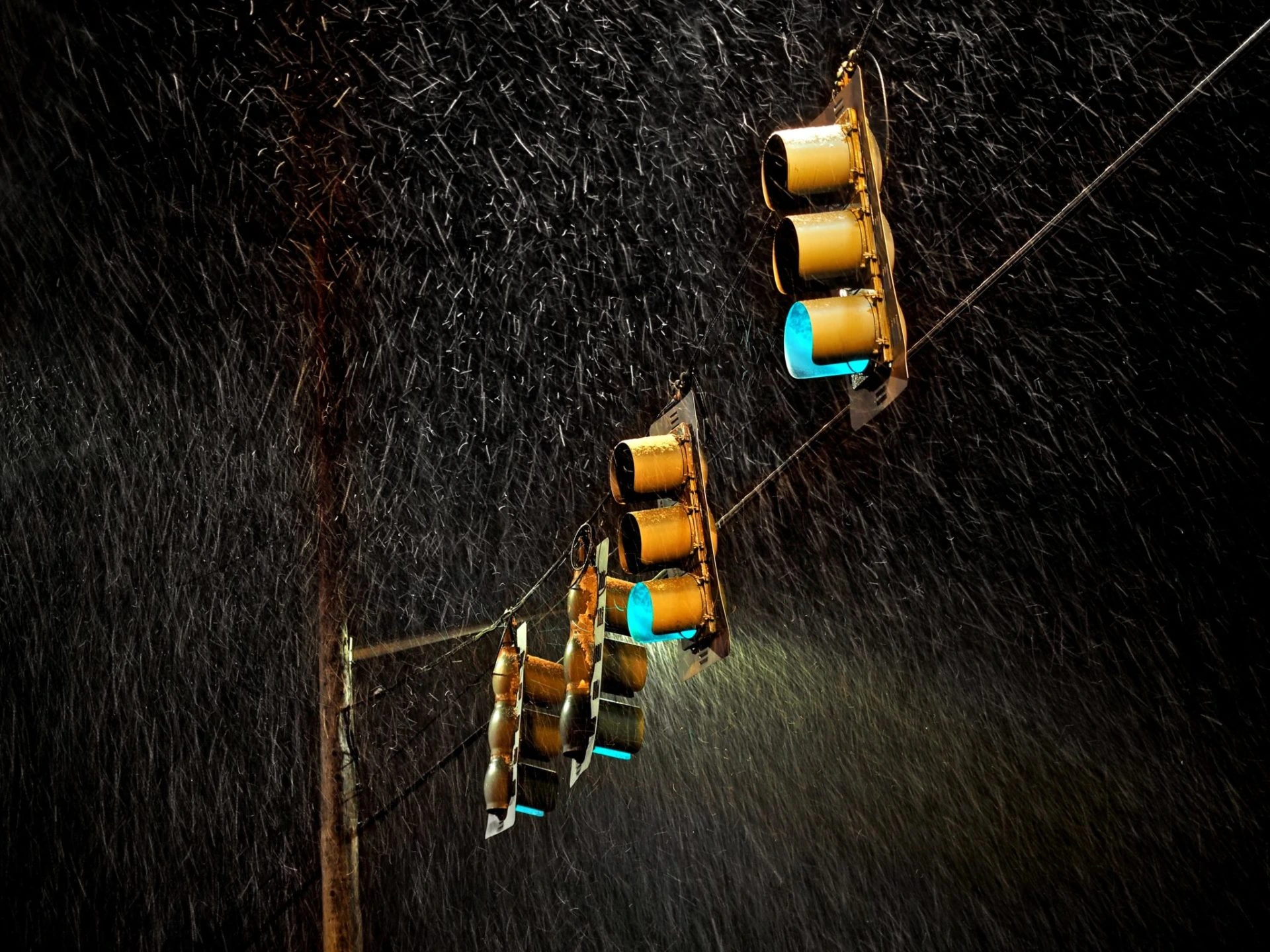 The disease known as COVID-19 has been spreading across the globe. It has disrupted supply chains, shut down businesses, and locked entire populations into their homes. The Amazon platform is in a unique position to service quarantined consumers while retail and other outlets are shuttered. However, it is simultaneously dealing with its own supply chain issues, increased demand for essential commodities, and the need to balance its own business interests with that of its users, sellers and the greater global community.
While everyone's first priority should be taking care of themselves, their loved ones, and maintaining the safety standards put forward by their local governments, the opportunity to continue business operations in this climate is a benefit that as much as 30% of the global workforce will not share. These next few months will be a fascinating and challenging era in the evolution of Amazon and ecommerce.
The Various Factors at Play
Don't buy into the doom and gloom infecting other industries. The reality is that early data from countries on the forefront of the COVID-19 pandemic suggest that online retail increased as much as 80%.  The virus itself, and the quarantines associated with it, are driving people toward online retail. Not only are people buying online more, but a good portion of these customers are net new online purchasers, meaning the virus is actually forcing demographics to learn about online retail and these new users will likely continue shopping online after the world returns to whatever the new normal becomes.
On the other hand, consumer spending is going to take a serious hit as businesses shut down and layoffs continue. Tentative unemployment numbers in the US may reach as high as 30% and these newly unemployed consumers will not be focusing on anything other than the necessities. However, most countries are working on comprehensive stimulus packages that could include partial wages or even monthly checks. These packages could mitigate the consumer spending slowdown.
Finally, Amazon itself is experiencing supply chain and warehouse staffing delays.  These are manifesting themselves in two distinct ways. First, they are pausing inventory receiving until April 5th (as of March 23rd) for all non-essential products.  You can find the list of essential products here. Second, they are delaying shipments for some products. The specifics of this are less clear because Amazon hasn't provided explicit guidance on which ASINs are impacted.
As the factors above suggest, there are a lot of variables at play: every account is different. Accounts selling essential products have already seen increases in demand and competition. These accounts may need to actually increase spend and bid in order to keep up with the competition and take advantage of the increased conversion rates. Conversely, luxury items or items deemed non-essential are seeing lowering conversion rates as consumers either aren't ready to buy these products or (even worse) they click on the ad to purchase but see the extended ship window and decide against purchasing. While this may cause confusion as you try to get your bearings in this new space, we can definitely say that agency managed accounts are outperforming the field significantly. This suggests savvy managers who know their accounts and are taking the time and attention to make relevant changes are seeing success.
Action Items for Success
Both Prestozon and Amazon itself have some tools that you can use to succeed in this new Amazon environment. Here are a few strategies that can help you weather this storm:
Evaluate your Situation – There is no single solution for this challenge. Some accounts are increasing conversion rates, sales and visibility. Others are struggling with rising ACoS and depressed sales. Look at the data on your account and figure out which type of account you are. Even if you fall into the second category, there still isn't a single game plan, decide if you want to continue your spend as is, drop spend to save money, or even increase spend to try to prop up your sales (if you normally run an ACoS of 10% and you're running at an ACoS of 30% now, but your breakeven on advertising is 40%, it may make sense to maintain or even increase spending to try to keep market share). Also remember that these shipping delays are not account wide. You could have some ASINs that are shipping normally and others with a month delay. Consider pausing the ASINs with the significant delays. It may make sense to pause your PPC ads or significantly reduce them, but do it because you've calmly evaluated your situation, not because of panic.
Remember that Everyone is in the same Boat – You may have inventory issues because of the shipment freeze or shipping delays, but remember that most sellers are in a similar situation. While you may be vulnerable in some areas, your competitors may be vulnerable in others. Keep an eye on ranking reports and the platform itself. Watch for opportunities where a competitor ASIN or brand has dropped off the radar and possibly target terms and ASINs around those weaknesses. While the uncertainty around this situation can certainly be stressful, it can also lead to opportunity. At some point, we all hope that the economy returns to something close to what it was a few months ago. If and when it does, the actions taken in this volatile period will determine where you start when COVID-19 is tamed.
Amazon's Bulk Operations Tab – The Amazon Portal has a Bulk Operations tab where you can download templates and reports intended to be saved, edited and re-uploaded to make changes to your account in bulk. Download the keyword report on this tab to save your current bid level. This will be hugely important in a few weeks or months when we return to normalcy. Your competition will be scrambling to get their bids back to pre-coronavirus settings and you'll be able to upload the report you've conveniently saved! You can also use this feature to reduce or increase all your bids in bulk and then use the original report (make sure to save the original separately) to revert them. We also suggest doing this before and after Amazon Prime Day and the Holidays!
Make Prestozon's Bid Algorithm Work for you – Prestozon's bid algorithm uses an adjustable ACoS Target to make bid suggestions for your keywords. It also only uses the data since the last bid change on each keyword. This makes it uniquely positioned in the space to help you manage during this uncertain time. Because we don't use a set date range, we're always using the most relevant data and we're not going to use a bunch of outdated data that is no longer relevant when circumstances change. If you, for instance, use the bulk operations tab to lower your bid by 50% across the board, our bid algorithm would simply start managing from that new bid level. The adjustable ACoS target means you can use the target to drive your account in different directions. If you are running your account normally at 30% ACoS, you might have most of your ACoS Targets set to 25% (we typically suggest keeping the target within 5-10% of the current ACoS for the campaign). If your ACoS shoots up to 60%, you have a couple options:
Leave the ACoS Target at 25%.  This would cause our Bid Algorithm to aggressively down bid as your keywords are running much higher than the goal of 25%.  If you want to lower spend and organically shut off your spend while allowing some successful keywords (if they are still running around the 25% target) to continue to perform, this is a great strategy.
Raise your ACoS Target to new range and set it to somewhere around 50-55%.  This would allow our bid algorithm to manage at the new reality of your account, raising bid for keywords below the target and lowering the bid for keywords above the target (generally speaking this is how the algorithm works, but it is more complicated than just that).  Once things settle, you could bring the target back down to the original ACoS and get back to normal.
Prestozon only has one parameter to customize the bid optimization algorithm, but you can do a lot with that one parameter to cater the algorithm to your needs.
These are just some of the strategies you can employ in order to make sure you are well positioned both during this tumultuous time, and when we come out of the storm and enter whatever the next stage of Amazon PPC looks like.
You can also check out this Amazon FBA PPC software that will help with all of your advertising needs!