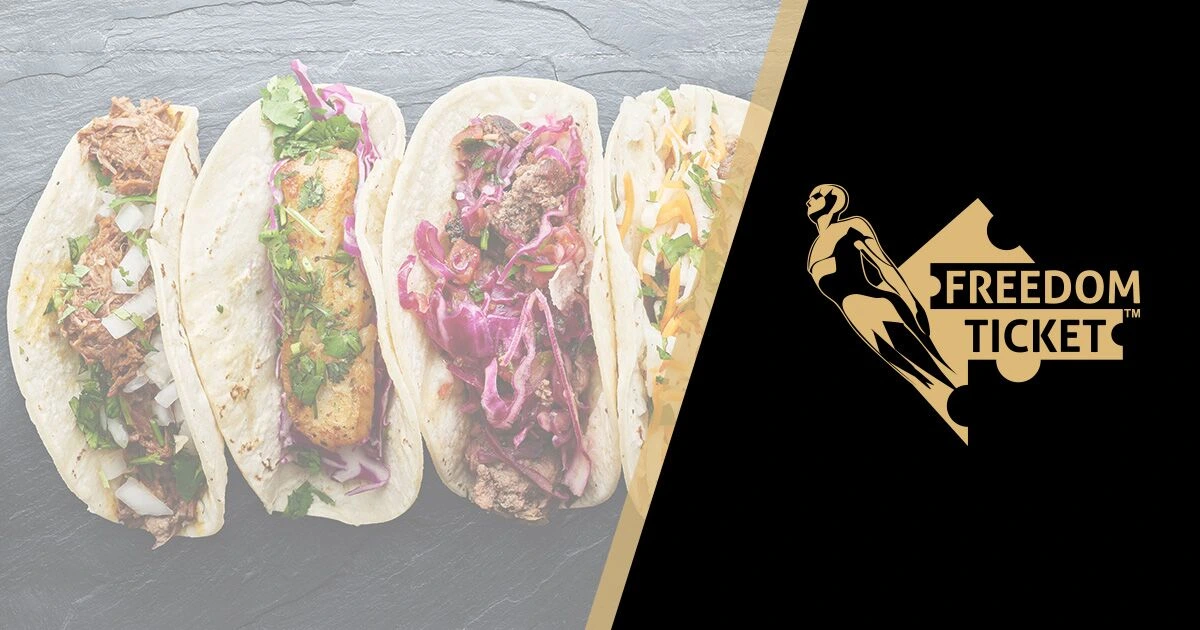 Everything You Need to Know About Amazon PPC and Promotions: Freedom Ticket Week 8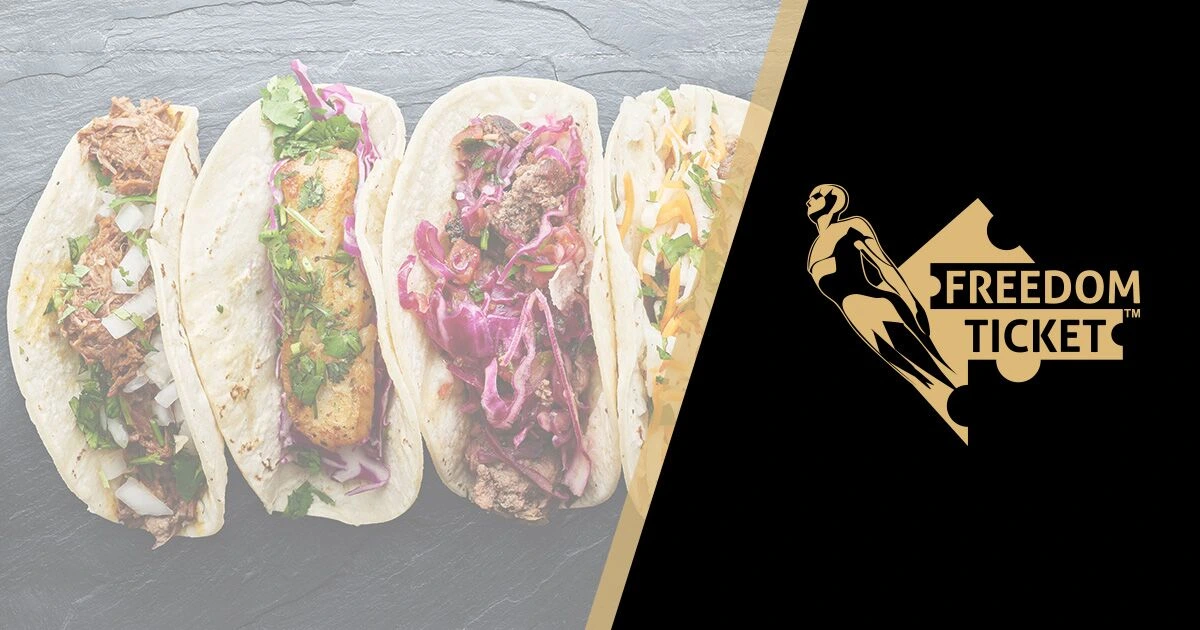 This is it.
The final countdown.
You've made it this far.
Feel good?
(If I put anymore line breaks here, this will look like a self-important LinkedIn thought piece.)
Anyhow, welcome to the LAST week of the Freedom Ticket course! If you made it this far, congratulations. You're a real trooper. And probably a fledgling expert on Amazon selling now (which, by the way, might mean you might want to consider Elite after this).
Have you gone and tested any of the strategies yet? Let us know how Freedom Ticket has improved your Amazon selling game in the comments, or hop over to our Helium 10 Users Facebook group and let your voice be heard!
Meanwhile, read on to see what the last week is going to teach you (and why there are tacos in the header image).
(Spoiler: it's all about advertising. And, fair warning, this last week is very content-heavy, so make sure to follow along all of the onscreen demonstrations as you go!)
If you are ready to apply what you have learned, be sure to check out Helium 10's Amazon PPC software!
Promotions, coupons, PPC campaigns … what's the difference?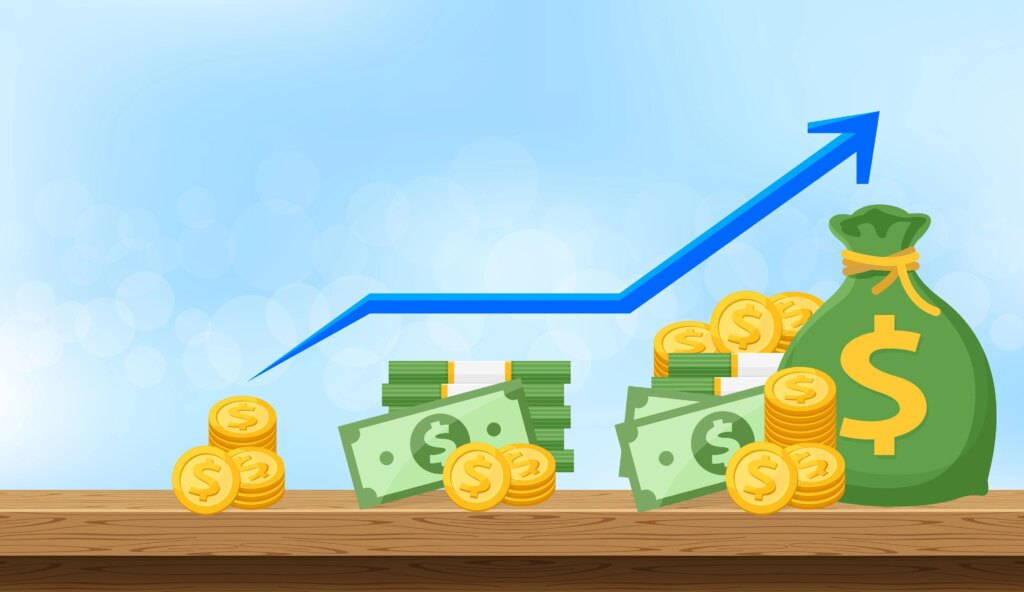 Amazon likes to create its own permutations of common marketing lingo, so the terminology CAN get somewhat confusing. Week 8 will get you up to speed on the Amazon advertising jargon; you'll be speaking fluent PPC-ese in no time.
The bottom line is that you do need to master Amazon's internal advertising and promotional options first before shelling out cash for outside traffic. Week 8 will start you off with how to set up promotions and on-page discounts to stand out amid competition, attract buyers to your listings, and of course make sales.
Kevin King walks you through each type of promotion, how to set these up step by step, and how to manage them once running. Our handy on-screen demonstrations make it easy for you to follow along on your own account.
We'll also delve into PPC of course, in all the fun and excruciating detail you could have ever hoped for. We'll walk you through how to set up those campaigns, how to research and target keywords for advertising, how to bid, how MUCH to bid, and much much more!
TACoS: more than just a beloved street food
We Californians love tacos. But did you know Amazon sellers should get onboard the taco hype too?
We're not just talking about tasty fillings nestled in a fresh, piping hot tortilla.
We're saying TACoS is more important than ACoS (yep, we went there) when looking at PPC.
You've likely run across some discussion or debate about ACoS (that's Advertising Cost of Sale) – an Amazon-fabricated acronym that Seller Central provides you with when running ads.
The truth is, people like to throw around "ACoS" with way more authority than it deserves. Week 8 will break down just why – and why TACoS (TOTAL Advertising Cost of Sale) is the metric you REALLY need to worry about when calculating your ad spend on Amazon.
People like to brag about numbers that look good. The problem is, numbers that just look good (without actually doing you a service) are pretty useless if they're distracting you from the truth. Freedom Ticket will make sure you're armed with the right knowledge to manage your money properly.
Outside advertising – Facebook and chatbots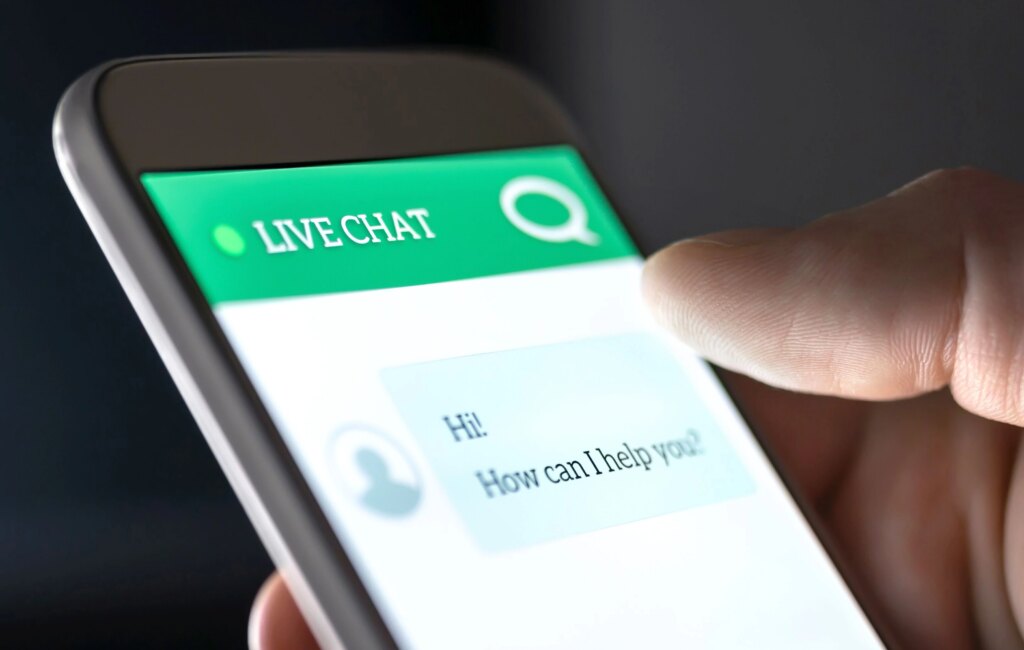 Love it or hate it, Facebook remains one of the best advertising platforms for driving outside traffic to your Amazon listings. Just like anything else in advertising though, you want to make sure you're putting your money where it'll be most effective.
With how much data Facebook has on your potential customers, though, its advertising platform (Facebook Business Manager) is incredibly powerful for targeting the right audiences.
Week 8 brings on Facebook advertising expert and Amazon entrepreneur Manuel Suarez. Manuel's tutorial on Facebook advertising is a comprehensive lesson of over 2 hours of video content, produced exclusively for Freedom Ticket.
This content will give an overview of Facebook advertising, and then go into gritty detail on each step of the process, as well as bigger picture things to factor into your advertising plan.
Week 8 also discusses chatbot funnels and how to set these up using product inserts and other current strategies Amazon sellers are using.
Join Paul Baron, founder of Chat Marketing University, as he shows you how to create your own funnels and sequences that you can tailor to meet the unique needs of your products.
Look out for the final week!
Remember, this all-in-one Amazon course is INCLUDED with your Helium 10 Platinum, Diamond, or Elite membership! And even though Class 1 members will gain access to Week 8 soon, new members can start from the beginning of the course and learn at their own pace.
Existing AND new Platinum, Diamond, and Elite members will have access to all released Freedom Ticket content for the duration of their active membership.
This content is so fresh that we've been rolling it out week by week so Freedom Ticket students can have a chance to fully consume and understand the material. If you're currently caught up, sit tight for the FINAL week!
Want to learn more about Freedom Ticket and Helium 10? Interested in access to the best in Amazon software tools and education?
Achieve More Results in Less Time
Accelerate the Growth of Your Business, Brand or Agency
Maximize your results and drive success faster with Helium 10's full suite of Amazon and Walmart solutions.