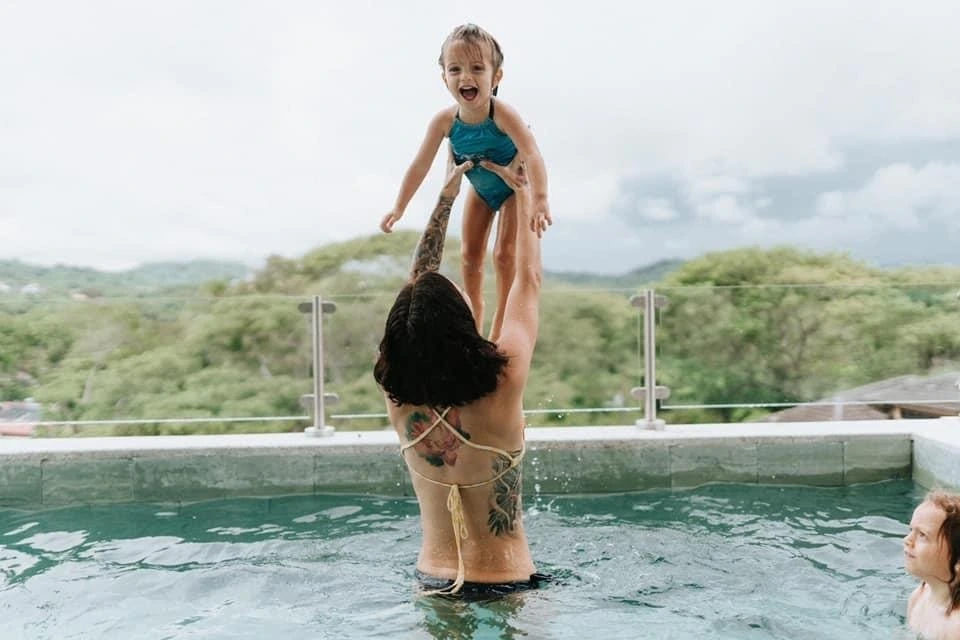 Lifestyle Images! Be Your Own Creative Director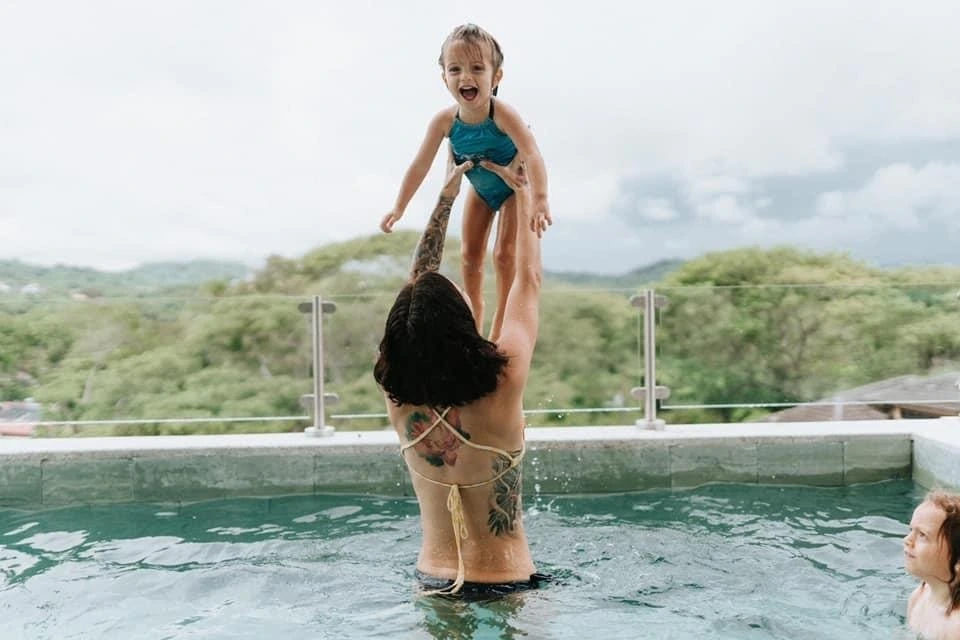 Want to double your conversion rate WITHOUT spending a ton of money? In this article, we are going to talk about the MOST important part of your Amazon listing, your images!
I love images, they are how you tell the story of your brand.
90% of shoppers searching on Amazon will make a purchase decision based JUST on images, they won't even read your bullets and description!
Don't get me wrong, your bullets, description, and brand content still need to be awesome and can help you convert sales. But great images will get you the most bang for your buck. I'm going to share how you can take control of your photography and add amazing images to your Amazon listing and your social media pages without spending a ton of money.  
What are Lifestyle Images and Why are They so Important?
Let's start with the basics. Lifestyle images show your product actually being used by people in their life. A lifestyle image of a mixing bowl could be a woman in the kitchen mixing cookie batter with her kids. Darn it, now I'm craving cookie dough!
Lifestyle images are so important because they communicate the benefit of using your product and, if done right, they hit people emotionally (in a good way). People start shopping because of a need. But they make their purchase decision, which product to buy, emotionally.
Here is a product that is a simple baby towel. But look at this photo, the mom and baby are smiling SO sweetly at each other! The baby looks so cute all snuggled up that you just want to hug him. I don't know about you, but I feel like I need this baby towel in my life now!
Let's go through an example. Now I have cookies on my mind, so we'll go with that. Your product is a set of wooden mixing spoons. Your images may be spoons sitting on a counter, the dimensions of your spoons, specifications about the wood, and a chart showing why your spoons are better than your competitors. That's all information about the features. Let's get into the head of our target customer for a second.
Not to be sexist, but it is mostly women who will be buying your spoons. Yes, men cook, but it is more likely that a woman will be buying the spoons for her or her husband to use (unless you sell some super manly mixing spoons specifically targeting male cooks – cool idea!).
A woman logs on to Amazon because her daughter just broke her last mixing spoon and she needs new ones. She searches on Amazon and most listings show similar photos setting out the features of the spoon like I described above. But when she clicks on YOUR listing, she sighs. She sees the sweetest picture of a mother and her two kids mixing cookie dough together while laughing. She remembers how her kids always loved to lick the spoon at the end. She thinks we haven't made cookies in a while, it would be really fun to do that again. And she clicks add to cart and buys your spoons! Why? Not because they have the best specific features, but because your listing made her feel good.
She made the decision to BUY emotionally.
Side note: To get her to click on your listing you also need a competitive price, good reviews, and a great Hero image, but that's another topic.
How do you Get Great Lifestyle Images for Your Amazon Listing and Social Media Pages?
My solution is to be your own creative director. If you hire a typical product photography company, they will do one of two things.
They could use stock images and Photoshop your product on there, which tends to look really fake.
Or they could hire models and shoot that way, which is really expensive.
With typical product photography, you send your product to the company and pay around $500 for 5-9 edited images (not including lifestyle images with models). I don't know about you, but when I was starting my Amazon business, I did NOT have that kind of money to spend!
I decided to hire a friend who is a photographer and we did a photoshoot together. He is a friend and he only charged me $100 an hour. With one hour of shooting, I got back 50 edited images! In the beginning, I used myself and my family as models because I didn't have any money. I then discovered another benefit of being the face of my brand, customers loved it! People are losing faith in brands, especially Amazon brands.
I know not everyone is comfortable being in photos. But you do not need to be a catwalk-ready professional model. These days, people really appreciate authenticity and realness. I have never used professional models and actually my photos with plus-size women get the most positive engagement and those photos do the best in Facebook ads! I strongly urge you to consider being in your pictures. However, if you're not comfortable with that, just ask your friends. I have friends in every photoshoot I do, and they love it. Plus, they get to keep the professional pictures that were taken of them.
So, call up a friend who is a photographer and ask if they'll do a session for you, and ask friends and family to model. If you don't have a photographer friend, look for someone local. Even someone who takes family photos. My photographer is a wedding photographer. But he was easily able to shoot my lifestyle shot. His background with weddings meant he really knew how to capture emotion in pictures. 
Running your own shoots means YOU are the creative director. You know your product best. You can choose the location, the best angles, etc. You will learn as you go. I have been doing my own shoots for almost four years now.
I still get butterflies the day of the shoot, but it's better than Christmas morning when I get all the images back. 
The images below could have been really boring images of washcloths. Costa Rica and the beach lifestyle are a big part of my brand story, so we use that in all my images. Just placing the towels on a tropical, decorated table makes this photo gorgeous.
Lifestyle Images and Social Media
Here is yet another reason to shoot lifestyle images. They are GREAT for social media! When you get a ton of pictures back, you have months of content to post on Facebook, Pinterest, and Instagram. And you can even have a friend shoot a behind-the-scenes video of the shoot and post that to YouTube. Helium 10 social media manager Cassandra Craven told us in a podcast that people LOVE seeing behind-the-scenes stories about products, businesses, and business owners.
Another way to get great lifestyle shots and social proof is to use ambassadors. You can ask your social followers to take pictures in exchange for free products. If your product is inexpensive or you don't have a big social following (yet!), you can do a contest and ask people to submit photos and say the best picture wins $100.
I wanted some snowy winter shots last year. I live in Costa Rica, it's hot here all year. So, I posted on Instagram asking for ambassadors and I got SO many amazing pictures, lots of which I use on my amazon listings. I also did this when I needed plus-size models and did not have any local friends who were a good fit. Through that process, I have actually made real friends through Instagram and people who are super loyal and passionate about my brand and who love to share the photos they are featured in. So, it's a WIN all around!
Once you have lifestyle images, you can add text overlay to explain the features and benefits of your products.
You can find designers who will do this on Fiverr really cheaply and Upwork if you want to get fancier.
All the images included in this blog are my own lifestyle images. I hope you can see how they are fun and interesting to look at, and also evoke an emotional response. I hope I have convinced you to creatively direct your own photoshoots! You might be nervous at first, but I promise you'll love the result. This will also help you build and develop your brand story and to just have FUN building your brand and taking control of the process. 
If you have questions, you can DM me anytime on Instagram @moondancer.puravida
Achieve More Results in Less Time
Accelerate the Growth of Your Business, Brand or Agency
Maximize your results and drive success faster with Helium 10's full suite of Amazon and Walmart solutions.