Amazon Arbitrage – These Powerful Tools Will Help You Grow Your Business
Are you an Amazon seller looking to find profitable inventory to grow your business? Take a look at these tools for sourcing, repricing, and dropshipping.
Updated on: October 7, 2022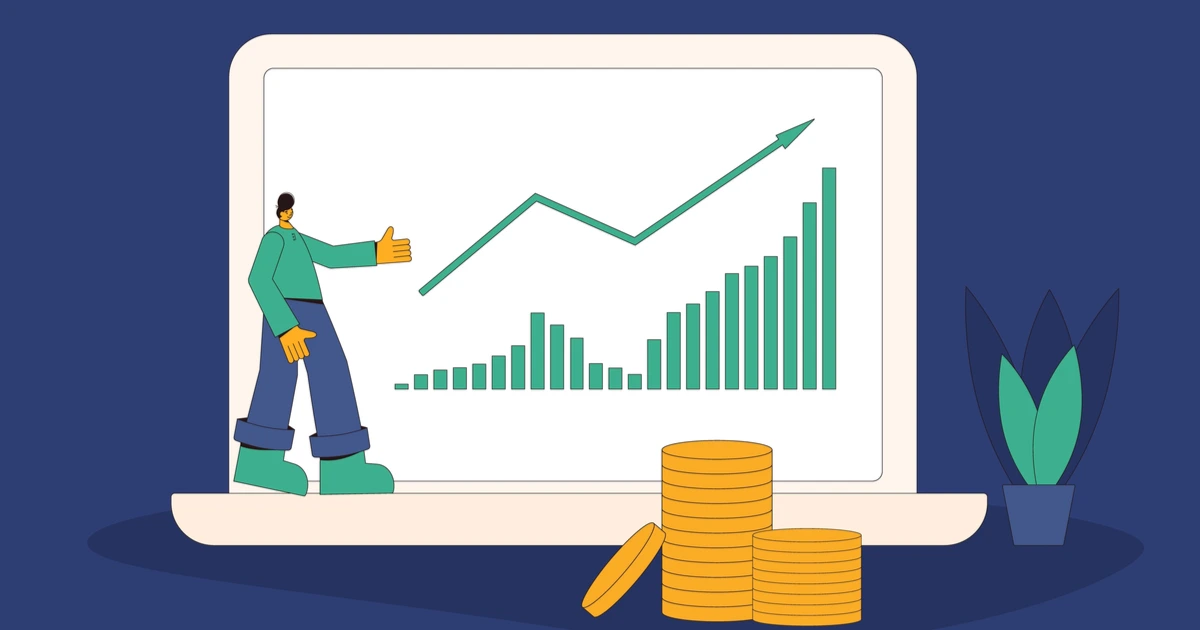 Can you really make money by shopping online?
Who doesn't love that idea?
In this post, we'll look at the best online arbitrage tools on the market in order to understand how an Amazon seller can more easily find a profitable product.
A lot of you are probably familiar with the concept of selling a private label Amazon product, most often employing the Fulfillment by Amazon (FBA) method.
But there are several different ways you can take advantage of Amazon's enormous retailer marketplace and the selling options that exist within their e-commerce ecosystem.
An online arbitrage business is a lucrative way to make money today. No special license is needed and it works great when used with Amazon's Fulfillment by Amazon program or even if you're fulfilling the orders yourself.
E-Commerce's New Gateway Activity
You don't need an internet connection, computer, or smartphone to succeed with retail arbitrage.
What you do need is a good sense of value, and a way to get yourself around to the different retailers where YOUR inventory is just sitting there on the shelves, waiting for you.
With retail arbitrage, a seller purchases products from a retail outlet at a discount then turns around and sells these discounted products for a profit. There are no suppliers or manufacturers involved. You are buying directly from a retail store or market. This might reduce your profit margin, but compared to selling private label products on Amazon, there isn't any lead-time or uncertainty involved in sourcing your products online.
The lower cost of entry makes this form of tactical arbitrage an appealing way for many to start selling on Amazon. Sellers can later transition to another model once they've built up the "seed" money to do so.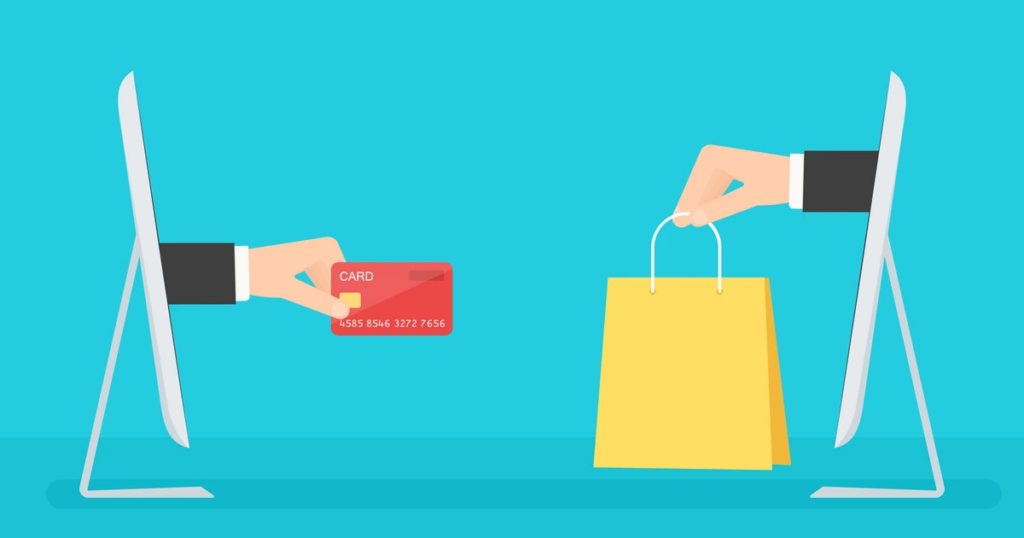 Here's How Online Arbitrage Works for Your Amazon Business
Because of their gigantic scale and ability to reach such a wide range of customers, large e-commerce platforms such as Amazon.com, Walmart.com, and eBay are most often going to be the marketplaces that online arbitrage sellers will focus on.
Here's the business model that most sellers will follow:
First, use product sourcing tools to find a product that you can purchase with enough margin that will allow you to resell it to large e-commerce platforms at a higher price for a reasonable profit.
After negotiating the purchase of the products(s), arrange to have the merchandise sent to you or delivered directly to an Amazon warehouse.
Use selling tools to take a closer look at the specific price you need to sell the product at in order to make the money you need.
List the product for sale and use selling tools to monitor inventory levels and sales trajectory in order to keep track of how you'll need to adjust as trends change.
Do You Really Need Online Arbitrage Tools?
Studies show that the earliest known use of stone tools among hominids began approximately 2.6 million years ago. Using tools, ancient humans were able to make their way to the top of the food chain.
It's not much of a stretch to say that the modern e-commerce food chain is every bit as dependent upon tools today. In fact, technological innovation and the interconnected global marketplace only increase its importance.
Do you absolutely NEED online arbitrage tools?
Not necessarily. But, there are two big reasons why you want to put arbitrage tools to use.
First, you're going to want to keep pace with your competition. Tools are commonplace in e-commerce and they're a force multiplier that allows online sellers to find the right product and scale up much more quickly.
More importantly, these tools will help give you the spare time to enjoy a hobby, spend time with your family, OR work at your full-time job.
The current wealth of technologically advanced tools dramatically reduces the amount of time that you need to spend on your online business.
Yes, it's true that you can run an Amazon arbitrage business without them. Still, the right online retail arbitrage software provides you with many additional benefits and most importantly, the TIME to live your life the way you want.
Find Lucrative Deals and Interesting Online Niches
With online arbitrage, many times the retail prices are low enough that you're still able to make money reselling them online. Taking the time to manually do the Amazon product research, then process the information to uncover special "deals" is enormously time-consuming.
By using the many different tools, (oftentimes Chrome extensions working in the background on your computer), you're able to source products and deals that greatly increase your profits.
Get There First
Online arbitrage has a very low barrier to entry. It's likely that when you decide to sell a product online, you won't be alone. A lot of lucrative product opportunities will occur during a relatively narrow window. Online arbitrage software makes it possible to identify these opportunities quickly, get the products in your selling pipeline, and start building momentum.
Make Sure There's Money to Be Made
Finding a good arbitrage opportunity relies on a clear understanding of your costs as well as an accurate projection of the sales that can be made. Your overall expenses are more complicated than simply comparing the price you pay with the amount of money you can make reselling the product elsewhere.
It's easy for small, seemingly inconsequential charges to add up. Is there enough inventory available to make the product worth your time? What is the competitive landscape like? Are there many other sellers? Amazon FBA seller fees (if used), shipping, and accounting for your time all need to be considered. Online arbitrage tools help you to factor in these important metrics.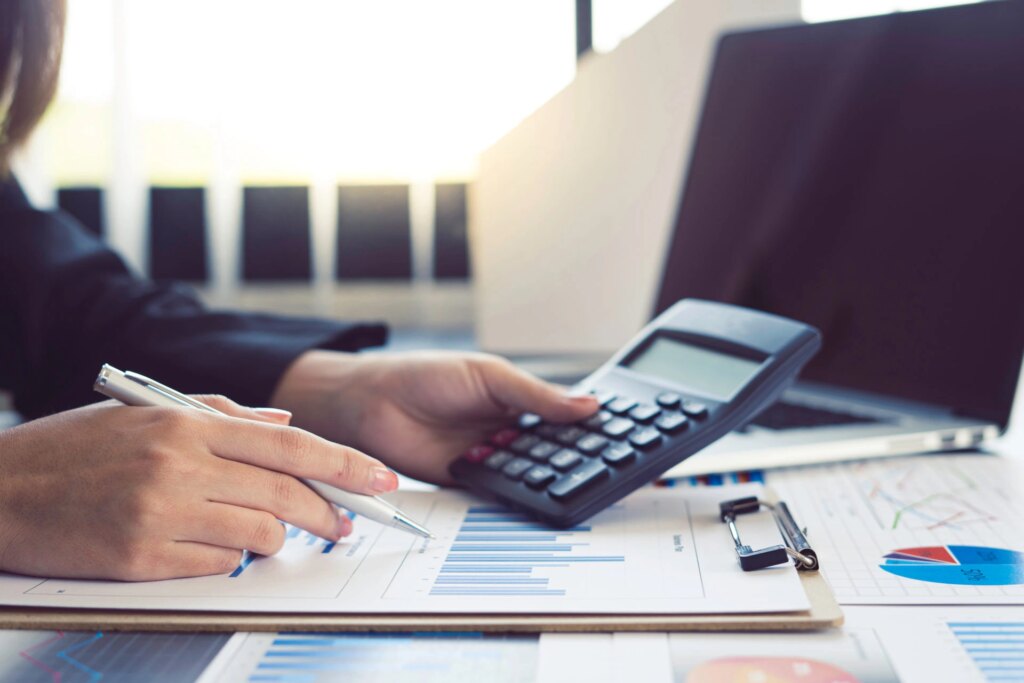 Fulfillment by Amazon Makes Everything Easier
When we talk about tools for selling on Amazon, it's impossible to not speak of Amazon's own Fulfillment by Amazon. It might be the most powerful e-commerce selling tool out there.
Fulfillment By Amazon (FBA) is a service provided by Amazon that provides storage, packaging, and shipping assistance to sellers. FBA allows sellers to ship their merchandise to an Amazon fulfillment center, where items are stored in warehouses until they are sold.
Amazon's FBA helps make online arbitrage (and many other Amazon selling models) easier. We most often think of FBA when it involves selling private label products. But, FBA works for many different Amazon selling models. Thanks to FBA, Amazon Prime customers are able to receive your products in many cases, the very next day.
There's More Than One Kind of Online Arbitrage Selling Tool
Product sourcing tools help you to scan across multiple suppliers and online marketplaces looking for suitable products. You'll be able to filter for products based on price, availability, demand, and profit margin, as well as set up email alerts that let you know when the product's selling variables change.
Pricing tools help you make sure that you'll be able to sell the products that you've sourced, quickly and at a price point that allows you to make the money you need in order to be profitable. You need to be able to track a product's selling trajectory and historical demand. It's also crucial to be able to see the inventory levels of competitors so as to see if they're able to continue to compete, or might leave a product niche open for new sellers.
Repricing tools help online sellers automatically reprice items across multiple marketplaces. With repricing tools, Amazon sellers can adjust the tool's parameters that allow you to follow the competitor's pricing changes and update your prices within your desired limits in order to follow your preset selling strategies.
The Most Useful Online Arbitrage Tools for 2021
Here's a list of some of the most interesting online arbitrage tools available at this time. Not surprisingly, the first two are from Amazon.
Amazon Assistant
Amazon has a "baked-in" online arbitrage tool called Amazon assistant. Of course, it can be used for more than online arbitrage, but it's a great way to keep a close eye on the products and niches you've identified as good selling prospects.
The Amazon Assistant is a free suite of software applications available for select browsers and operating systems that come with features to help you compare products and prices while searching and shopping online.
You can add items to your Lists from most places on the web and customize your experience to receive notifications on deals, your Amazon transactions, special offers, and more.
Amazon says that "The Amazon Assistant requires an Amazon account and an Internet connection. Amazon Assistant is offered in a variety of forms on a variety of platforms, including as an extension for your web browser and a plug-in that may be included in or added to third-party toolbars, browsers, and other third-party software applications."
Amazon Seller App
In addition to the basics such as the product's sales rank and price, the Amazon Seller App will also tell you whether or not the product is restricted. The app (available for both Apple and Android platforms), is useful because sellers can quickly pivot from searching for an online arbitrage product, to immediately listing the product on Amazon.
Swag Button
Swagbucks offers a Chrome extension that alerts you if the site you are visiting offers cashback. SwagButton makes it easy to earn cashback through thousands of participating retailers with the simple click of a button.
PriceBlink
PriceBlink is another Chrome extension that finds lower prices and coupons when you're shopping. When you are viewing a product, PriceBlink automatically scans over 4,000 merchants for lower prices. With PriceBlink, money-saving coupons appear automatically when you're shopping at a store. You don't need to search for free shipping and discount codes that might have already expired. All of PriceBlink's coupons are reviewed by PriceBlink's deal editors.
Honey
Honey says, "Whether you're ordering pizza, picking up shoes, or booking travel, they'll scour the internet to find the best price. Don't search for coupon codes again. With one click, Honey's smart shopping assistant will automatically apply discounts to your cart – in seconds."
Invisible Hand
Invisible Hand says that they, "Get you the lowest price on shopping, flights, hotels and rental cars, automatically." Again using a Chrome extension, it shows a discreet notification whenever there are lower prices available on the product, flight, hotel, or rental car that you're shopping for. Then, it gives you a link directly to the lowest price.
Retail Me Not
Retail Me Not uses both a webpage and a Chrome extension that allows you to shop everything from Amazon, Home Depot, and Expedia for the latest discounts. Their Deal Finder Chrome extension automatically finds available offers (including cash back) and then applies them at check-out.
Gift Card Granny
Gift Card Granny provides shoppers with money-saving offers through gift cards at a discount. They also buy and then resell gift cards at a substantial discount. In many cases, the gift cards sold on the site are from those who received the gift cards as a gift and were willing to sell them at less than face value. You can sometimes get them for as much as 90% of face value! That's great because when doing online arbitrage, every little discount you can get will help you be more profitable.
Rakuten
Rakuten is another discount site that has negotiated a commission structure with stores allowing them to pass those discounts along to the customers as cashback. It also offers cash-back on eventual purchases of other online retailers when the searches originate from their own site. You can typically save from two to 10% by using Rakuten. Again, these discounts can help online arbitrage sellers be more profitable.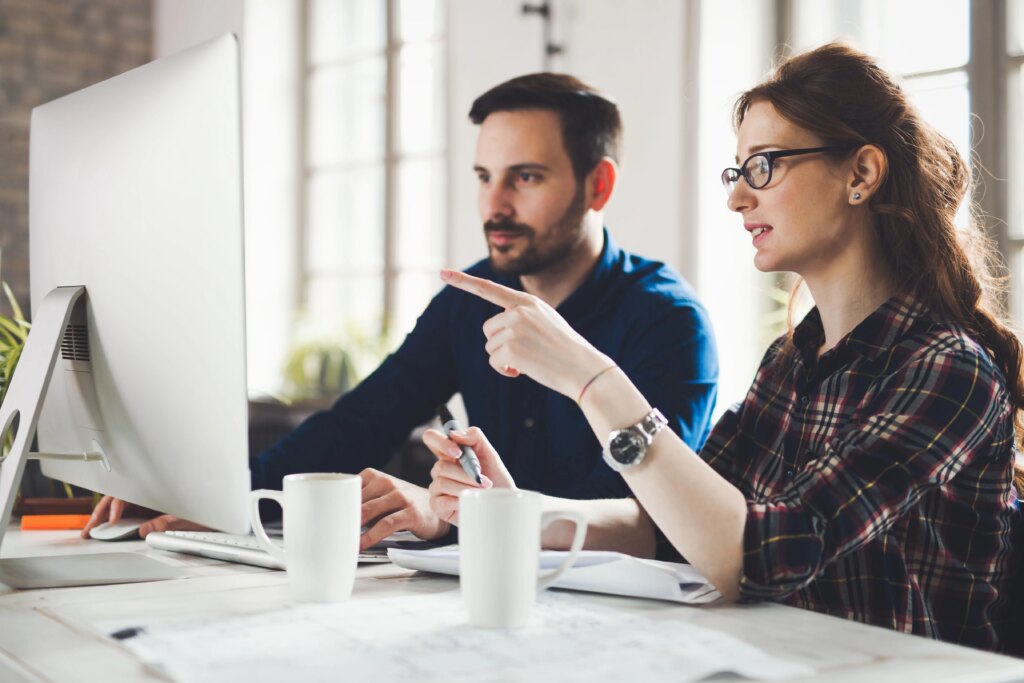 Helium 10's Tools Will Help You Sell Anywhere Online
When it comes to tools for Amazon online arbitrage sellers, Helium 10's suite of software tools is the cream of the crop. When most people think of Helium 10, they tend to think of private label sellers. Sure, Helium 10 is perfect for private label sellers. But, it's also great for online arbitrage, retail arbitrage, wholesalers, and dropshippers.
You can sign up for free, here!
Black Box
Want to know the trending products to sell on Amazon?
Helium 10's Amazon product research tool, Black Box will help you find them from a database of over two billion products. Use smart filters to uncover winning product ideas based on your exact needs, niche, and preferences.
Search by product category, estimated monthly sales revenue, price, weight, review rating, number of images, amount of sellers, and more. Black Box will reduce hours of manual research into seconds. You'll be able to get the data points you need to discover potential best-selling products in untapped niches with less competition.
Xray
Now that you think you might have found a product to sell, Helium 10's Xray will help you to validate the potential product opportunities. All the information you need to make the right decision is here – revenue estimates, price, sales trends, sponsored ad analytics, and much more.
Profitability Calculator
Part of our industry-leading Chrome extension, Helium 10's Profitability Calculator allows you to calculate what matters most in your business – your bottom line. Factor in product weight, dimensions, unit manufacturing, freight costs, and FBA fees. Let's say you saw a product on Walmart that you'd like to try to resell. Profitability Calculator will tell you that the product will (or will not) be profitable after you factor in the necessary fees and expenses.
Profits
It's simple. With any product that you're considering selling on Amazon, you absolutely need to know your product will be profitable. Helium 10's Profits let you see your product listing and Amazon account analytics all together in one place. You can measure the product's profitability at a glance.
Follow Up
For private label sellers, it's all about reviews. For online arbitrage sellers, it's more about seller feedback. You'll be more likely to get Amazon's Buy Box if you have positive seller feedback. Helium 10's Follow-Up is a fully automated email tool – a customizable effective approach to creating a stellar customer experience.
Focus your marketing around the moments that really matter to your customers. Craft automated email sequences that kick in on order deliveries and other event triggers.
Sales Estimator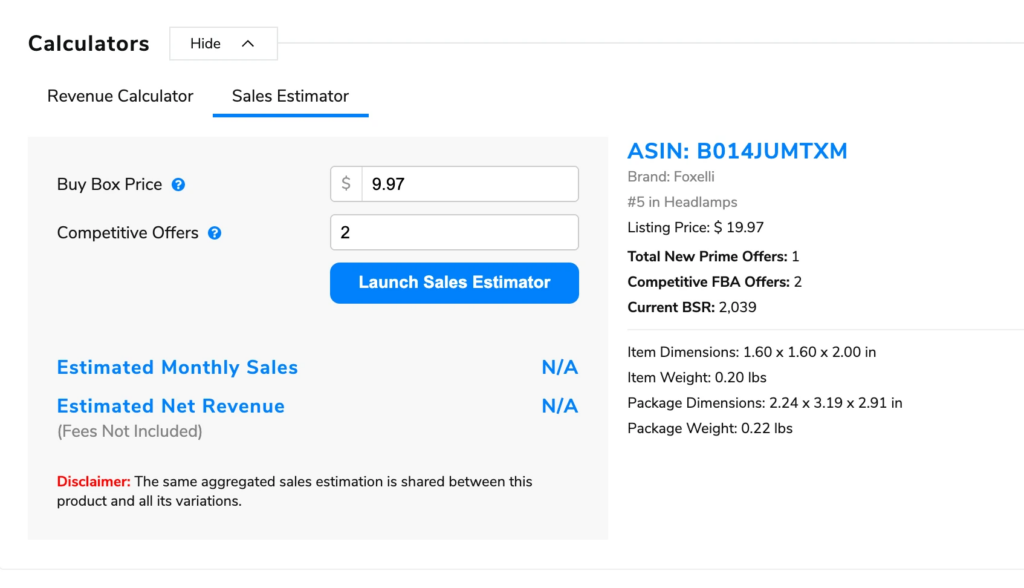 Part of Helium 10's Chrome extension, the Sales Estimator helps Amazon Wholesalers, as well as dropshippers, retail, and online arbitrage sellers, decide if there's enough margin in a specific product to warrant taking a closer look. It quickly shows how much money an Amazon product is making as well as the number of sellers that are successfully competing for the Buy Box. That allows Amazon sellers to make an informed decision about whether the product might be a good opportunity, or not.
After you've installed the Helium 10 Chrome extension, and once on an Amazon product page, simply navigate down to the Calculator section.
The Amazon Marketplace Continues to Expand
When it comes to Amazon's ability to grow its enormous marketplace, there seems to be no end in sight. As Amazon expands, so will the opportunities that exist for e-commerce sellers.
Using online arbitrage might be a great way to dip your toe in Amazon's waters OR it might serve as a way to expand your e-commerce skills and your business. Then, use the money you make to scale up your principal Amazon private label business.
In these challenging times, Amazon and every other online marketplace are just going to continue to grow. Conventional ways of doing business might be enough to keep your business going, but it takes the ability to adapt and pivot with the times to crush it!
Helium 10 is here to help you every step of the way.
Frequently Asked Questions
Everything for your business on Amazon.
Find out more about our products by signing up or speaking with one of our
Customer Success representatives today. With us in your corner, you can enjoy
more sales and increased engagement from your Amazon business.
Chat with a Support Specialist